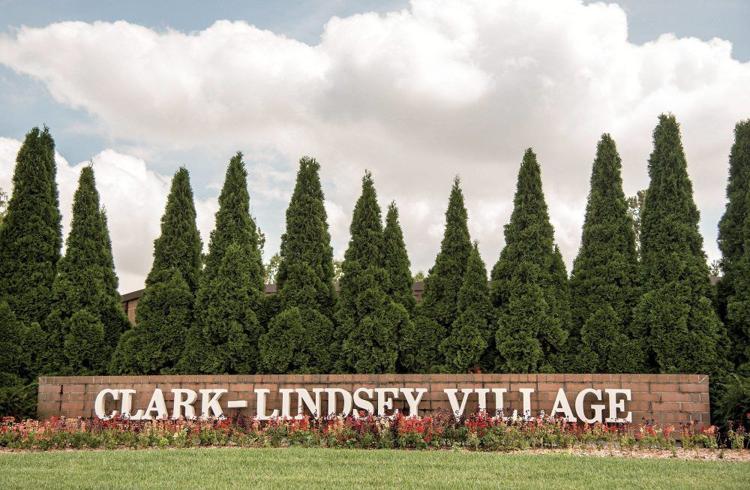 URBANA — Steps are being taken to test all known and possible contacts of a resident of Clark-Lindsey Village's Meadowbrook Health Center who tested positive Monday for COVID-19.
"Everybody this person could have been in contact with or was in contact with is being tested," Clark-Lindsey marketing director Karen Blatzer said, including all residents and employees.
Champaign County's first COVID-19 case in a long-term care setting, the resident was hospitalized and no further information was being provided.
Clark-Lindsey notified residents, family members and employees of the case, and deep-cleaned and sanitized the resident's room and high-touch areas, officials said.
"It was important for us to get the message out," Blatzer said. "We want to be transparent. We want everybody to understand, this is what we're going through right now. This pandemic is serious for everybody, so we just want everybody to be aware of the seriousness of it."
Clark-Lindsey already had restrictions in place to help keep residents and staff safe.
That's included restricting all visitors with the exception of essential health care professionals, requesting all residents to remain on Clark-Lindsey's grounds, screening employees and essential vendors and health care professionals, canceling in-person activities and programs and asking employees to limit travel and avoid large groups.
An internal task force on COVID-19 was initiated March 4 and has continued to meet daily, and communications with residents regarding Centers for Disease Control and Prevention guidelines began on March 10, officials said.
Clark-Lindsey has requested residents to not leave the campus since March 17, except for medically necessary appointments, to minimize COVID-19 exposure.
"Our hearts go out to our friend who is hospitalized with COVID-19 with our wishes for a full recovery," said Deb Reardanz, Clark-Lindsey's president and CEO. "The health and well-being of all residents and employees is our top priority. Clark-Lindsey has taken proactive, decisive action to help prevent the spread of COVID-19."
It was unknown as of Tuesday whether the infected resident will be returning to Meadowbrook Health Center after being discharged from the hospital.
Clark-Lindsey officials said the Champaign-Urbana Public Health District had already been on-site to evaluate the procedures Clark-Lindsey has in place and had no further recommendations for change. All local, state and national public health guidelines are being followed, Blatzer said.
Champaign-Urbana Public Health District Administrator Julie Pryde referred questions about this case to Clark-Lindsey.
Clark-Lindsey Village, which is in southeast Urbana, offers independent living in apartments and villas and long-term skilled nursing care at its Meadowbrook Health Center.
Clark-Lindsey also provides short-term skilled nursing care and outpatient physical, occupational and speech therapies in its Renewal Therapy Center within Meadowbrook Health Center.
Also on-site are two Green House Homes, one specializing in memory care and the other offering licensed skilled care.