Ask your question of Tom's Mailbag by clicking here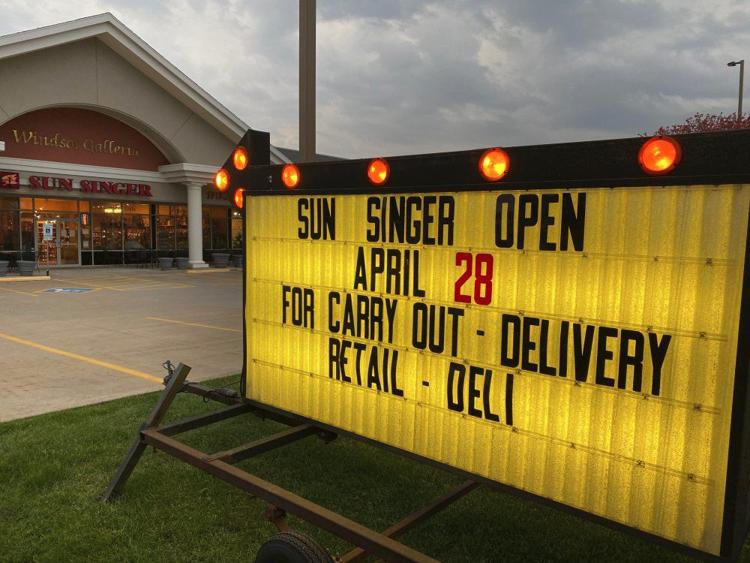 CHAMPAIGN — Even as the downtown brewpub Destihl is leaving Champaign, some restaurants are opening back up.
Sun Singer Wines reopened Tuesday on West Windsor Road for curbside pickup after closing March 18, and Watson's Shack & Rail in downtown Champaign reopened last week with a limited menu.
But after debuting downtown in 2011, Destihl won't be reopening.
"They've given us notice that they're not planning to reopen," said Dave Jones, president of One Main Development, which operates the M2 building Destihl was in.
The Normal-based business had been planning to leave downtown this summer for a new location in the Carle at the Fields development in southwest Champaign, but that is on hold, Destihl CEO Matt Potts said in a statement.
"Prior to the pandemic crisis, we were potentially just a few weeks away from breaking ground, likely in June, with an opening planned for this fall. Unfortunately, but not surprisingly, constructing a new building right now is just not prudent or even viable due to the current and uncertain future economic conditions and business environment in Illinois," Potts said. "However, we greatly look forward to reexamining our future development options for the exciting project at Carle at the Fields in Champaign and elsewhere once we see what economic conditions and opportunities might exist when all of this is over, stabilized and the dust is settled."
Destihl had been offering curbside pickup and delivery but stopped March 31 after the stay-at-home order was extended to the end of April.
"It is, thus, simply not financially viable to remain closed for an indefinite amount of time and then reopen the downtown location at some uncertain date this summer, and likely with limited occupancy restrictions even then, given the very short duration remaining in our downtown lease and given the University of Illinois' indefinite closure at least through summer and other related factors," Potts said.
Watson's co-owner Sean Baird said that after one week, it's too early to tell if its limited curbside menu and a smaller staff will be sustainable.
"After the next couple weeks, I'll have a better idea," he said. "Restaurants already have a super small profit margin."
After the stay-at-home order was issued in March, Watson's stayed open with to-go orders for one week before closing for about a month, "just to keep everyone at home," Baird said.
Watson's was able to receive a Paycheck Protection Program loan from the federal government.
While Watson's could've "just paid everyone to not do anything," Baird said, "we wanted to get open. ... We wanted to set ourselves up for when things reopen because it's not going to be completely zero to 100."
It's starting with a small menu and staff, and "we'll use the next four weeks to slowly add stuff to the menu," Baird said. "It's allowing us to look at our procedures. We're tweaking a lot of stuff in the kitchen."
Sun Singer also has a limited menu available for curbside pickup and delivery, as well as in-store shopping for its retail operation, owner Michelle Yarbrough said.
Sun Singer also received a PPP loan, as well as a federal Economic Injury Disaster Loan.
"I had the application turned in two minutes after midnight the day they started taking it," Yarbrough said.
Sun Singer has to use 75 percent of the PPP loan on payroll, so it's having its servers make deliveries.
After a couple hours Tuesday, Yarbrough said the initial response has been positive.
"I think we've had 10 or 12 to-go orders already," she said.
But she said, "Every restaurant is in mission-critical status. Forget about profit; just pay the bills and retain customers."
"I'm pleased that we're able to continue and have enough funding to operate," Yarbrough said. "We're just praying that this goes away sooner than later."