Drop a question into Tom's Mailbag here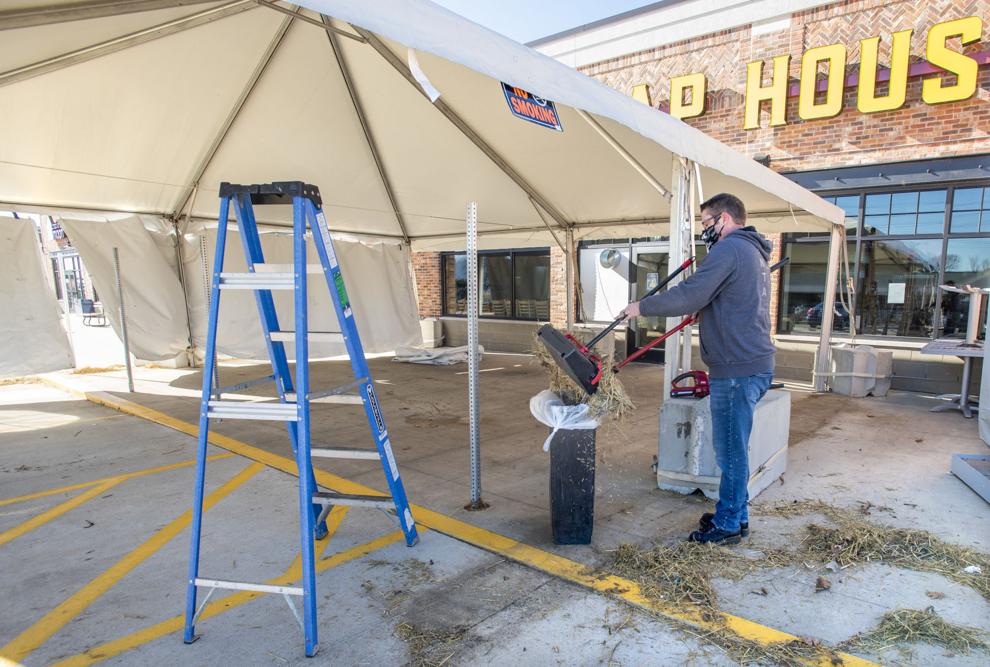 CHAMPAIGN — With restaurants able to again offer limited indoor dining, some are taking down their tents, while others have found their huts or bubbles to be popular.
Aspen Tap House managing partner Matt Thomas said the restaurant on South Neil Street in Champaign was losing money on its large tent.
"The guests, once it was cold enough, didn't have any interest in sitting there unless the sides were closed," he said.
But blocking the airflow would defeat the purpose of the tent, so the sides were kept open to abide by local health guidelines.
With the sides open, "there's no way to fully heat it," Thomas said.
Instead, guests can now dine indoors.
"It will be a slow process for guests to get comfortable with eating in restaurants," Thomas said. "We're still obviously following all the protocols and everything we have to."
The Original Pancake House in Champaign is also taking its tent down, owner Eric Faulkner said.
"It was very popular," he said, and "got us through."
On Monday, Region 6 moved into Tier 1 of the state's reopening plan, which allows for some indoor dining.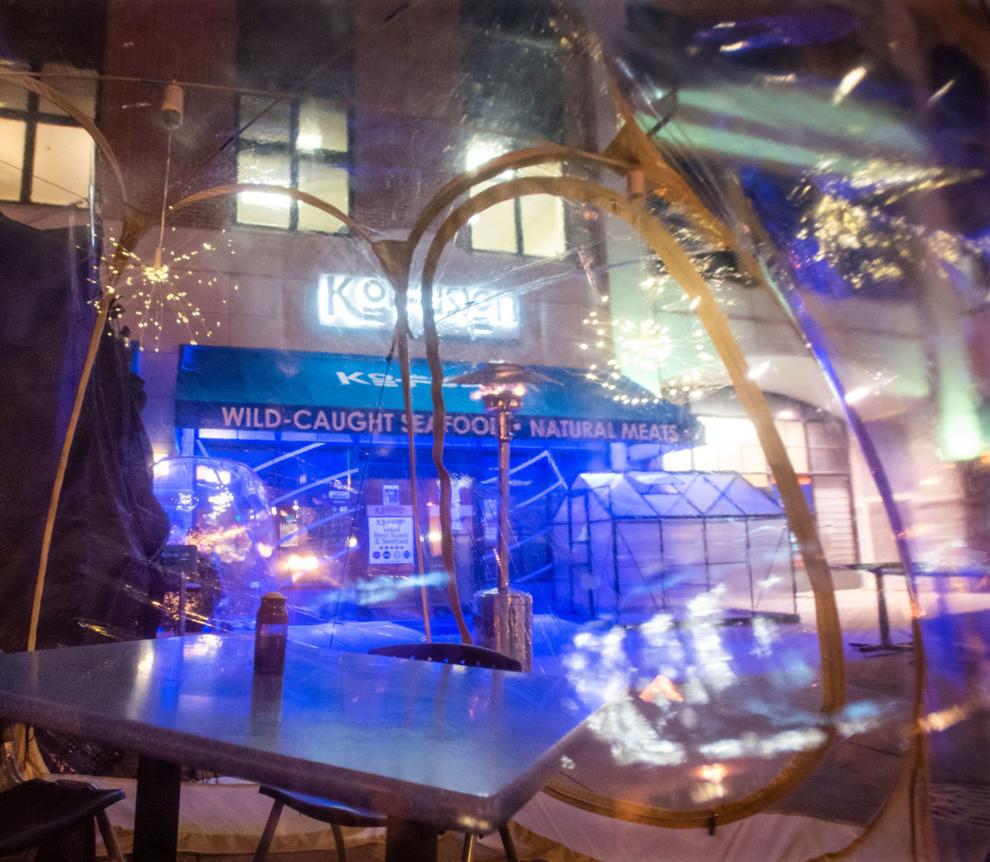 At KoFusion in downtown Champaign, owner Janet Bubin said they're planning to keep their outdoor bubbles.
"People love it," Bubin said. "And I was surprised — even with indoor dining, they'll still request the igloo."
And Guido's and Cowboy Monkey will keep their huts up, co-owner Carlos Nieto said.
"I think there are still customers that enjoy the experience," he said. "And we're not entirely out of the woods yet. So I think we'll probably hold onto them until spring time."
Likewise for the cabins at Billy Barooz in southwest Champaign.
"We're going to keep them probably through the winter," manager Cory Garcia said.
Billy Barooz's cabins are heated and can hold up to six people.
"They've been working out really well," Garcia said. "We're staying busy."