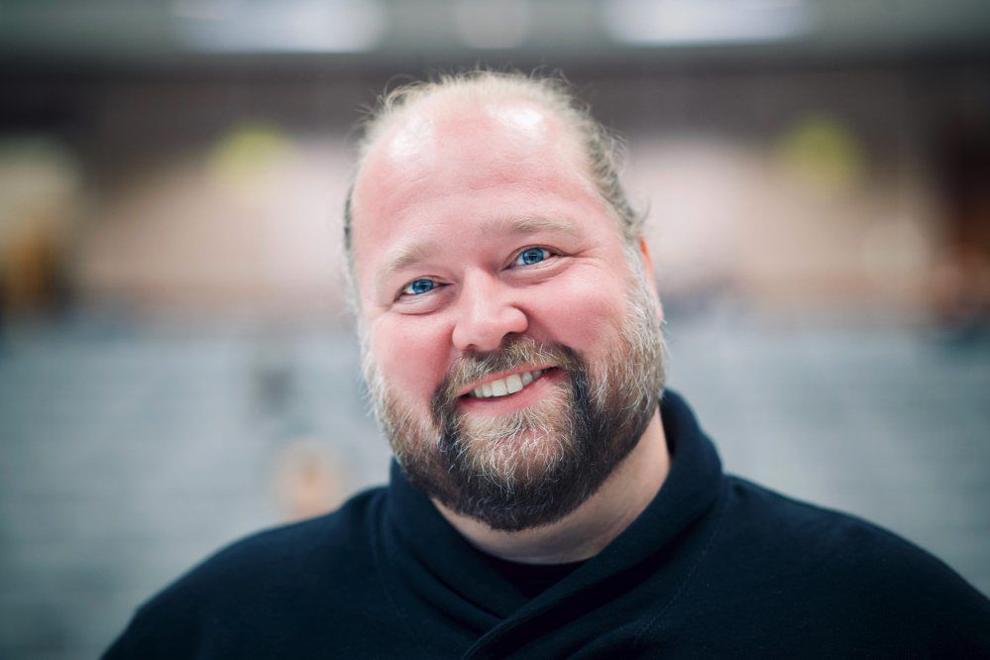 CHAMPAIGN — If you're sick of watching TV, out of books you want to read and looking for something educational to break up one of those long days at home, has Mark Wolters got a deal for you.
A University of Illinois Gies College of Business professor, Wolters will be conducting a marathon marketing lecture Tuesday that will be free and open to the public to tune in at youtube.com/professorwolters.
Wolters said he planned to start at 8 a.m. and teach his entire Principles of Marketing course — all 15 chapters worth — in a single day, possibly completing it by 8 p.m.
Since he's never taught the whole course at once before, he can't be sure when he'll be wrapping up, Wolters said. He can say that he plans to keep going "until I finish, or Comcast cuts me off."
This is basically a marketing 101 course, so students and non-students alike can learn something or use it as a marketing refresher, according to Wolters.
On staff at the UI since 2011, Wolters has two popular YouTube channels, according to college spokesman Aaron Bennett.
In addition to the channel on which he'll be teaching Tuesday, Wolters has a travel channel, Wolters World, at youtube.com/woltersworld, which has about 1,700 travel advice videos offering such tips as what to eat and what not to do in certain destinations.
"Basically, for tomorrow, he just wanted to do something fun that would utilize his YouTube experience and also just provide an opportunity for wide open, free education for a day, either for students who wanted to check it out or the general public who wanted to drop in and learn something about marketing," Bennett said.
While the all-day lecture is free, Wolters said there will be a link available for anyone who wants to donate to the University of Illinois Student Emergency Fund.
Will he take any breaks during this marathon lecture?
"I might ask my wife to step in while I go potty," he said.
Wolters said he talked to a chiropractor about how to pull off a 12-hour lecture after hurting his back a couple of weeks ago. He's been advised to avoid sitting in a regular chair, to use something along the lines of a standing desk and to put one leg up on a footstool.
His wife has a tall desk at their home, so he's going to use her study, Wolters said. And as for the footstool, he said, "I stole my son's guitar stool thing."
To tune in to the Tuesday lecture: Once he goes live, Wolters said, there will be a video thumbnail indicating it's now live and people can click it to join in.