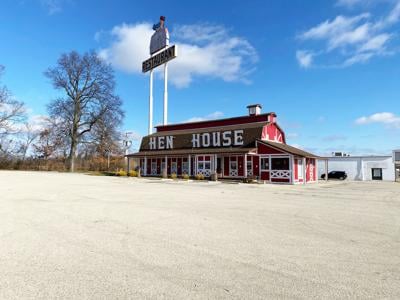 MAHOMET — Few businesses are irreplaceable, but J.T. Walker's Restaurant and Brewery, an anchor of Mahomet's downtown, likely falls into that category.
That's the opinion of people in the know in the west Champaign County community.
The business was open for the last time on Sunday, closing its doors as the latest victim of the COVID-19 pandemic. It might be the most important as well, according to Mahomet Village Administrator Patrick Brown.
"I would say at this point, it's not really replaceable," Brown said, adding that other restaurants might open in town after the pandemic, but they won't likely fill the bill that J.T. Walker's has.
Mahomet Chamber of Commerce Board Chairman Darwyn Boston said J.T. Walker's "had its own personality."
"How do you replace something like that? If I had the answer, I'd be paid for this. I think restaurants will come and go, but I don't think anybody will be J.T.'s replacement."
Village President Sean Widener, in a prepared statement, said the restaurant, which opened in 2008, and County Brewery Co., which opened in 2013, had become "a destination for people visiting Mahomet from surrounding communities."
"We do not know what the future holds for 401 E. Main St., but we sincerely hope that the spirit of J.T. Walker's will continue in some form," Widener said.
Boston said he feels bad for the employees and owners as well as the community.
"It was such a draw after a baseball game or a basketball game," he said, noting it was also a destination that drew many from out of town.
The sports bar had an attractive ambiance of old brick, a tin ceiling and rooftop dining available. But the most important part was the good food.
"It was a good place for a date; it was good for a business meeting, lunch," Boston said.
"That's why they couldn't survive at this time. You just miss out on the experience part of it."
Brown said J.T. Walker's is just the latest Mahomet restaurant to reach the breaking point.
The Hen House restaurant, located along Illinois 47, closed a couple of weeks ago.
"That is one of the two breakfast places in town," Brown said. "The other one is all but shut down, the Mahomet Family Restaurant on U.S. 150. I know they're struggling."
Brown said certain restaurants aren't as conducive to staying open during such a shutdown because they are not as adaptable for take-out meals.
The restaurants that are faring the best are the ones with drive-thru service, pizza-delivery places, and then after that, "you're more likely to go order at a Mexican restaurant," he said.