Click here to reach Tom's Mailbag
CHAMPAIGN — Restaurants are used to seeing a drop-off in business during spring break, but not like this.
"We see maybe a 10 to 15 percent drop-off," said Mike Cochran, co-owner of Black Dog Smoke & Ale House. "What we're seeing now is a 90 or 95 percent drop off."
Area restaurant information compiled by the Champaign County Chamber of Commerce
Like many restaurants, Black Dog has switched all business to curb-side pick-up in the wake of Gov. J.B Pritzker's order that all bars and restaurants in the state close at the end of business Monday.
"Everybody's just trying to figure things out," Cochran said. "We're on a skeleton crew."
The Illinois Department of Employment Security has introduced a streamlined process for unemployment insurance for employees affected by the new coronavirus.
Resources for small businesses
"Hopefully that's going to work for them," Cochran said.
About half of Papa Del's business is already carryout or delivery, manager Andrea Seten said, and it will stay open for that.
It also can sell packaged liquor, though it can't deliver it.
"Anybody who wants to stay on can," she said of her employees. "We have some that don't want to work during this time."
It also benefits from a large lobby where people can keep their social distance from each other while picking up their pizza.
But Papa Del's is making some changes.
"We're disinfecting like crazy," Seten said. "We already cleaned our menus twice a day. Now we're cleaning them after anyone touches them."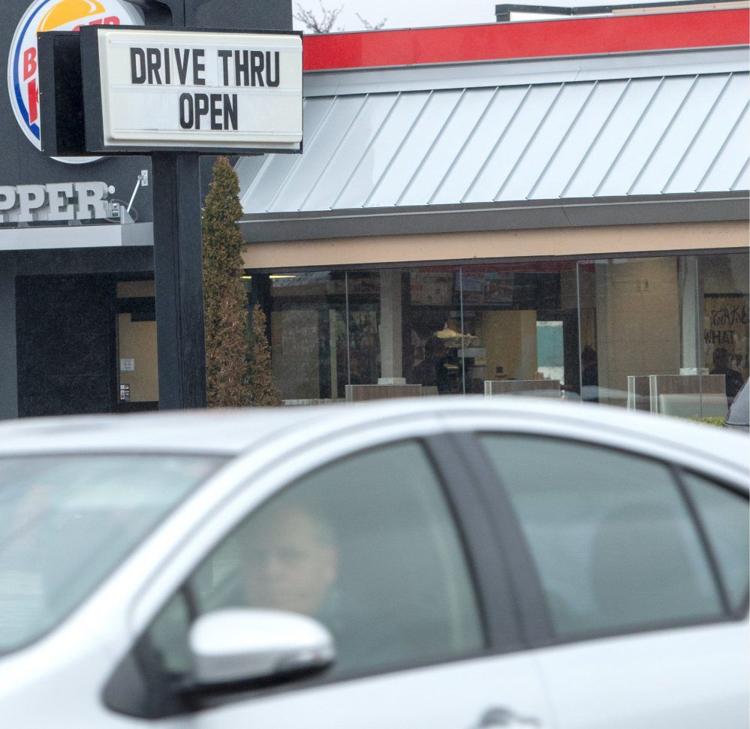 Carlos Nieto decided to close his businesses, including Jupiter's, Cowboy Monkey and Guido's, rather than try to offer pickup or delivery.
"We feel it's best if everyone goes home and practices social distancing," he said. "We're dealing with a crisis right now. We're trying to take care of our staff and make sure they remain healthy."
Nieto said he'll try to support his employees "as best we can."
"Until further clarity comes through the pipeline in government supports and programs, we don't necessarily know how to react," he said.
In addition to unemployment insurance, the U.S. Small Business Administration is providing low-interest loans to small businesses severely impacted by COVID-19.
Pia's and Bentley's co-owner Eric Meyer said he's also waiting to see what aid packages are approved, but currently plans to pay his employees minimum wage while his bars are closed.
They're typically paid less than minimum wage, but earn more than that with tips, Meyer said.
"The labor market is much tighter. The last thing we want to do is lose a good-trained staff," he said. And "we think it's important to put dollars in their pockets."
Bentley's doesn't serve food, so it won't be open.
If Pia's closed, he said, "we may use this time to do some small maintenance projects that we wouldn't have done otherwise. We certainly want to limit contact with the public for the safety of our staff."
At Blind Pig, owner Chris Knight said they had no option but to close, as they don't serve food, but they are filling growlers and selling six-packs of beer to go.
"We'll have a bartender at each location," he said.
Knight said he's trying to find work for his employees.
"We're paying some of them to come to the bar to help with custodial work. Some of them are being employed to run the bar while selling growlers and six packs," he said. "But I'm trying to get … unemployment insurance in quickly for the bartenders because they need it right away. They live paycheck-to-paycheck."
Likewise at Riggs Beer Company in Urbana, all it can do is fill growlers and kegs.
Manager Matt Riggs said the brewery will give growlers a 30-second soak in a peracetic acid solution to sanitize them.
"We wanted to be overly cautious. These are not normal times," he said. "Peracetic acid is an organic, safe sanitizer. … It's flavor neutral and not harmful to humans."
He also reached out to local bars and restaurants that buy kegs of Riggs beer for their taps, offering to teach them how to fill growlers.
Since Riggs doesn't sell bottles or cans of its beer, "we anticipate this will have an enormous impact on our business," Riggs said.
"We partner with bars and restaurants to move the vast majority of our product," he said. "The last time the beer industry saw anything like this was the 18th amendment" prohibiting the sale of alcohol.
"Obviously, I support the need for this control," he said. But that "doesn't make the economic impact any easier to swallow."
He said he's working with each of Riggs' eight employees to "figure out individual solutions to this problem."
"There's simply not enough work for eight people full-time right now," he said.
He said Riggs has even considered trying to bottle or can its beer, but adding costs without revenue coming in would be risky.
"There's a lot of variable there," he said. "There's just not a lot of certainty on exactly how this is going to play out. We're examining every option every day."