Coronavirus response | Your visit to campus will be different this fall — but how much?
With the state set to enter Phase 4 of Gov. J.B. Pritzker's Restore Illinois plan, staff writer Anthony Zilis examines what various of University of Illinois venues are anticipating will change once students and visitors return.
I Hotel
'I think everyone's starting to plan ahead'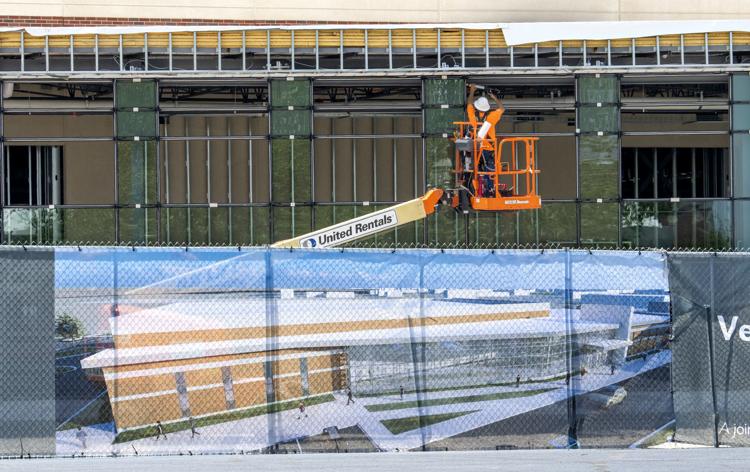 The receiving line for a recent wedding at the I Hotel included no hugs and no contact, only flowers thrown out of the windows of cars and horns that honked in the cars that drove by.
Only six people attended the wedding, but many more came by to celebrate.
"For that couple, that's probably one of the memorable things they can talk about in 10 years," I Hotel marketing manager Anne Olmstead said. "We've had a couple of weddings here — very, very small weddings — but we're doing everything we can to try to make it perfect."
Soon, those weddings and other events will likely become larger.
The main topic of conversation at the I Hotel in anticipation of Phase 4 likely starting Friday, Olmstead said, has been "not having to say, 'no'" to customers while following safety guidelines.
Phase 4 could mean having weddings and meetings consisting of 50 people or less. With its 32,500-square foot conference center expansion set to open Sept. 1, Olmstead and the hotel are itching to be able to host events that are even larger.
It'll also allow them to host more guests in Houlihan's Restaurant rather than having all of them sit outside.
The I Hotel staff is already booking for the fall; it's set to be packed for football games — assuming they happen.
Even Moms Weekend rooms are already being booked. The hotel is offering 24-hour cancellations for COVID-related issues.
"We are filled to the max on those weekends," Olmstead said. "I think everyone's starting to plan ahead, so that's nice to see. They want to get back into the swing of things."
Illini Union
'We are such a social hub ... it does feel a little odd that it's empty for the most part here'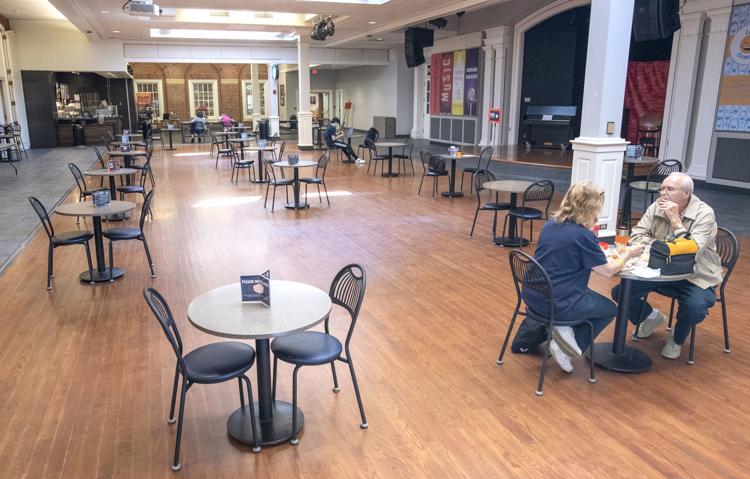 A few years ago, the Illini Union replaced the devices that counted people coming in and out of its doors, which previously ran on Wi-Fi and batteries, with a more accurate hard-wired system.
When they saw an accurate count of daily visitors, they were shocked.
"I think we were sorely underestimating our building traffic before we got these counters," Illini Union Director Rebecca Salzman said. "Then we got an accurate count and we were like, 'Wow.'"
Each day, around 14,000 people walked in and out of the doors of the Union.
Of course, that number has dwindled as the Union has reopened. Around 600 people now walk through daily. As Illinois moves into Phase 4 of Gov. J.B. Pritzker's Restore Illinois plan, she doesn't expect that total to come close to that old number.
"In some ways it's sad, because it's not what our normal is," Salzman said, "but we're also grateful that we're not having to enforce capacity limits and things like that."
Of course, the Union is only open in limited hours right now in limited capacity, with Starbucks, the Quad Shop and the Tech Zone taking visitors. Its hotel isn't open, and neither are most of the organizations housed in the building.
Most Welcome Week events at the Union have already been canceled. Entrances will be monitored, and staff are constantly cleaning high-traffic areas.
While the building won't host close to the 14,000 visitors daily that it normally does, having some students back is a welcome sight for Salzman.
"We are such a social hub on campus that it does feel a little odd that it's empty for the most part here," she said. "Personally, I'm excited, and I'm also cautiously optimistic that we'll be able to maintain all of the guidelines and restrictions, and everybody will be cooperative and collaborate and will be thoughtful and helpful with everybody in the community.
"I know that we probably are going to have some challenges, but I know that everybody here is here for the students. ... We're really excited to have them back and to decide how we're going to do this in the new environment that we're in."
Krannert Center for the Performing Arts
'We want to be as supportive as we can'
Normally, Krannert Center for the Performing Arts would have announced its 2020-21 season to a room of donors last month, gearing up for a year of performances.
This year, though, the schedule has yet to be announced, and ticket sales are on hold. Even with Phase 4 of the Restore Illinois plan set to begin, venues might only be allowed gatherings of 50 people or less until a vaccine is distributed. Even setting aside the audience, some productions have more participants than that.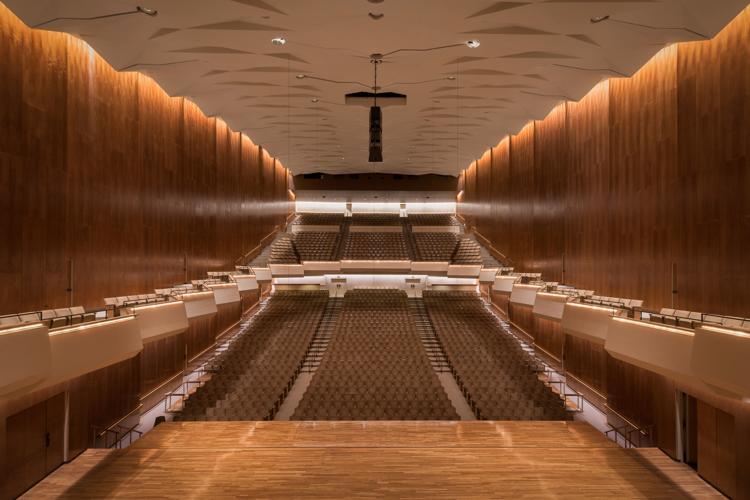 "There are certain kinds of performances that would be very cost-prohibitive with such restrictive seating," advertising and publicity director Bridget Lee-Calfas said, "but at the same time, we want to be as supportive as we can to the artists because we've been very hard-hit by these changes that have happened across our industry."
Which shows go on and how the audience would be seated during those shows are questions yet to be answered.
Krannert's performances aren't exclusive to visiting artists. They house student performances throughout the year, many of which were canceled last year. How those will move forward isn't currently known.
"It's been incredibly complex, of course," Lee-Calfas said. "We're not just looking at the marquee professional visiting artist series. We're looking at the productions that result from the academic work from the academic units fo the College of Fine and Applied Arts."
While it awaits further direction from the university, Krannert put together two committees, one that discusses reopening, and one that discusses digital delivery of performances.
"It could be some type of in-person experience," Lee-Calfas said, "or it could be primarily digital delivery for a set amount of time, and of course we don't know what that set amount of time might be, either."
Krannert Art Museum
'We just totally miss our visitors'
Normally, Krannert Art Museum welcomes back students with KAM Fest, offering free food, music and activities for around 500 students who show up.
This year, KAM Fest won't take place due to the COVID-19 pandemic, among plenty of other changes. As Illinois moves into Phase 4 of Gov. J.B. Pritzker's Restore Illinois plan, the museum is doing its best to limit the flow of visitors.
For instance, instead of concentrating its new exhibits toward the beginning of the year, the museum will spread them out.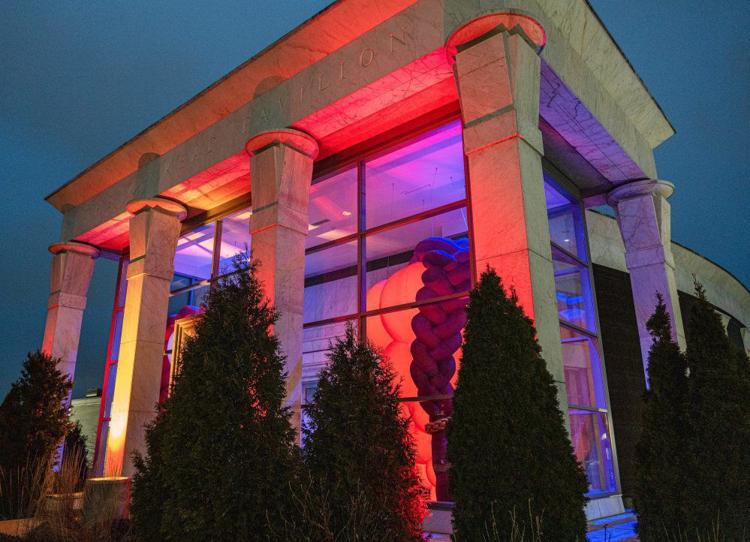 "We realize that that kind of single opening didn't really match the environment, so our exhibits are opening every month or other month over the course of the year," director Jon Seydl said. "We're going light on in-person programs in the fall, because we can't really plan for that, as we pivot to be able to deliver the content both in-person and remotely."
The museum experience may be different in the fall, but it will still exist. In certain areas, the building will have directions leading visitors a certain way. Other areas are wide-open enough to let people wander.
The closure of the museum has made Seydl and his team think of different ways of operating. He said that events like an artist's talk may include an Instagram Live feed from the museum. While elementary school programs normally involve schools in Champaign and Urbana, they can expand their reach with remote programs.
"We just totally miss our visitors and being able to be in there with the collection and exhibitions," Seydl said. "We really can't wait to get back to that. On the other hand, it has opened up possibilities that we hadn't had time to think through before."
Of course, a museum visit isn't always a communal event, and Seydl is excited to simply let people in to marvel at the art.
"At some point, we'll be open to the public again, but we just won't be able to have big gatherings," Seydl said. "There's a kind of museum visit that's perfect for social distancing."
Foellinger Auditorium
'Everything is in a holding pattern'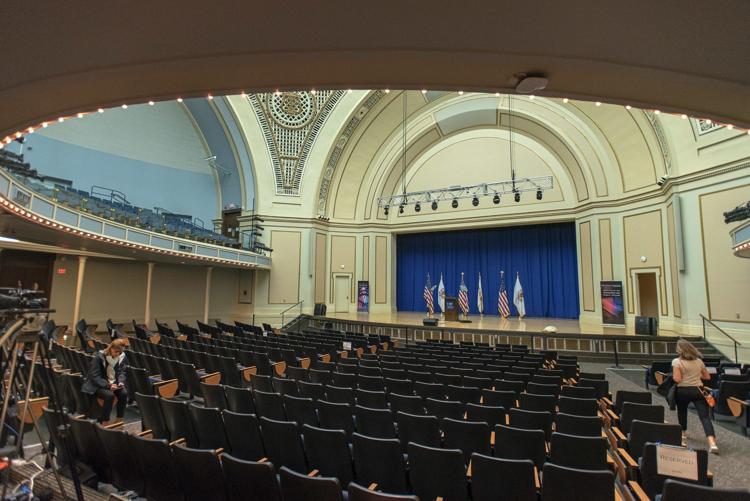 During regular years, campus groups flock to Foellinger Auditorium for their concerts, variety shows and other performances. Some events involve a few hundred people, and some pack it to its 1,400-seat capacity.
Illinois is set to move into Phase 4 of the governor's reopening plan, which specifies that events of less than 50 people can take place.  Auditorium facility manager Greg Burdette doesn't know exactly know what that means for that space, though.
"Everything is in a holding pattern at the moment," Burdette said. "We're waiting until July 1st, and then we'll figure out where we're going from there. ... I'm assuming we're going to have to stick to that 50 number. I don't know what that'll mean to the groups that are renting the space. Some of them are going to be dependent on ticket sales to run their events."
Events will still likely take place at the prominent building on the south end of the Quad, like the Chinese Student and Scholar Association's Mid-Autumn Moon Gala and other variety shows. Those events just might have to take on a different form.
Burdette, who rents out the space but doesn't run events, has long pondered helping groups stream their events, which can be more complicated than some think when they arrive.
"I've been thinking about it for the last four years," Burdette said. "We operate on a break-even budget, so for me to buy a $500 capture device (to connect cameras to computers), I have to plan that out. ... (The pandemic has) pushed it more to the forefront."