Lost wages. Children missing school. Adults missing work.
The coronavirus took a toll on people of all ages in East Central Illinois.
But thanks to generous souls from the community, help has arrived.
The COVID-19 Relief Fund — created by the United Way of Champaign County in conjunction with the Community Foundation of East Central Illinois — had raised $1,062,438.65 in donations and grants at last count, with much of it already funneled to needy organizations.
Here's a look at how some of the 42 recipients of 65 grants (and counting) are doing with their donations,
as compiled by News-Gazette staff writer Alexandria Kobryn.
Interested in donating? Visit uwayhelps.org/civicrm/contribute/transact?reset=1&id=13.
NEW AMERICAN WELCOME CENTER
$55,000
Director Gloria Yen says: "The funds we've received are being administered through our Immigrant Relief Fund to provide emergency financial assistance to families struggling to meet basic living expenses like rent, food and utilities. Between March 19 and May 27, we received 236 applications for emergency financial assistance totaling over $240,000.
"An examination of data collected between (that period) revealed that over 70 percent of applicants have lost their jobs or had their hours reduced, making housing and food the greatest areas of need. To date, we've provided financial assistance to 351 people in 94 households — the vast majority of recipients are ineligible for federal economic stimulus and unemployment insurance."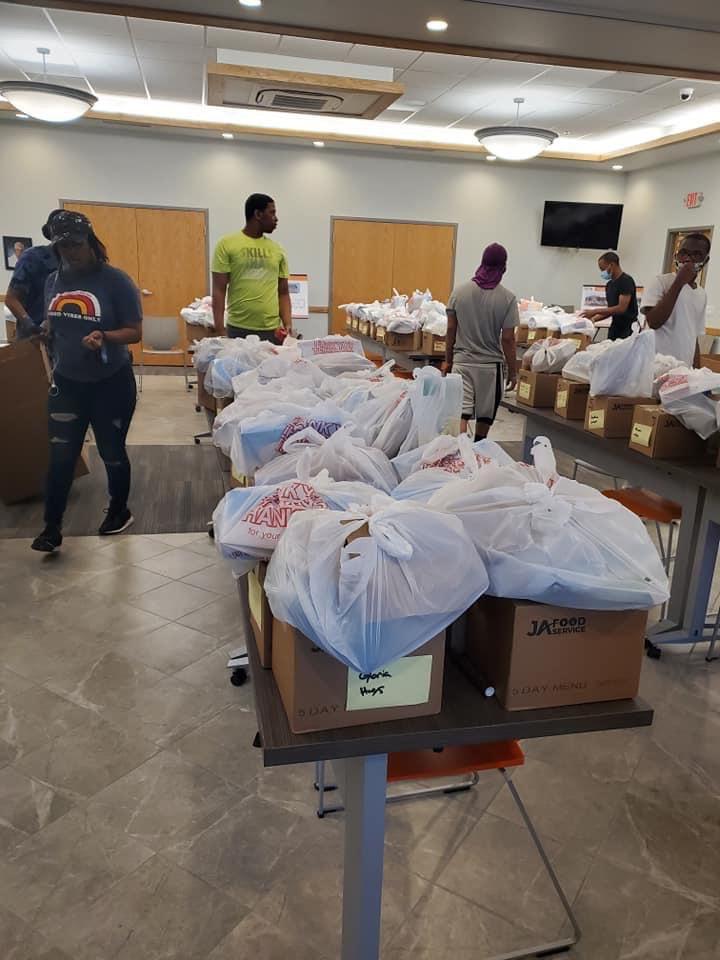 CRIS HEALTHY-AGING CENTER
$16,000
CEO Amy Brown says: Volunteers "delivered food boxes to 77 older adults at the end of March. Each box contained enough food for 11 meals for recipients ages 60 and older.
"One of the recipients, a 66-year-old woman, wept when she found out she would receive a box. Nearly out of food, she said receiving the meals would mean she wouldn't have to eat noodles for breakfast, lunch and dinner.
"The distribution allowed the recipients to shelter in place and avoid the risk of infection from the COVID-19 virus in public places."
PROMISE HEALTHCARE
$7,000
Executive Director Nancy Greenwalt says: "Promise screens families of pediatric and prenatal patients for food insecurity. If a family is at risk of going without food, we provide them with emergency food at their medical or dental appointment and information about food resources.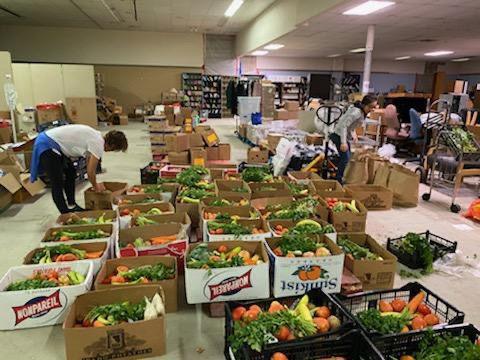 "In addition to the bags of food made available in the clinic daily, volunteers organize a nutritious monthly pantry. COVID-19 precautions caused Promise to minimize traffic at the health center and cancel pantry day. So volunteers moved to delivering food to the homes of our neediest families.
"With our first (of two grants), Promise Healthcare volunteers worked in collaboration with local groups to deliver produce and healthy staples like rice and beans to over 80 families each week. That grant helped to serve over 1,500 individuals — all food insecure patients of the health center. Medical case management adds new households to the program each week."
DEVELOPMENTAL SERVICES CENTER
$5,000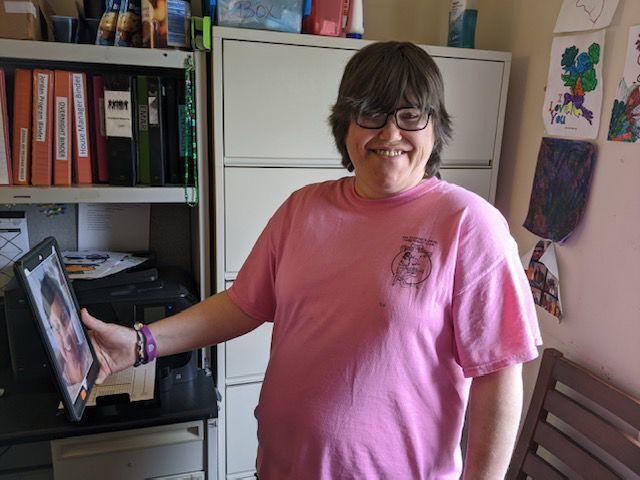 CEO Danielle Matthews says: "The funds will be used to purchase tablets to support telehealth efforts, virtual learning and social connections. Technology has been a critical need to maintain connections during this time. Due to guidelines to minimize COVID exposure, individuals living in DSC's Community Integrated Living Arrangements, CILAs, abruptly lost in-person contact with family members.
"With the generous donation of iPads from the COVID-19 Relief Fund, improved communication was instantaneous. One resident that is accustomed to seeing their mother and father on a routine basis was experiencing over 30 days with limited contact. Their mother was heartbroken to know that she could not lay eyes on the individual but completely understood the rationale behind having no visitors.
"The iPad, funded by United Way and Community Foundation, provided a communication tool for the resident to FaceTime family members on a daily basis. The sense of reassurance was immediately recognized, as well as for their family. The outcome of daily communication with a visual reference has been life changing."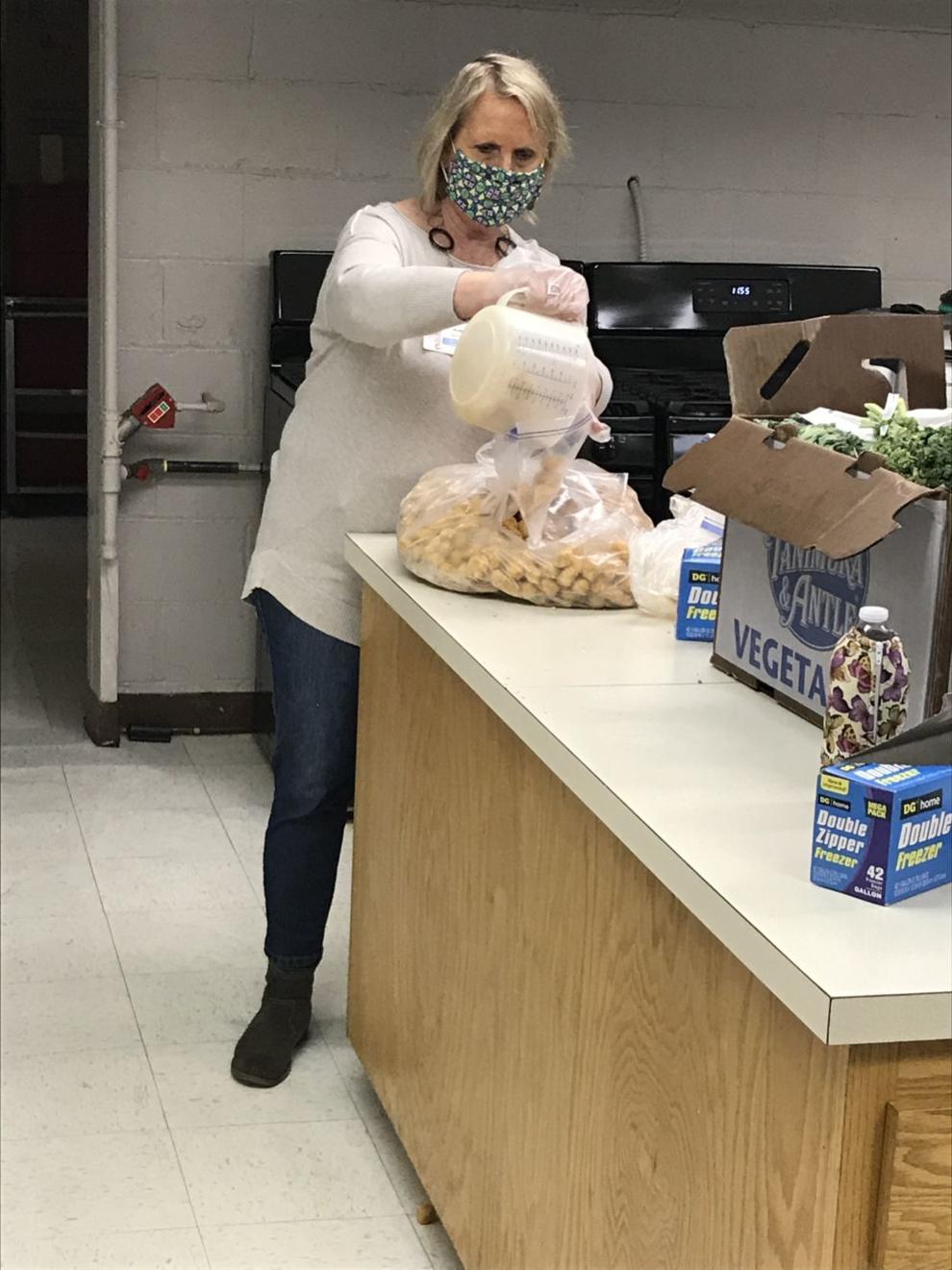 HOOPESTON MULTI AGENCY
SERVICE CENTER
$3,000
Executive Director/board President Beth Knecht says: "We are using the funding to help support our food pantry. We service approximately 200-300 individuals a month and have seen an increase during this recent pandemic.
"With the funding, we are trying to reach the families that have been directly affected by the COVID-19 pandemic. We understand and realize that having students home all day, whether they are a preschooler or a college student, can be an added burden with the increase of food demand. We want to reach these families and be sure that we can help supplement their needs.
"With the funding, HMA has purchased kid-friendly foods. These are foods that the kids can fix on their own if needed. We also are hoping to reach those that typically have not needed to utilize our pantry because now they have had hours cut, been laid off from their job or are struggling as a result of the pandemic."
COURAGE CONNECTION
$44,000
CEO Elizabeth Cook says: "I can't begin to tell you how grateful we are to the United Way of Champaign County and all those generous individuals who have made life-saving contributions.
"Courage Connection provides comprehensive domestic violence services, including operating an emergency shelter for those fleeing domestic violence. As cases of COVID-19 grew in our community, living in a communal shelter presented a health risk to both our clients and team members.
"Funding allowed Courage Connection to temporarily relocate the emergency shelter to a hotel where clients can practice social distancing, remain safe from abuse and still receive services and support from team members. As we begin to welcome clients back to our emergency shelter, these funds are helping us to make much-needed changes to the shelter that include replacing carpet with flooring that is easy to clean and making essential purchases of supplies and services that will ensure the shelter is clean and sanitized."
CITY OF CHAMPAIGN TOWNSHIP
$8,503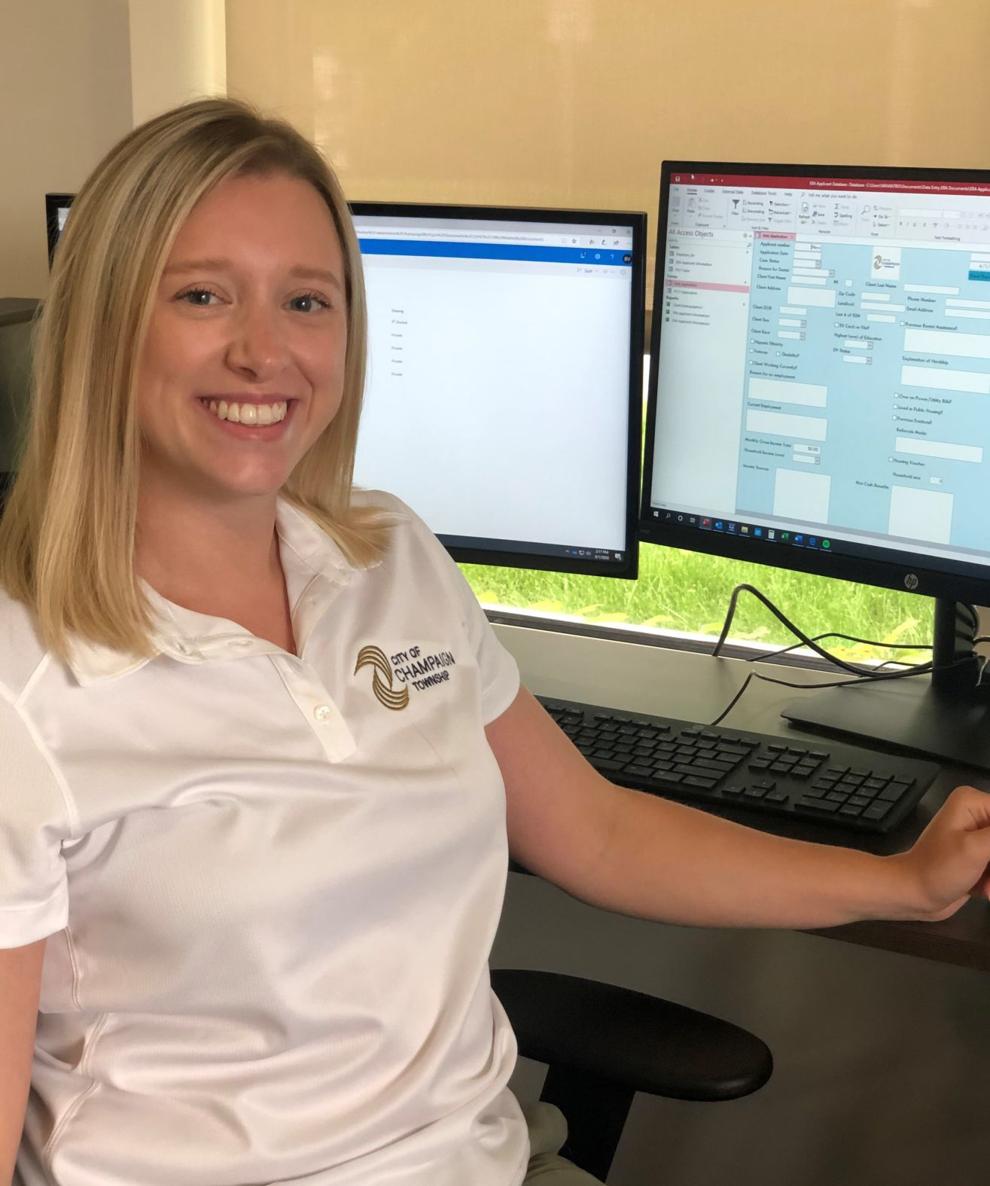 Supervisor Andy Quarnstrom says: "The City of Champaign Township, in partnership with Cunningham Township in Urbana and the Champaign County Regional Planning, have provided and continue to provide emergency rental assistance in our respective jurisdictions.
"This follows a 'no wrong door' concept in that someone can come and apply at any one of our offices. They will get prescreened to determine eligibility, provided an application packet and given the proper jurisdiction to turn the packet into and follow up with. To date in the City of Champaign Township, we have provided over $50,000 of assistance to those in need. This has either helped prevent evictions and homelessness or placed homeless individuals and families into permanent housing — over 100 families.
"When COVID-19 hit, the United Way recognized that our model was comprehensive, had appropriate processes to ensure needs were met and had the tools and resources needed to increase our programs. Since the United Way had COVID-19 money available for housing, it just made sense to partner with us and not reinvent the wheel.
"To date, we have provided about $10,000 in COVID-19-related housing assistance — above and beyond our $50,000 — and have been reimbursed $8,503.00 from the United Way."
THE DWELLING PLACE
$10,500
Board President Donna Edington says: "To reach those challenged by the COVID-19 pandemic, we changed our strategies and partnered with the Multi-Agency Service Center in Hoopeston, the St. Vincent De Paul and St. James UMC food pantries in Danville, as well as the Housing Authority of the city of Danville; and Georgetown-Ridge Farm school district. We served 170 households and 337 individuals from the age of 8 months to 60-plus.
"Gift certificates to grocery stores were provided to families experiencing food insecurity; over 5,000 pounds of food were distributed to Georgetown-Ridge Farm students and families and to Danville households. Over 500 snacks were provided to the Hope Center to include in their care packages for children. Hundreds of personal-care products were distributed.
"By the end of July, The Dwelling Place will have served nearly 900 households, over 2,500 residents of Vermilion County and hundreds of our children."