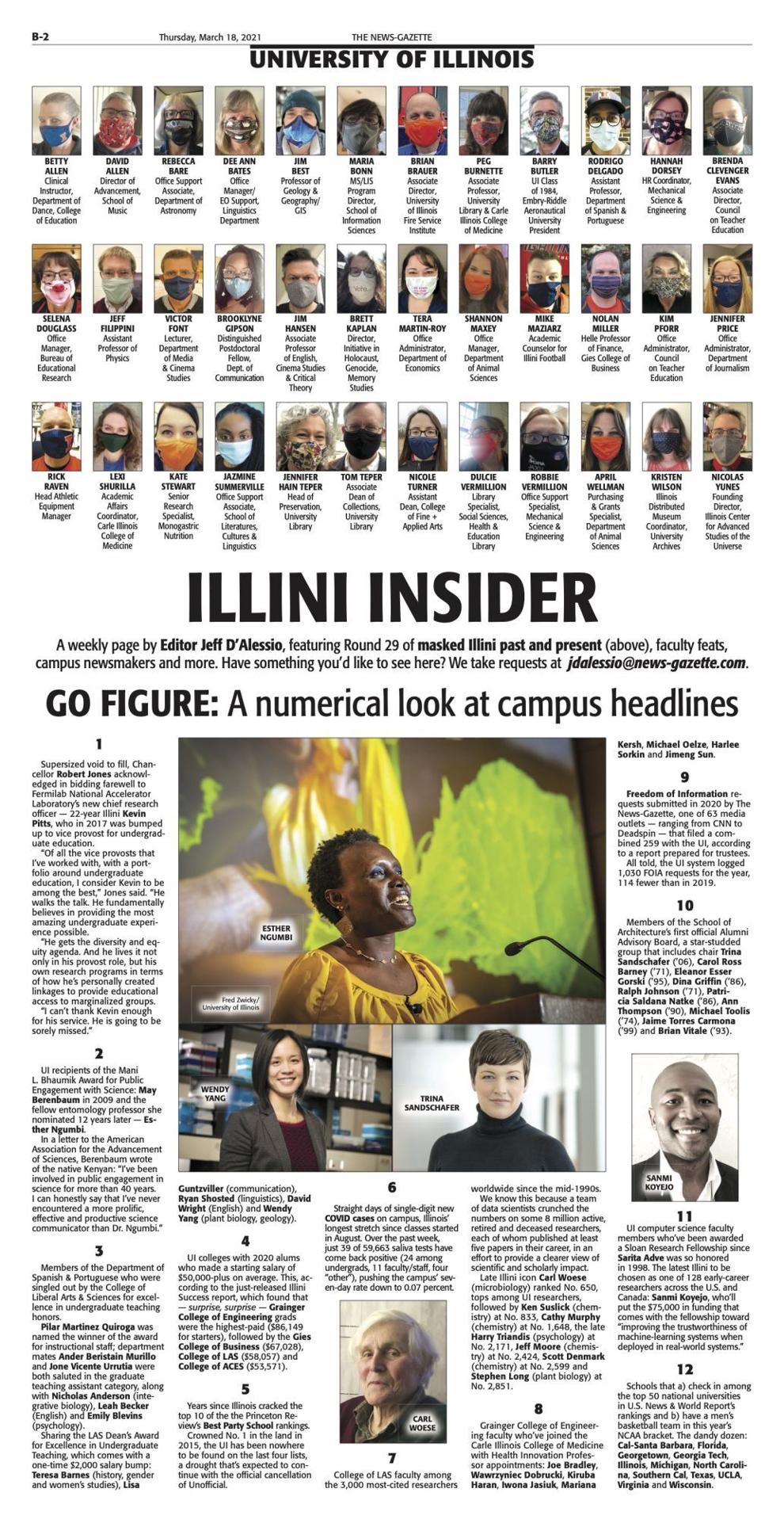 1
Supersized void to fill, Chancellor Robert Jones acknowledged in bidding farewell to Fermilab National Accelerator Laboratory's new chief research officer — 22-year Illini Kevin Pitts, who in 2017 was bumped up to vice provost for undergraduate education.
"Of all the vice provosts that I've worked with, with a portfolio around undergraduate education, I consider Kevin to be among the best," Jones said. "He walks the talk. He fundamentally believes in providing the most amazing undergraduate experience possible.
"He gets the diversity and equity agenda. And he lives it not only in his provost role, but his own research programs in terms of how he's personally created linkages to provide educational access to marginalized groups.
"I can't thank Kevin enough for his service. He is going to be sorely missed."
---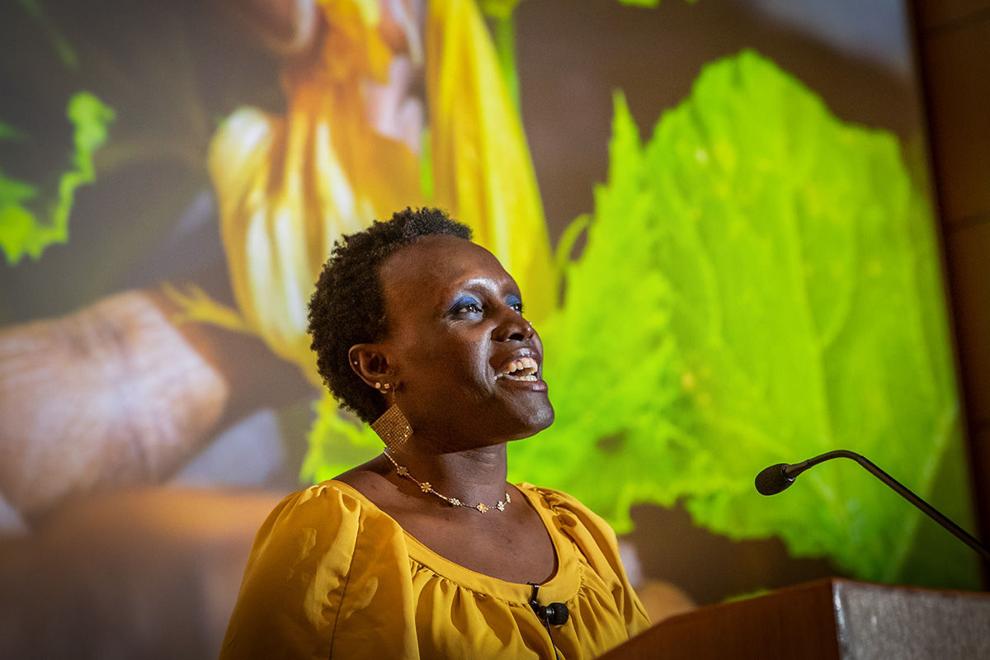 2
UI recipients of the Mani L. Bhaumik Award for Public Engagement with Science: May Berenbaum in 2009 and the fellow entomology professor she nominated 12 years later — Esther Ngumbi.
In a letter to the American Association for the Advancement of Sciences, Berenbaum wrote of the native Kenyan: "I've been involved in public engagement in science for more than 40 years. I can honestly say that I've never encountered a more prolific, effective and productive science communicator than Dr. Ngumbi."
---
3
Members of the Department of Spanish & Portuguese who were singled out by the College of Liberal Arts & Sciences for excellence in undergraduate teaching honors.
Pilar Martinez Quiroga was named the winner of the award for instructional staff; department mates Ander Beristain Murillo and Jone Vicente Urrutia were both saluted in the graduate teaching assistant category, along with Nicholas Anderson (integrative biology), Leah Becker (English) and Emily Blevins (psychology).
Sharing the LAS Dean's Award for Excellence in Undergraduate Teaching, which comes with a one-time $2,000 salary bump: Teresa Barnes (history, gender and women's studies), Lisa Guntzviller (communication), Ryan Shosted (linguistics), David Wright (English) and Wendy Yang (plant biology, geology).
---
4
UI colleges with 2020 alums who made a starting salary of $50,000-plus on average.
This, according to the just-released Illini Success report, which found that — surprise, surprise — Grainger College of Engineering grads were the highest-paid ($86,149 for starters), followed by the Gies College of Business ($67,028), College of LAS ($58,057) and College of ACES ($53,571).
---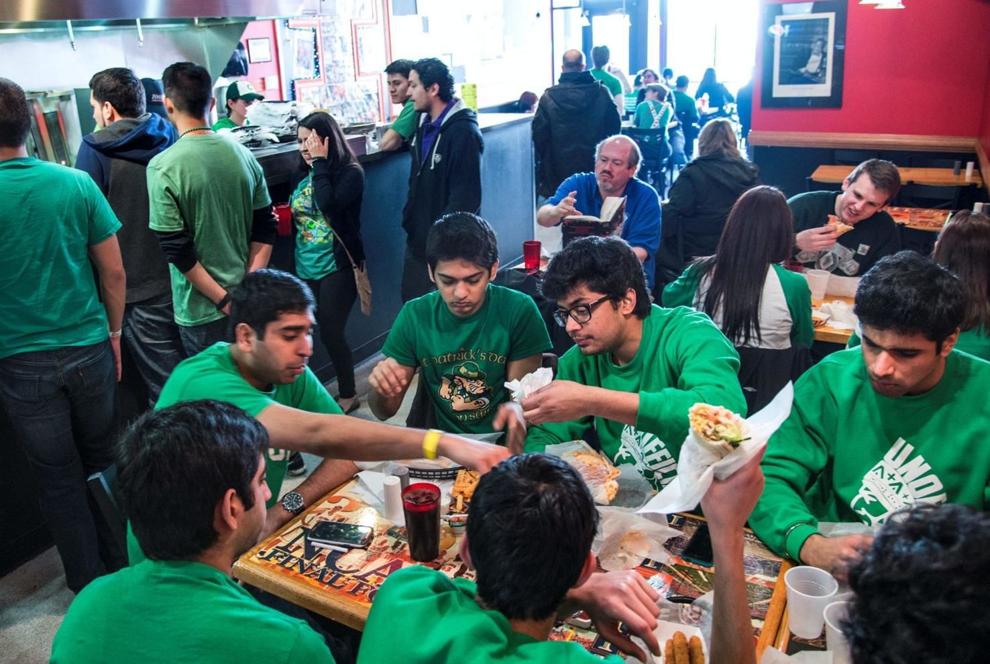 5
Years since Illinois cracked the top 10 of the the Princeton Review's Best Party School rankings.
Crowned No. 1 in the land in 2015, the UI has been nowhere to be found on the last four lists, a drought that's expected to continue with the official cancellation of Unofficial.
---
6
Straight days of single-digit new COVID cases on campus, Illinois' longest stretch since classes started in August.
Over the past week, just 39 of 59,663 saliva tests have come back positive (24 among undergrads, 11 faculty/staff, four "other"), pushing the campus' seven-day rate down to 0.07 percent.
---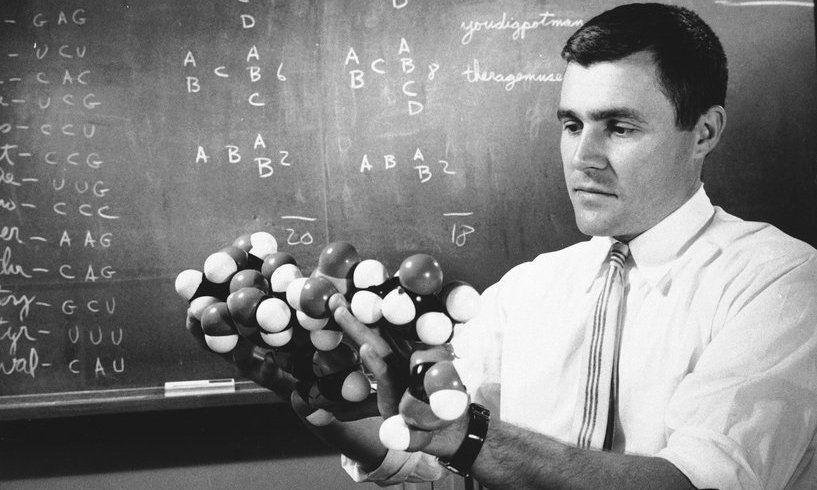 7
College of LAS faculty among the 3,000 most-cited researchers worldwide since the mid-1990s.
We know this because a team of data scientists crunched the numbers on some 8 million active, retired and deceased researchers, each of whom published at least five papers in their career, in an effort to provide a clearer view of scientific and scholarly impact.
Late Illini icon Carl Woese (microbiology) ranked No. 650, tops among UI researchers, followed by Ken Suslick (chemistry) at No. 833, Cathy Murphy (chemistry) at No. 1,648, the late Harry Triandis (psychology) at No. 2,171, Jeff Moore (chemistry) at No. 2,424, Scott Denmark (chemistry) at No. 2,599 and Stephen Long (plant biology) at No. 2,851.
---
8
Grainger College of Engineering faculty who've joined the Carle Illinois College of Medicine with Health Innovation Professor appointments: Joe Bradley, Wawrzyniec Dobrucki, Kiruba Haran, Iwona Jasiuk, Mariana Kersh, Michael Oelze, Harlee Sorkin and Jimeng Sun.
---
9
Freedom of Information requests submitted in 2020 by The News-Gazette, one of 63 media outlets — ranging from CNN to Deadspin — that filed a combined 259 with the UI, according to a report prepared for trustees.
All told, the UI system logged 1,030 FOIA requests for the year, 114 fewer than in 2019.
---
The University of Illinois School of Architecture today announced the formation of its first Alumni Advisory Board as well as its ten inaugural members. The board will serve in an advisory capacity to the school and newly appointed director, Francisco Rodriguez-Suarez... (1/2) pic.twitter.com/MpNSPtJU49

— Architecture at Illinois (@ARCHatIllinois) March 12, 2021
10
Members of the School of Architecture's first official Alumni Advisory Board, a star-studded group that includes chair Trina Sandschafer ('06), Carol Ross Barney ('71), Eleanor Esser Gorski ('95), Dina Griffin ('86), Ralph Johnson ('71), Patricia Saldana Natke ('86), Ann Thompson ('90), Michael Toolis ('74), Jaime Torres Carmona ('99) and Brian Vitale ('93).
---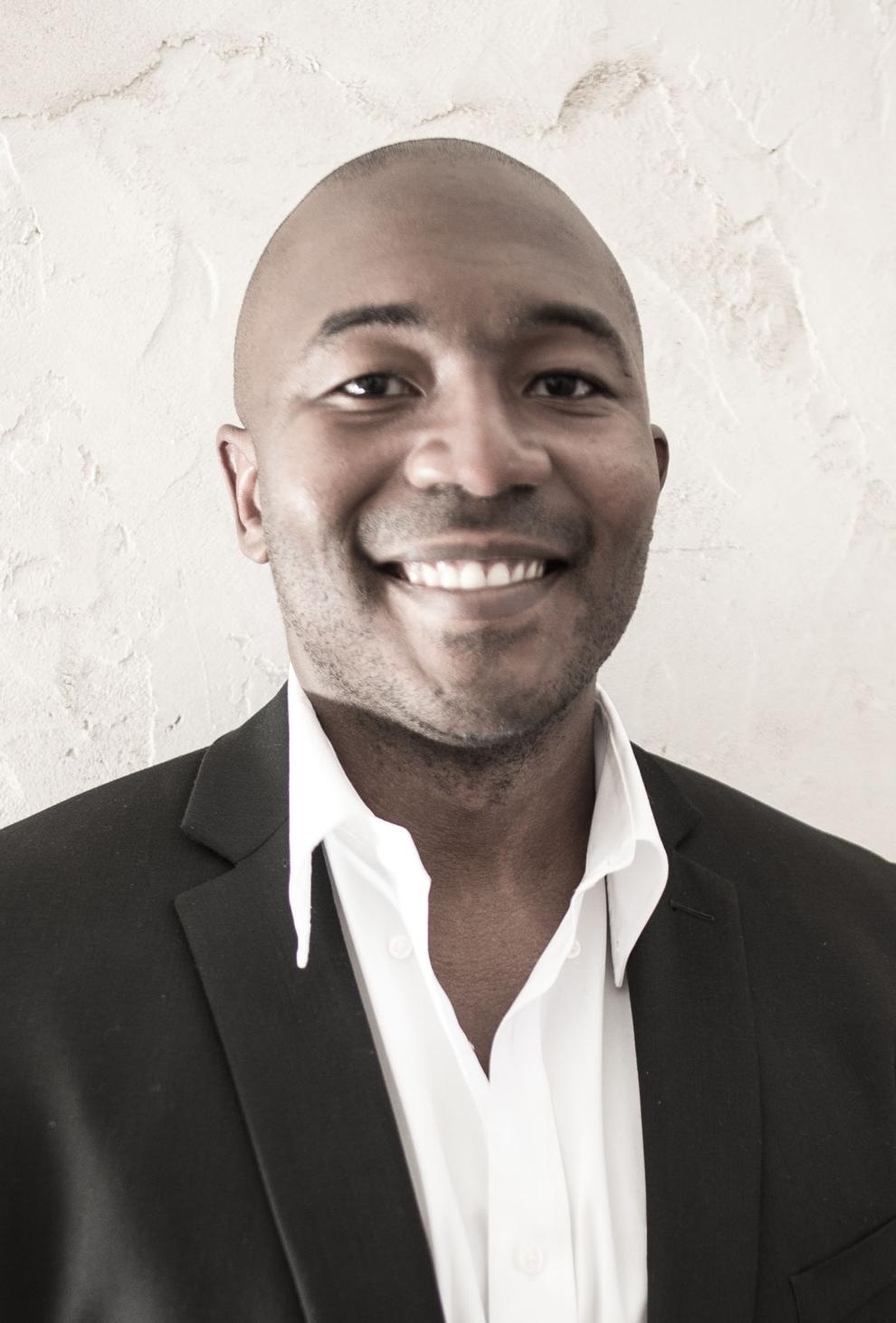 11
UI computer science faculty members who've been awarded a Sloan Research Fellowship since Sarita Adve was so honored in 1998.
The latest Illini to be chosen as one of 128 early-career researchers across the U.S. and Canada: Sanmi Koyejo, who'll put the $75,000 in funding that comes with the fellowship toward "improving the trustworthiness of machine-learning systems when deployed in real-world systems."
---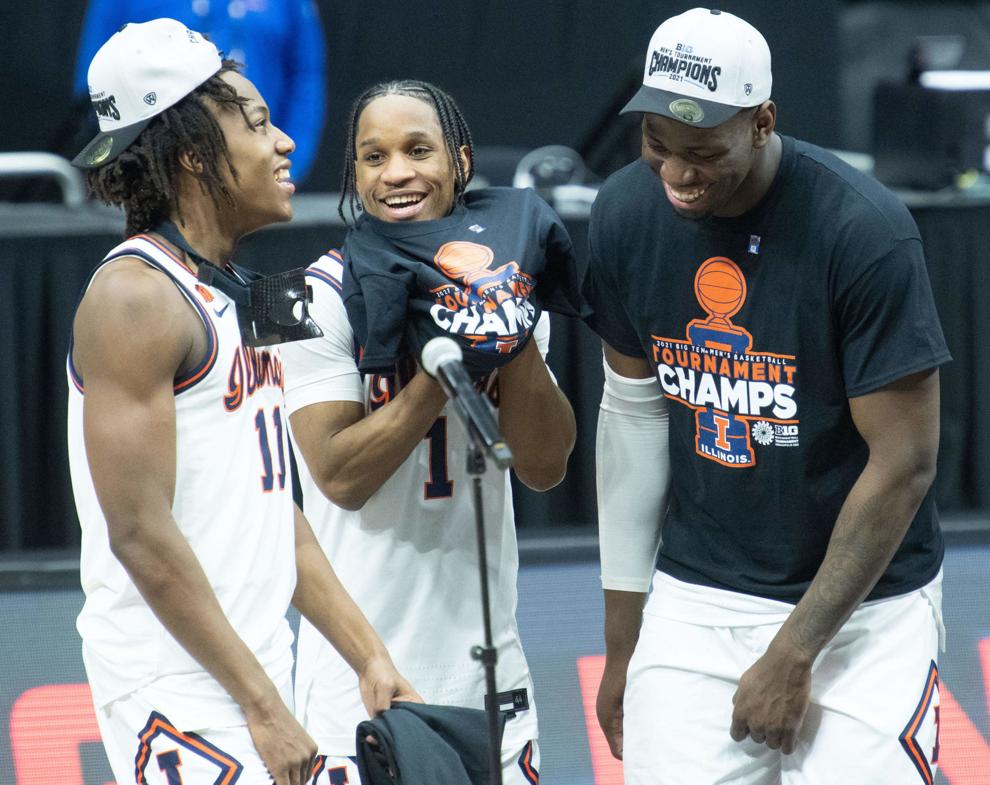 12
Schools that a) check in among the top 50 national universities in U.S. News & World Report's rankings and b) have a men's basketball team in this year's NCAA bracket. The dandy dozen: Cal-Santa Barbara, Florida, Georgetown, Georgia Tech, Illinois, Michigan, North Carolina, Southern Cal, Texas, UCLA, Virginia and Wisconsin.