WDWS 1400-AM will carry the governor's 3 p.m. address. Listen here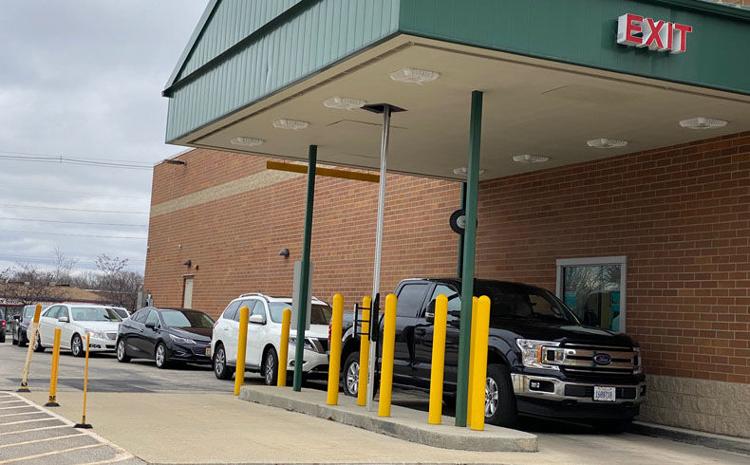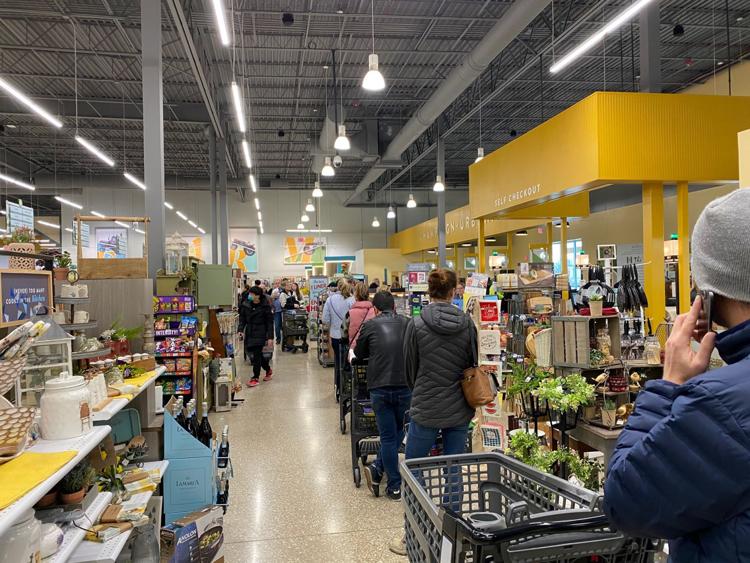 To slow the spread of COVID-19, Gov. J.B. Pritzker has ordered all non-essential workers to stay home for the next two weeks.
"We know this will be hard," he said.
Pritzker's order, which takes effect 5 p.m. Saturday through April 7, will still allow the state's 12.6 million residents to seek essentials including groceries and medicine.
The following industries will remain open, he said: agriculture, the press, veterinarians, plumbers, laundromats and banks as well as grocery stores, pharmacies and other health care services.
"I don't come to this decision easily. I fully recognize in some cases that I'm choosing between saving people's lives and people's livelihoods.
"If there are actions that I can take to save lives in the midst of this pandemic, no matter how difficult, then I have an obligation to do so.
"Here's what will stay the same: You'll still be able to leave your house to go to the grocery store to get food, gas stations, running and hiking and walk your dog. Many, many people will still go to work.
"There is absolutely no need to rush out to a grocery store or a gas station ... The fundamental building blocks that keep our society safe and steady will not be closing down. Pickup dinner, pick-up prescriptions and just spend time with your family.
"We are doing all we can to maintain normalcy while trying to take steps to protect you.
"All non-essential businesses must stop operating. If you can work from home, now is the time."
Chicago Mayor Lori Lightfoot called the governor's order to shelter at home "necessary."
"We must be intentional about taking steps. We can only save lives by keeping as many people as possible at home and safe," she said, adding that Chicago is taking steps to increase hospital capacity and ensure an adequate supply of health care equipment.
"While many have listened, some have not," she said. "This is not a lockdown or martial law.
"Think of it as safer at home."
Appearing with Pritzker was Dr. Emily Landon, an infectious disease expert from the University of Chicago medical school.
"It spreads before you know you've caught it. For many of us, it may not be much more than the flu. But the real problem is not the 80 percent who will get over this in a week. It's the 20 percent (the older, medically compromised) who will need a ventilator,  life support. We can't take care of everyone at once and we can't keep a low mortality promise if we can't take care of our patients," Landon said.
"The numbers you see today are the people that got sick a week ago. There are people sick today who won't see it," she said.
Landon noted the last time the U.S. was faced with such limited tools was the 1918 pandemic of Spanish flu. The city of St. Louis shut itself down, she said, while Philadelphia went forward with a huge parade to celebrate those marching off to war in Europe. Philadephia experienced "thousands" more deaths, she said.
"This isn't the life any of us expected. It will last longer than any of us want."
Pritzer made the announcement shortly after 3 p.m. at his daily briefing.
***
CHAMPAIGN — Gov. J.B. Pritzker is expected to issue a statewide shelter-in-place order that would take effect Saturday, the Chicago Tribune reported today, citing anonymous sources.
The governor's office has called a news conference for 3 p.m., where he's expected to make the announcement.
Two other states — California and New York — have issued similar orders in the past 24 hours.
Under the order, residents would still be allowed to shop at grocery stores, go for walks outside and visit pharmacies and gas stations. But otherwise, Illinoisans in "non-essential" roles would be required to stay at home.
On Thursday, Pritzker addressed the possibility of such an order, saying he was "evaluating every day" whether it might be necessary, saying that experts are advising, "this is going to take longer than people have expected."
"I want to address some of the rumors that have been running around," he added. "Essential services will not close. Interstates, highways and bridges will stay open. Grocery stores, pharmacies, gas stations — these sources of fundamental supplies will continue to operate."
Full details of what will be required under the order are expected to be announced at the 3 p.m. press conference.