In Vermilion County, 25 COVID-19-related deaths in 30 days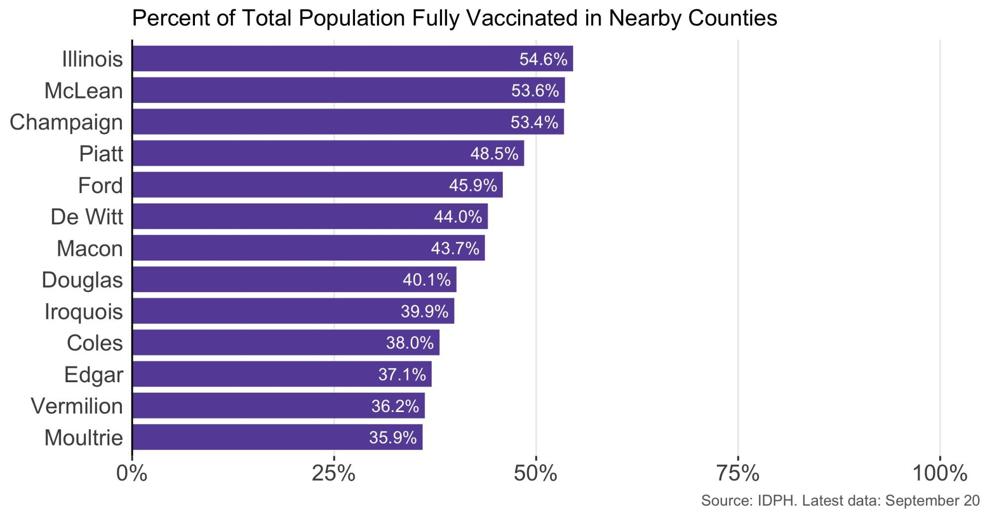 DANVILLE — Four more lives have been lost to COVID-19 in Vermilion County, the local health department announced Tuesday — two men in their 60s and women in their 30s and 50s.
Over the past 30 days, the county has reported 25 COVID-related deaths.
Fatalities by age group during that time:
30s: 3 deaths
40s: 2 deaths
50s: 3 deaths
60s: 6 deaths
70s: 7 deaths
80s: 2 deaths
90s: 2 deaths
Vermilion County Health Administrator Doug Toole also reported 150 new cases on Tuesday, pushing the pandemic total to 12,505. Of those, 198 are active.
Thirty-two COVID-positive county residents are hospitalized, two of whom are fully vaccinated, Toole said.
How Tuesday's new cases break down by age range:
Three residents in their 80s
12 in their 70s
17 in their 60s
13 in their 50s
Nine in their 40s
23 in their 30s
22 in their 20s
20 teens
19 grade-school-aged children
Five pre-schoolers
Two toddlers
Five infants