featured
popular
top story
Coronavirus response | Mandatory vaccinations for all? Not on local campuses
---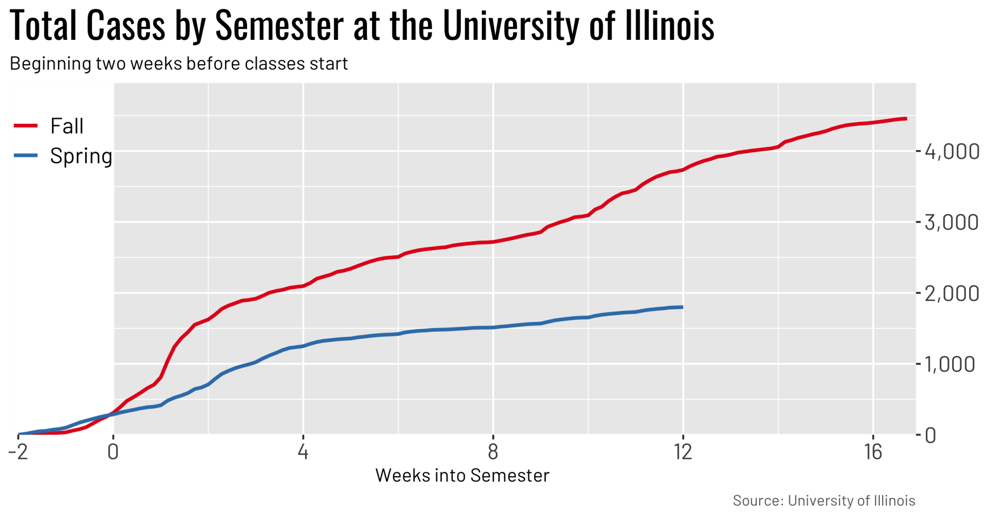 Duke. Notre Dame. Rutgers. Yale. Syracuse. Johns Hopkins. Dartmouth.
Those are just a few of the growing number of institutions of higher learning that will require all students, faculty and staff to receive a COVID-19 vaccine before stepping foot on campus in the fall.
Closer to home, no Illinois college or university has made a similar announcement. Here's where three stand on the complex issue.
UNIVERSITY OF ILLINOIS
Of the 46 schools that will require vaccinations, only three — Michigan's Oakland University, Colorado's Fort Lewis College and New Jersey's Rutgers — are public.
As of now, campus spokeswoman Robin Kaler said Monday, there's no plan for the UI to join the list, with the focus instead on "helping our students, faculty and staff access the shots" in conjunction with the C-U Public Health District.
One encouraging sign: "We recently surveyed (students), and approximately 50 percent said they have already been vaccinated and another 40 percent said they were planning to do that as soon as they are able to get an appointment."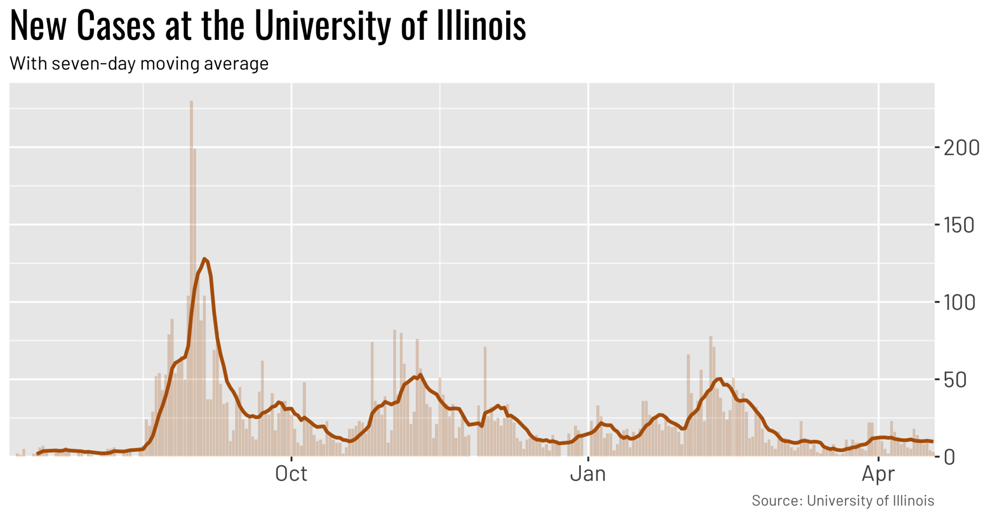 PARKLAND COLLEGE
When it comes to health data, the Champaign community college operates unlike many larger universities.
"We do not gather student vaccination records since we do not offer on-campus housing; our statutory requirements differ from institutions that do offer student housing," spokeswoman Stephanie Stuart said Monday. "This approach also extends to employees, who are not required to share any vaccine documentation with the college as a condition of employment."
That said, Parkland is "strongly encouraging" students and employees to get vaccinated as soon as they're able to, Stuart said.
DANVILLE AREA CC
DACC "won't deny anyone access if he or she isn't vaccinated — because our mission is to provide open access to college education," President Stephen Nacco said.
But the college has taken a creative step to encourage the practice, offering a free summer course to anyone with CDC vaccination card. Nacco says DACC is "borrowing a page from the playbooks of Sam Adams (free beer for proof of vaccination) and Krispy Kreme (free donut)."