Monday's coronavirus updates: Champaign County: 9 new cases, 1.2% seven-day positivity rate; State reports fewest deaths in a day since March 30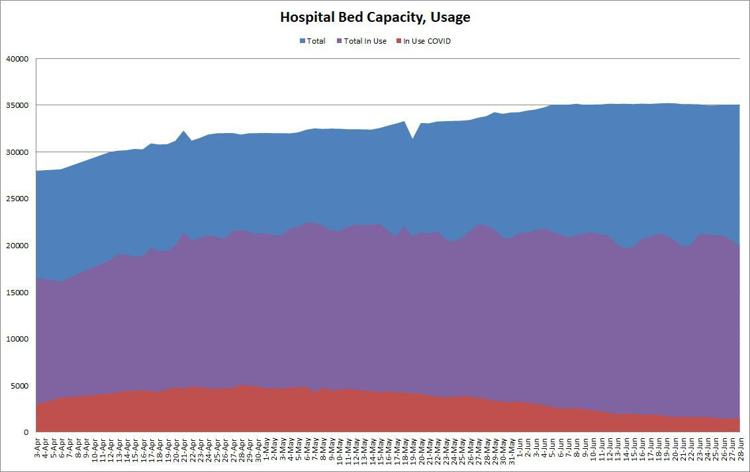 The number of confirmed COVID-19 cases in Champaign County grew by nine Monday, to 854.
Among county ZIP codes, only Champaign's 61820 had multiple new cases — with three.
The county's seven-day positivity rate now stands at 1.2 percent, with 6,004 tests producing 75 new cases.
With 896 new tests processed in the past 24 hours, the county's daily positivity rate was 1.0 percent.
Of 854 confirmed cases, 742 are considered recovered and 100 are active. The number of residents hospitalized climbed by one, to 12.
Here's an updated rundown of Champaign County cases by ZIP code, according to C-U Public Health data, which doesn't distinguish between active and recovered:
— 61866/Rantoul: 188 (up one from Sunday)
— 61821/Champaign: 154 (up one)
— 61820/Champaign: 134 (up three)
— 61802/Urbana: 128 (no change)
— 61822/Champaign: 67 (no change)
— 61801/Urbana: 57 (up one)
— 61853/Mahomet: 44 (up one)
— 61874/Savoy: 36 (up one)
— 61880/Tolono: 9 (no change)
— 60949/Ludlow: 6 (no change)
— 61873/St. Joseph: 8 (no change)
— 61863/Pesotum: 5 (no change)
— 61875/Seymour: 4 (no change)
— 61843/Fisher: 3 (no change)
— 61849/Homer: 3 (no change)
— 61878/Thomasboro: 3 (no change)
— 61847/Gifford: 1 (no change)
— 61862/Penfield: 1 (no change)
— 61864/Philo: 1 (no change)
— 61877/Sidney: 1 (no change)
****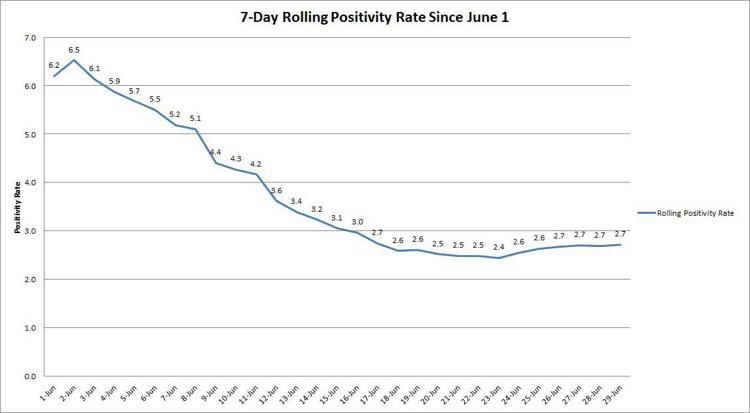 VERMILION COUNTY: Most cases in one day
The number of confirmed COVID-19 cases in Vermilion County grew by eight Monday — the largest single-day increase of the pandemic.
The new cases include one resident in their 70s, one in their 60s, three in their 50s, one in their 40s, one in their 30s and a teen, Public Health Administrator Doug Toole said. (Vermilion County does not release genders of those who test positive).
Nineteen of the county's now-62 confirmed cases are considered active, with 18 in isolation and another resident hospitalized, Toole said.
Forty-one others have been released from isolation and two died from the virus.
Toole broke down the confirmed cases by group:
— Connected by family: six groups (one group of four people, two groups of three people and three groups of two people).
— Connected by housing: one group of two.
— Connected by workplace: one group of five.
As of Monday, he said, So far, 5,739 county residents have been tested for COVID-19, about 7.6 percent of the population.
His advice going forward: "Be smart. Be safe."
****
FORD COUNTY: Case total rises to 32
Ford County added two newly confirmed cases Monday, pushing its total to 32.
Both residents are females, the county's public health department said — one in her 30s, one under 20.
****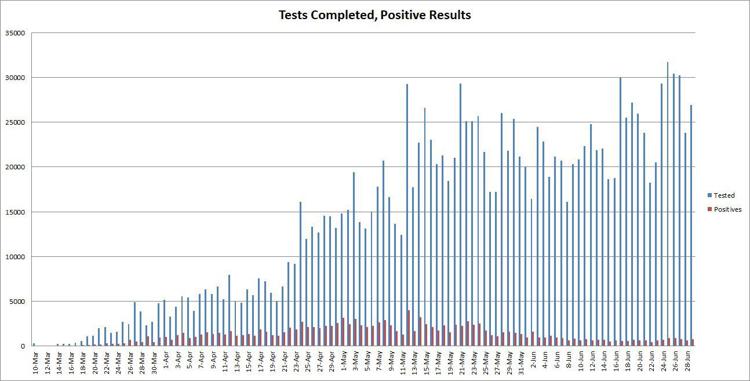 DOUGLAS COUNTY: 54th positive test announced
A man in his 40s became the 54th Douglas County resident to test positive for COVID-19, local health officials announced Monday.
Since the start of the pandemic, 1,827 residents have been tested, with only one case still pending.
****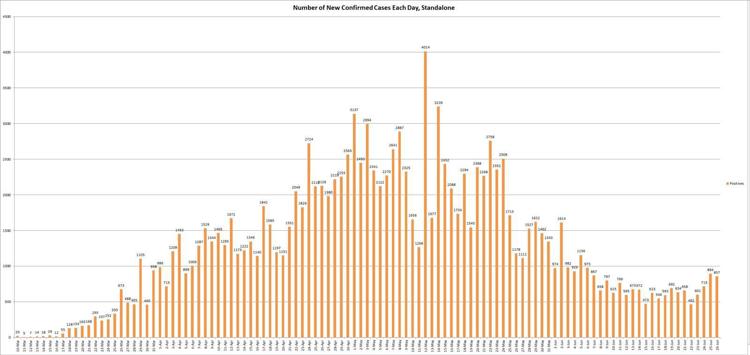 STATE: 738 new cases, 14 fatalities
The statewide seven-day positivity rate stands at 2.7 percent after 738 new cases and 26,918 tests were added Monday.
The Illinois Department of Public Health also announced the coronavirus-related deaths of 14 residents, the lowest single-day increase since March 30.
The deaths spanned three counties:
— Cook County: 1 female 30s, 2 males 40s, 1 female 60s, 1 male 60s, 1 male 70s, 2 females 80s, 2 males 80s, 1 unknown 80s, 1 female 90s.
— DuPage County: 1 female 80s.
— Perry County: 1 male 50s.
****
DEPARTMENT OF AG: Junior shows a go
Jerry Nowicki of our Springfield-based news partner Capitol News Illinois reports:
The state reported Monday that the Illinois Department of Agriculture will host junior livestock and horse shows in place of the events that would have taken place at the canceled Illinois State Fairs.
The Junior Livestock Expo is scheduled to take place in Springfield for two consecutive weekends in September — the weekend of Sept. 11-13 for beef, sheep, dairy goats, pygmy goats and rabbits; and Sept. 18-20 for swine, dairy cattle and meat goats.
The Du Quoin State Fairgrounds will host a junior horse show on August 29-30 and Sept. 5-6.
"After the cancellations of the Illinois and Du Quoin State Fairs we knew there was a need to recognize our junior exhibitors who work year round preparing for the fairs," Jerry Costello II, acting IDOA director, said in a statement. "We are excited to provide modified shows that will provide an opportunity for young adults to exhibit their animals safely following the Restore Illinois plan."
Shows are limited to Illinois residents between the ages of 8 and 21.