For 24/7 coverage, follow us on Twitter, Snapchat, Instagam and Facebook.
On Sunday, the first confirmed case of COVID-19 in Champaign County was announced, the governor ordered bars and restaurants closed to dine-in customers and Selection Sunday produced an empty feeling:
Today:
UI SENDING STUDENTS HOME
The University of Illinois is requiring all students who "can safely return to their permanent home address" to do so, taking classes remotely for the rest of the semester.
All face-to-face instruction has been suspended for the rest of the spring semester, Chancellor Robert Jones added in a Monday massmail to UI students, faculty and staff.
"We still intend to resume instruction using alternative delivery methods beginning Monday, March 23," Jones wrote. "Faculty and students will receive separate e-mail messages from Provost Andreas Cangellaris with more details about the transition. These updates also will be posted to the university's COVID-19 website.
Other details from Jones' letter:
— "Students with housing contracts will receive an e-mail message with details about this process and scheduling information directly from Vice Chancellor Danita Brown Young.
— "Students residing in Private Certified Housing (i.e. Bromley, Newman, Illini Tower, Stratford House etc.) and in Greek Houses should consult with their respective facility management to determine policies and processes for move-out.
— "Information regarding Commencement and other year-end celebrations will be shared at a later time. All other campus events for this semester, including those sponsored by student organizations, are cancelled.
"These actions will be unsettling to many and generate new questions. As noted above, we will provide answers and details as directly and as quickly as we can. But we believe these actions will reduce the density of the campus population and reduce the risk of exposure to those who remain here.
"But, there are two points I hope everyone takes away clearly from this message:
"We are not closing our residence halls. But we are asking all students who can go elsewhere, do so. For those who cannot leave, we will work with you to ensure you will have a safe and supportive home here as you continue your studies.
"The university is not closing down nor ceasing operations. We plan for our modified operations to continue as announced through various messages in the past few days. Alternative instruction will continue as scheduled, as will the delivery of university operations designated as essential by college and unit executives. Students, staff and faculty should continue to attend class, teach and work as scheduled. "University research offices remain open and we have plans in place to minimize disruptions to the research enterprise.
"I know this is disruptive and the constantly changing local, state, national and global situation is stressful for every person at this university.
"I understand that we are asking all of you to help us face a challenge of a scale and magnitude that has rarely before been seen here at our university.
"I cannot tell you when we will come out on the other side of this outbreak. And there may be new changes or new announcements in response to changing circumstances in the days to come.
"But I can promise you that we will communicate as openly, honestly and quickly as we can.
"And I can most certainly express my enormous gratitude to every single member of this university and this community for your exceptional efforts in these extraordinary days."
***
BANK TO CLOSE LOBBY
Beginning Tuesday, Hickory Point banking centers in Decatur, Champaign, and Springfield will begin operating as drive-up only facilities until further notice. "The decision to close our banking center lobbies has been made with the well-being of our clients, colleagues, and communities top of mind," said Karla Miller, director of client experience.
***
15 COUNTIES, 105 CASES
The Illinois Department of Public Health today announced 12 new cases of coronavirus disease across Illinois.
Two additional counties are now reporting cases: Peoria and Will. Other locations with cases include Chicago and Champaign, Clinton, Cook, Cumberland, DuPage, Kane, Lake, McHenry, Sangamon, St. Clair, Whiteside, Winnebago and Woodford counties.    
"We know there is a lot of concern as the number of cases and locations increase," IDPH Director Dr. Ngozi Ezike said. "However, not everyone who has respiratory symptoms like cough and shortness of breath needs to be tested. Similarly, not everyone who is infected with novel coronavirus needs medical treatment. We want to make sure those at higher risk of severe illness are prioritized for testing and that they can receive the medical care they need. We ask those who have mild symptoms to stay home so the health care system is not overwhelmed."   
Currently, IDPH is reporting 105 cases in 15 counties in Illinois. Cases have occurred in all age ranges and the number of cases that do not have a clear connection to travel or a known COVID-19 case is increasing.
***
FREE BUS RIDES
Starting Tuesday, Champaign-Urbana Mass Transit District managing director Karl Gnadt told The News-Gazette's Tom Kacich, "we're going to stop fare enforcement. In effect, this makes us fare free. The primary reason is to eliminate the need for our operators and passengers to handle cash. This will remain in effect until further notice."
***
QUILT SHOW ON HOLD
Cunningham Children's Home has postponed its annual Festival of Quilts, which was scheduled for April 3-4.
Cunningham staff will work with the Festival Committee to identify new dates for the signature fundraiser.
***
WOMAN WITH 1ST CONFIRMED CASE WAS AT COURTHOUSE LAST WEEK
Just in from News-Gazette crime and courts reporter Mary Schenk:
At the Champaign County Courthouse in Urbana, Presiding Judge Tom Difanis will hear cases that must be dealt with daily in Courtroom F, one of the two larger courtrooms, on the second floor beginning at 1 p.m.
"I will be working in courtroom F for the duration: arraignments, detention hearings, emergency orders of protection, shelter care hearings," he said.
Difanis said he'll do court business four days a week and Judge John Kennedy will work on Wednesday to cover whatever needs to be covered.
Difanis said judges are in the building with a skeleton staff, getting caught up on other work. He said if lawyers want judges to accept guilty pleas to get clients out of jail, they will be accommodated.
At least a couple of court clerks will probably begin notifying attorneys later in the week of rescheduled hearings.
Difanis said public health officials alerted Judge Randy Rosenbaum over the weekend that the woman who was Champaign County's first diagnosed coronavirus case had been in his courtroom on the second floor on March 9.
After speaking to a public health investigator, it was determined that Rosenbaum did not need to self-quarantine, Difanis said.
"They are following up on individuals who might have come into contact with this person," Difanis said of public health workers.
***
GIRL SCOUTS SUSPEND ACTIVITIES
The latest local group to suspend all activities, events and programs through month's end: The Girl Scouts of Central Illinois.
That includes cookie sales, which the organization said will be extended through April.
"At Girl Scouts, there is nothing we take more seriously than the safety and wellbeing of our girls, their families, volunteers and council staff," GSCI CEO Pam Kovacevich said.
"As this is a fluid situation, GSCI will be making assessments two to three weeks in advance of upcoming events, programs, gatherings etc., and as the COVID-19 situation changes we will keep members updated."
***
ASSESSOR'S OFFICE CLOSED
The Cunningham Township Assessor's office in Urbana is closed to the public until March 31.
The office encouraged all older adults to mail their Senior Assessment Exemption forms to the Supervisor of Assessments office at 1776 E. Washington St., Urbana, IL 61802. The deadline to return those forms is Dec. 31.
***
IN SAVOY ... 
Savoy is closing its recreation center. Also, the public is not allowed at the fire department headquarters.
***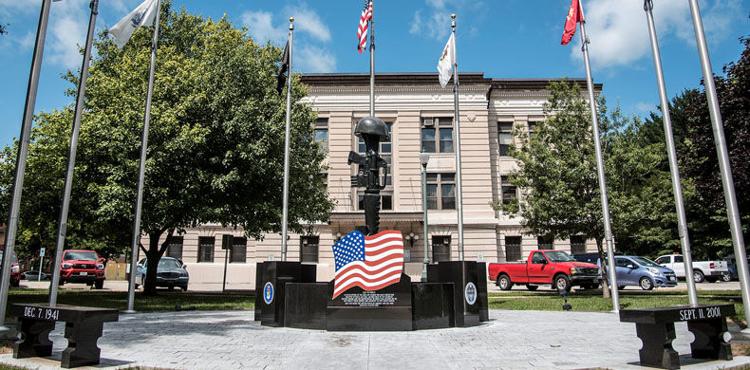 COURTHOUSE CHANGES IN TUSCOLA
Douglas County is reducing its courthouse operations starting Tuesday through the end of the month.
The following procedures are being postponed: Civil, traffic, criminal misdemeanor, probate, small claims, family court and some juvenile cases, according to Sheriff Joshua Blackwell.
Still taking place as scheduled will be these cases: Criminal felonies, domestic violence proceedings for orders of protection, stalking/no-contact orders or civil no-contact orders, juvenile hearings on temporary detention, shelter care, trials and adjudicatory hearings, emergency hearings on family matters as scheduled by the court and other cases on a case-by-case basis at the discretion of the court with consent of the parties.
The court will continue to perform marriage ceremonies.
Attorneys or those who aren't represented by lawyers in each case being postponed will receive notices in the mail rescheduling their cases, Blackwell said.
Attorneys and litigants unable to appear in court because of those restrictions are asked to contact the courthouse.
***
COUNTY BOARD MEETING STILL ON
The Champaign County Board meeting set for Thursday evening will still be held, but some precautions will be taken, County Executive Darlene Kloeppel said.
Board members will be spaced a bit farther apart, and members of the public who plan to attend will be asked to sit a few seats apart, she said.
***

KRANNERT, ORPHEUM TO CLOSE
Krannert Center for the Performing Arts has closed its ticket office and lobby businesses effective immediately.
Also closed through March 30: the Orpheum Children's Science Museum in Champaign.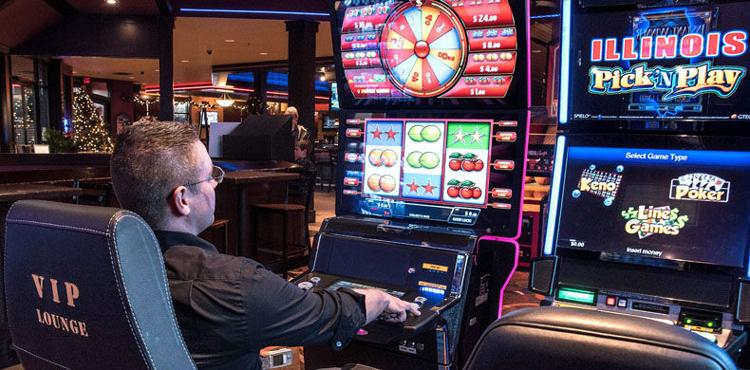 VIDEO GAMING SUSPENDED
The Illinois Gaming Board has ordered the suspension of all video gaming operations in the state effective 9 p.m. Monday through March 30.
***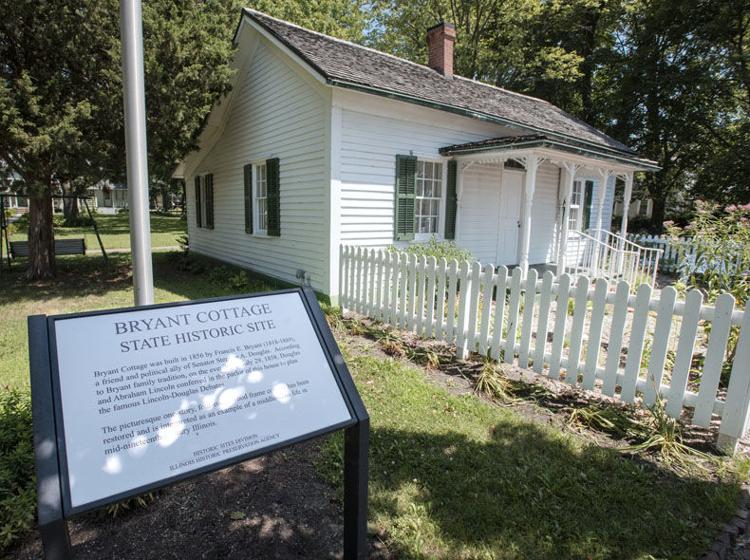 STATE PARKS CLOSED
The Illinois Department of Natural Resources announced the closure of all state parks, fish and wildlife areas, recreational areas and historic sites. 
That includes Kickapoo State Park in Vermilion County, Moraine View near LeRoy, Clinton Lake, Walnut Point near Oakland and Weldon Springs near Clinton.
In Bement, Bryant Cottage is impacted.
***
ELECTION ON AS SCHEDULED
Tuesday's general primary election in Illinois will go on as scheduled. But several polling places have been closed, including Clark-Lindsey Village in Urbana (new site: St. Matthew Lutheran Church in Urbana), The Glenwood in Mahomet (Elk's Pavilion at Lake of the Woods), Eagle's View in Rantoul (Gathering Place), Illini Hillel (Illini Union or ARC) and University YMCA (Illini Union or ARC) .
For voting information, click here.
***
The latest on area schools:
Changing your courses to online learning platforms? Workshops @CITLIllinois begin today! ➡️ https://t.co/EaLAennazX pic.twitter.com/4R7JhHgQCf

— Grad College Illinois (@GradCollegeIL) March 16, 2020
We are currently operating in online format withlimited campus services. Spring break will be extended 1 week,with online-only instruction resuming March 30. Students and community are urged not to come to campus unless absolutely necessary. Call 217/351-2369 for assistance. pic.twitter.com/w0T4jb7SRQ

— Parkland College (@parklandcollege) March 16, 2020
For our students. @MSHSBulldogs @MSJHBulldogs @MS_LincolnTrail @midecc @BulldogSection @mshs_ag @mshsathletics pic.twitter.com/8tFpkU4J16

— 𝓓𝓻. 𝓛𝓲𝓷𝓭𝓼𝓮𝔂 𝓗𝓪𝓵𝓵 (@MS_Supt) March 16, 2020
No school today Comets, but if you need to get something from the school, an administrator will be there from 8 am to 1 pm. Come to the front doors.

— Oakwood High School (@OakHS76) March 16, 2020
New info. from the Gov. office & ISBE: All days a school is closed pursuant to the Governor's Executive Order will be counted as "Act of God Days." Emergency Days will not be used. At this time, these "Act of God Days" DO NOT need to be made up at the end of the school year.

— Champaign Schools (@Unit4Schools) March 15, 2020