My Campus: UI School of Architecture's Randy Deutsch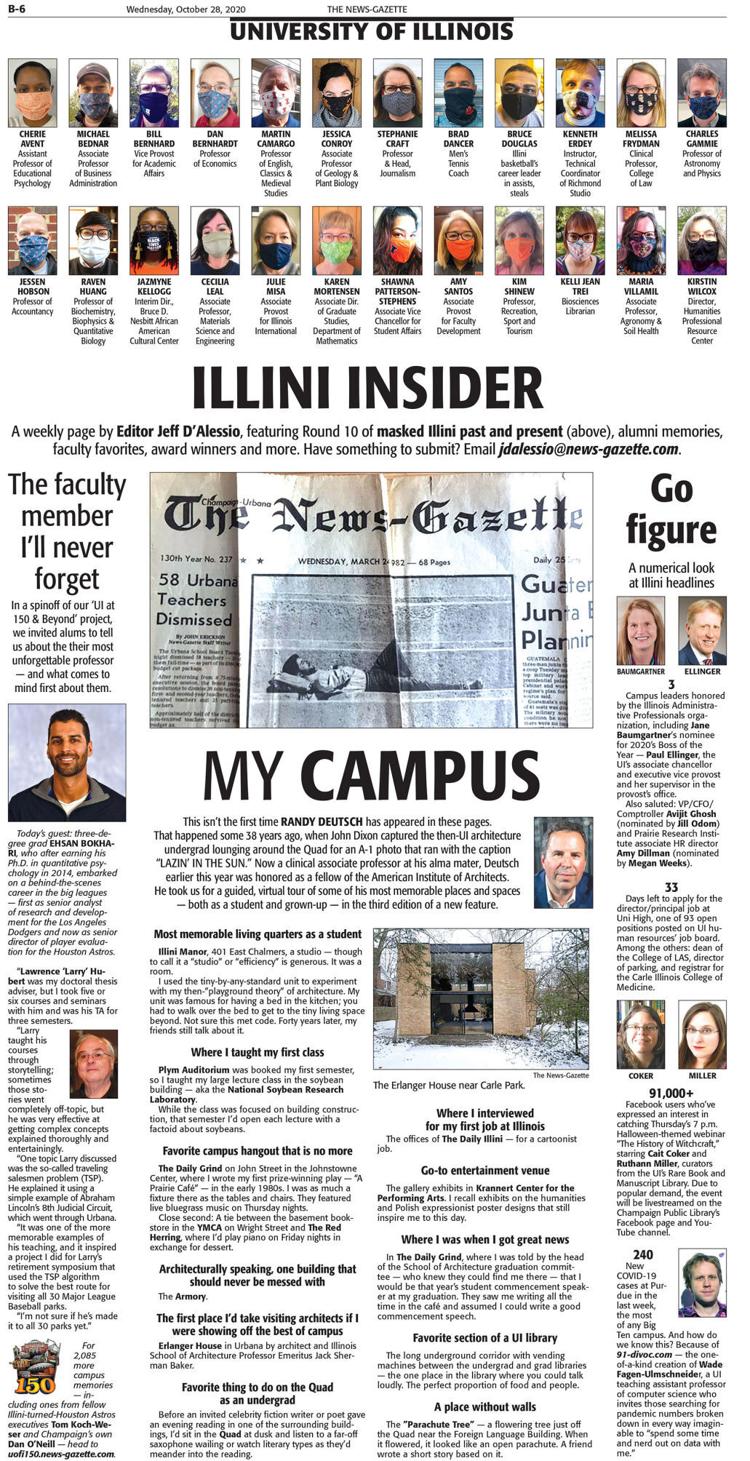 This isn't the first time RANDY DEUTSCH has appeared in these pages.
That happened some 38 years ago, when John Dixon captured the then-UI architecture undergrad lounging around the Quad for an A-1 photo that ran with the caption "LAZIN' IN THE SUN." Now a clinical associate professor at his alma mater, Deutsch earlier this year was honored as a fellow of the American Institute of Architects.
He took us for a guided, virtual tour of some of his most memorable places and spaces — both as a student and grown-up — in the third edition of a new feature.
---
Most memorable living quarters as a student
Illini Manor, 401 East Chalmers, a studio — though to call it a "studio" or "efficiency" is generous. It was a room.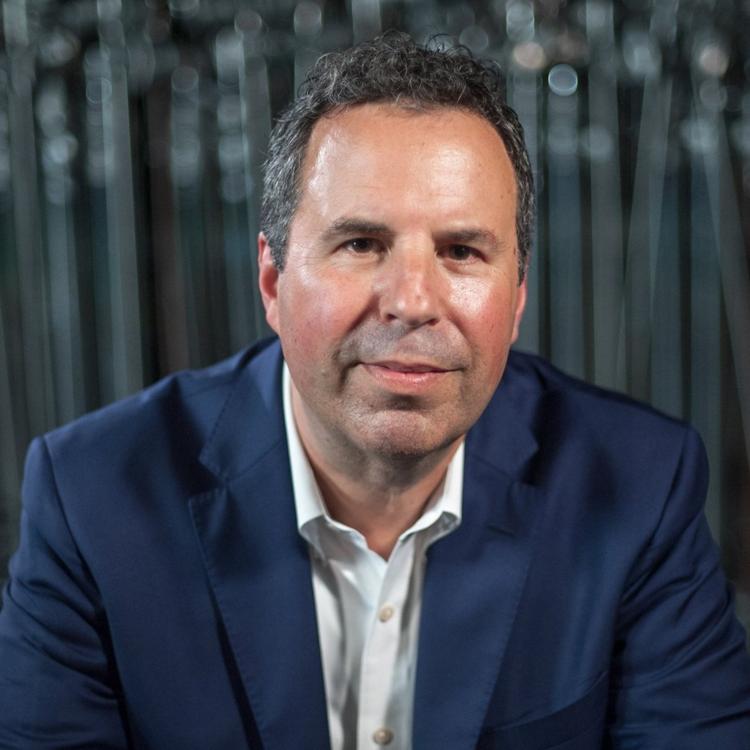 I used the tiny-by-any-standard unit to experiment with my then-"playground theory" of architecture. My unit was famous for having a bed in the kitchen; you had to walk over the bed to get to the tiny living space beyond. Not sure this met code. Forty years later, my friends still talk about it.
Where I taught my first class
Plym Auditorium was booked my first semester, so I taught my large lecture class in the soybean building — aka the National Soybean Research Laboratory.
While the class was focused on building construction, that semester I'd open each lecture with a factoid about soybeans.
Favorite campus hangout that is no more
The Daily Grind on John Street in the Johnstowne Center, where I wrote my first prize-winning play — "A Prairie Café" — in the early 1980s. I was as much a fixture there as the tables and chairs. They featured live bluegrass music on Thursday nights.
Close second: A tie between the basement bookstore in the YMCA on Wright Street and The Red Herring, where I'd play piano on Friday nights in exchange for dessert.
Architecturally speaking, one building that should never be messed with
The Armory.
The first place I'd take visiting architects if I were showing off the best of campus
Erlanger House in Urbana by architect and Illinois School of Architecture Professor Emeritus Jack Sherman Baker.
Favorite thing to do on the Quad as an undergrad
Before an invited celebrity fiction writer or poet gave an evening reading in one of the surrounding buildings, I'd sit in the Quad at dusk and listen to a far-off saxophone wailing or watch literary types as they'd meander into the reading.
Where I interviewed for my first job at Illinois
The offices of The Daily Illini — for a cartoonist job.
Go-to entertainment venue
The gallery exhibits in Krannert Center for the Performing Arts. I recall exhibits on the humanities and Polish expressionist poster designs that still inspire me to this day.
Where I was when I got great news
In The Daily Grind, where I was told by the head of the School of Architecture graduation committee — who knew they could find me there — that I would be that year's student commencement speaker at my graduation. They saw me writing all the time in the café and assumed I could write a good commencement speech.
Favorite section of a UI library
The long underground corridor with vending machines between the undergrad and grad libraries — the one place in the library where you could talk loudly. The perfect proportion of food and people.
A place without walls
The "Parachute Tree" — a flowering tree just off the Quad near the Foreign Language Building. When it flowered, it looked like an open parachute. A friend wrote a short story based on it.