Saturday's coronavirus updates: Man in 30s becomes third Champaign County resident of week to die from COVID-19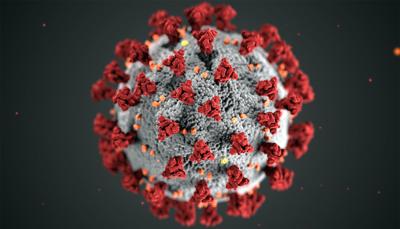 For the third time this week, a Champaign County resident has died from COVID-19, local public health officials said Saturday.
C-U Public Health Administrator Julie Pryde told The News-Gazette that the county's 12th fatality was a man in his 30s with an unspecified health condition.
He becomes the county's youngest person to die from COVID-19 during the pandemic.
Earlier in the week, officials announced the deaths of a man in his 40s with no known health conditions and a man in his 70s with underlying conditions.
Meanwhile, the number of newly confirmed cases in Champaign County remained low Saturday.
A day after the county total grew by just one, five positive results emerged from 607 new tests Saturday. That's a positivity rate of 0.8 percent — a third of Saturday's statewide rate (634 cases, 25,965 tests, 2.4 percent).
Of Champaign County's now-766 confirmed cases, 697 are considered recovered and 57 are active.
Eight county residents are hospitalized with COVID-19 symptoms.
Here's an updated rundown of county cases by ZIP code, according to C-U Public Health data, which doesn't distinguish between active and recovered:
— 61866/Rantoul: 182
— 61821/Champaign: 136
— 61802/Urbana: 125
— 61820/Champaign: 121
— 61822/Champaign: 61
— 61801/Urbana: 51
— 61874/Savoy: 34
— 61853/Mahomet: 22
— 61880/Tolono: 9
— 60949/Ludlow: 6
— 61873/St. Joseph: 6
— 61863/Pesotum: 5
— 61849/Homer: 2
— 61878/Thomasboro: 2
— 61843/Fisher: 1
— 61847/Gifford: 1
— 61862/Penfield: 1
— 61877/Sidney: 1