Sunday Special
Six area soon-to-be college grads reflect on spending senior year in a pandemic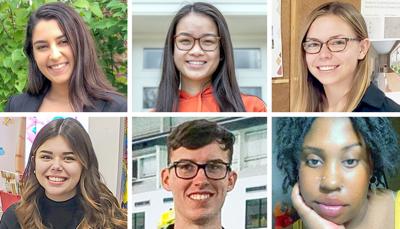 JOY CHEN, Urbana Uni High grad, University of Illinois senior
'It's kind of come full-circle here'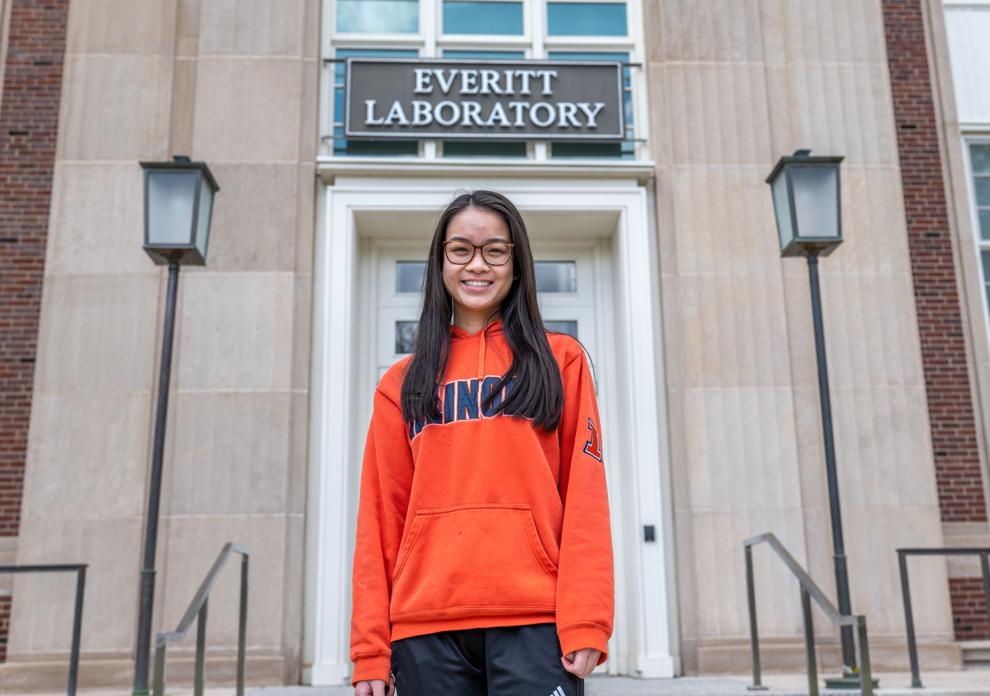 When classes at the University of Illinois suddenly went virtual after last year's spring break, Joy Chen thought the idea of attending online sounded all right in some ways. After all, she wouldn't have to race back and forth from her classes to the many meetings she has around campus.
Quickly, though, the online meetings got old for the accomplished bioengineering student.
"As the pandemic has progressed, I've definitely been getting a little tired of sitting on Zoom, being in a mask all day, doing meetings," the Uni High graduate said. "I definitely miss walking around to my classes, enjoying the weather outside, even if it's for just a small amount of time."
Chen also missed her days spent in labs, performing experiments day after day, focusing on the field of cancer research.
During her four years at the UI and Uni High, Chen jumped at the chance to work in hands-on research settings. At Uni High, she took part in researcHStart, an eight-week program that allowed students to build basic cancer-research skills at the UI Cancer Center. That research continued as an UI student, where her focuses included the "relationship between metabolites of cholesterol and breast-cancer metastasis and re-emergence from dormancy."
Along with UI alum Kavya Sudhir, she won a $10,000 grant though the Health Make-a-Thon challenge, which allowed her to design and prototype an at-home blood-testing device.
The pandemic forced that research to slow down, at least in certain ways. Taking a step back from the lab, though, has taught her some new research skills.
"When you are doing research day-to-day like that, you really are focused on your experiments," she said. "You say, 'What am I doing today, what am I doing tomorrow,' and you're just kind of really focused on what's going on (with the experiment). But when you aren't doing experiments every day, you kind of have time to reflect on what you've done, or reading other papers.
"I think that really builds your knowledge in a different way, where you're not necessarily in the lab, but you're able to read about what other people are doing and kind of see how that's relevant to your work, and then integrate that into your research in the future."
Her nine years on the UI campus will come to an end when she heads to California this fall to study at a joint bioengineering program between the University of California's Berkeley and San Francisco campuses.
The value of studying in her hometown, though, isn't lost on Chen. Growing up, she was inspired to pursue engineering through various outreach events hosted by student groups. During her time at the UI, she's done the same through the Society of Women Engineers and Engineering Ambassadors, visiting local schools, including her own former middle school, Franklin in Champaign.
"It's kind of come full-circle here," she said. "I'm really excited to go out to the West Coast and build some new experiences in terms of research, meet new people, build my network, but I really have enjoyed my time here.
"Champaign-Urbana has given me a lot over the years that I've grown up here. I really feel like I'm in the community that I grew up in, and as a college student, you're given the opportunity to give back to the community in so many different ways.
---
MARY HUFFMAN, Arthur-Lovington-Atwood-Hammond grad, Illinois State University senior
'It taught me I have to be flexible as a teacher'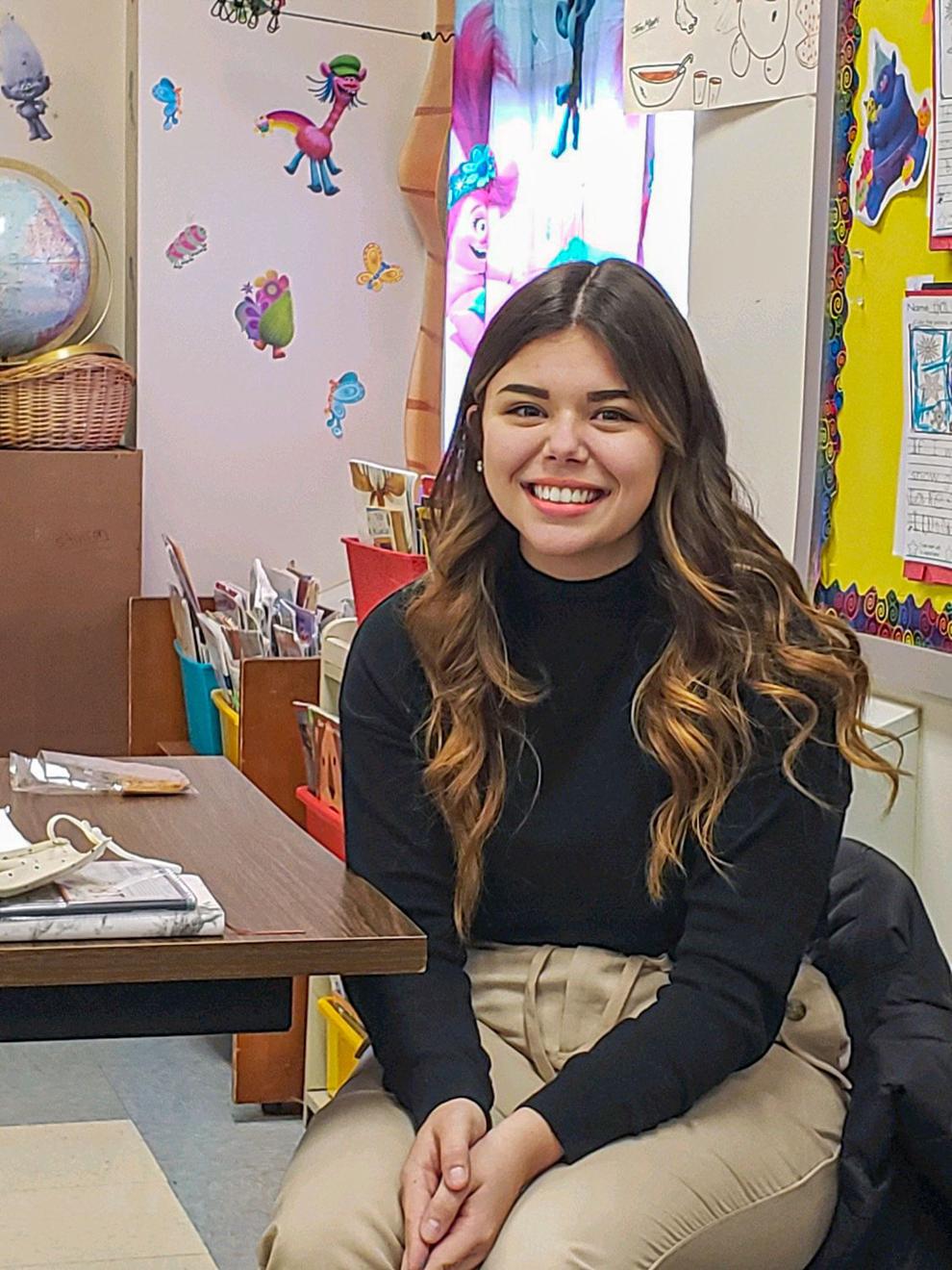 Illinois State University senior Mary Huffman's student-teaching experience this semester was already abnormal enough when she was given an unexpected lesson two weeks before she was set to take over her first-grade classroom at Atwood-Hammond Grade School.
Her cooperating teacher had to quarantine because of COVID-19, so she had to take over the class.
"It taught me I have to be very flexible when I'm a teacher, because anything can happen at any time," the Arthur native said.
Other teachers in the school made sure to check in on her, and at times they even visited her room during their prep times for what she called "crowd control."
The entire semester has been a lesson in flexibility for Huffman.
Throughout her time at Illinois State and studying abroad in Spain, she cultivated a list of group activities she planned on using when she graduated and became an elementary school teacher.
When it came time for her to begin student teaching, though, she couldn't use them because the students who decided to come to school in person were forced to stay 6 feet apart and only touch their own materials. While that's been difficult, she's been forced to learn new things.
"I didn't really consider using a lot of technology in my instruction before, but I was kind of forced to this semester. Just seeing all of those opportunities was really nice," Huffman said. "Also, when I was a student seeing how my professors handled it, it clued me in to how I would want to teach my students online or maybe how I didn't want to teach them online."
Huffman decided to return close to home for student teaching because she plans on moving back to the Arthur area, where she and her fiancé have already bought a home. The pandemic, though, made it difficult for her to stay connected to Illinois State and her former roommates who live in the Chicago suburbs.
Before the pandemic, she was taking time to join new student organizations and expand her circle. Being isolated, she learned another lesson.
"It made me realize that I should have gotten involved with more things earlier, so that has kind of shifted my mindset to make me realize that I need to be more involved and, I guess, just more social," Huffman said. "The pandemic has taught me the value of being more social."
Her college experience, of course, was marred by the pandemic. But Huffman is back home, where she wants to be, and her experiences over the last year have prepared her for the future.
"It was not a great situation with the pandemic, but looking back on it, it worked out OK," Huffman said. "I've definitely learned a lot. Just being at (Atwood-Hammond) has taught me a lot. So it's been really good. I don't really have any complaints about it."
---
SAMIRA KASSEM, Mahomet-Seymour grad, Illinois Wesleyan University senior
'I really couldn't believe I was there'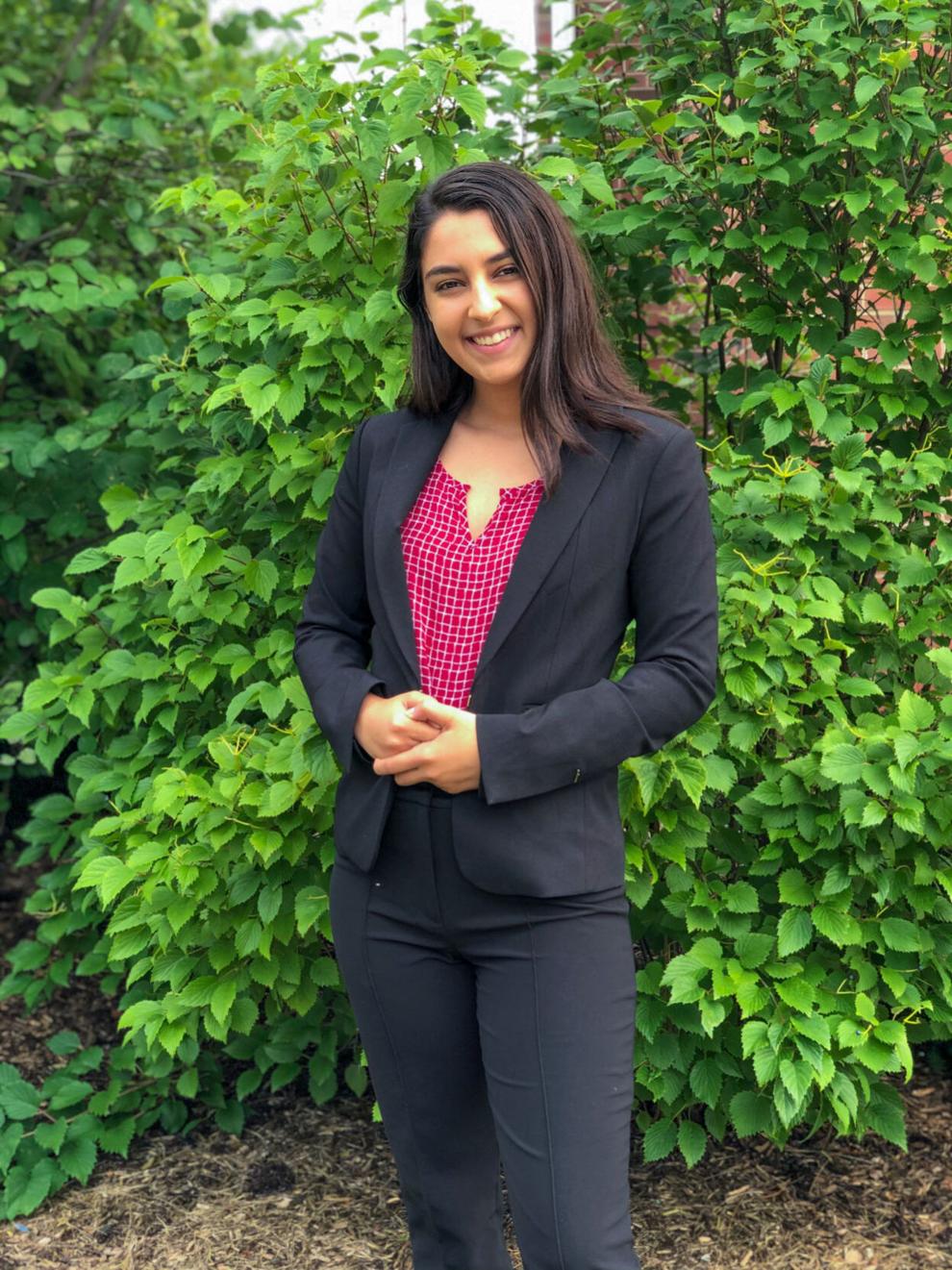 As she studied in a massive library last year at the University of Oxford in England, Samira Kassem marveled at the majesty of the surroundings.
The Mahomet-Seymour alum was studying under the Pembroke Visiting Student Program through Illinois Wesleyan, where she was a junior at the time.
"It's gorgeous," she said. "I really couldn't believe I was there. I applied for the program thinking that there was no way I was going to be accepted. I was accepted, and it was just a really different experience at first. I'm from a small town, I go to a small school. Not that there's not academic seriousness at those places, but it's on a whole other level at Oxford."
Throughout her junior year, Kassem forced herself to come to terms with the fact that she belonged at the prestigious university, where she was invited to study for her entire junior year.
Kassem was celebrating her 21st birthday and planning a spring-break trip to Ireland when all of a sudden, her European adventure ended because of COVID-19.
"It went from, 'Maybe we'll still be able to go to Ireland; there's not that many cases,' to all of a sudden, the president's saying, 'You need to come home now,'" she said. "It really was kind of a very quick turnover with realizing, 'You need to get a flight home now.'"
Kassem hopped on a flight home as quickly as she could after spending hours on hold trying to get a ticket.
At home, her Oxford studies weren't all that different. Her weekly assignments were essays built off of reading lists, and she'd meet with a professor one-on-one or with one other student.
The pre-law student spent her senior year as the editor-in-chief of Illinois Wesleyan's student newspaper, The Argus, where she was forced to adjust on the fly. While finishing her degree and working eight hours a day, three days a week as a legal assistant at a law firm, she found the time to redesign the paper's website.
Kassem plans on spending the next year working at the same law firm and studying for the LSAT, with plans on going to law school after that. She said she'll look back at her college experience positively, although she'll always remember it for its bizarre ending.
"When I look back on it, I'm like, 'Wow, that's crazy,'" she said. "My freshman and sophomore years feel like a whole different thing than the last two years. … I think that even though things haven't been ideal, there are good things that have happened in the past year. I do look back at the relationships that I met at Wesleyan and at Oxford. … I think that's what I'll look back on and try to appreciate it for the good things that happened.
"But obviously, I'm always going to look back on going to college during a pandemic. That's something that is unique that not a lot of people experience. I imagine talking to my grandkids someday saying, 'Listen, this is what we went through, and it was crazy.'"
---
GRACE WHITTINGTON, Champaign Centennial grad, Southern Illinois University senior
'Going outside is almost the only release that I have'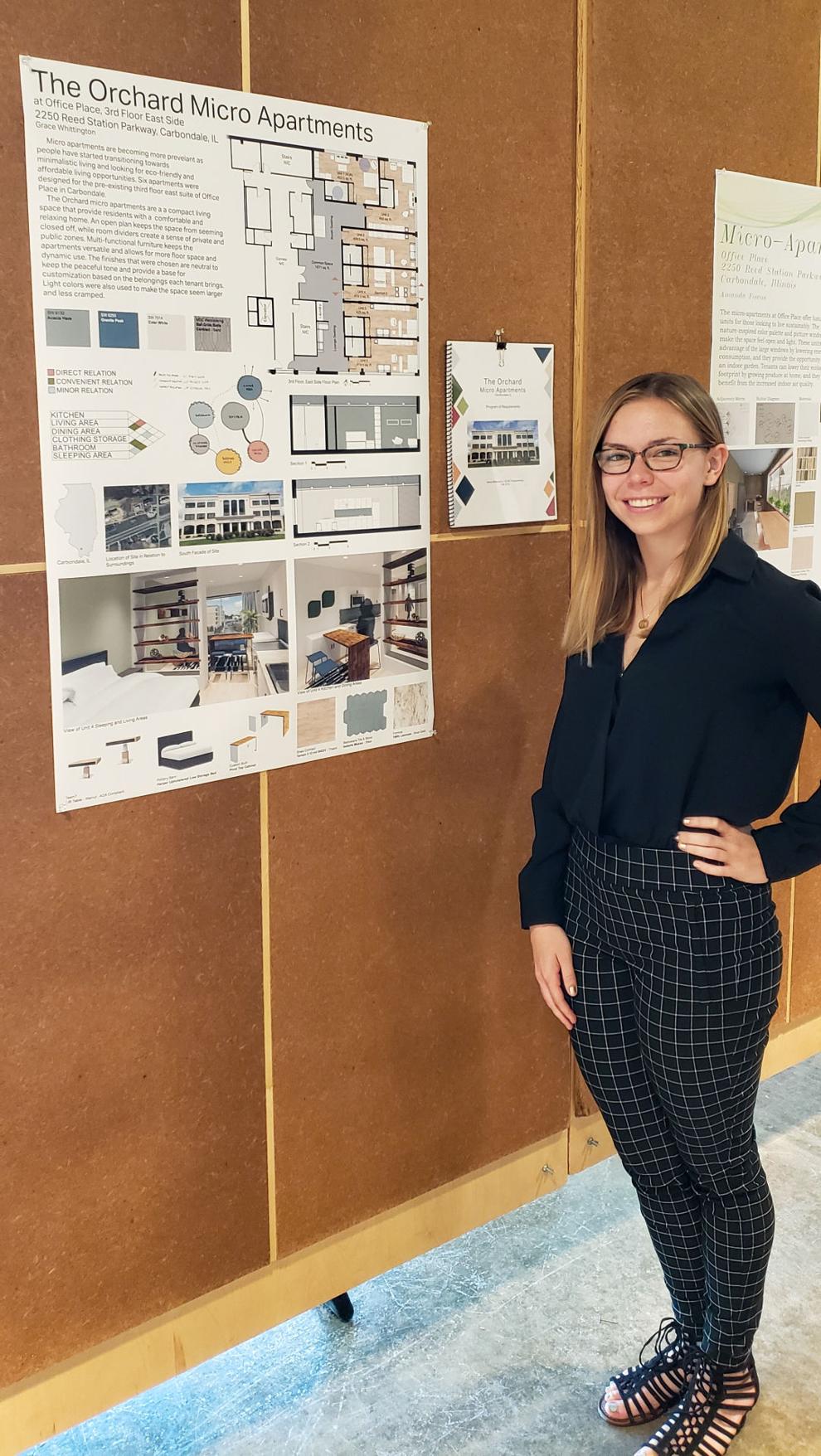 During a typical school year, Grace Whittington isn't able to get outdoors much.
The Southern Illinois University senior is usually cooped up in a design studio, working on various projects and attending classes. This year, though, getting outdoors has been absolutely necessary.
"I love getting to hike and go on runs and whatnot, and typically with all the stuff that's usually going on throughout the year and being in person, I don't give myself the time to go outside because I'm always doing something," she said.
"This year, going outside is almost the only release that I have. It's the only place that I can really go where I'm making sure I'm safe. It's given me more time to explore southern Illinois, which has been super cool, because the terrain down here is gorgeous."
Whittington's studies, though, focus on the inside of buildings.
The Centennial product will graduate this year with a degree in interior design and will head to Washington University in St. Louis this fall to begin a three-year master's program in interior architecture.
Despite going remote after spring break last year, Whittington has managed to stay productive. Last semester, she participated in the Steelcase NEXT 2020 Competition, which allowed students across the country to design an Atlanta office building. She based her design off the greenery of Piedmont Park, which is a few blocks from the building. She was awarded honorable mention, meaning her project finished in the top 10.
"My concept was, 'Walking through an urbanscape or a park,'" she said. "It was a fantastic experience, and it was super fun, getting to explore and design a space like that."
During the pandemic, Whittington has been able to continue learning and growing, even though she's been forced to do less hands- on modeling and more computer-based work.
Her time at Southern Illinois, of course, will close without a lot of the moments she imagined she'd experience, but over the last year, she's come to terms with that fact.
"I was a little upset at first," she said. "It's become so normal I think at this point that I'm not heartbroken that I'm missing my last football game or my fraternity isn't doing its spring formal. I'm just happy that I get to see people at all.
"At first, my mental health wasn't the best and I was very sad about missing my traditional senior year, but I think for everybody's sake, making the most of it is the best option."
---
CAPRICIA WHITTAKER, Champaign Central grad, Eastern Illinois University senior
'If I can get it, then I'm going to work for it'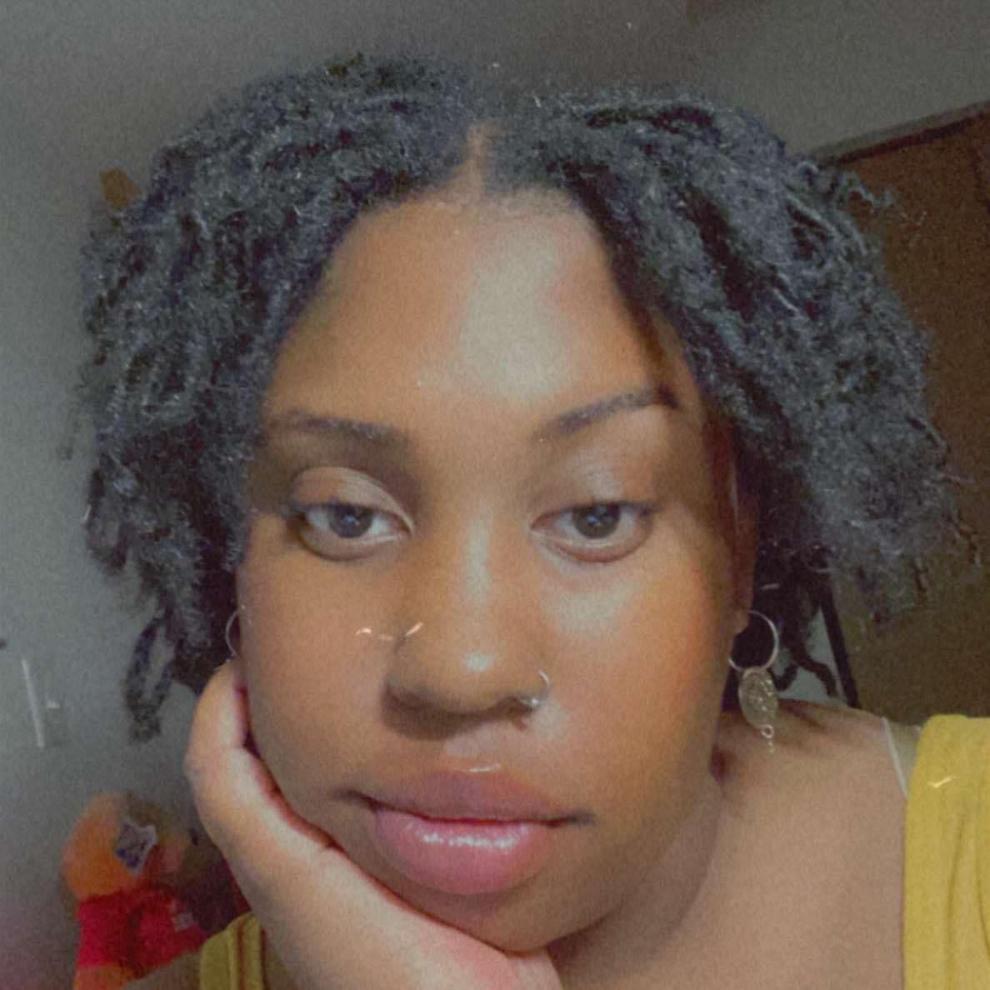 When Eastern Illinois University classes went completely virtual a year ago, Capricia Whittaker couldn't have been more prepared.
During her two years at EIU, the Champaign Central graduate has worked at a supportive-living facility during the day and taken online classes in the evenings.
"Nothing really changed for me until our spring break was taken away," Whittaker said.
This wasn't the college experience Whittaker originally planned. As a senior in high school, she thought she'd attend Ball State University in Indiana for four years, but she decided that, financially, that didn't make sense. Instead, she went to Parkland College for two years before transferring to earn her bachelor's degree in psychology.
"My mom and my family are always very helpful if there's anything I ever need, but in my mind, I'm very independent," Whittaker said. "If I can get it, then I'm going to work for it. I've always been the type ... 'If there's something I need, then I'm going to work for it.' And a lot of the times, I didn't even realize I was working so much.
"I didn't have to work as much as I did because my family was very supportive. My boyfriend is also very supportive. It was just something I did, and because I love my job, I just did it."
Whittaker has dealt with the difficulties of online school for two years. Having limited access to in-person meetings with professors, she said, isn't always easy. But Whittaker has managed. When more students went online, she actually benefited in certain ways.
"One thing that was really good that came out of the pandemic was that I was able to join the Honors Fraternity," she said. "And because everything was on Zoom, it made it really easy to go through the initiation process, so I was excited that everything was now virtual, because it allowed me to do more stuff, but it also made my schedule very compacted."
Whittaker plans on going into the field of psychology, possibly by continuing at EIU to earn her master's degree. Her drive to work late into the night comes partially from the fact that she's invested in her future career.
"I like helping people and I also want people to know that I'm a safe haven to come to if they want to talk about anything," Whittaker said. "I also feel like there needs to be more people that look like me within the field. So that's been my push to continue with psychology."
---
DAVID GABLE, Urbana grad, University of Illinois senior
'It's just this incredible experience'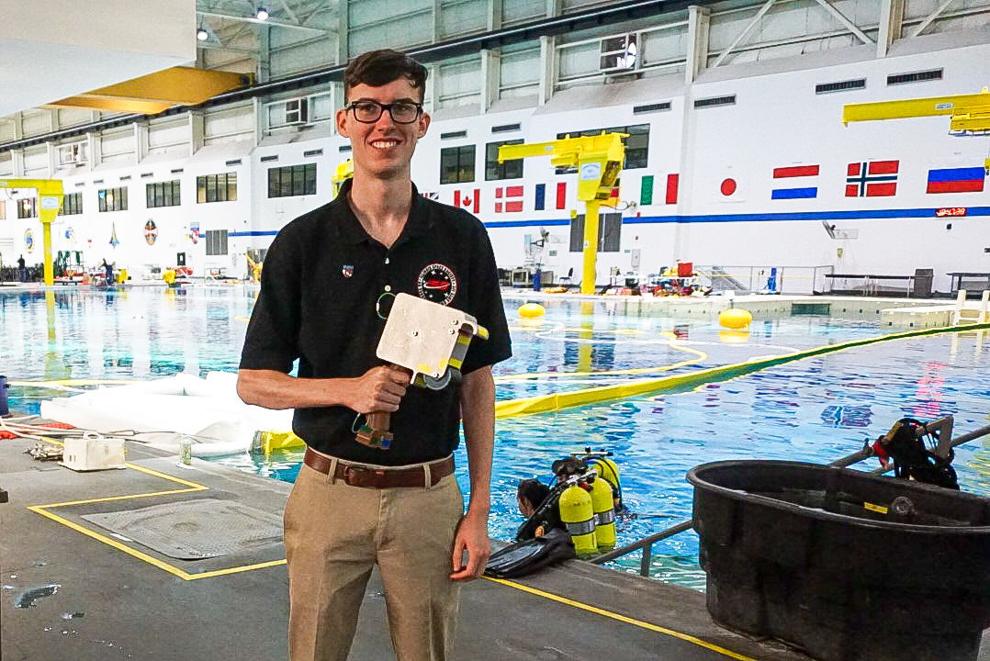 As a 4-year-old, David Gable would regularly turn on the TV and flip through the channels, hoping he'd land on one that was broadcasting a space shuttle launch.
Of course, he rarely found them, but his fascination with the spacecraft only grew.
"I think it really was the technological marvel of it all," the Urbana High School graduate said. "Space is so different from living on Earth. … It wasn't really until I was in high school that I realized, 'Hey, somebody has to design these things. They're not just handed to us.' And that was when I was like, 'This is something I can be a part of.' And it kind of snowballed from there."
When Gable enrolled at the University of Illinois four years ago, it was never a question that he would study aerospace engineering. And as he progressed through college, his goal of designing objects that would exit the earth's atmosphere became more and more attainable.
As a junior, he joined the Illinois Space Society, a registered student organization that participates each year in the NASA Micro-g NeXt competition, which challenges students to design a tool that "addresses an authentic, current space-exploration challenge," according to the contest's website. Participating groups pick one of several options provided by NASA.
Each year, NASA picks an undetermined number of teams to travel to its headquarters in Houston for a week to test their device in its Neutral Buoyancy Lab, a pool that allows astronauts to train and engineers to test equipment in a suit to experience near-weightlessness.
Last year, the Illinois Space Society built a tool that he compared to a tape gun, designed to identify and soften the sharp edges of the microscopic craters on the outside of the International Space Station created by flying debris.
Their group was selected to go to Houston. When he first walked into the Neutral Buoyancy Lab, Gable stood in awe in front of the giant pool.
"I don't know what else to say other than it's a really cool place to be," he said. "The Neutral Buoyancy Lab is just a massive pool with a 1-to-1 model of the International Space Station submerged in the water so they can practice their spacewalk operations. The first time you walk in the room, you get hit by this wave of humidity, and you're 400 feet away from this pool. It's just this incredible experience."
This year, Gable led the Illinois Space Society team as it designed what he jokingly describes as a "Lunar Pooper Scooper," a device designed to pick up moon rocks. The project was selected by NASA, but because of COVID-19, there was no trip to Houston. Instead, they participated online in a weeklong event. While he was disappointed not to make the trip to Houston, Gable said the online version had its advantages.
"It was really great, because everyone on the team got to be a part of the safety presentation and the final testing and the diver debriefs," Gable said. "We didn't get to go and see the shuttle simulators and the mock-up facilities of all of the incredible stuff that NASA's built over the last 60 years. But it was really rewarding for everyone on our team to be a part of the testing."
While he looked on that experience positively, COVID-19 has morphed his college experience. It's taken away time with friends and the shared experience of late nights at the library with classmates.
The pandemic, though, has reinforced how much he enjoys going to college in his hometown, something he wasn't sure he'd like when he chose to attend the UI, because his family is always only a few miles away. It has also magnified the value of finding a field of study that constantly fascinates him.
"I've been fortunate enough to be studying something that I love," said Gable, who will start his master's degree at the UI this fall. "With the pandemic specifically, the thing that's really helped me get through it all is waking up each day and doing something that I love and seeing the end goal."