Sunday Special: Impact of coronavirus on local sports community (March 29, 2020)
The wait is ongoing for area teams. Area players. Area coaches. Area parents. When will sports resume as the world deals with the COVID-19 pandemic? Good question. Until then, sports editor Matt Daniels spent the week telling the stories of those impacted by the pandemic in a variety of ways.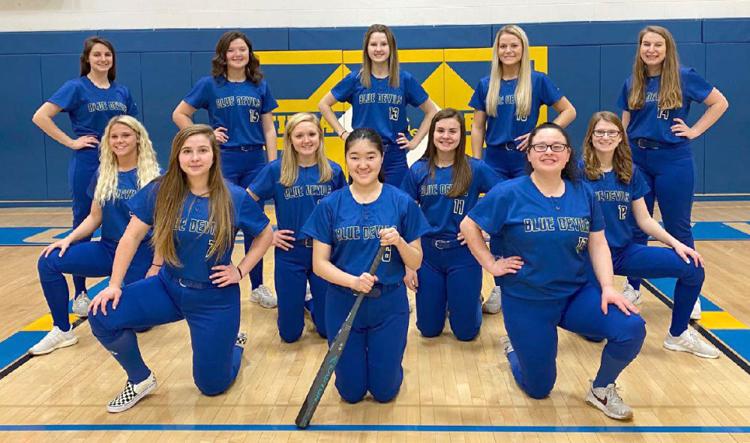 THE COACH OF A STATE TITLE CONTENDER
'We're still preparing to play'
Jeana Block has become well-versed in Snapchat the last two weeks."We're working hard to keep our families all together — and using social distancing, of course — but we have some Snapchat groups," the Villa Grove softball coach said of the popular social media application. "We always start our practices with a question of the day, so we've assigned a girl a certain day. Every day, we wake up in the morning, and we have a question we all have to answer. Throughout the day there's comments back and forth just trying to keep the girls engaged. They send me messages and videos of them playing catch in their yard with siblings or parents. We're just keeping our team together and hoping that we get to play sometime."
This is not how Block or the rest of her talented Villa Grove softball team envisioned March going, with the Blue Devils yet to play a game because of the coronavirus pandemic postponing the start of spring sports across the state.
One of the area's top teams last season, the Blue Devils won a Class 1A sectional title — the first in school history — and advanced to the Elite Eight. With only one senior gone from last year's team that finished 24-13 and a boatload of key returnees, led by two Parkland signees in senior shortstop Reagan Cheely and senior catcher Maris Eversole, Villa Grove embraced the lofty expectations entering the season.
Especially because Block has helped coach this particular group since they were in elementary school.
"We have five seniors this year," said Block, who boasts pitcher Jordyn Ray, Ragin Baker and Molly Mixell along with Cheely and Eversole in that category. "When this group of seniors was 8 years old, a couple of the other coaches and myself started a travel ball program. We coached them through and we always said, 'Wait until their seniors. Wait until their seniors.'"
That time is here. Yet all they can account for this season is a few weeks worth of practices in late February and early March. The Blue Devils were supposed to leave Thursday for its third straight trip to Murfreesboro, Tenn., for a spring break trip, but instead, were all at their separate homes in the Douglas County community.
"The weather has helped us a little bit because with our schedule, we probably would have played one game by now and we would have been rained out in the other ones," Block said. "As it is right now, our first game could potentially be April 13 against Arcola. That's part of how they're coping is we just keep looking at certain dates. I want them to stay active because if they come and say, 'We can play,' I want them to be ready. We're still preparing to play at some point."
The close bond the players on the Villa Grove team is a benefit in these uncertain times.
"For a long time, the travel ball team consisted just of girls from Villa Grove. We did that by design," Block said. "We took lumps along the way, but they trust each other. I know when they're feeling frustrated, they talk to one another. They're all in it together and they're all hoping to get to play."
The alternative is one Block hopes doesn't pan out. She'd much rather spend her spring filling out lineup cards and getting ready for another possible postseason run. One that might end up all the way at the EastSide Centre in East Peoria, the site of the state tournament.
"If we don't get to play this year, we'll be heart-broken," Block said. "But to have that season last year with that group of kids like we did helps a lot. They achieved a lot, and this is a group that will be remembered."
---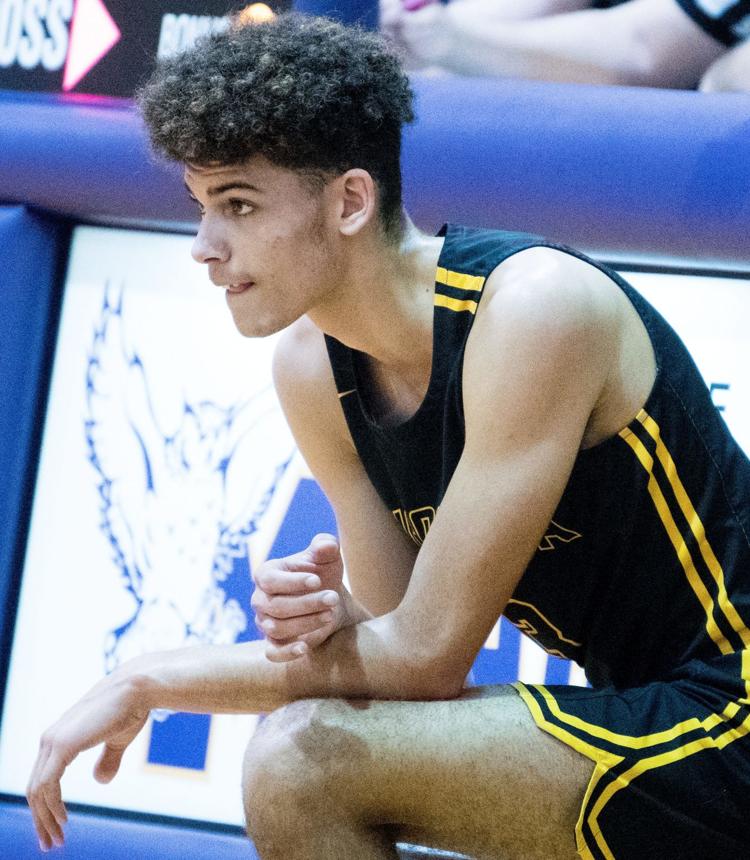 THE DIVISION I RECRUIT 
'I was looking forward to this AAU season'
This spring was supposed to feature Jalen Quinn showcasing his basketball talents to college coaches while playing with the Illinois Wolves during various AAU events.Illinois, Purdue, Missouri, Virginia Tech, Indiana State, Illinois State, Southern Illinois and Eastern Illinois have all shown recruiting interest in the talented Tuscola sophomore, who averaged 21 points, 7.5 rebounds, 4.0 assists and 3.0 steals for the Warriors this past winter.
Yet all those plans are on hold because of the coronavirus pandemic. But Quinn has spent most of March still getting his basketball fix in when he can.
"There's a friend who has a gym in Tuscola who lets me use it," Quinn said. "For a workout, it usually just consists of different types of jump shots and finishes at the rim so it feels easy when it comes to a game. I'm just trying to keep that repetition through the workout."
The NCAA has suspended on-campus and off-campus recruiting through at least April 15, and Quinn said he was disappointed when he first heard about spring AAU tournaments getting canceled.
"I was looking forward to this AAU season," Quinn said, "but I don't know if I'll be able to play, so it was tough hearing that."
When he can't get in a gym, Quinn has taken to going through in-home workouts to keep his 6-foot-2, 170-pound frame in basketball-playing shape.
"I'm trying to keep working out every day because that's about the only thing I can do to try to improve my game with this lockdown," Quinn said, "and hopefully when it's all done, I will come back better than what I was."
For now, Quinn isn't trying to worry about his future too much — he still has two seasons left in his high school career that has already seen him top 1,000 career points. Instead, he's spending some time reflecting back on the superb 26-4 season that Tuscola put together from early December through late February.
"We had an amazing season," Quinn said. "It was a fun group to play with, and it was a really great year overall."
---
THE SOCIAL MEDIA PRESENCE
'It brightens my day'
Jane Stillman couldn't sleep last Sunday night. And the Champaign Central athletic director isn't sure if the restless feeling she had produced an idea that helped get her through this past week.But, either way, the excursion of sharing photos of Central's senior athletes in spring sports on the Central athletic department's Twitter account (@maroonathletics) gave her a much-needed lift with the coronavirus pandemic putting a temporary stop to sports throughout the world.
By Friday evening, Stillman had shared photos of 18 Central senior athletes, generating hundreds of retweets and likes. Along with a feel-good vibe for the only female athletic director at a Champaign County high school.
"Because everything has been shut down, I just feel really bad for our seniors," Stillman said. "Typically what we see in the media at this time is they are usually highlighting the senior kids, but none of these kids get to do that right now. I haven't been sleeping very well because I've been thinking about our kids a lot and about what they're missing out on."
On Monday morning, Stillman reached out via email to every senior athlete at Central to see if they would share an individual photo of them with their respective sport. The feedback from the senior Maroons?
"My phone constantly seems to be dinging with notifications and emails," Stillman said. "I did it on purpose that I wanted individual photos to just spotlight the kids."
When Central's six spring sports — baseball, softball, girls' soccer, boys' track and field, girls' track and field and boys' tennis — will resume action is unclear at the moment. For now, Stillman is trying to do her part in trying to give the seniors a lasting memory.
"It's been fun to do," Stillman said, "because it brightens my day every time I get a new photo."
---
THE SPORTS EDITOR
'There are always stories that can be done'
Chad Dare is usually out traveling around the area at this time of the year. Covering high school sports. Writing stories. Producing a sports section."Personally, I cover about 150-200 events in a year and our paper covers 300," said Dare, the sports editor of the Danville Commercial-News since 2003. "Each week, I print out a schedule and go through it, choosing the best games each day."
Dare, however, hasn't had those opportunities the last two weeks because the coronavirus pandemic has put a hold on high school sports in the area and forced the cancellation of a March staple in Danville, the NJCAA Division II men's basketball national tournament.
Dare's last assignment happened on March 10, where he covered the end of Bismarck-Henning/Rossville-Alvin's superb boys' basketball season with Springfield Sacred Heart-Griffin outlasting the Blue Devils 59-56 in a Class 2A super-sectional game in Springfield.
Since then, he's plugging away on stories, albeit stories he never thought he'd write when the month started.
"There are always stories that can be done," Dare said, "but finding the appropriate photos to go with the stories is another situation. It takes time to go through our photo files."
The Moline High School graduate, who spent his college years at Black Hawk College in Galva and at Western Illinois University in Macomb, has become a permanent fixture on the local sports scene in the past two decades.
A big baseball fan, Dare was sad to see Major League Baseball's scheduled opening day come and go this past Thursday with no games. Needless to say, Dare is eager for sports to resume.
"I think I'm going to go crazy without some type of live sports," Dare said. "I was hopeful that it was just going to be a temporary situation, but it also made me think about 9/11. It's kind of scary thinking about all of these things that are so normal in our everyday life stopping all at once. It's like the world stopped spinning."
---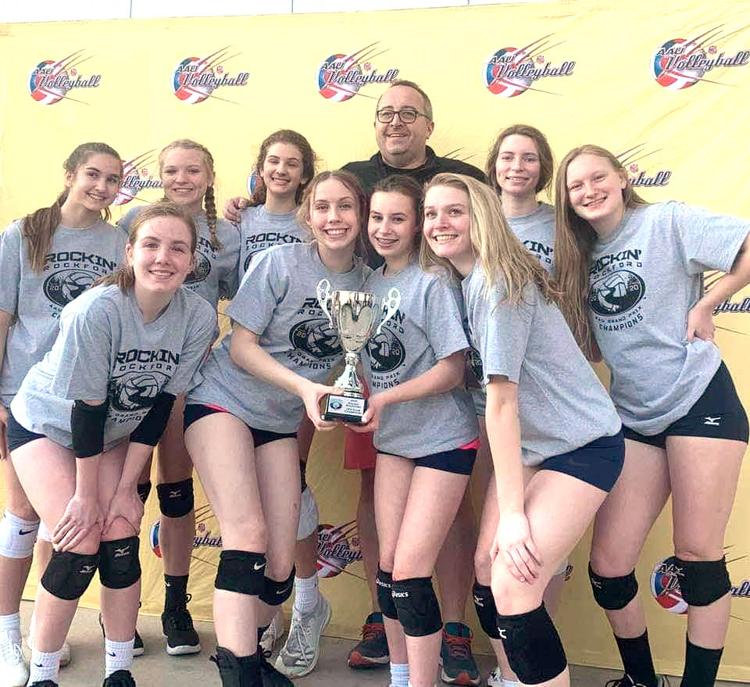 THE CLUB VOLLEYBALL COACH
'I've never known a different schedule'
Cliff Hastings was supposed to spend last weekend in Indianapolis.Then, he had plans to be in Louisville, Ky., at the start of April.
Both trips for the sole purpose of club volleyball tournaments, a role Hastings oversees as director of the Champaign-Urbana based Prime Time Volleyball Club.
The tournaments in Indiana and Kentucky were for Prime Time's high school teams, tournaments that never ultimately materialized because of the coronavirus pandemic.
"They would have had the week off for spring break, and we'd be getting back to practices," said Hastings, who also doubles as Parkland volleyball's coach and has compiled a 545-51 record, including two national championships, in 11 seasons coaching the Cobras. "The junior high and youth teams would have gotten their season underway in preparation for our first tournaments at the start of April. This would have been all the fun stuff."
Now, the organization that is comprised of roughly 300 athletes and 45 coaches to form 30 teams, is sifting through the "not-so-fun," parts of running a club program, according to Hastings.
"We're running through financials, talking about contingency plans and redoing schedules in hopes that we're actually able to participate in some part of the season before June," Hastings said. "Like a lot of small businesses, we're going to have a major deficit financially this year if we're not able to continue. So we'll likely need to figure out how to raise some capital and then pay back families a major portion of their payments for the season that hasn't happened. While these tournament hosts will do their best, there's a big impact on everyone, so it's unknown how much we'll be able to recoup in tournament entry fees and other items. Of course with no season, or a limited season, then there's a bunch of coaches who can't get paid as well."
Despite all the adversity and uncertainty, Hastings is finding a silver lining. The 15-hour days he usually has in the spring — filled with his full-time job as the director of sales and strategic initiatives at Wolfram Research to his time coaching both with Prime Time and Parkland — aren't happening at the moment.
"I would be lying if I said I didn't appreciate the break," Hastings said. "I've never known a different schedule to what I do now, so to me, that's normal life. But now that I'm home each evening to play and spend quality time with my family and spend time teaching our daughters all kinds of things that I missed previously, I honestly don't know how badly I want to return to the life as it was before. I think if this goes on for much longer, this might be my new normal, so when the world as a whole gets back to normal, I look forward to having the new insight to try and define and carve out a new normal for myself, our family and for Prime Time and Parkland volleyball as well."
---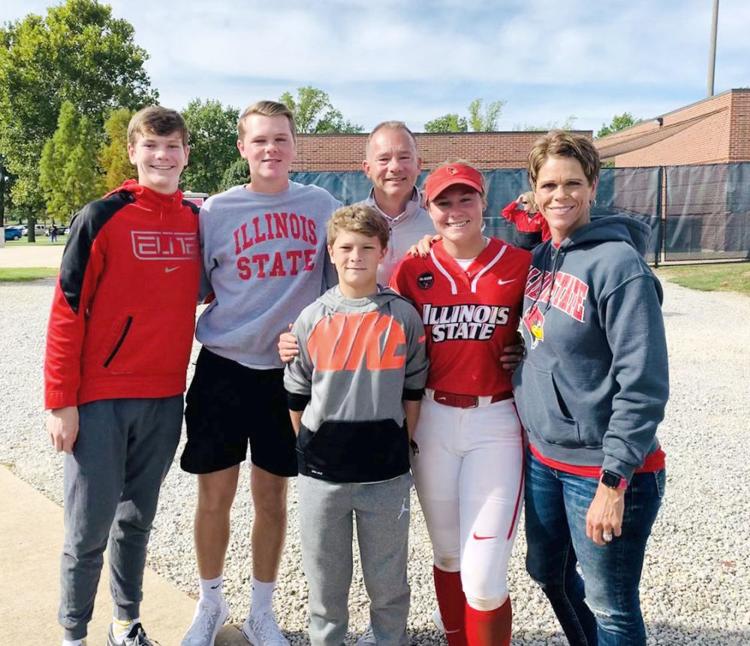 THE SPORTS PARENTS
'They all said no to the boat and yes to sports'
Communication is key in the Coursey household. Especially from a scheduling standpoint in the spring.
St. Joseph residents Tom and Traci Coursey have four children, all active in softball and baseball. Daughter Andrea, 20, is a junior third baseman on the Illinois State softball team.
Drew, 18, is a senior second baseman on the St. Joseph-Ogden High School baseball team. Cale, 15, is a freshman pitcher/infielder at SJ-O and is also part of the Decatur Commodores travel baseball team. Jude, 13, is in seventh grade at St. Joseph Middle School, where he plays shortstop and pitches along with playing travel baseball for the Champaign Dream.
"I'm not sure I can adequately describe how much sports mean to our family," Traci said. "This is what we do."
Good point, too, considering Tom and Traci have watched their children play sports on a consistent basis for the last decade. All while the couple manages full-time jobs.
"One year, we were on our way home from bouncing around the U.S. for 17 straight days for multiple tournaments, and we asked the kids if this is really how they wanted to spend their time," Traci said. "We told them if they gave up travel ball, we could use that money to buy a boat and go to a lake on the weekends. They all said no to the boat and yes to sports."
That means trips to Tempe, Ariz., and Baton Rouge, La., the last three seasons to support Andrea in the stands during tournaments for the ISU softball team.
And juggling schedules to make sure at least Tom or Traci is in the stands at one of their children's games, even when conflicts arise.
"Once baseball begins, there are usually multiple games during the week and on the weekend," Tom said. "Usually Traci and I are week-to-week on who goes where and covers whose games. When Andrea begins conference play, it is every weekend either in Normal or on the road in the Midwest. Needless to say, we spend a great deal of our spring at a ball field. In the end, we try our best to make it as fair and equal as possible, but it is difficult."
The difficulty now resides in the fact no softball or baseball games involving a Coursey family member are taking place.
The coronavirus pandemic canceled Andrea's softball season at Illinois State less than two weeks ago, while Drew and his SJ-O teammates are still waiting to see if they'll get a chance to play this spring.
With all four children under one roof again, Traci has devised daily tasks, like research projects, 30 minutes or more of reading a book of their choice, working out in the house, cleaning the house and other activities. The family has even had a three-round ping-pong tournament already, too.
"Traci is running a mini-boot camp at our house," Tom said. "We challenged our family in the beginning of the postponements to try and find the silver lining in our current circumstances. We remain thankful for the opportunities we still have and for good health and safety for our friends and family."
That doesn't mean, though, that the Courseys can't wait to get back out on a ball field again. Or just even to watch a game on TV.
"It is crazy how accustomed we get to sports when that is literally your whole life most of the year," Tom said. "We are either in the gym, at a ball field or watching sports on television most of the time. It is even difficult not being able to attend baseball or softball games at the University of Illinois. So, we adjust and bide our time until our lives will return to normal. I already believe that we will all have a better appreciation for the activities that we participate in and probably have taken for granted in the past."
Traci echoes that sentiment.
"Like most parents, I can't even begin to explain how much we love our family and how proud we are of our children," Traci said. "I am proud of their accomplishments in sports, but I am also proud of how they have handled this unsettling time in the world.
"We've been forced to slow down, but we've been blessed with time to step back and appreciate the little things in life that we too often take for granted. I hope we don't lose sight of this when things do go back to normal."
---
THE HIGH SCHOOL ATHLETIC DIRECTOR
'These are things I still need to do'
Steve Waller went to work Thursday and Friday inside Urbana High School. Except with no students around. Or fellow staff members nearby. The Urbana athletic director, a position he's held since 2015, was one of two administrators tasked during those two days to work from the high school. When Gov. J.B. Pritzker announced on March 17 that schools in Illinois would close until March 30 — later extended to April 7 — because of the coronavirus pandemic, the Illinois State Board of Education recommended each school have one administrator on-site during regular school hours in case a student needs a safe place to go.
So, Waller did what he would have done during any regular school day with a building full of students, teachers and staff.
"I worked on schedules through next year and worked ahead on what items we'll need to do as we start up again," Waller said. "I think it's just ingrained in you as far as these are things I still need to do in preparation for us to come back. These are still things that still need to be done for next year to stay ahead because if you don't, then things get hectic and you're scrambling."
The closure of schools meant no Gene Armer Indoor Invitational, in its 42nd year, for the Tigers to host. The ninth annual girls' soccer tournament that Urbana hosts was set to take place April 3-4, but won't happen that weekend. Plus, Urbana uses its track and field facility to host several large-scale invitationals each spring, including The News-Gazette's Honor Roll Meet.
All of those are up in the air at the moment if they'll even happen, along with the rest of the spring sports calendar.
Which could affect athletes like Urbana senior DiamonAsia Taylor, the girls' track and field standout who has won three straight Class 2A state titles in the high jump and could vie for a fourth if the state meet happens.
"She's going to go down as one of the most decorated athletes in Urbana history," Waller said, "and she's worked her whole life for this moment."
Waller actually witnessed one of the last high school sporting events in the state earlier this month before the rush of cancellations hit. The Urbana boys' basketball team lost 46-44 to Springfield Lanphier on March 10 during a 3A sectional semifinal game. Two days later, the Illinois High School Association canceled the remainder of the state tournament.
"I really felt bad for the kids that night," Waller said. "We had a little bit of an off night, especially shooting the ball, but they fought the entire game and never gave up. In reality, it wouldn't have mattered if we would have won or lost, other than finishing the season on a winning note. I don't know if it would have been worse for the kids if they would have won and two days later, we would have told them they can't play. Probably if they could have scripted it, they would have liked to win and play for a sectional championship, but at some point, I think everyone is starting to realize the magnitude of this situation and just the unique nature that everyone is in. This takes precedence over sports."
---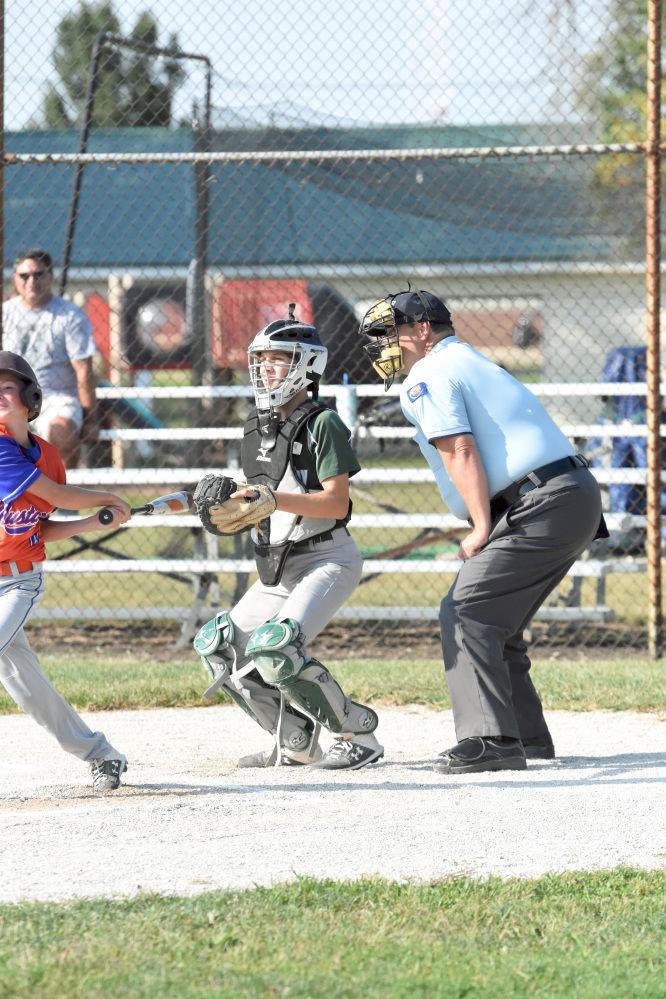 THE UMPIRE
'I definitely miss it'
Even amid the typical chilly and wet weather that hits east central Illinois in late March, Matt Mayer was looking forward to this point on the calendar.Because that meant high school baseball games would start taking place again and Mayer would find himself on a local baseball diamond again, giving back to the game by working as an umpire.
It's a role the 1991 Rantoul Township High School graduate has filled every spring since 1999. Until now with the coronavirus pandemic putting a halt to high school sports for the time being.
"I miss it a lot," Mayer said. "It's just weird in general for everybody, of course. The weather on Wednesday was so beautiful and you're thinking, 'Man, I'd like to umpire a ballgame.' I definitely miss it."
Mayer's start in umpiring began in an uncomplicated manner. Long-time local umpire Hans Flessner visited Ott's, the well-known restaurant in Rantoul that Mayer and his family used to own, one day in 1998 and started talking with Mayer.
"I was 25 at the time," Mayer said. "He told me I should go into umpiring and said he could break me in during the summer leagues."
From there, a passion was born. One Mayer still holds dear to this day, working roughly 110 baseball games each year, with 35 or so coming in the form of high school varsity games around the area in the spring, about 50 or 60 local youth games in the summer and around 20 junior high games in the fall.
"I like just being involved in sports," Mayer said. "I've coached and done different things in the past, but umpiring keeps you involved. The one thing I do like about it, too, is you can make your own schedule. When you're a coach, you're a prisoner, to an extent, of the game schedule and the practice schedule."
Mayer understands why he can't be on a baseball diamond yet, calling balls or strikes and making determinations on close plays around the basepaths. After his family sold Ott's in 2016, Mayer has worked as a customer service officer for the Bank of Rantoul. Yet he empathizes with local umpires who rely on the money from a part-time job like umpiring local baseball games can provide. Especially in this uncertain time.
"From a financial standpoint, I'm able to get by, but I know some, just like any other part-time job, they depend on that income," Mayer said. "Sometimes, this whole thing doesn't even felt like it's real. It's like a whole different world."
---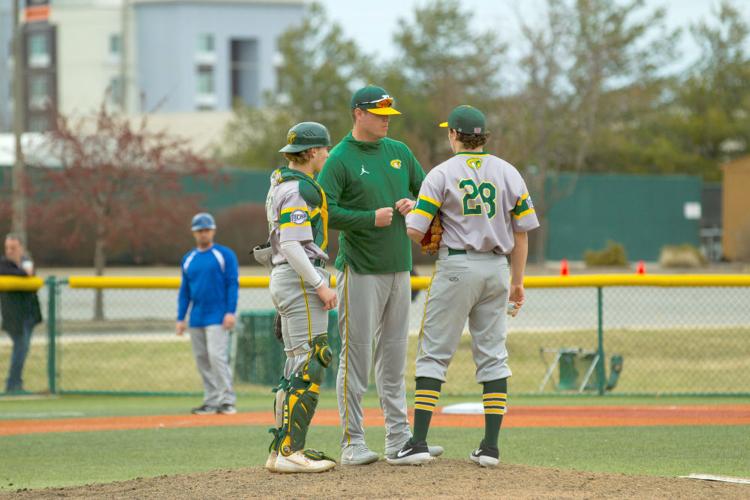 THE JUNIOR COLLEGE COACH
'Their careers are not over'
Jon Goebel has spent the last two weeks reading more, listening to podcasts, volunteering and even picking up some shifts to help out at Wal-Mart in Champaign."I'm stocking shelves and receiving from trucks," Goebel said. "I have a lot of free time and figured they could use the help."
All aspects of his life the second-year Parkland baseball coach didn't envision playing out this spring.
Instead of preparing to play Lewis & Clark this weekend in a pair of doubleheaders, Goebel has another message for his players: focus on academics.
"I told them this should be the best academic semester of your college career," Goebel said, "considering you have minimal distractions without baseball."
Parkland's baseball season, along with every other junior-college spring sports program in the country, came to a halt on March 16 when the NJCAA canceled the spring sports season and the remaining winter sports championships because of the coronavirus pandemic.
"It was tough, but it was different from a lot of the D-I cancellations," Goebel said. "Those seemed to kind of come early and out of nowhere. We were in a suspension mode, but could see the writing on the wall. We were remaining hopeful, but we kind of knew what was coming."
Parkland, which has won two NJCAA Division II national titles in its history (2002 and 2009) and has reached the NJCAA D-II World Series nine times (most recently in 2018), had compiled an 8-5 record through the first month of the season.
The Cobras are in a different situation, too, than any NCAA school since the NJCAA decided it will give spring sport athletes another season of eligibility.
"Our roster will be a little larger than usual next year, but I like that competition it will create," Goebel said. "We have already contacted every 2020 commit and explained the situation and laid out how the roster might look a little different than when they originally committed. It is important to make sure they do not feel they were lied to."
Transparent is how Goebel wants to operate his program with his current players, many who he'll coach next season.
"I did not have to look any seniors in the face and tell them I don't know if they will get a chance to play again," Goebel said. "All my guys will continue to play either at Parkland or at another school. Their careers are not over."
Just like Goebel's coaching career at Parkland. Even if he adds some income this spring from his job at Wal-Mart.
"Parkland is still paying their employees," Goebel said. "so it's not like I'm being forced. I just figured, 'Why not?' Parkland has been great to all their employees through this."