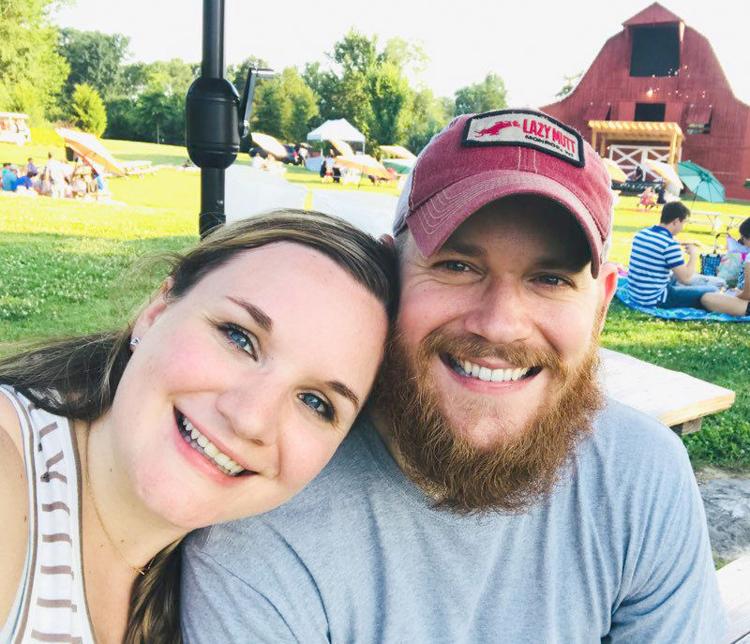 URBANA — After seven years of dating, when Aaron Elzy proposed marriage to Jaime Windish last May, the couple let no grass grow under their feet.
Still aglow from their engagement vacation to Hawaii, the Urbana couple booked Pear Tree Estate in Champaign as a wedding venue. By June, Windish had her gown bought and plans well underway for 175 relatives and friends to join them today.
See where this story is going?
"It was March 16. I was at work and I got a call from the wedding venue and I just knew," Windish said.
An emergency-room nurse at Carle Foundation Hospital, the 32-year-old saw the number on her Apple Watch and let the call go to voicemail.
The first return call to Pear Tree revealed that the wedding could happen with fewer than 45 guests.
Then, amid the swirl of rapidly changing guidelines, that number shrunk to five.
"I'm not a crier, but I cried that day, and the day of my bachelorette party," Windish confessed.
Facing reality squarely, she and Elzy rebooked Pear Tree for April 10, 2021, then began work on alternative plans to start the rest of their life together.
"We were going to have our parents be here and get married at a park or in our backyard," she said.
With each passing day in the emergency room, Windish realized she had no business being in the company of anyone but her fiance outside of work.
"I told our families, 'I am working every single day. Even though I'm not sick, I don't want to get you sick,'" she said.
In an attempt to control the seemingly uncontrollable, she and Elzy decided to get married anyway. Today.
"We can't let fear control our lives. We have to continue on," she said. "We want to show there is positive during this time of unknown."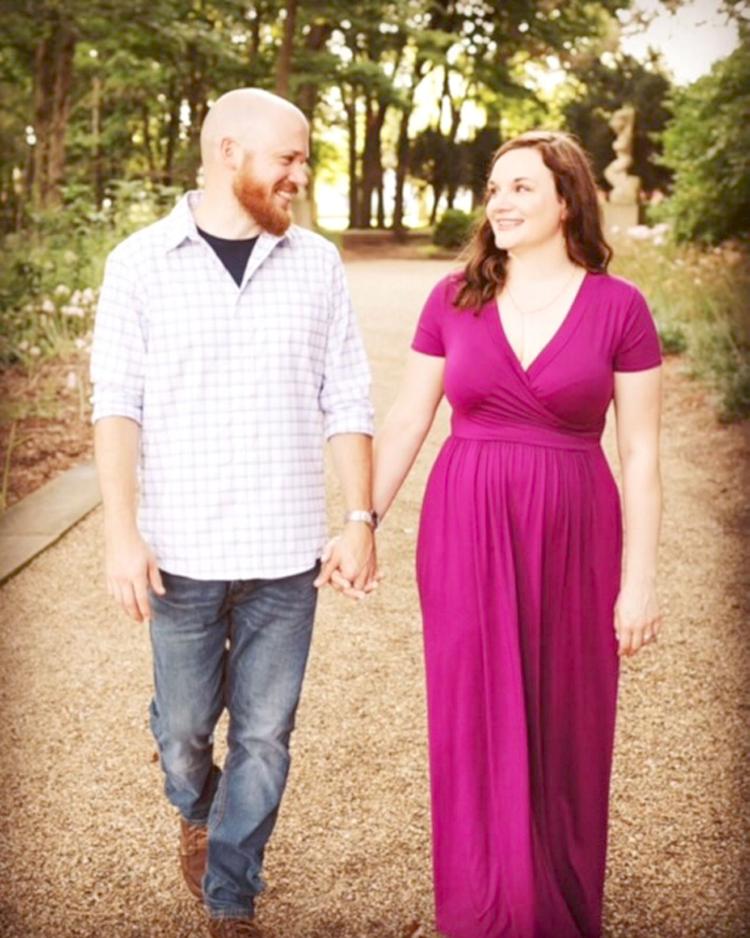 Originally from Tinley Park, Windish was visiting a friend eight years ago at Eastern Illinois University when she met Elzy, who is from Mattoon.
"He was someone who made me smile, knows how to make me laugh, and is my best friend," she said of her groom.
Elzy, 34, is an information technology specialist currently pursuing a master's degree in cybersecurity through EIU.
They had a long-distance romance the first two years they knew each other, then Windish agreed to move south six years ago and found work at Carle.
They are both from large families. She has six siblings and he has five.
They had a big ceremony and party planned for all that family and their friends: five bridesmaids, five groomsmen, a ring bearer and a flower girl; cocktails; a scrumptious sit-down dinner of chicken, mushroom ravioli and cooked carrots; cake; and dancing.
Their out-of-town guests were booked at the I Hotel near State Farm Center, where they were to be shuttled to the wedding venue.
Today, the I Hotel lobby will host their wedding ceremony.
And many of the players for the big event are still players in the micro-event.
Hank Sanford, pastor at CU Church, which meets on Sundays at the hotel, will marry the couple. They met him through one of Windish's co-workers.
Coincidentally, Sanford's sister, Susan Estergard, is the event coordinator at I Hotel, and is making the lobby look pretty and supplying cupcakes and beverages.
"Normally, this would be a really busy Easter weekend for me," Sanford said. But with only an online Easter Sunday service, he was good to go for Saturday.
"I know this is a special day for them. As it got closer, we realized, 'Hey, if we just need to go to a patio, I can stand 10 feet away,'" he said.
The Bloomington florist they hired, Pollen and Pastry, donated a bouquet of flowers and a small but elegant cake. They won't be freezing any of it for their first anniversary.
"Oh no, we are going to eat this," she said.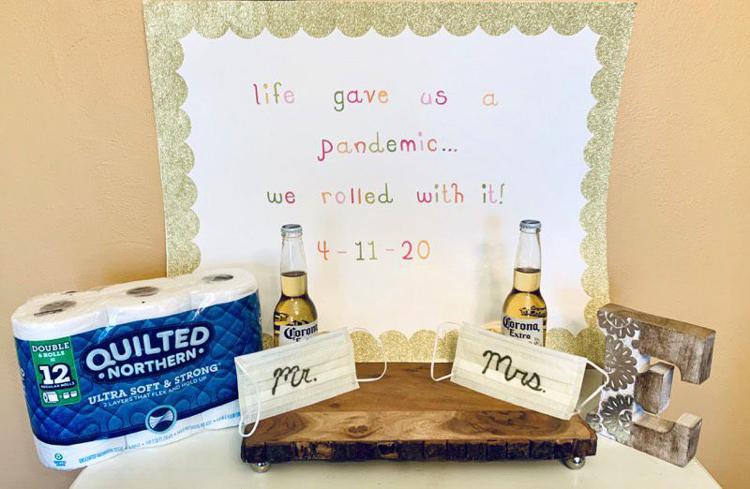 They've booked a suite at the hotel for their first night as husband and wife. When she asked if Grubhub could deliver dinner, since the attached Houlihan's restaurant is closed, the I Hotel staff said "order whatever you want, and we will pick it up."
"They have been so great," said an appreciative Windish of the hotel, which is donating the space and staff for their special ceremony.
Besides the couple and the minister, a paramedic friend of Windish who does videography on the side will record the day for them and their families. Acting on a suggestion from Elzy's grandmother, they'll stream the ceremony on Facebook Live, which didn't exactly thrill Elzy.
"He's a very shy person. I told him about Facebook Live and he said 'WHAT?' He was nervous about that," Windish said with a laugh.
A self-described creative person, Windish said she and Elzy will have plenty of fun photos for posterity.
"I bought Corona beer for us to cheer. I made a toilet-paper veil. I have 'Mr.' and 'Mrs.' masks," she said. "I made a sign that says, 'Life gave us a pandemic ... we rolled with it!'
"We are going to make the best of it, put a smile on our faces and other people's faces."
The couple is exceptionally grateful to the I Hotel and other vendors who have been so accommodating in that quest.
"It really shows that love comes out and conquers all. It makes me happy to see the good in this world," Windish said.