Drop your questions into Tom's Mailbag by clicking here
The mailbag has questions about coronavirus: personal protective equipment donations from Parkland College, the taste of tap water, open and shut golf courses, a shortage of flour, the shuttered CoreLife Eatery, identifying COVID-19 patients, and a suggested toilet paper giveaway.
But wait, there's more. There also are questions about the I-57/I-74 interchange project, a very creative piece of art in downtown Urbana, wildlife in Champaign, a new traffic configuration at Carle Foundation Hospital, 2020 Census concerns, a postwar housing development for University of Illinois faculty, handicapped parking concerns, restaurant taxes, bald eagles and our young pal, Marcus Jackson.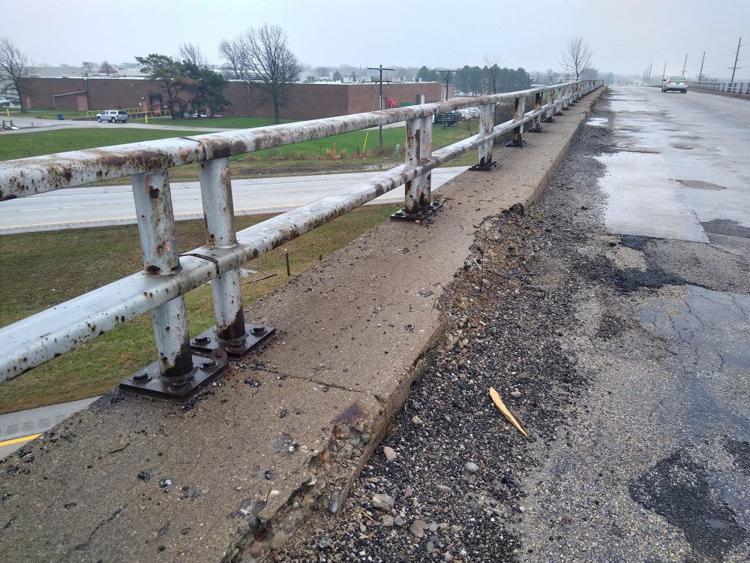 I-57/I-74 interchange work
"If I'm remembering correctly, 2020 is the 'big year' for commencing I-57/I-74 interchange construction. We've already seen some peripheral drainage work last fall. When do the real traffic disruptions and lane closures begin? And is there a publicly accessible project timeline to keep track of progress?"
From Kensil Garnett, the Region 3 engineer at the Illinois Department of Transportation:
"Two contracts are scheduled for letting this spring. These contracts are for the replacement of the structure carrying U.S. 150 over I-57 and for the replacement of the structures carrying Mattis Avenue over I-57 and I-74. Lane closures on Mattis Avenue and U.S. 150 are anticipated to begin later this spring. There will be some lane and shoulder closures on I-57 and I-74 near the aforementioned structures. The lane closures associated with the ramp and mainline construction are scheduled to begin next year contingent upon funding. The construction work last fall near the interchange was utility companies relocating their facilities in advance of the construction contracts. A publicly accessible timeline for tracking the project is not available."
I-74 pavement
"Why does I-74 between Perkins Road and Prospect Avenue seem unfinished? The road is smoother between the University Avenue exit and Perkins Road, but it seems like they used different materials or just didn't finish the project around the point where the speed limit changes."
Yes, there's more work that is scheduled for this summer.
From Garnett: "The project completed last summer utilized nightly lane closures, placed a two-pass micro-surfacing treatment from Prospect Avenue to just east of U.S. 45 (Cunningham Avenue). From east of U.S. 45 to the High Cross Road overhead, a two-inch hot mix asphalt inlay was placed. The reason for the change was based on the pavement structure of the pavement below.
"You may also notice there was a gap in the two-pass micro-surfacing between Lincoln Avenue and Neil Street. This area was left to be completed with the work scheduled for this summer to replace the bridges over Market Street and the Illinois Central Railroad yard."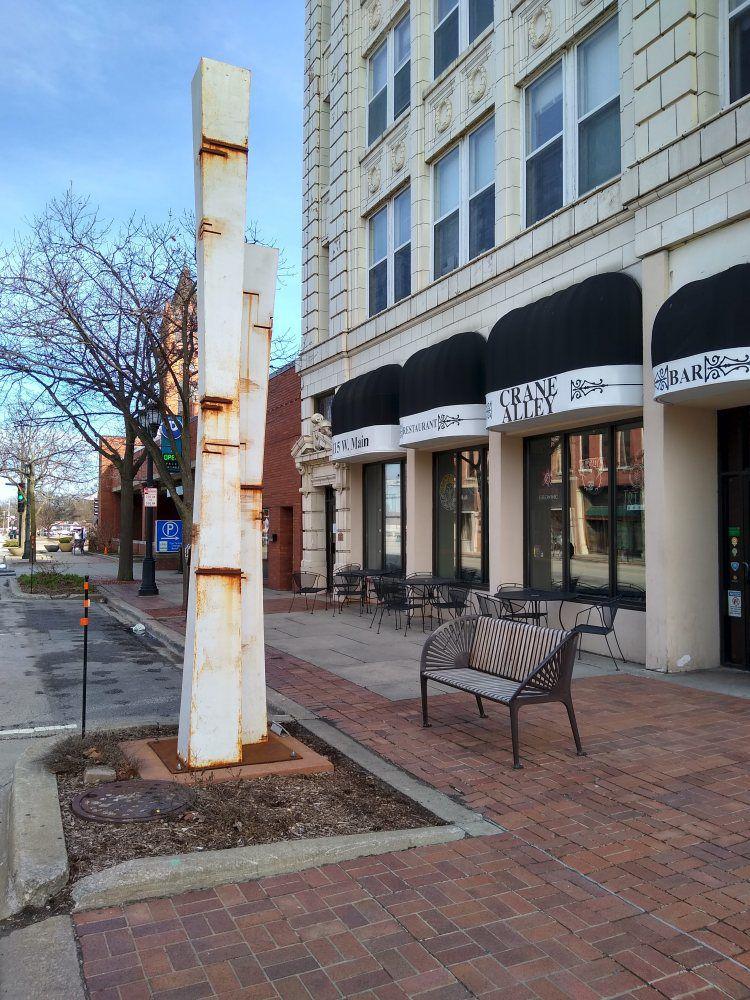 Rusted artwork
"There is very little outdoor artwork in Urbana, unlike Champaign. One form of artwork is by the sidewalk in front of Crane Alley (on Main Street). It is very rusted and needs refurbished. Is there any plans to do this and also are there any plans to add additional artwork to Urbana?"
I am really glad you asked that question. The rust on that piece is no accident, said Dave Wilcoxen, president of Champaign-Urbana'a Public Art League.
"I believe the sculpture in question is titled 'Peek Between The Trees' by Mark Krucke," Wilcoxen said. "The rust was intentional by the artist so that the columns would resemble birch trees.
"The lease on this sculpture has expired so it will be removed when the artist can travel to retrieve it. We don't have a definitive date on that given current circumstances."
Census woes
"Given that the 2020 census is ongoing, will the Champaign-Urbana community end up appearing to have lost 50,000 residents, given that the UI has ordered all who can leave campus to go back home to their permanent addresses? This could obviously have a massive impact on various types of funding if the census were to capture a misleading snapshot of local population at the worst possible moment."
Bruce Knight, who is Champaign's planning and development director and also the city's point of contact on census issues, said that "every college town in the country has a definite concern about students not being counted where they would normally be living right now.
"The Census Bureau requires students to register where they live the majority of the year, which would be here. However they also use where you are living on April 1 as a guideline. We are working with our elected officials to try and get this resolved. It is important because many of the state and federal revenues we receive are based on the census and under normal circumstances it is the larger population that we are having to serve."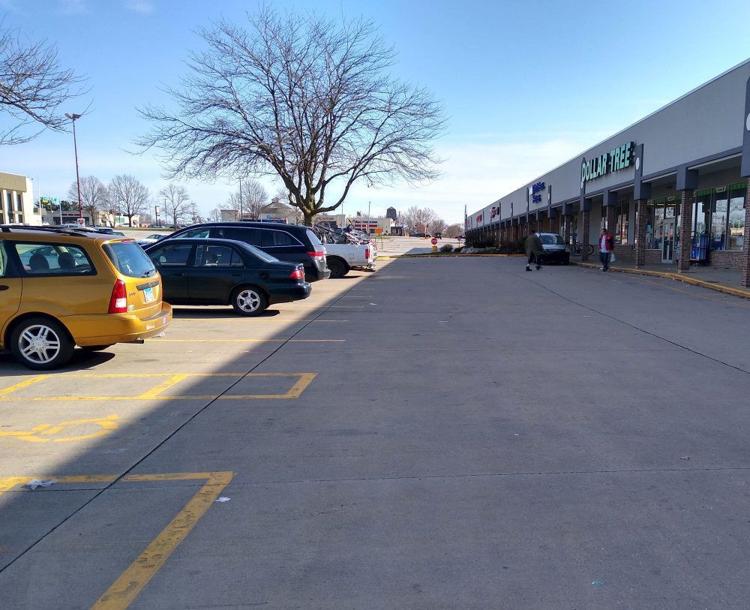 Disabled parking requirement
"I've noticed there are no disabled parking signs at Dollar Tree at Country Fair in Champaign. Doesn't a business have to have disabled parking spots available? I have a bad leg and always have to park a ways away."
The Illinois attorney general's office says that "accessible parking must be placed on level pavement on the shortest accessible route to an accessible facility entrance."
I checked out the closest handicapped parking spots in front of the Dollar Tree and they're at least 100 feet from the entrance to the store, while there are about a dozen regular parking spots that are closer.
I filed a complaint on your behalf with the attorney general's office. I'd encourage you to do the same.
Restaurant tax
"What is the tax rate at Champaign fast-food restaurants? We ordered two fish sandwiches at (a restaurant) drive-thru. The order totaled $6. The tax was $0.69 — more than I was anticipating. That amount would equal a tax rate of 11.5 percent. I was surprised."
You shouldn't have been surprised. The tax was increased by a Champaign City Council vote last summer and there were several stories in The News-Gazette about the increases in both Champaign and Urbana. It went into effect Jan. 1.
The revenue increase in Champaign was to be used for fire department staffing, police department staffing, community youth programs and infrastructure improvements, officials said.
Here are links to news stories here and here and here.
And an editorial here.
And a mailbag item here.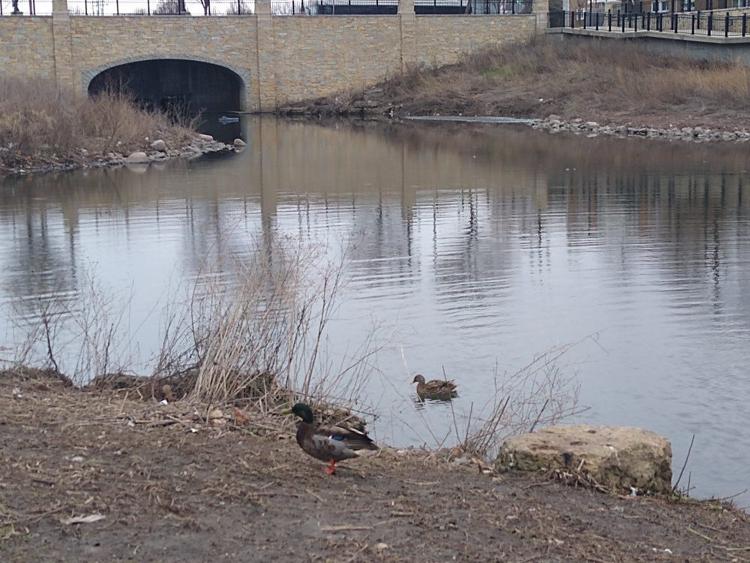 Urban basin wildlife
"In addition to the lovely green and blue herons and wood ducks, I've regularly seen domestic ducks in the Boneyard Creek Second Street Basin. There are three white ones and two multicolored ones. Were they released there intentionally? I haven't seen domestic ducks in any other water bodies around Champaign-Urbana."
If they were released intentionally it wasn't by the city of Champaign, which oversees the Second Street Basin.
"We have never released any wildlife here," said Kris Koester, a spokesman for the city's public works department. "Everything has come naturally through the Boneyard Creek water stream, or migratory animals."
Bald eagles
"I recently noticed the most amazing sight ... a bald eagle nest in a large tree ... could you ask someone form the Illinois DNR about how to behave around eagle nests and comment on eagles now nesting near people in Illinois?"
The best advice for eagles (and most wildlife) is to enjoy observing from a distance and don't disturb them, said a spokesman for the Illinois Department of Natural Resources.
He attached a document from the U.S. Fish and Wildlife Service that had these warnings:
"During the breeding season, bald eagles are sensitive to a variety of human activities. However, not all bald eagle pairs react to human activities in the same way. Some pairs nest successfully just dozens of yards from human activity, while others abandon nest sites in response to activities much farther away. This variability may be related to a number of factors, including visibility, duration, noise levels, extent of the area affected by the activity, prior experiences with humans, and tolerance of the individual nesting pair."
If agitated by human activities, the bulletin said, "eagles may inadequately construct or repair their nest, may expend energy defending the nest rather than tending to their young, or may abandon the nest altogether. Activities that cause prolonged absences of adults from their nests can jeopardize eggs or young. Depending on weather conditions, eggs may overheat or cool too much and fail to hatch. Unattended eggs and nestlings are subject to predation. Young nestlings are particularly vulnerable because they rely on their parents to provide warmth or shade, without which they may die as a result of hypothermia or heat stress. If food delivery schedules are interrupted, the young may not develop healthy plumage, which can affect their survival. In addition, adults startled while incubating or brooding young may damage eggs or injure their young as they abruptly leave the nest.
"Older nestlings no longer require constant attention from the adults, but they may be startled by loud or intrusive human activities and prematurely jump from the nest before they are able to fly or care for themselves."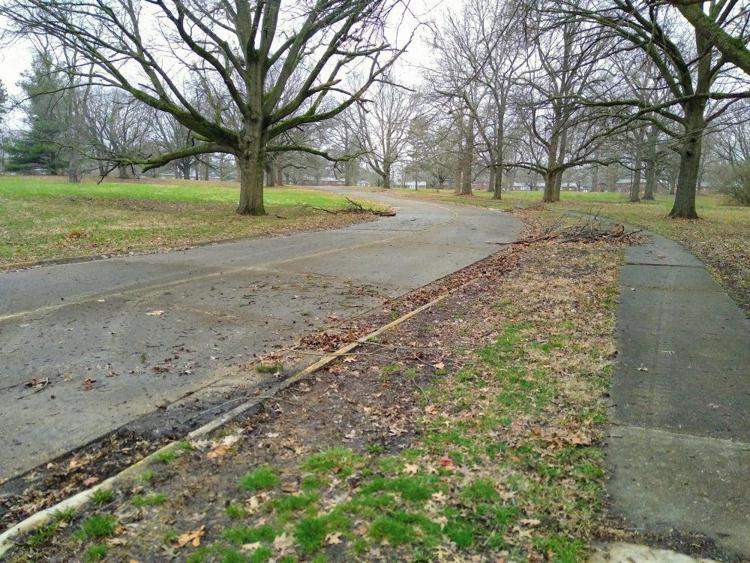 History of Urbana's Bliss Drive
"I was wondering if you know the history of Bliss Drive and the south end of Carle Avenue to the east of Orchard Downs in Urbana. Were there houses or apartments here at one point? Did the university intend to extend Orchard Downs?"
Bliss Drive was for more than half a century the location of about 30 small homes the University of Illinois rented to faculty members.
The development, northeast of the Orchard Downs apartments, came about as a result of an acute shortage of housing at the UI following the end of World War II.
In March 1946, about seven months after the end of the war, the Daily Illini reported that instructors who had been asked to join the faculty "were forced to decline the positions offered because they were unable to find living accommodations in the Twin Cities."
UI Comptroller Lloyd Morey "declared that residential housing for staff members is a major problem now in light of rapidly growing enrollment and the need for a larger faculty."
A year later UI President George Stoddard told local leaders that the university is "paying the price" because of a lack of faculty and staff housing and "if this situation continues, the university will be in a straitjacket in the near future."
He told of a prominent professor the university was trying to recruit who was able to find only a prefabricated home as a residence.
"With all these minor problems added to the larger ones we always have, I sometimes feel like a minister delivering a sermon and wondering at the same time if the plumbing is all right in the church," Stoddard quipped.
Finally in February 1949 the university announced it had committed about $400,000 to build 30 small homes "to alleviate faculty housing conditions and provide for research work."
The homes were designed in consultation with the university's small homes council."It is especially appropriate at this time to combine research needs and the demand for rental housing," Stoddard said. "In fact, the demand is about 10 times the size of this demonstration project."
Construction began in June 1949 and was completed later that fall. Among the first young renters, according to a Daily Illini story, was John Cribbet, the renown legal scholar, UI College of Law dean and chancellor of the Urbana campus.
Coincidentally, Cribbet enlisted in the Army during World War II and served in the European theater as an aide-de-camp for Lt. Gen. Troy Middleton.
There was never a plan to expand Orchard Downs but about 15 years ago there was a proposal, under former Urbana campus Chancellor Richard Herman, to redevelop much of the property into what was termed "an integrated, intergenerational, multicultural, living/learning destination community."
"With a master land use plan, the development can be phased so that the university can bring in experts for each component. We will have graduate family housing. We will have an active retirement community. We will have a community center where different groups can come together and where (the Osher institute) will be headquartered," said Kathleen Holden, director of the Osher Lifelong Learning Institute, an organization for people 55 years and older that was to be located at Orchard Downs.
None of that proposal came to be.
And Bliss Drive is now empty of those old houses.
Parkland PPE donations
"How is Parkland (College) able to donate supplies to one hospital in the area and not the other? I see that both hospitals are noting a limit of personal protective equipment, and Parkland has donated to Christie Clinic, Carle, but not to OSF Healthcare. Wouldn't Parkland need to at least offer supplies to both?"
Parkland spokesperson Stephanie Stuart has the explanation:
"Parkland College is deeply committed to health care education, with thousands of graduates working in medical professions in our community and across the state. In short, this crisis, and the current shortage of Personal Protective Equipment (PPE), hits particularly close to home.
"Parkland maintains strong relationships with all of the local health care providers, but unfortunately, the massive shortage for PPE means that all providers are in need. We made the decision to make a donation to Carle over the weekend, which is the largest health care provider in the area. We learned that much of the testing was taking place in clinics to free up resources in emergency rooms at both hospitals, so the second round of deliveries the following day were largely directed to Christie Clinic in support of that effort.
"We hope that these donations will help to protect many on the front lines, but we know what we had available is not nearly enough. The college posted the donation on social media hoping to inspire other organizations to donate PPE to local providers so that all might have what they need in the face of this crisis."
Change in tap water taste?
"I just noticed my tap water tastes a little like pool water? I was wondering if Illinois American Water raised the chlorine/chloramine content because of the current situation."
Nope.
"We have not changed our water treatment," said Karen Cotton, spokeswoman for Illinois American. "Illinois American Water's treatment processes are effective in removing harmful pathogens as required by law, including those of the Coronavirus family. Our water meets all federal and state drinking water standards and is safe to use.
"If customers have a concern with taste and odor of their water they can contact our customer service center at 800-422-2782."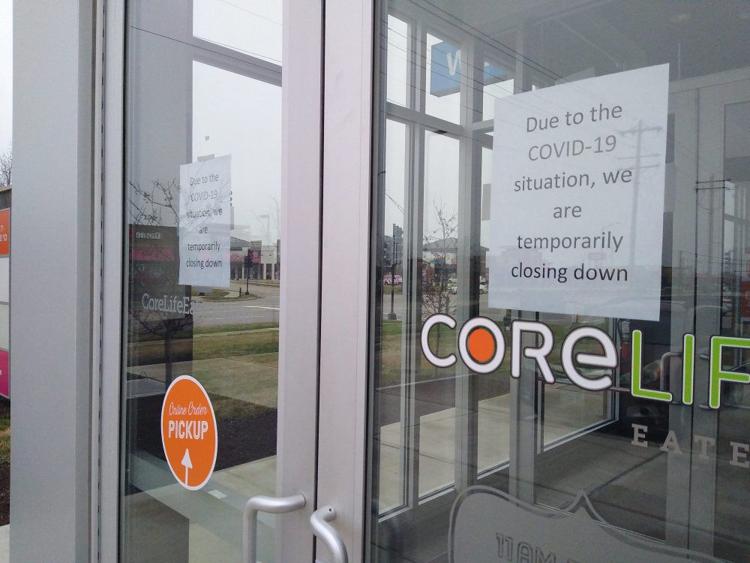 CoreLife Eatery
"When did CoreLife close?"
The CoreLife Eatery in Champaign at 2512 N. Prospect Ave., Champaign, temporarily closed on March 19 because of the COVID-19.
The shop's management posted this message on Facebook: "Our mission has always been to provide a safe place to serve healthy food to our community and our team. Given the rapidly changing situation surrounding COVID-19, we've decided to temporarily close.
"While we wait to reopen, we're encouraging our team members to spend time at home and with loved ones. We hope you are able to do the same.
"CoreLife Eatery will be back stronger and better than ever with the support of our neighbors and communities. We're looking forward to reopening to fuel a healthy lifestyle and enhance the well-being of our guests through delicious food."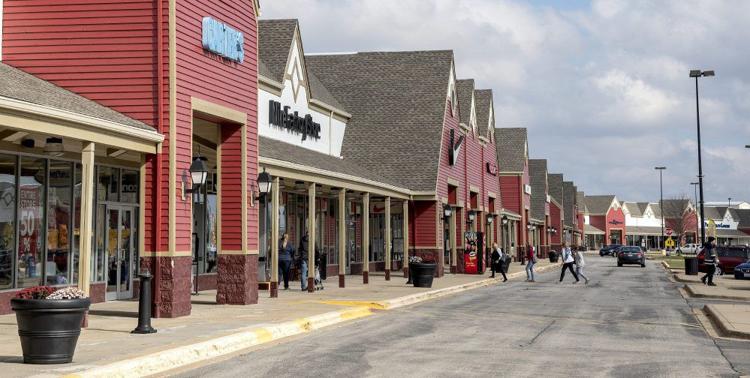 Tuscola mall
"Has the Tuscola outlet mall closed?
Yes, the owners Mason Asset Management and Namdar Realty Group, said that the shopping center is closed until further notice.
"We have been closely tracking developments related to COVID-19 and have been following the guidance of authorities, ensuring that above all else, our patrons, merchants, and employees are safe and healthy. The situation has indeed evolved, and in accordance with the state mandate and with our community in mind, we have temporarily closed all Illinois malls until further notice. We sincerely appreciate our diligent team's work in maintaining a safe and clean environment over the last few weeks, and we hope to re-open as soon as possible."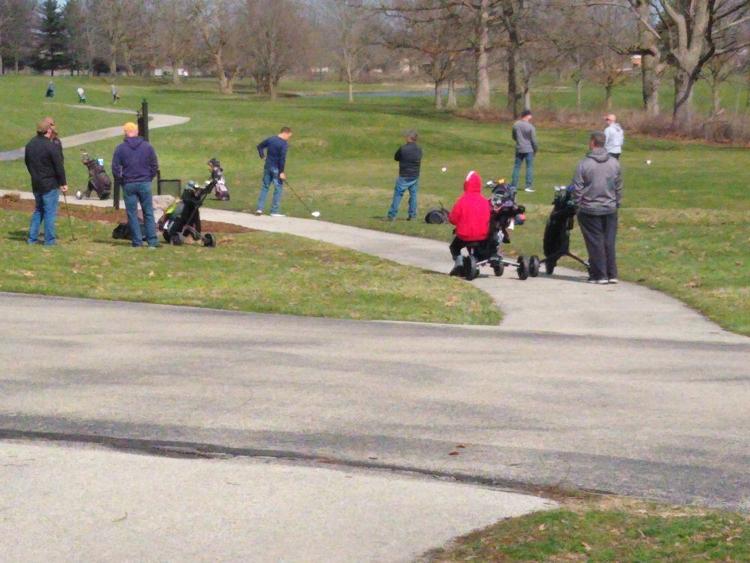 Golf courses
"I saw that country clubs are not considered 'essential,' according to the order from the governor. What about regular old golf courses? That seems like it would fall under the 'public gatherings' ban but I saw on Facebook that Lake of the Woods was open. Are they allowed to?"
and
"So what I am understanding is that our great leaders of this state think that it is safer for me to go to Walmart where there are hundreds of people, than it is for me to be on my golf course where there might be 10 people scattered over 40 acres. What has happened to common sense?"
Illinois is far from the only state where golf has been prohibited, according to Golfworld.
"So far 11 states have specifically banned golf being played (California, Colorado, Illinois, Maryland, Massachusetts, Michigan, Minnesota, New Jersey, Pennsylvania and Wisconsin), although the situation is ever-changing and eight other states are listed as pending as golf course groups seek clarification on recent executive orders. That includes the hardest hit state New York. In some cases, courses, clubs or resorts have opted to pause operations even if their states haven't mandated it," the magazine's website reported today.
Some cities and counties ordered courses closed.
A joint release issued Thursday by the Illinois Municipal League and Illinois Department of Commerce and Economic Opportunity gave this reason: "No recreational sports businesses, including golf courses, are considered essential businesses under the executive order."
Can't argue with that. Well, I suppose you can.
But The New York Times reported that Dr. Kryssie Woods, an epidemiologist and director of infection prevention at Mount Sinai West, a medical center in Manhattan, wrote in an email that golfers should heed the advice of government leaders and medical professionals by staying home.
"The more we embrace the advice to quarantine ourselves now, the sooner everyone will be able to resume normal life — including getting back on the golf course," Woods wrote.
As an aside, I played Lake of the Woods in Mahomet on Wednesday and it was crowded. And it was a glorious escape from the news.
Other area courses that were open temporarily includes: Brookhill in Rantoul (which got to reopen for one day), Willow Pond in Rantoul, Ironhorse Golf Club in Tuscola, Turtle Run in Danville and the University of Illinois Golf Courses near Savoy.
Now it's back to the new normal.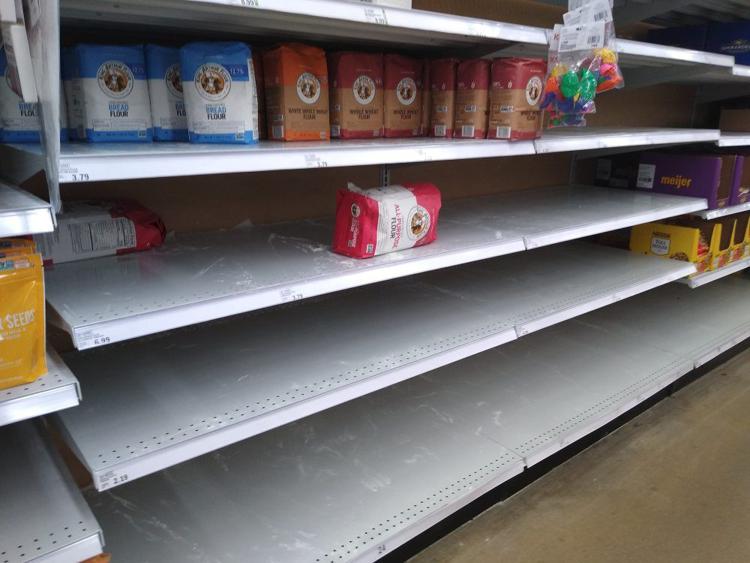 Flour shortage
"What's the story with the flour shortage? At first I thought it was just local, but after striking out again this morning at Meijer, I tried online grocers, and no one seems to have any flour available. This has not been mentioned in the media, but it seems to be a genuine shortage. What caused it, and when can we expect to see flour available? I bake to keep calm, which I need to do a lot these days!"
Christopher Clark at the North American Millers' Association in Arlington, Va., said "it's essentially a demand issue."
"We understand that in challenging times like this, consumers often want certain staples, and flour and other home baking ingredients and grain-based foods generally are near the top of the list," Clark said. "The pandemic/National State of Emergency has resulted in an extraordinary and unprecedented demand situation for these types of products, so we have been aware that some items, such as some flour products in particular, have been out-of-stock.
"And while we couldn't comment for any individual milling company, I understand all of our members-and the milling industry and our partners (bakers, other suppliers, etc.) are working to produce products as fast as they can. The industry has access to grain, has capacity, and will produce products our customers/consumers want as fast as we can. We would also note that the food supply system is working, so if there is a specific product someone is looking for and it is out of stock today, chances are it, or a similar product, will be there the next few days."
A recent Washington Post said it all with this headline, "People are baking bread like crazy, and now we're running out of flour and yeast."
From the story: "'Things that just a few weeks ago might have seemed pepper-ish suddenly don't seem so strange,' said Martin Philip, a baker at the Vermont-based baking-supplies purveyor King Arthur Flour. King Arthur reports that March has been its busiest month in terms of messages from users on social media. Last year, the company got 10,000 total, and this year, it has already hit 22,000."Philip also sees a therapeutic element to the surge. 'I think it's a salve for ... the stress and worry of the moment,' he said. 'We're going back to the instinct of caregiving, and the instinct to bring community closer to us, and bread is the center of that.'"
$1,200 cash payment
"Is the $1,200 per adult cash payment going to be counted as income for tax purposes?"
The payments are not taxable, according to a story in the Washington Post.
Here's a link to the entire story.
Identify COVID patients?
"When we have a new case why don't you give their name and address to let the public know if we might have had contact with that person?"
Physicians and public health officials don't disclose the names and addresses of COVID-19 patients.
First, it's a violation of the Hippocratic Oath, which says a physician should "respect the privacy of my patients, for their problems are not disclosed to me that the world may know."
It's also a violation of the federal Health Insurance Portability and Accountability Act which says that a person's health records remain undisclosed to the general public long after their death.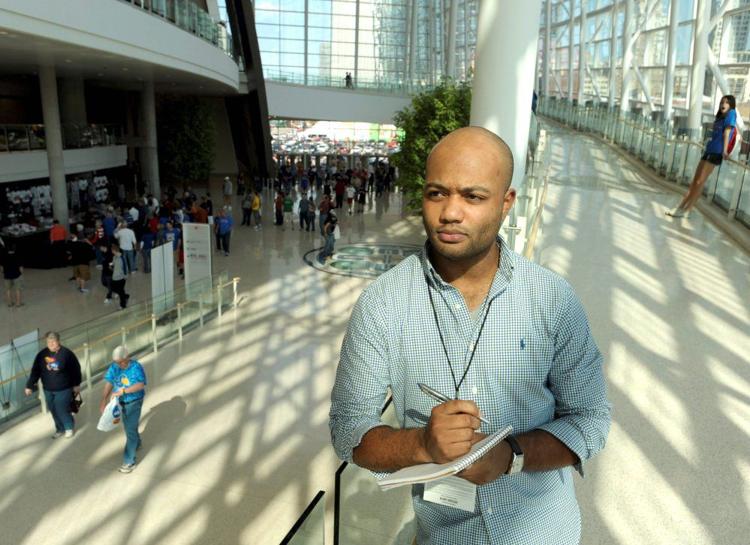 Marcus Jackson
"What is former News-Gazette sportswriter Marcus Jackson doing now that he is no longer with the Gazette? I enjoyed his writing."
Marcus is working at Allstate's corporate headquarters in Northbrook.
"I work in corporate relations on the storytelling team. We have an internal news vehicle called Allstate NOW, which is essentially an in-house news source for Allstate employees," he said. "So, I'm writing some features and operational items for employees. I even got to spend time with Dean Winters ('mayhem' TV commecials) to record a podcast," he said.
Marcus added that he misses Champaign "and the people, though I do get back regularly. I have some very close friends in town who I come back to golf with and go to Illini games."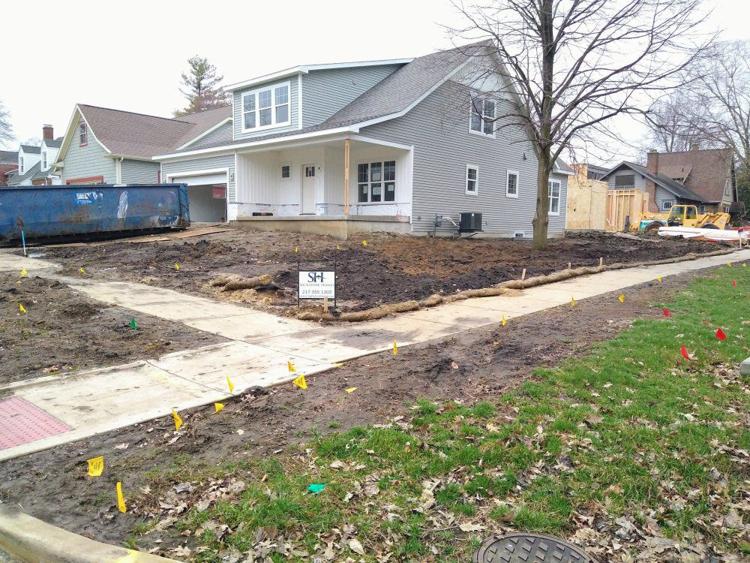 New housing
"I noticed three big houses being built on a lot that formerly had one house at the corner of South McKinley and West Daniel Streets in Champaign. The new houses hardly have any yard space, and don't seem to conform to neighboring setbacks. Doesn't the city have zoning and building regulations that restrict the size of a house allowed on a lot?"
A few years ago an older home which had been on three parcels at this corner was torn down, said Kevin Phillips, who is Champaign's zoning administrator. The lot lines were replatted a few years ago to a different configuration.
"In this particular three-lot development, the property qualified for a 'Minor Plat,'" said Jeff Marino, who is a senior planner in the city's plannng department. "Minor plats are when a subdivision is less than four lots, and the proposed lots meet all of the other code requirements for minimum lot size, lot width, public infrastructure, etc.
"Since the proposed minor plat met all of the city's codes for a subdivision, the code allows city staff to approve the plat administratively. This was approved back in April 2019, and subsequently recorded at the Champaign County Recorder's office."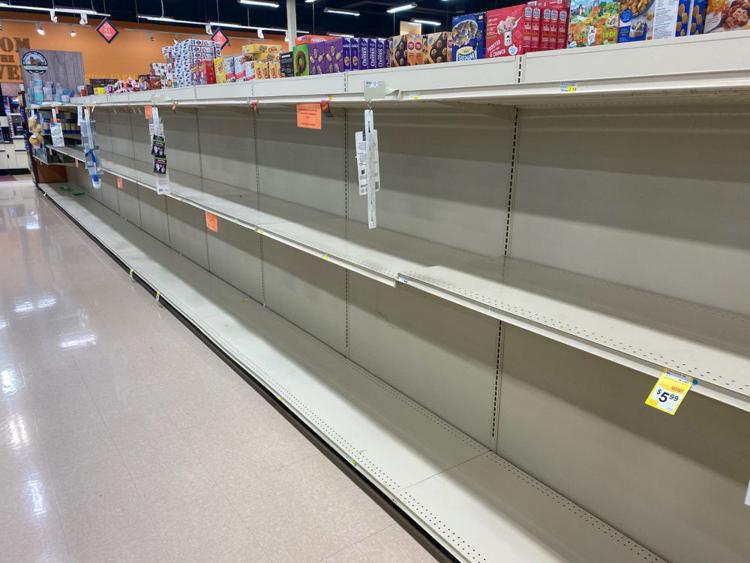 School toilet paper
"What is the (Champaign school district) doing with all their toilet paper? Can they give it out? Assuming they've budgeting for this year and next, they wouldn't be 'out' any if they gave away what would have been used during the shutdown."
1. There is no toilet paper shortage. You may have to hunt around for it — to beat the hoarders — but you can find it, as a story in Wednesday's News-Gazette made clear.
2. Schools could go back in session as soon as April 8, and I'm sure you wouldn't want children and teachers to be without toilet paper or any other supplies.
3. They can no more "give out" toilet paper than they can "give out" fuel from school buses that haven't been used since the schools closed.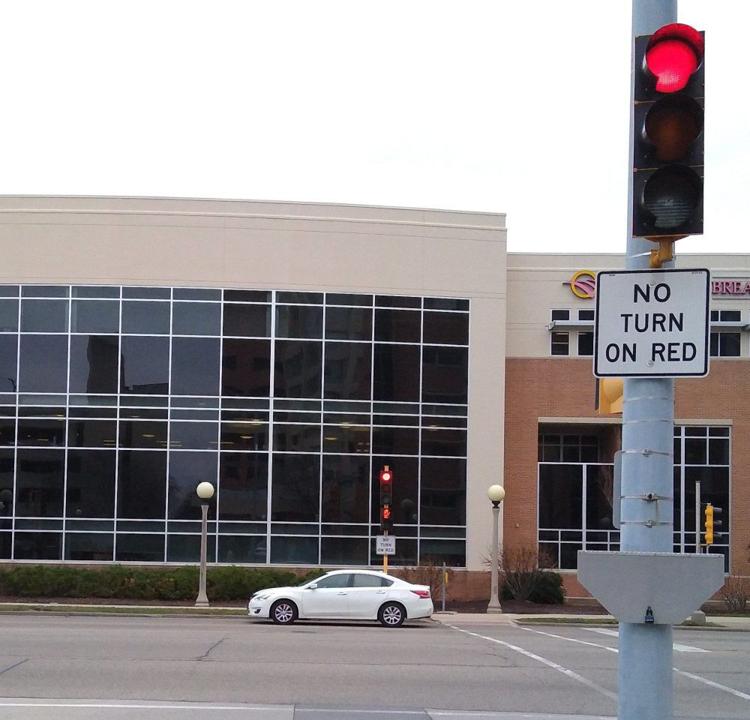 Carle traffic
"To say Carle Hospital area is high traffic right now is probably an understatement. Getting your car in to the circular drive from University is hard, getting out even harder. Contributing to the exiting problem is a 'no right turn on red' sign. By the time the light cycles to green, cars trying to leave are stacked up back to the front door or beyond. I often sit, waiting for red to turn green, wanting to turn right onto University Avenue, no oncoming traffic but I'm forbidden to turn right. Any chance they could change that?"
Starting today, this is no longer an issue, said Carle spokeswoman Jamie Mullen.
"Beginning Friday, March 27, traffic exiting from the Orchard Street parking garage at Carle Foundation Hospital will be using the pay booths on Park Street on the north side of the garage nearest to The Forum. The booths exiting onto Orchard
Street will be permanently closed, and traffic will now be routed to the south onto Park Street," she said.
Illinois Department of Transportation Region 3 Engineer Kensil Garnett explains why there is a no right turn on red sign at the corner:
"As you may be aware, the University Avenue corridor through Urbana has seen more than its share of crashes involving pedestrians. Unfortunately, some of them have been fatal. The 'No Turn On Red' signs have been installed here to preventconflicts between vehicles and pedestrians that may be crossing.
"The project that is currently underway on this corridor is funded largely by the Highway Safety Improvement Program and will bring many safety improvements to the corridor for all users. We do acknowledge your concern and are monitoring traffic patterns at this and similar locations as we expect a rise in volumes as the COVID-19 situation plays out.
"Signal timing adjustments are being considered for this intersection that would allow for more green time for those exiting. However, the amount of adjustment is limited because the signals along University Avenue are coordinated with traffic on the Cunningham Avenue corridor as well."