Top of the Morning, April 27, 2021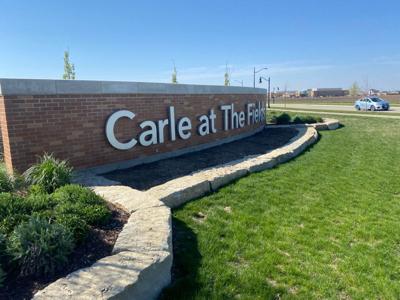 On tap Saturday: Parking lot bingo
Prior to COVID-19, bingo at Clark-Lindsey Village was a rowdy affair, residents packing the first-floor activities room the last Saturday of every month.
"It got serious in there," said Sara Hawkins, executive assistant at Clark-Lindsey. "Not serious cash, but still … they love their bingo."
This Saturday, several Clark-Lindsey residents will take their act on the road for Parking Lot Bingo at Carle at the Fields in Champaign. Open to players of all ages, the event will play out not at card tables but inside cars in designated parking spaces near the administration center. Participants will hear numbers drawn via radio. If they win, "they can still yell 'Bingo!'" Hawkins said, "but because we might not able to hear them, we'll ask them to flash their lights or honk their horn or wave outside the window."
There will be five games starting at 1 p.m. — rain or shine — with winners receiving gift cards. Register by calling Phillips Recreation Center at 217-367-1544, as spots are limited.
Hawkins said the Urbana Park District — who with Clark-Lindsey and Health Alliance is helping throw the party — has hosted parking lot bingo games this month, drawing crowds each time.
"We thought, why not try and make it bigger?" Hawkins said. "It's safe and fun. We hope this becomes something regular."