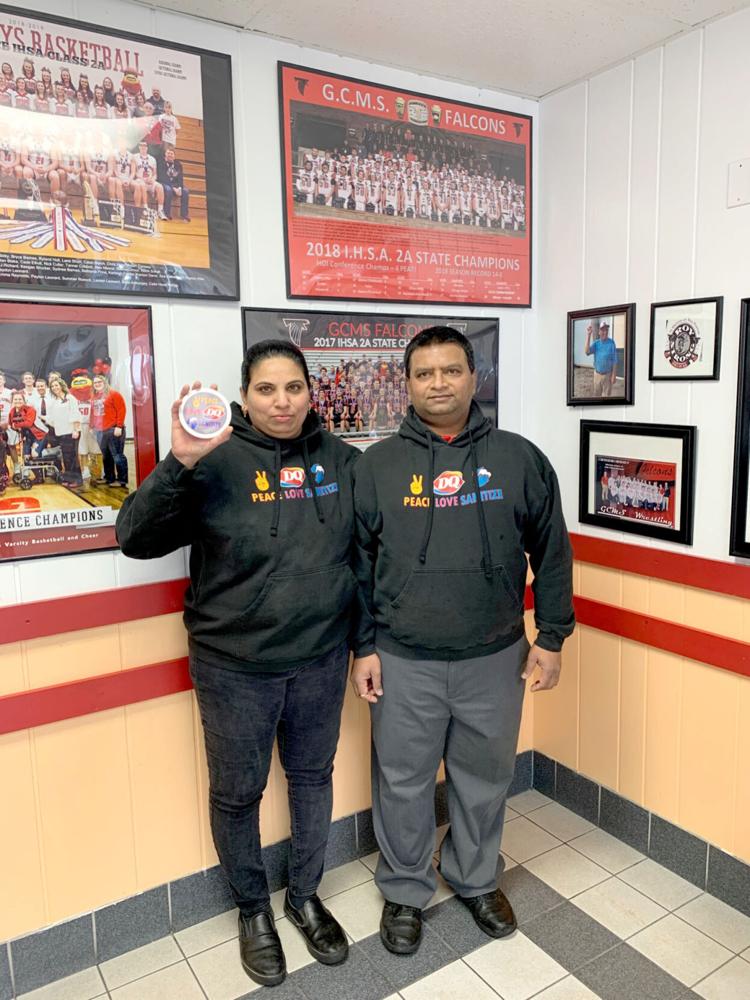 On Monday, the bus drivers and monitors who get kids to school in Gibson City showed off their new, warm-and-toasty look.
The 14 "Peace Love Sanitize" hoodies were given to them as a show of appreciation from the Patel family that operates Gibson City's popular Dairy Queen restaurant on First Street.
"That's just who they are," said Kari Ryan-Cline, contract manager for Illinois Central School Bus. "They are super kind and care about the community greatly. They are really amazing."
Like so many restaurants, the DQ has taken a hit during the pandemic. Still, when Ryan-Cline mentioned how much she enjoyed the "Peace Love & Sanitize" sticker on the drive-thru window, the Patels — Paul and Paula — acted on the compliment.
"We loved to do that," said Paul, a regular community contributor who last month helped raise more than $1,500 for a local food pantry. "They are good, good people and hard workers who do a great job keeping us safe."
The hoodies will come in handy, Ryan-Cline said, when temperatures drop even more in the coming weeks as Gibson City continues in-school learning.
"All I know is that the businesses here that are able to help generally do," Ryan-Cline said. "The community in general, when things are cruddy, people try to help."