Top of the Morning, June 19, 2020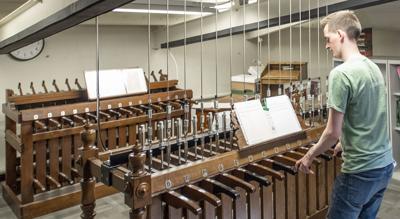 Listen closely at 7:30 p.m. today near the University of Illinois campus and you will hear a sound that has been mostly missing since the start of the coronavirus pandemic: The Altgeld Chimes.
To celebrate Juneteenth, a special concert will be conducted tonight.
"I'm not sure if the chimes has ever done this," acting chimesmaster Tina Horton said. "It's a celebration of BIPOC (Black, Indigenous and People of Color) music and musicians."
The 30-minute concert is a part of a summer series, with the next one set for July 7.
Because of social-distancing requirements, the chimes players will perform one at a time.
"There will be small pauses between each person's set," said Horton, a doctoral student in musicology. "Everyone's going to play a few songs, then sanitize, then come down and someone else is going to run back up."
A test run was conducted two Sundays ago and it worked well.
Besides Horton, the other players are Cope Cumpston, Jarod Fox and Liam Flood.
The pandemic forced the restored Altgeld Chimes to go quiet in March. The players weren't allowed in the tower until recently.