Top of the Morning, June 9, 2021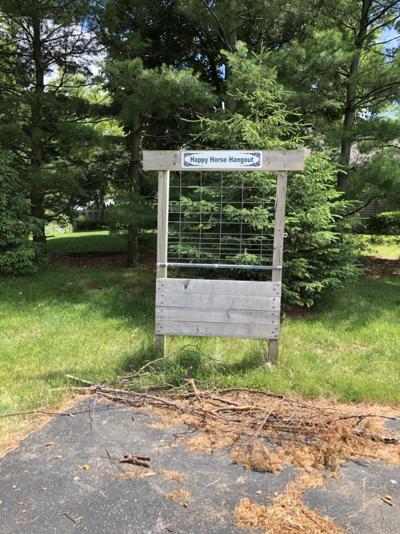 The Happy Horse Hangout has been a popular part of the parking lot outside Windsor Road Christian Church in Champaign for a number of years.
It's reserved for a Morgan horse named Rooster Cogburn who — like the movie's star, John Wayne — "is a little ornery, a little cocky, but never mean," said Beth Saupe.
Before COVID-19, Beth and her husband, Martin, would often make the 7-mile trip to church from their farm near Bondville in a buggy pulled by Rooster Cogburn. With permission from WRCC — where they've been members for about 16 years — the Happy Horse Hangout came to be in the shady southeast corner of the lot.
While Beth and Martin attended services inside, Rooster Cogburn dined on hay and water outside. When church was over, "the children come out and pet him," Beth said. "Some of the adults love it, too."
Rooster Cogburn is one of four horses that are part of the Saupes' Merrybeth Farm Carriage Service, which frequently does business in downtown Champaign. As Illinois enters Phase 5, Beth hopes the family will soon put their "church buggy" back to use and occupy the Happy Horse Hangout once again.
"It's a way to slow things down," Beth said, "and get back to a simpler way of life."