Top of the Morning, May 4, 2021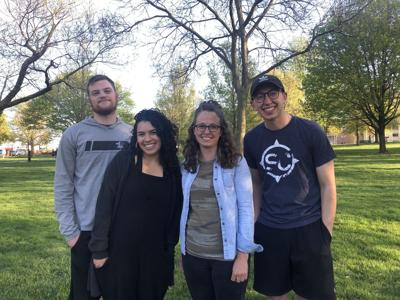 Have a Teacher Appreciation Week story to tell? Email jrossow@news-gazette.com
Staff members at Urbana Middle School are in for a treat today.
Two food trucks — C&C Kitchen and La Paloma — will be parked nearby as part of a complimentary lunch idea hatched by two area churches.
"We were wanting to spread some love and appreciation to the teachers and staff in the schools this year," Stone Creek Church's Gwenna Pelz said. "My background is teaching and I have three kids in the public schools. I have personally seen how hard teachers have worked this year. We just want all teachers to know how much we value them."
From 11 a.m. to 1 p.m., the middle school staff will chow down, play games and listen to music. That's after coffee and sweets from Industrial Donut in the teacher's lounge.
"The perfect pairing and boost of energy," Pelz said.
Stone Creek and First Christian Church, as well as several area businesses, are footing the bill.
The message?
"Teachers and school personnel, we honor and appreciate you," Pelz said. "What a challenging school year! But you have been resilient and persevered and the end is in sight.
"You have given stability to the children in this community and provided support and care. You have helped us all to make it through this time and you have inspired us with your creativity and grit."