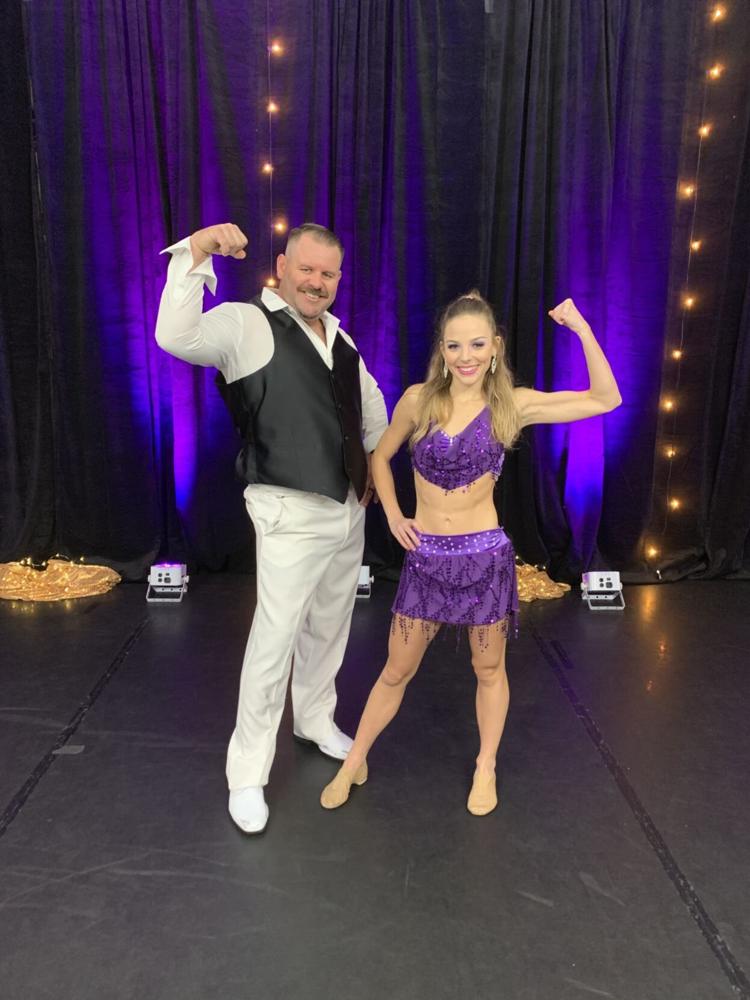 His former coaches and teammates might not believe him, but Brit Miller said he's never been as sore as he was after training for "Dancing with the CU Stars."
"There were days that I didn't want to even walk," the former Illini and NFL linebacker said. "I must have used a lot of little muscles I'm not used to using."
Local celebrities Miller, Lexi Atkins, Dionne Clifton, Shelly Damore, Jennifer Liagridonis, Lauren McClure, Bob Rowe and Luke Sherman each paired with a professional dance instructor ahead of next weekend's virtual event. Their routines were taped last Saturday and will air at 6:30 p.m. Friday.
The marquee fundraiser for the Don Moyer Boys & Girls Club, the event is a hoot that — in any other year — packs a ballroom. Voting remains open ($1 per vote) until the dancing begins (to contribute to the worthy cause, click here).
Miller — a 34-year-old father of four— was lured in by friend and former Illini teammate Jay Ramshaw, whose mother, Christie, heads each year's talent search.
"In a moment of weakness, I said yes," Miller said.
Farmer City dancer Jacey Raney helped his footwork. The Brass Horn in his hometown of Decatur helped out with his old-school wardrobe.
"I look like a chubby John (Travolta)," Miller said.
For someone whose most recent dancing took place "at Kam's with few weddings sprinkled in there," Miller isn't counting himself and Raney out.
"I'm a darkhorse," he said. "I will guarantee this: I'm not coming in last."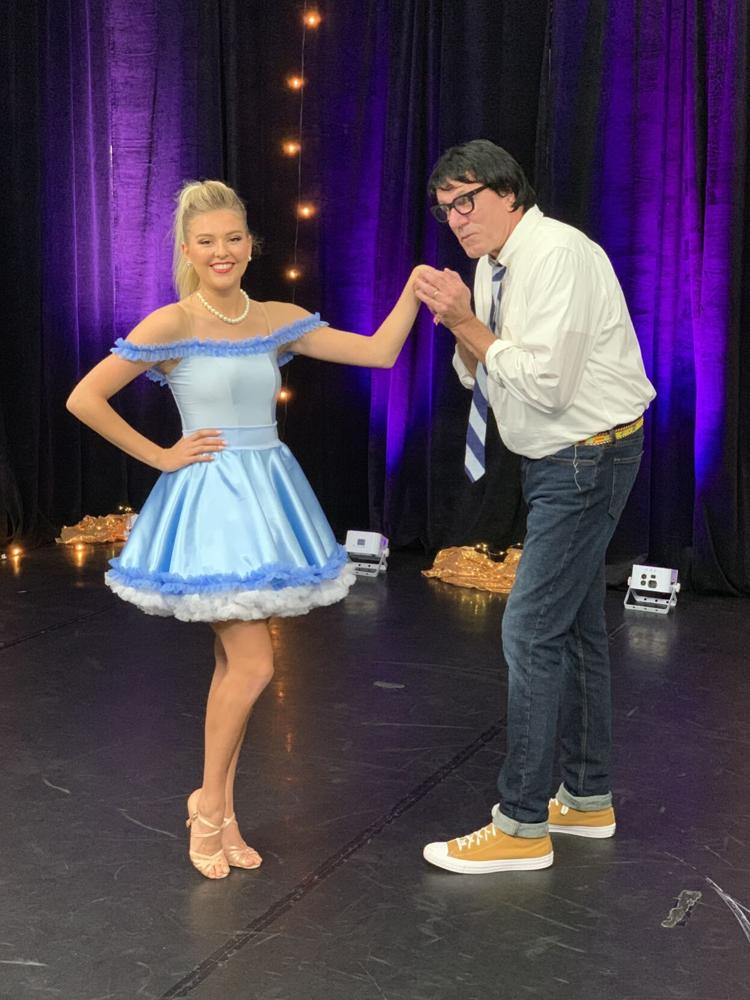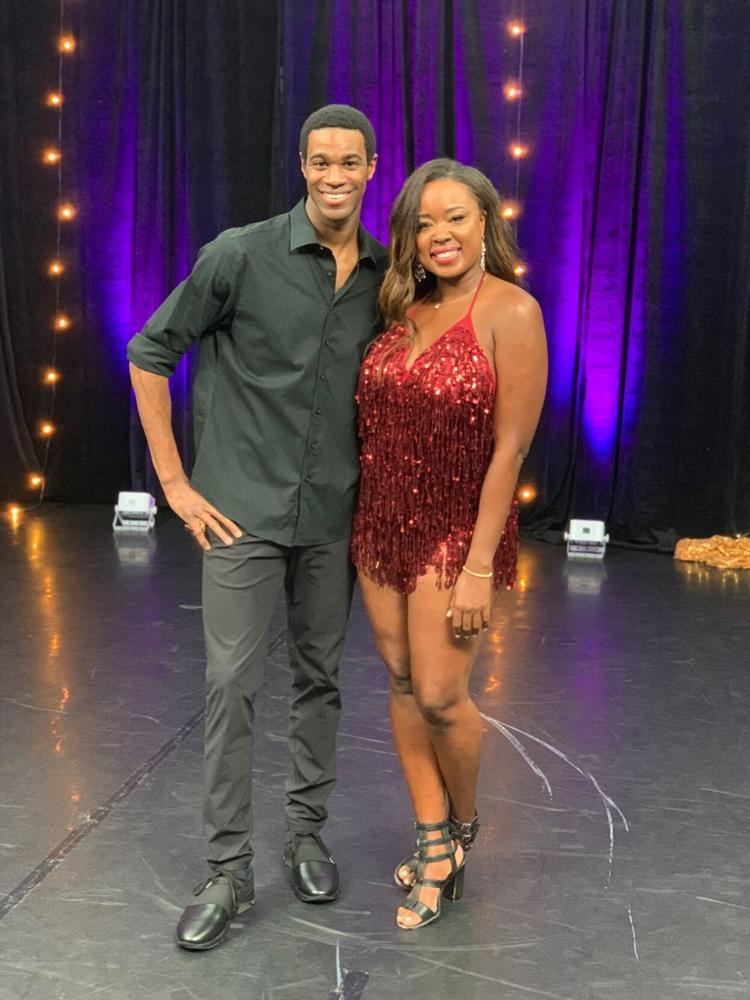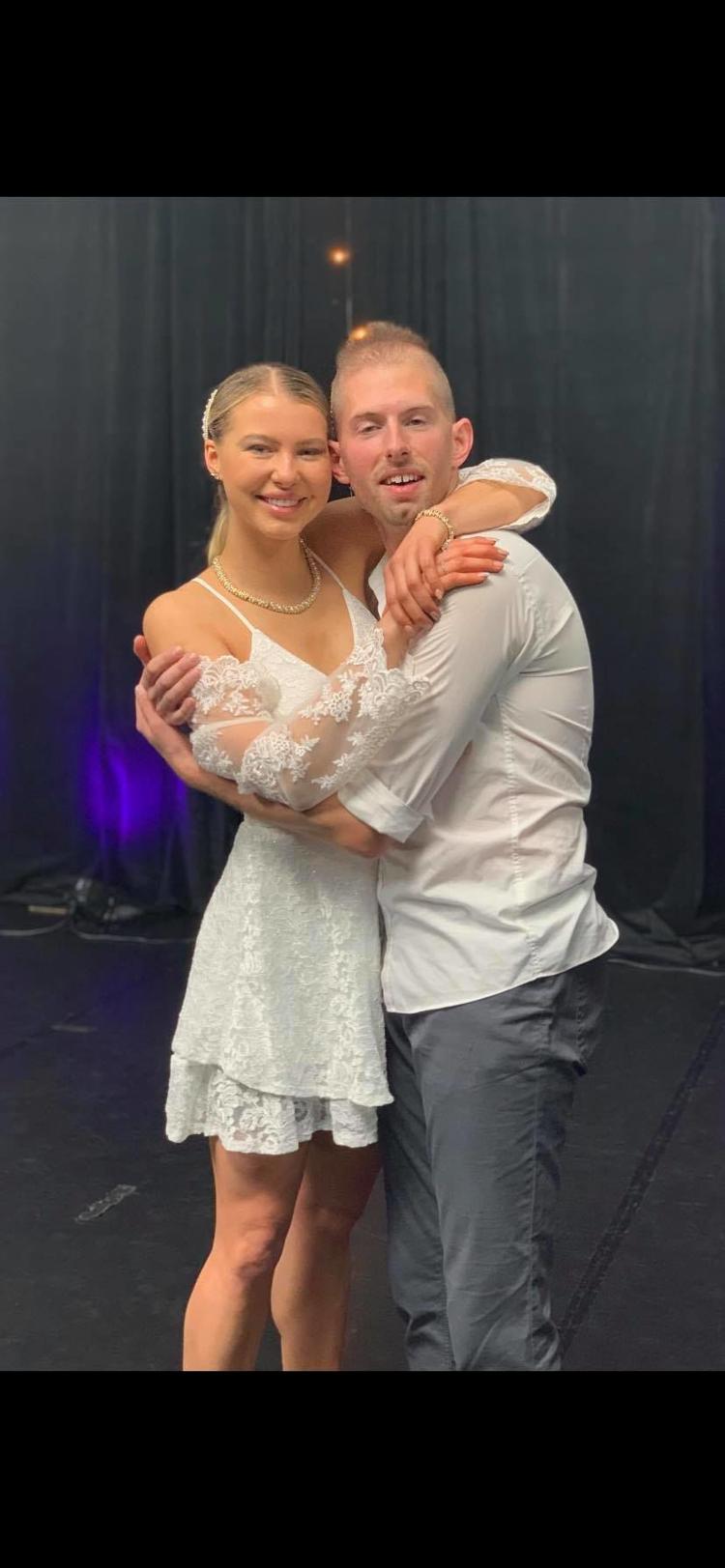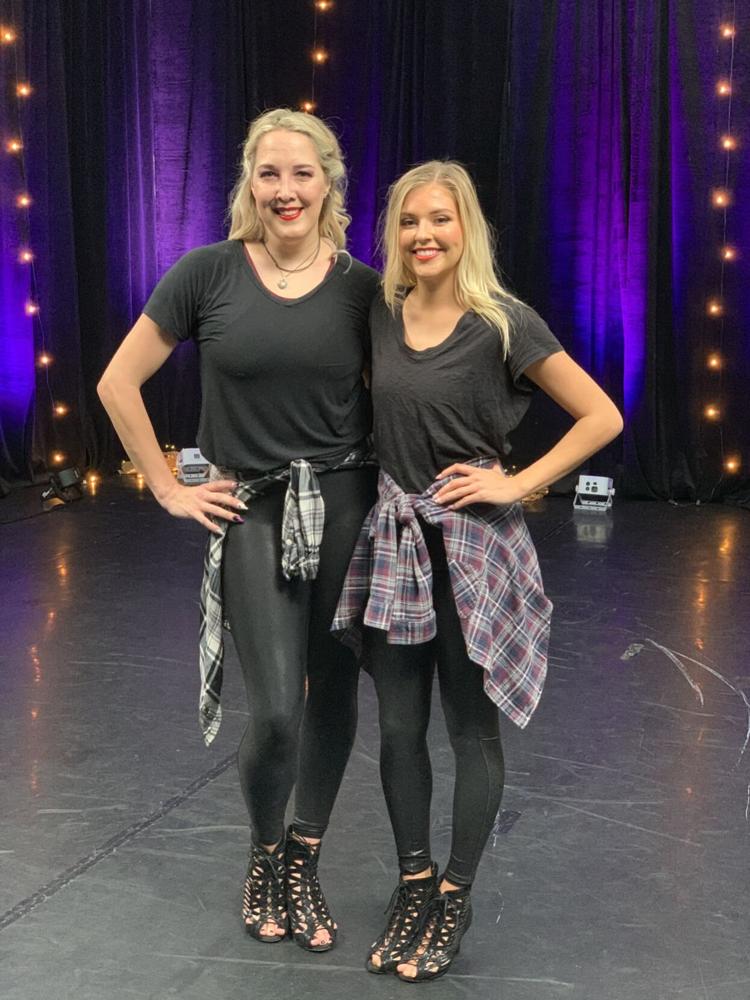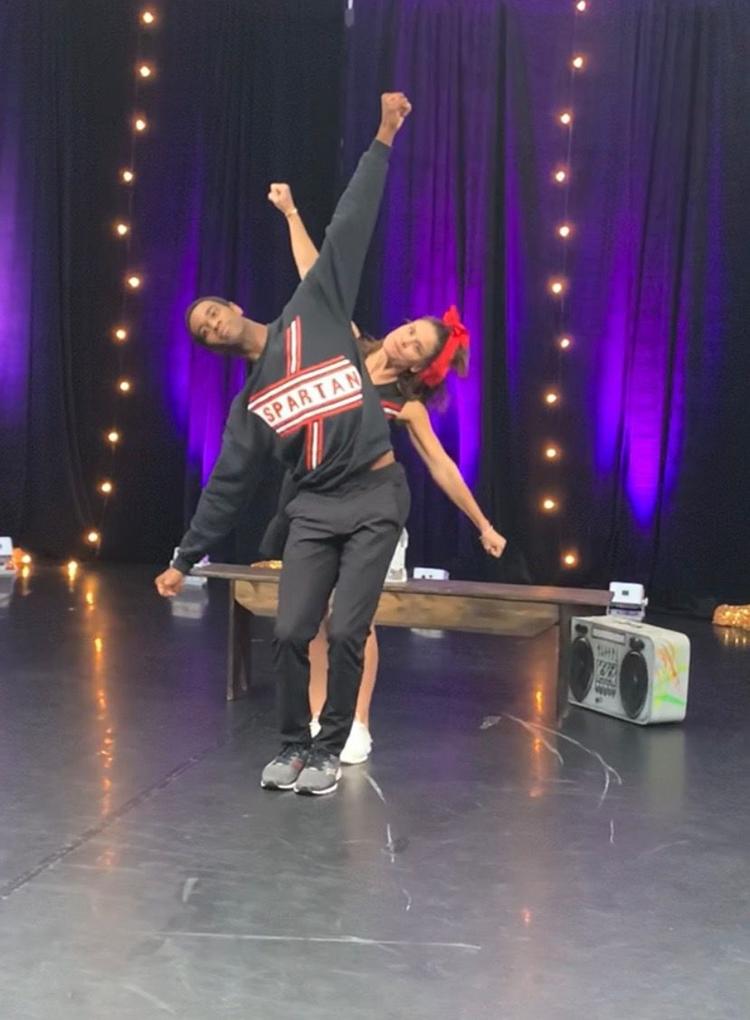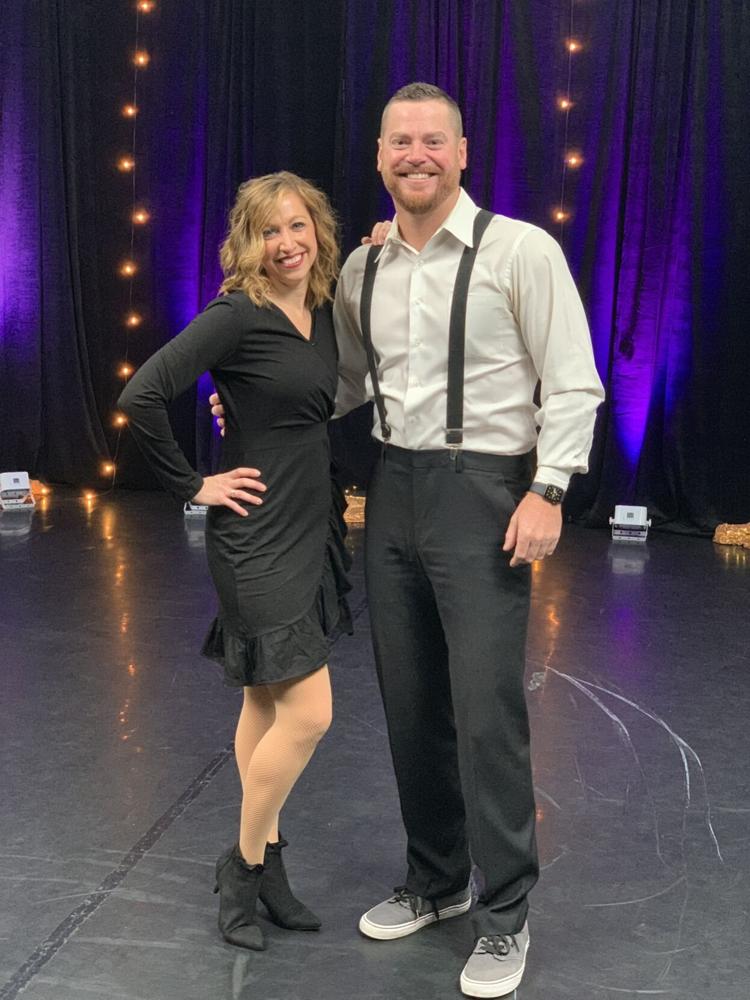 Brit Miller and dance instructor Jacey Raney of Farmer City.