For 24/7 coverage, follow us on Twitter, Snapchat, Instagram and Facebook.
Champaign County Health District: COVID-19 information
State map: COVID-19 cases by county
Have a story to tell? Email news@news-gazette.com.
***
LOCAL DOCTOR OFFERING TESTS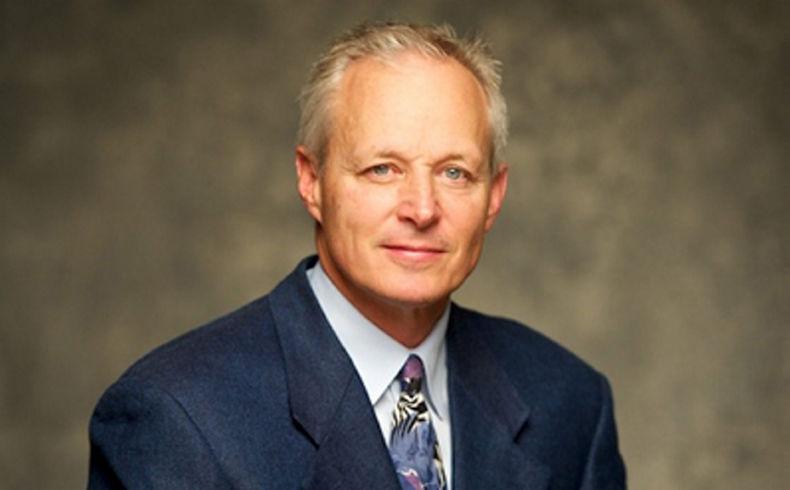 Dr. Tom Pliura, an independent physician, has obtained thousands of COVID-19 tests and will be offering tests to the public at a drive-through test site in Champaign starting at 9 a.m. Wednesday.
The tests will be available to anyone, he said.
Tests will be offered in the parking lot of First Christian Church, 3601 S. Staley Road, C, from 9 a.m. to 5 p.m. weekdays and 9 a.m. to 3 p.m. Saturday.
There will be three care teams administering the tests to people in their cars, Pliura said, "and I will be one of the testers."
The way he sees it, Pliura said, it's not working to tell people they might have COVID-19 but just go home and wait, "and nobody doing anything."
"Guess what, there's an independent provider who's going to do the test," he said. "It's not like you should have to get down on your knees and kiss the ring to get a test."
Pliura, a LeRoy-based doctor and lawyer who owns CampusTown Urgent Care at 631 E. Green St., C, said he has 8,000 tests available to start, and can get 8,000 more. He'll be working with two private labs, Quest and LabCorp, which will be processing the tests and turning around results — he expects within three-to-four days, he said.
The tests will be administered without a charge, Pliura said.
Those with health insurance or who are covered through Medicaid can get the tests without a co-payment or deductible applied, Pliura said. He'll bill their insurance, but no worries if your insurance won't pay. If that's the case, he said, he'll write off the charge.
Pliura said he encountered some resistance to his plans from the Champaign Urbana Public Health District and others. District Administrator Julie Pryde said Carle, Christie Clinic, OSF HealthCare and University of Illinois McKinley Health Center have all been following Illinois Department of Public Health testing guidelines they've been provided.
And, she said, "there is no scarcity of testing out there." She questioned the turnaround time on testing Pliura mentioned.
"We know LabCorp is taking seven days to get back," she said.
Pryde said she also wondered if someone who is asymptomatic is tested now, whether that person's health insurer would cover another test down the road if symptoms develop.
Her immediate concern for Pliura's drive-through testing is that it's done safely, and that there won't be any crowds allowed to congregate that could help spread the virus, she said.
****
5 NEW CASES IN CHAMPAIGN COUNTY
The number of confirmed cases in Champaign County is up to 29.
Five new cases were reported today: a male in his 80s, a male in his 50s, a male in his 30s, a female in her 40s and a female in her 50s.
****
STAY AT HOME THROUGH APRIL
In his daily briefing, Gov. J.B. Pritzker announced that his stay-at-home order would remain in place at least through the end of April.
"We must not let up now," said Pritzker, whose lockdown started at 5 p.m. March 21 and keeps all non-essential businesses closed.
Also, 937 more people in Illinois have confirmed cases of coronavirus, and 26 more people have died from the disease, the Illinois Department of Public Health said Tuesday.
Across the state, 5,994 have now been infected, and 99 have died. As of today, there are seven COVID-19 patients hospitalized at Carle Foundation Hospital in Urbana.
The IDPH also reported that there are now 26 confirmed cases in Champaign County, up two from Monday.
***
****
SCHLARMAN ON HOLD THROUGH APRIL 30
Schlarman Academy on Tuesday became the first area high school to announce it is postponing athletic events beyond the current IHSA-mandated April 7 timeline.
The school's athletics Twitter account posted the following message: "Due to recent updates on Covid-19, @SchlarmanAcadmy athletic events, activities and practices have now been postponed through April 30th. Further updates to come."
April 8 still is the listed target date for IHSA spring athletic events to resume, though actions such as Chicago Public Schools being closed through April 20 suggest not all institutions will adhere to that timeframe if it remains in place.
****
VERMILION COUNTY REPORTS 1ST CASE
Vermilion County has its first positive COVID-19 case, according to Doug Toole, administrator of the county health department.
The person who tested positive is a Vermilion County resident in his or her 20s who is currently hospitalized in Champaign County.
The health department didn't say whether the patient is a man or woman.
The Vermilion County Health Department's communicable disease staff will begin its surveillance investigation, finding who the patient lives with, works with and spends time with so that determinations can be made about who needs to be fast-tracked for testing, Toole said.
"We are asking residents to continue to be vigilant. Practice social distancing, stay home unless necessary to leave, and wash hands frequently," he said. "We have been preparing for this, and have been taking actions to try to minimize COVID-19's impact on the community."
***
MORNING BRIEFING
— On the day that Champaign County's coronavirus case total grew by three, to 24 — males in their 80s and 40s and a female in her 30s — Ford County reported its first case, involving a man in his 70s who was hospitalized Monday.
— Asked about possibly extending his stay-at-home order beyond April 7, Gov. J.B. Pritzker said: "Because there's so much we just don't know ... I would say it's something we have to consider, whether to extend and for how long."
— Supplies to help with home learning are headed to 3,224 students in Urbana and 5,439 in Champaign, courtesy of a $4,000 grant from the recently formed COVID-19 Relief Fund and $1,000 from the CU Schools Foundation.
— Carle says there is no one-size-fits-all set of criteria for who will get tested locally. Anyone with a COVID-19 symptom is instead being urged to call a local hotline to be triaged on the phone, then await doctors' instructions.
— The local COVID-19 hotlines those with any symptoms are being pointed to:
➜ Christie Clinic: 217-366-4070
➜ Carle: 217-902-6100
➜ OSF: 833-673-5669
➜ Health district: 217-239-7877