UI Board of Trustees
UI's Killeen, Jones announce initiatives to study, combat racism
URBANA — The University of Illinois is working on a systemwide academic center aimed at studying racial inequality, with the goal of launching it this fall, President Tim Killeen told trustees Thursday.
"The center will be located in Chicago, and will generate public-policy recommendations to effect real change, and to foster understanding and awareness," Killeen said.
Killeen also announced that members of the UI's police departments would take de-escalation and use-of-force training by the end of August, and each of the system's three campuses will form a police-liaison board that will review policies and procedures.
The boards will be made up of faculty, students, staff and community leaders appointed by campus chancellors this fall.
Additionally, Killeen said, each campus will "look into adding a social worker or mental-health counselor to every police shift, so as to provide insight from trained professionals to manage difficult situations."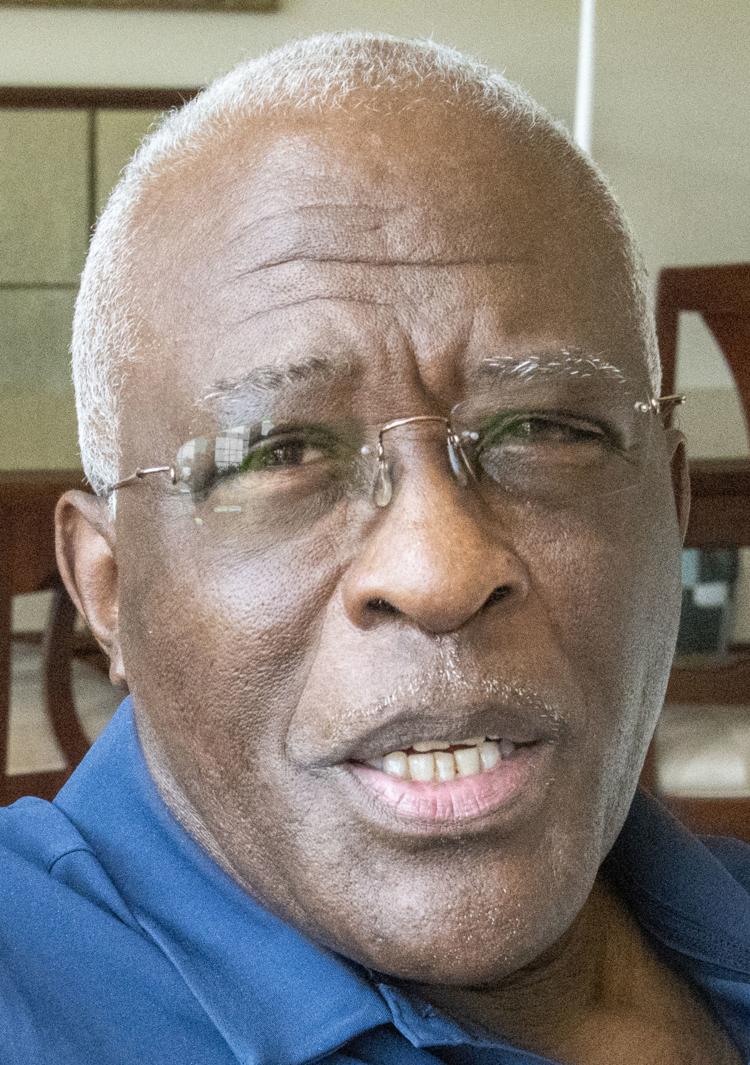 At the Urbana campus, Chancellor Robert Jones said he would soon be launching an initiative named "A Call to Action," aimed at dismantling systemic racism.
Jones said it would include a framework for addressing "persisting disparities at every level," working groups, investment programs, policies and research efforts.
"Our university must be leading the way to help our university and community and state and nation and society resolve the pressing and persistent issues of racism and social injustice," Jones said. "I firmly believe that this is also, as I've said before, a threat of pandemic proportion and is an existential threat to our democracy."
Killeen said the first component of the "Call to Action" would be a fund for research "focused on health disparities, systemic racism, and policing and criminal justice reform."
Administrators also provided an update on the financial impact of COVID-19 during Thursday's trustees meeting.
Chief Financial Officer Avijit Ghosh said the total costs of the pandemic for the last fiscal year, which ended in June, are expected to be between $172 million and $175 million.
Through May of the last fiscal year, Ghosh said revenue was up by $75 million and expenses were up by $162 million, with much of the increase in spending attributed to the salary program in the fall, the rise in the minimum wage and emergency funding for students.
Despite the pandemic, "total expenses did not exceed total revenues for the first 11 months of the fiscal year," Ghosh said.
"While the net margin will be much lower than in the last two years," he said, the UI's finances at the end of fiscal 2020 "should give us confidence in the stability of our financial position."
But he expressed concern about the next fiscal year.
"That picture is considerably more uncertain," he said.
He usually presents a budget in September, but said that would be delayed till November.
"Unfortunately, this year, we are still working on a variety of scenarios and trying to understand the projections for the fall semester," Ghosh said.
He said much depends on enrollment for the fall.
"While student intent to enroll continues to be high, it is difficult to project the actual enrollment in the fall, and this is true for universities around the country, especially the enrollment of international students," Ghosh said. " I would suspect that our numbers would remain uncertain until the students actually arrive here in late August."
Other coronavirus-related unknowns at this point: how much it will cost to test employees and students, contact trace, offer hybrid online and in-person classes, and reconfigure residence halls.
"We have instituted several expense control measures, and will continue to implement these as we finalize our budget," Ghosh said.
Some of the measures include top administrators and coaches taking 10 percent pay cuts, faculty not receiving regular merit-based raises this academic year and hiring being limited to "critical" employees.
As expected, trustees also approved Killeen's offer to forgo his annual $100,000 pay-for-performance bonus.
In other business, trustees signed off on:
— Extending the appointment of James Anderson as dean of the College of Education.
— Appointing Gene Robinson interim dean of the College of Liberal Arts and Sciences.
— Amending the contract with Kansas City-based HNTB Corporation for the design of the expansion of the Ubben Basketball Complex.
The contract now includes the construction-documents phase of the project and increases HNTB's contract from about $951,000 to nearly $1.8 million.