breaking
popular
top story
Wednesday's vaccination updates: Champaign County active cases fall to lowest point in 344 days; Piatt becomes first area county with 7-day positivity rate of 0.0%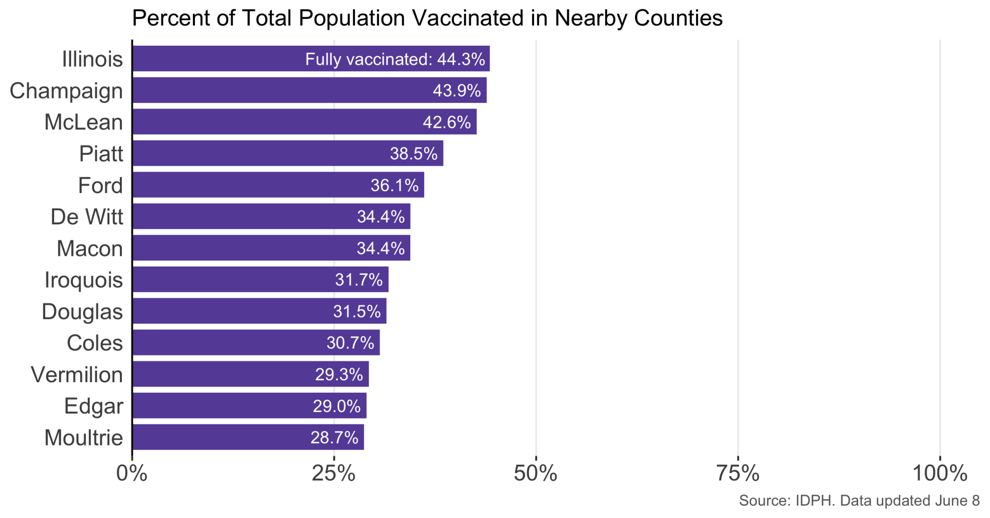 With no reported cases for the seven-day stretch that ended Sunday, Piatt became the first area county with a seven-day positivity rate of 0.0 percent, according to Wednesday's IDPH data. 
The state's formula for calculating positivity rates includes a three-day lag, so the period covered is from May 31 to June 6. During that time, Piatt reported 273 tests, none of which came back positive.
While testing is down considerably statewide from its peak — Piatt (pop. 16,396) hasn't processed more than 100 in a day since May 19 — the county also hasn't reported more than a single case since May 26.
Meanwhile, Champaign County's seven-day rate fell from 2.2 to 2.0 percent, after new data from June 6 (430 tests, 1 case) was added to its total.
Here's look at new seven-day rates for area counties: