Tom's #Mailbag, Sept. 24, 2021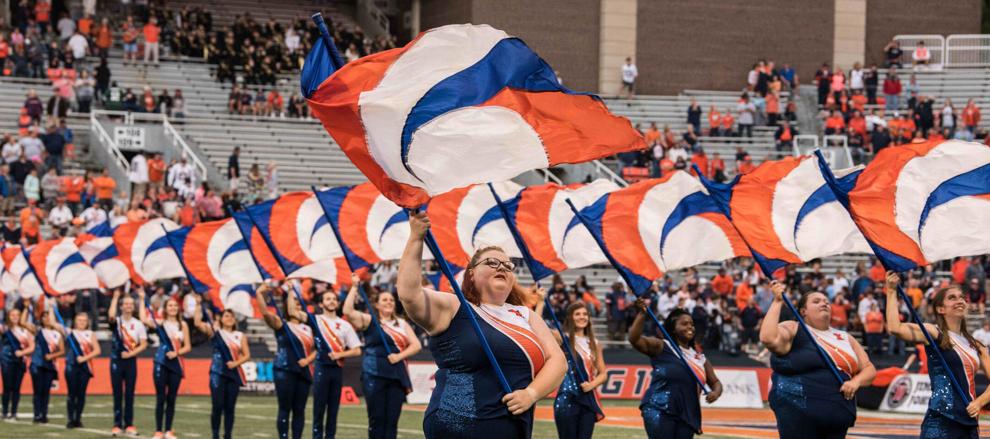 Questions for Tom? Just click here and he'll get you an answer
Lots of music in this week's mailbag: from the Pygmalion festival to the Marching Illini to the Bob Dylan/Carl Perkins song, "Champaign, Illinois."
Also, why a county sheriff's car was at a Republican Party event, a reopened Pizza Hut in Champaign and another warning about COVID.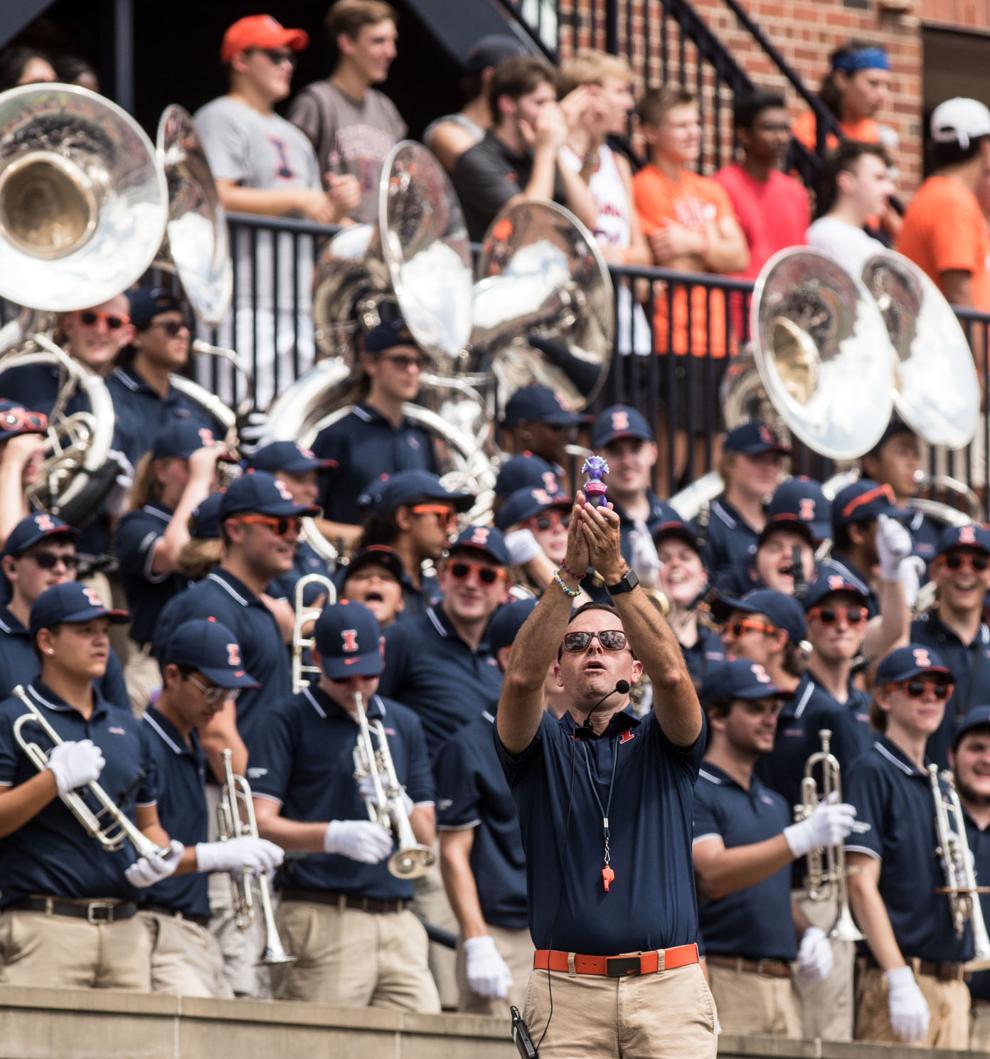 Marching Illini formation
"As a longtime season ticket holder on the east side of the football stadium I noticed that the band always plays facing the west never the east."
Not true.
"The band used to play to the traditional home side — the east stands for a number of years. Then the stadium renovation took place with the expanded press box. When this took place, the TV  networks moved everything to the west side of the stadium," said Barry Houser, the associate director of bands at the University of Illinois and the energetic director of the Marching Illini. "I was told that if we want any band coverage on the TV networks to turn the band from facing the east stands to the west stands. This was switched almost 10 years ago.
"In addition, we don't always play to the west stands. Pregame is set up to play to both sides of the field — both east and west stands. Pregame includes the band playing to all sides of the field both north and south sides as well.
"'Three In One' starts playing to the west stands, then the south end zone and then the north end zone which fans out to both the east and west stands. We play the 'Alma Mater' facing toward the press box.
"Most of our halftime shows are indeed toward the west stands but we have done two shows now where we play to the east stands for a chart or two."
Squad car at GOP picnic
"I was very disappointed to see a sheriff's deputy from the county using their squad car and K-9 at the Republican Party fall fundraiser. Isn't their a law against that? Should tax payers really have their dollars spent at a fundraiser? Did Sheriff (Dustin) Heuerman know or sign off on that?"
"The Sheriff's Office does not intentionally utilize government resources for political fundraising activities, regardless of political affiliation," said Sheriff Dustin Heuerman, who is a Democrat. "When asked to have a deputy at this event, it was pitched as a community event focusing on first responders and being facilitated by the Champaign County Republican Party, not a fundraiser.
"The Sheriff's Office tries to be involved in as many community events as possible, also regardless of politics. If this indeed was a fundraiser, it was not known at the time the decision was made to participate."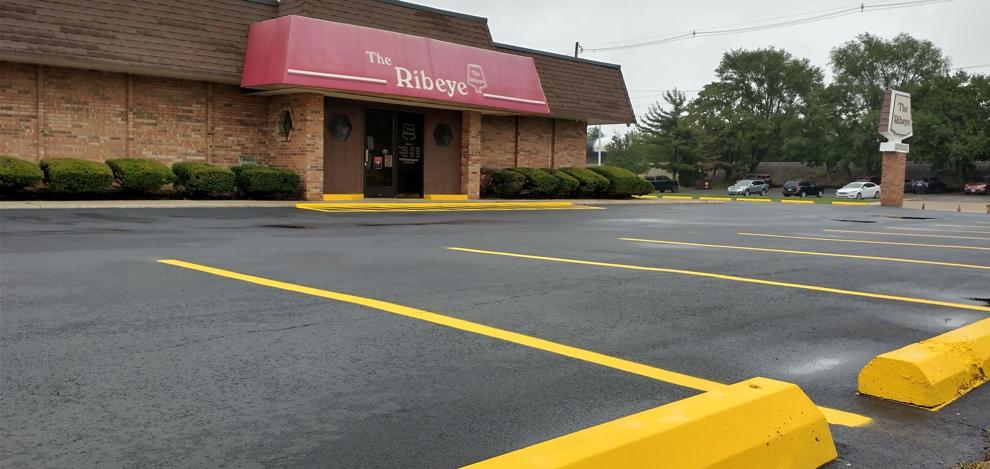 Ribeye reopening
"I was curious if there is any word on The Ribeye reopening. I was lucky to go before the last service before Labor Day, but I'm hopeful it will actually reopen."
No word yet on a reopening. Nancy Bicknell of Kentucky, one of the former owners of the restaurant at 1701 S. Neil St., said that it would be "soon" but that she did not know the date. She said the new owners are from the Champaign area but that she did not want to disclose their identity. Champaign's office of liquor commissioner "has not received notice of closure from the current owners nor have we received a change of ownership application for the liquor license, so we are not certain of the establishment's status moving forward," said Matthew Roschley, deputy city manager. 
Champaign Pizza Hut
"What happened to the Pizza Hut on Mattis Avenue in Champaign. Is it closed?"
It reopened Monday after a change in ownership, said manager Jeremy Vanmatre. The restaurant was closed for a couple of weeks.
COVID advice
"I miss the helpful COVID-19 Q&A's with Julie Pryde, especially during this latest wave. A particularly important question for her or another credible expert is how common are serious side effects from the vaccines? There seems to be contradictory information out there. Some people say that based on the Vaccine Adverse Event Reporting System, thousands of deaths have been caused by the vaccine, but other people say the vaccines are incredibly safe. How common is it really for people to have side effects that require medical treatment? How often does getting vaccinated result in death? How many people in Illinois have died from the vaccine?"
"Serious side effects to COVID-19 vaccines are very rare. In Champaign County, nearly 210,000 vaccines have been provided this year. There have been no hospitalizations or deaths associated with these," said Pryde, administrator of the Champaign-Urbana Public Health District.
"VAERS is a self-reported database. There is a disclaimer on their page that tries to make sure people understand that. What should be very clear to people is that infection with COVID can lead to serious illness, long term disability, hospitalizations and death. As of today, (186) people from Champaign County have died from COVID."
There are 659 active cases in Champaign County, 119 of them in people 10 and under, 117 in people 10-plus to 20, and 127 in people 20-plus to 30.
Pygmalion Festival
"Why is the Pygmalion Music Festival called Pygmalion?"
The music, reading and technology festival, which is running today and Saturday at six locations in Urbana, almost wasn't called Pygmalion.
"The original name was Mosaic Music Festival. I thought that would be a nice way to tie the history of the web browser to the event. It was almost done," said Pygmalion founder Seth Fein. "Then Justine (his spouse, Justine Fein-Bursoni) said, 'You know, you ought to Google that just to make sure.' I scoffed but I did it and sure enough there's a Mosaic Music Festival in Singapore."
Fein said he had already purchased the web domain and was days away from announcing the festival.
"I tried to reach deep into my love of music and literature and went with Pygmalion because it was the last record of one of my very favorite bands called Slowdive had released. That's really where it came from.
"But I also have been a fan of the Pygmalion (Greek) mythology. And Richard Powers, the author who was my professor in writing school, had written an unbelievable Pygmalion story called 'Galatea 2.2' which really takes place here in Urbana and discusses the idea of artificial intelligence and is really a beautiful, modern retelling of the Pygmalion (story."
This the 17th year of Pygmalion, Fein said.
"I think that we're now the longest, continuously running event of our kind in the country," he said. "Of what we do, with curated, arts-based, original programming, I think we're the longest running."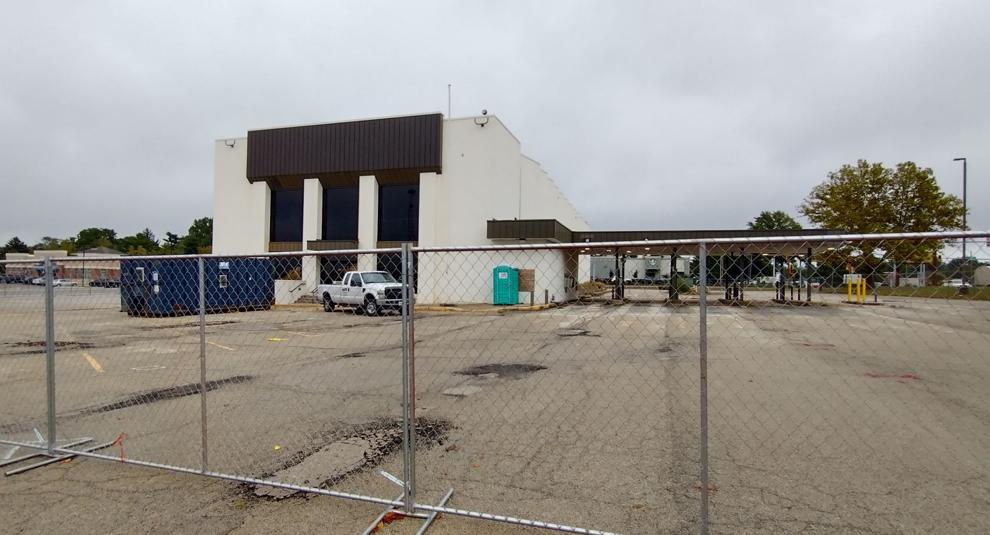 Chase Bank (again)
"There is fencing now around the old Chase Bank in Mattis. What is going on?"
Nothing official, said Randy Smith, building safety supervisor for the city. No demolition permit has been issued by the city for the building that began its life as a movie theater.
Sadorus sportsmen
"Does anyone happen to have any info on the founding members of the Sadorus Sportsman's Club?"
A 2014 News-Gazette story by Paul Wood said that four founding members included Bill Wood, whose tavern was the club's first home; John Hixson, Robert Whightsil and Earl Welch.
"Champaign, Illinois"
"What is the story behind a song about Champaign, written by Bob Dylan and Carl Perkins? Have a listen."
Better song lyrics have been written:
"I got a woman in Morocco,
I got a woman in Spain,
Woman that's done stole my heart,
She lives up in Champaign.
"I say Champaign, Champaign, Illinois,
I certainly do enjoy Champaign, Illinois.
"The first time that I went there,
They treated me so fine.
Man alive, I'm telling you,
I thought the whole darn town was mine."
The British-based website "Untold Dylan" scrutinized the song and concluded: "That chorus line makes me think that Illinois was chosen to rhyme with enjoy and then the guys searched out a city or town that could fit the line — maybe deliberately picking a location that some of us (especially those of us from beyond the US) might never have heard of. (No insult intended to Champaign — I am sure the residents of that city won't have heard of the village of Great Oakley where I live, even though it is mentioned in the Domesday Book, published 1086 AD. Although to be fair Champaign is a little larger if a little younger)."
Our County section
"Several months ago, The News-Gazette announced they will no longer print the Rantoul Press, and directed readers to the Our County section of the website. After updating that section for a whopping one day (March 26, 2021), it went dead except for a few stories in early July. For us in the northern part of your coverage area have now learned the Ford County Record will no longer be printed, and once again directed us to the Our County section of the website. Should we look forward to the same stellar coverage for Ford County as that being provided for Rantoul?"
"Readers should have been directed to the Our County section in each day's print edition, which indeed is made up of local news from all corners of our circulation area, including Rantoul," said News-Gazette Editor Jim Rossow.
"That daily dose of local news, however, was not initially included in what was a flawed 'Our County' offering on the website. All of Our County Editor Dave Hinton's content was online — just not grouped in the 'Our County' category.
"We're in the process of getting that fixed. Thanks for letting us know."
MTD social service spending
"Other transit districts a recognize social services as an effective tool as opposed to incarceration, with the goal of ride with less unstable, smelly, and desperate, even private enterprise; How much is budgeted for social services in the MTD taxing district of The Yards/Illinois Terminal expansion project of $200 million?"
"MTD has excellent relationships with local social service agencies. We partner regularly in a variety of ways," said MTD Managing Director Karl Gnadt. "A detailed budget for The Yards has not been completed yet. It is way too early for that."