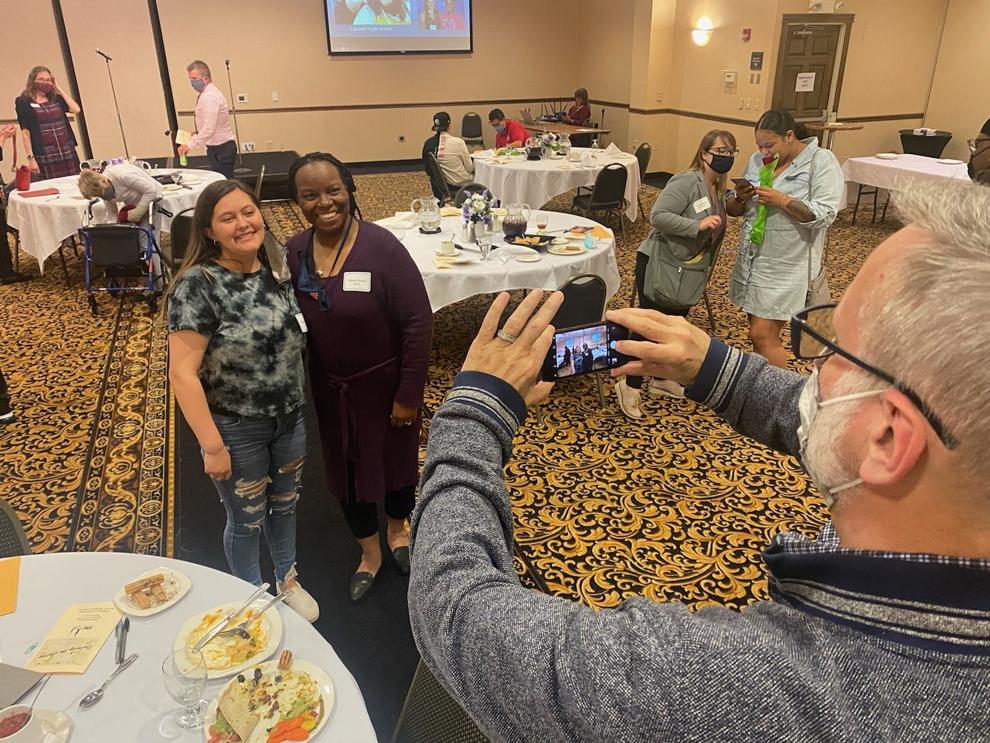 The C-U One-to-One Mentoring Program hosted scholarship banquets this week to salute high school graduates and their mentors from Urbana (Tuesday), Champaign Central (Wednesday) and Centennial (Thursday).
Scholarships provide up to $14,000 for graduating seniors to use to further their education.
The nonprofit C-U One-to-One Mentoring Scholarship Foundation also recognized four students who demonstrated outstanding perseverance, drive and positivity: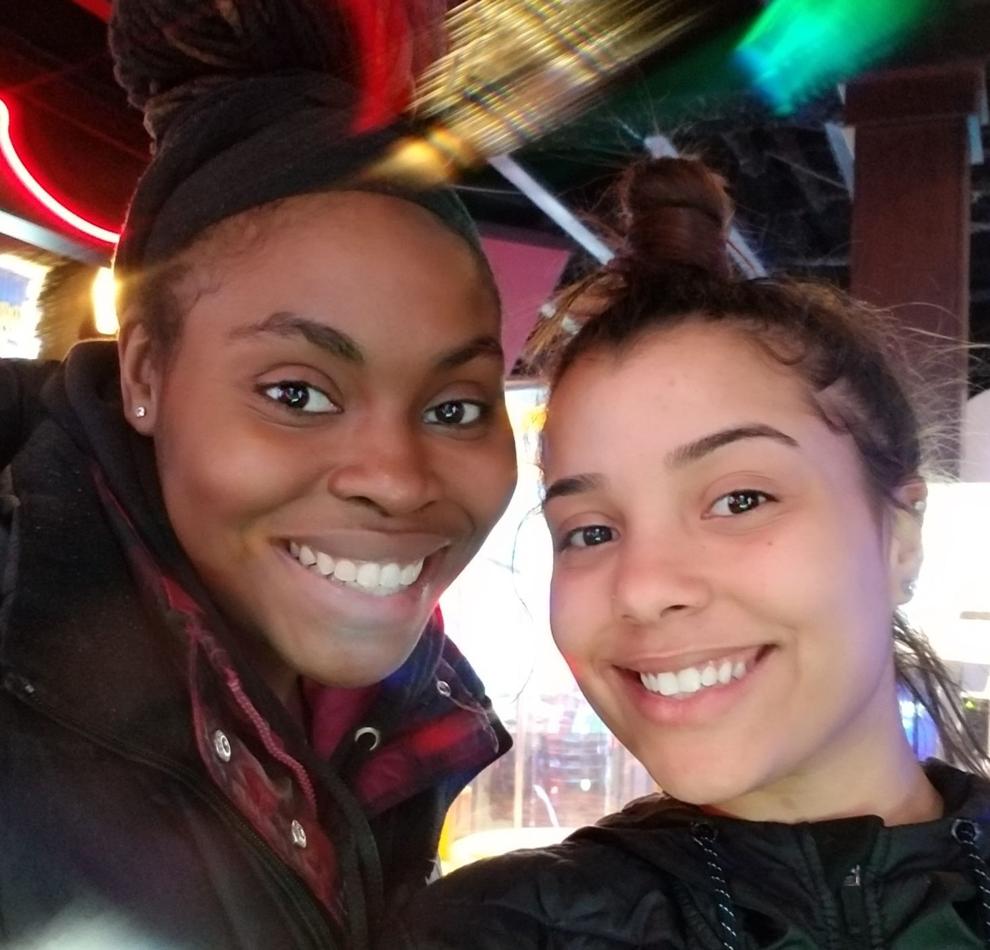 Grit Award:
Lauren Cravens and Taniece Davis of Centennial.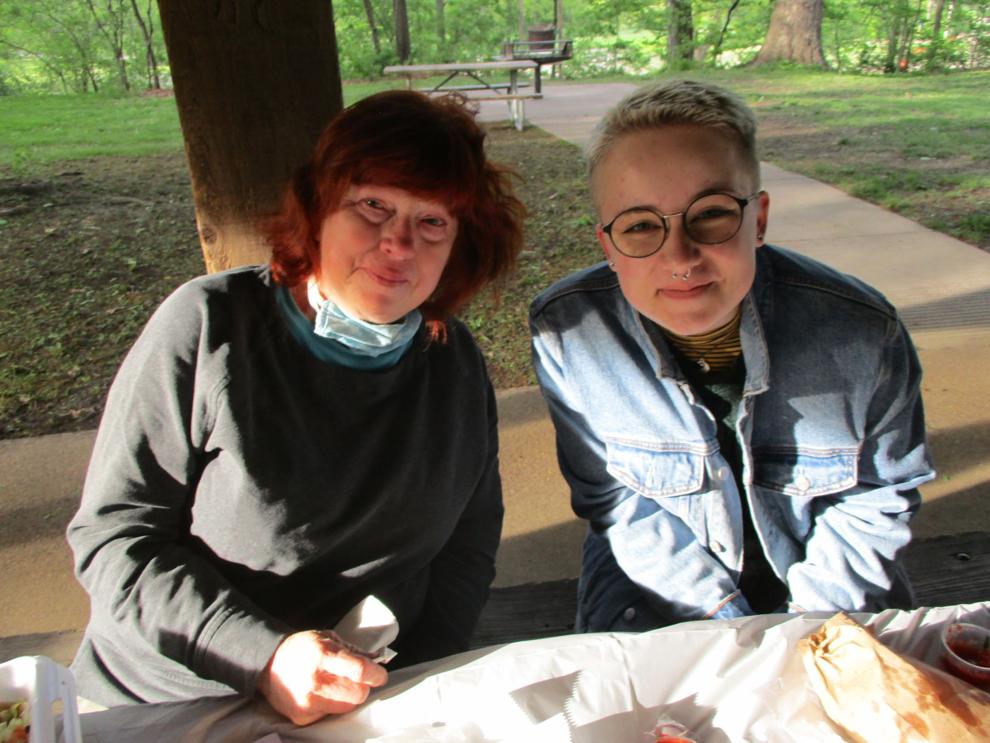 JFG Award: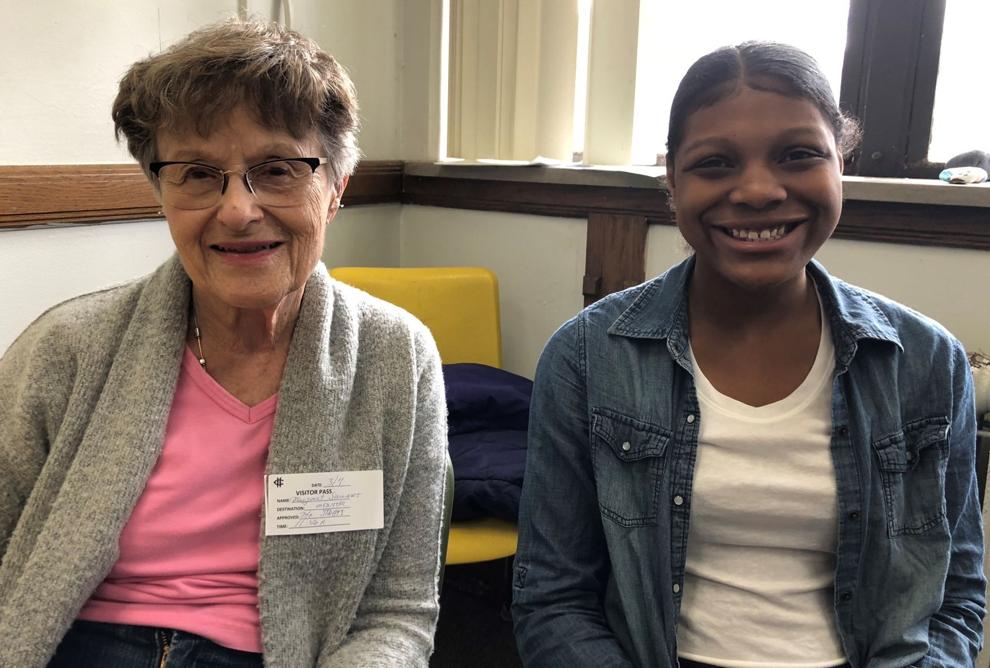 Vision Award:
Terrykah Smith of Central.
Completing its 27th year, the program is seeking mentors for the 2021-22 school year.
If you're interested, contact Lauren Smith in Champaign (smithla@u4sd.org or 217-351-3722) or Tom Howley in Urbana (thowley@usd116.org or 217-337-0853).
This year's graduates and mentors:
CENTENNIAL
Mentee/Mentor
Xanylah Craig/Lynn Mikovich
Lauren Cravens/Diane Butler
Emmon'y Davis/Diane Buller
Taniece Davis/Jazmine Summerville
Reyanna Dodd/Betsy Alfonso
Jabariana Fowlkes/Karen Rock
Devin Gilbert/Brad Schnizlein
Kendall Henderson/Dean Brown
Traveon Johson/David Gray
Elijah Moore/Justin Craig
Rachel Ormsby/Diane Butler
Amareon Parker/Joe Gallo
Alani Price/Lynn Mikovich
Josh Taylor/Wade Franklin
CHAMPAIGN CENTRAL
Mentee/Mentor
Izayah Alexander/Justin Wilfley
Arianna Balgoyen/Yolanda O'Connor
Dyamond Bass/Kourtni Turner and Dwania Clark-Turner
Nick Costa/David Sharpe
Franklin Crawford/Nathan Rath
Hailey Hamm/Margaret Mauer
India Huffman/Amanda Baker
Keyon McLaurin/Ron Cochran
Angel Mendoza/Charles Larenas
Jaliyah Nesbitt/Kate Flugge
Brianna Ronk/Kathryn Glynn
Tarrykah Smith/Margaret Stewart
Ellena Thomas/Leisha Beasley
Heaven Walker/Lynn Mikovich
URBANA
Mentee/Mentor
Britany Alvarado/Karen Shelton
Jose Alvarez/Jeff Unger
Daijohna Billings/Kristen Young
Kelisia Brown/Kate Kemball
Arizona Dalton/Dave Charney
Nia Diaz/Kim Ormsby
Kelis Dunn/Caroline Ewing Helton
Corvaughn Estes/Philip Gable
Marissa Guiles/Courtney Tamimie
Marlon Howerton-Sweid/Keenan Arnette
Aaliyah Jackson/Lula Chen
Eli Johson/Phyllis Winters-Williams
Bailey Kimbrell/Lynnsey Brownfield
Adan Michel/Michael Bantz
Brooklyn Nesbitt/Arlene Anderson
Allison Perez-Briseno/Deborah Tamimie
Tyonna Pettius/Mary Blair
Joe Tull/Steve Schollmeier
Tony Walker/Sharon Dill-Hardy
Jermale Young/Dan Hoch
NOVAK ACADEMY
Mentee/Mentor
Luca Villasenor/John Gutzmer
Miss someone? Email jrossow@news-gazette.com