Tattoos are a part of my culture.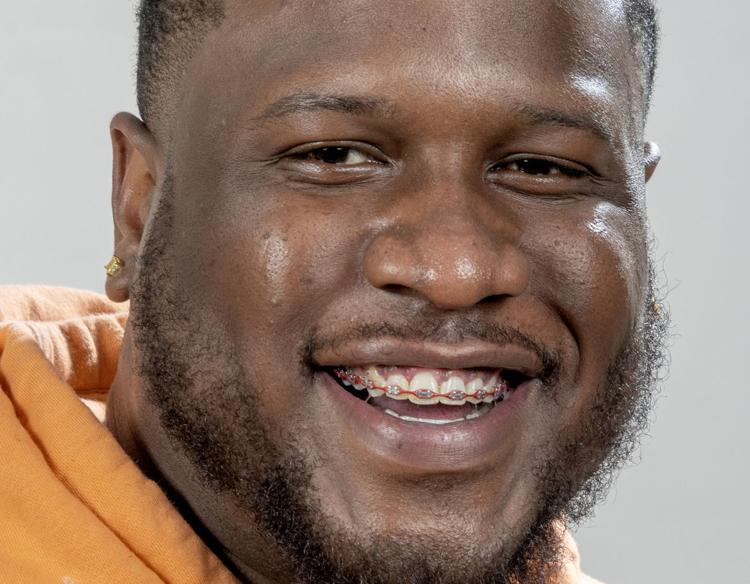 Growing up, all of my childhood idols had them, so of course, I wanted them. LeBron James was my biggest influence. Seeing all of his tattoos and the swagger he had on the court was the icing on the cake for me.
I had to get some.
I remember getting my first one in the eighth grade. I was 14 years old and nobody could tell me anything. A friend of mine knew a person doing tattoos for $30 — right out of his Champaign kitchen — so I saved my money until I had enough to get one.
The day finally came, and boy, was I nervous. I had to question myself a few times — like: "Are you sure you're ready for this?" But then I thought about LeBron and how I knew he wouldn't chicken out, so I went with it.
The next day at school, I cut the sleeve off my shirt so everybody in school could see my new tat — a basketball hoop on my right shoulder. All of my friends loved it and wanted to know if it hurt. Of course, I told them it didn't, even though I might have dropped a tear or two in the process. They didn't need to know that.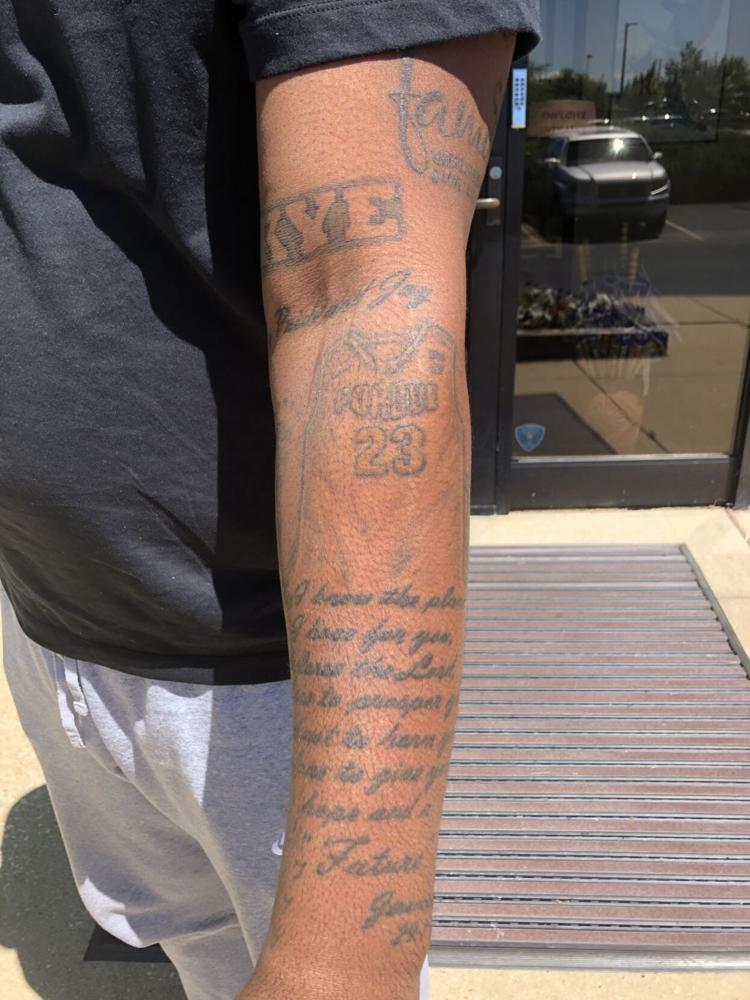 After all of the attention I got after my first one, I went on a spree. By the time I was a sophomore in high school, I had my right arm almost fully covered with tattoos.
A few of my favorites, which I dedicated to family, are all on the same arm. They are both of my kids' names and a picture of my Purdue jersey. They mean the most to me because my children are who I live and work hard for and basketball is my first love.
Now that I am an adult, I do regret getting some of the tattoos because they don't have a deep enough meaning and some of them are bad quality. I was young and in a rush to be like who I looked up to. I don't think I'll ever get any more, but I will get some of the not-so-good ones fixed.
My kids see my tattoos and often ask questions about them and say that they want one. I know there is going to be a time when they are of age and able to make their own decisions, so my advice to them will be to make sure that everything they get has a meaning behind it and that it's everything they imagined it being — because it will be on you for the rest of your life.