In the kickoff of a new occasional Sunday series of guest columns from locals doing interesting things overseas, 2009 Mahomet-Seymour High School grad CHRIS STARBIRD checks in from Ukraine, where he and wife JESSICA are spending two years as Peace Corps volunteers.
Know someone you'd like to see spotlighted here? Send an email to Editor Jeff D'Alessio at jdalessio@news-gazette.com.
ZALISHCHYKY, Ukraine
It takes five minutes of looking at a 100-year timeline of Europe to see that Ukrainians have witnessed immense change in their lifetimes.A series of traumatic events, approximately one per generation, has resulted in a scarred yet resilient nation. The World Wars, the Soviet Union, the Red Famine, the Chernobyl nuclear explosion and the current occupation and war with Russia are only a few traumatic events this country has seen during that time.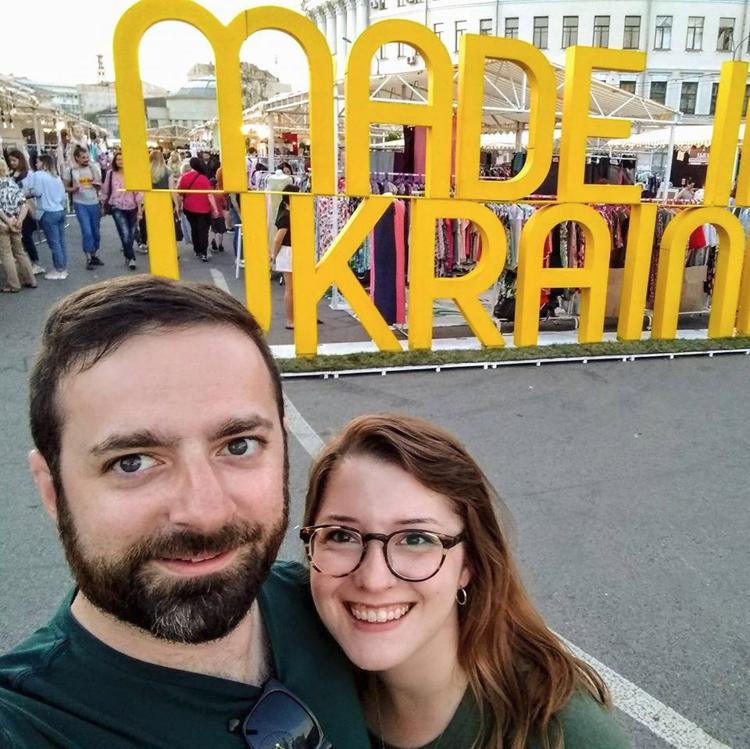 No one has been left untouched by these events.
I arrived in Ukraine with my wife in August of 2018. Jessica teaches English to 10- to 16-year-old students, and I work with the local town administration. We live in rural western Ukraine, where the pace of life is slower than we're used to, and yet more difficult as well.
Some days, the language barrier seems impenetrable and the work culture foreign, amid an often-tenuous social life. These things, however, do not remove the meaning from our work.
The Peace Corps prepares volunteers for two years of service through a training program that consists of both language and technical training over the course of two to three months in the host country. We lived with Ukrainian host families during our first six months in country, giving us the opportunity to integrate into the community and form relationships which would benefit the work that we now do.
Our work is to fulfill three goals: first, to meet the needs of our community for technical training; second, to share American and democratic values with Ukrainians, and then also to share Ukrainian values and culture with Americans.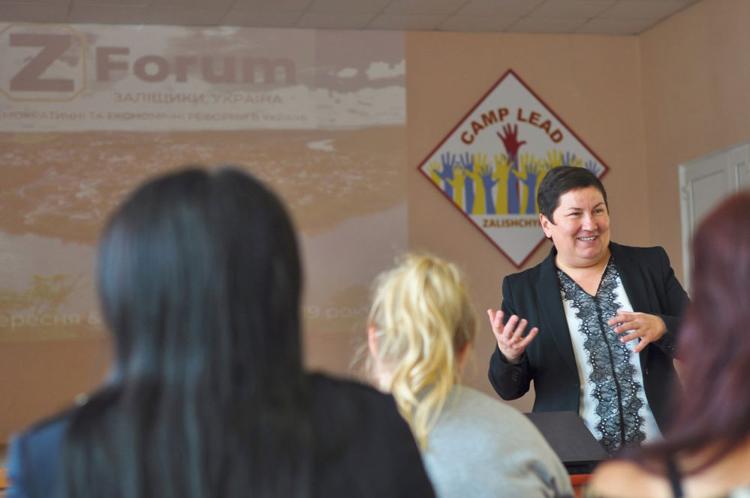 Ukrainians are unapologetically patriotic. The history of Ukraine's borders all but demands it of them. Therefore, given the current occupation and proxy-war carried out by Russia, Ukrainians have given everything to defend those borders.One of the 13,000 lives given during this conflict was in 2014, a 24-year-old man from our town. His name was Orest Kvach.His mother, Alla Kvach, amid her grief, yet with passion and zeal, left her dental practice of 25 years to run for mayor of our town. Her opposition didn't see it coming; she nevertheless won by a landslide. As mayor, she doesn't view herself as a politician but rather a tireless advocate for the people of our town.
Meanwhile, Ukraine is undergoing massive democratic, economic and educational reforms that will ultimately reshape Ukrainian society.
The focus of these reforms is the decentralization of power in the government. These reforms are unprecedented, with an unimaginable amount at stake, given the state of Russian aggression.
Alla came to me one day saying, "I have an idea." Together, Alla and I proposed a project called "Z-Forum" — the "Z" coming from the first letter of our town. Due to Alla's commitment to gender equality in society and professionally — a tenet of these reforms — our project targeted women working in government.With financial support from the U.S. Embassy, Peace Corps and the National Democratic Institute — and an amazing cast of community members — we delivered Z-Forum this September for 60 women working in government from all over Ukraine.These women are mayors, members of councils and leaders of these reforms. The long-term outcomes will produce an environment where women and men are equally esteemed in decision making.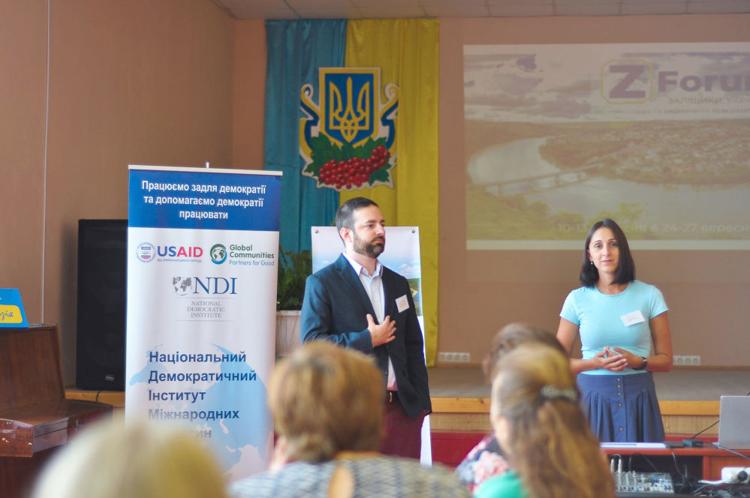 When it's all said and done, and Jessica and I are back in America after two years living in Ukraine, will we remember the language barrier and the work culture? Or will we remember the people like Alla who continue to persevere in a country that has already overcome so much?
The people we live and work with make it a privilege to serve in Ukraine.
Chris Starbird can be reached at starbird.christopher@gmail.com or birdsinukraine.com.