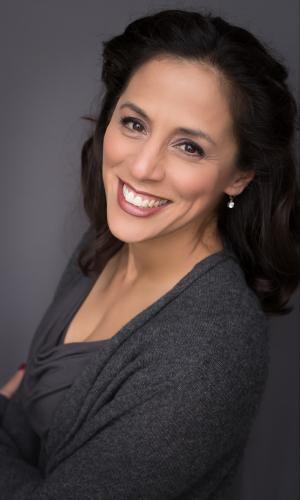 'Paul's father was unable to get home because there was no transportation in or out of Manhattan and so he walked across town to the Upper West Side'
By YVONNE GONZALES REDMAN
Associate Professor, UI School of Music
On Sept. 10, 2001, my then-boyfriend and now-husband Paul, a born and raised New Yorker, and I boarded a plane from LaGuardia Airport to fly home to my hometown of Houston so that he could meet my parents for the first time.
We both were eager to go since we felt confident that our relationship would progress to marriage; it was an exciting getaway from our jobs in Manhattan.
My parents had sadly lost their home to tropical storm Allison early that summer, so as they were getting settled in a new place, Paul and I stayed with my cousin.
That morning, I awoke to the house telephone ringing nonstop. I walked down the stairs to answer it — it was my parents — and I saw the newscast was showing the first tower smoking and the anchors were explaining that a plane had hit one of the Trade Center's buildings, but they had no details. My cousin and I just continued to watch.
To our great shock, the cameras suddenly shifted their focus toward the sky and caught another plane in the air heading straight at the buildings. The image was unbelievable; could this be a movie? No, it wasn't. Then I knew something horrible was at hand.
Paul had family, and we both had dear friends, who worked in Manhattan. Our shock was deepened when the towers collapsed, and we were fearful. Paul's father was unable to get home because there was no transportation in or out of Manhattan and so he walked across town to the Upper West Side, where Paul's brother lived.
Their neighbors described being in the park on the Hudson River earlier and seeing a large airplane flying low and heading downtown. They sensed something was wrong.
Paul lost a friend who was working in the Trade Center that day and when we were finally able to return to New York City a week later, he played trombone with the Orchestra of St. Luke's for the first memorial service at the site.
Several years later, we moved here to C-U and our School of Music held a memorial concert coinciding with the time of the first tower being hit. I performed a piece composed by Richard Pearson Thomas from a set of poems inspired by that day's events.
The writer Alicia Vasquez posted this on the "Wailing Wall," which had been set up at Grand Central Station and was covered in handwritten expressions. The poem is "don't look for me anymore."
don't look for me anymore
it's late and you are tired
your feet ache standing atop the ruins of our twins
day after day searching for a trace of me
your eyes are burning red
your hands cut bleeding sifting through rock
it's my turn, I'm worried about you
watching as you sift through the ruins of what was
day after day in the soot and the rain
I ache in knowing you suffer my death
don't look for me anymore
hold my children as I would
hold my sisters, hold my brothers
hold my children for me
since I can't bring them up with the same
love you gave me
and I'll rest assured
you're watching my children
don't look for me anymore
go home and rest ...