URBANA — A self-professed abortion opponent who allegedly tried to burn down a Danville medical building that is set to become a clinic offering abortion services told the FBI that he'll try again if he gets the chance.
According to an affidavit, Philip Buyno, 73, of Prophetstown, near the Quad Cities, allegedly tried to destroy the building at 600 N. Logan Ave. by ramming his 2013 Volkswagen Passat into it.
The incident, which took place about 4:30 a.m. Saturday, caused "significant damage to the building, especially the front entrance," officials wrote. But it could have been worse: Buyno allegedly had multiple containers of gasoline and antifreeze in his vehicle, as well as matches and flares to light a fire.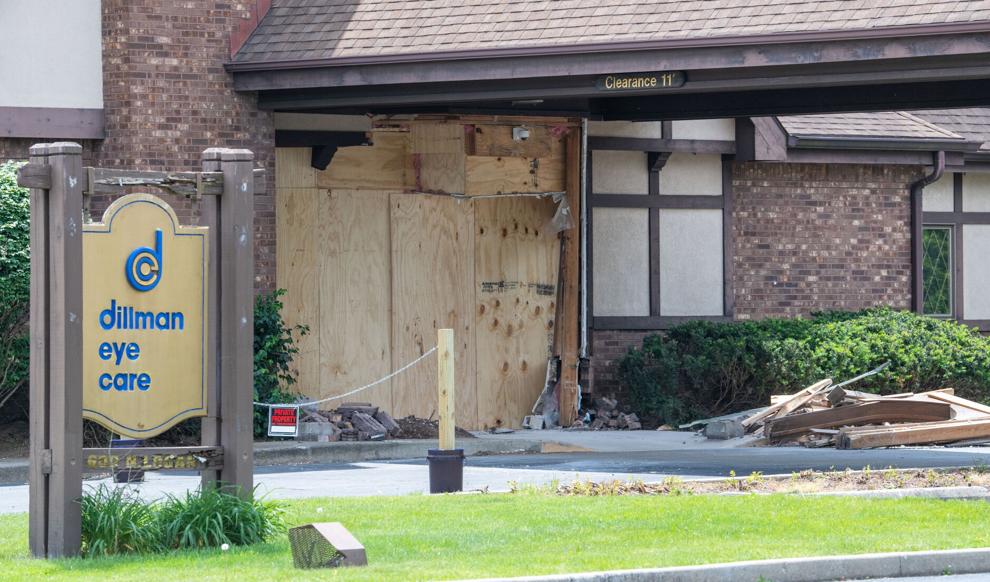 Buyno was scheduled to be arraigned Tuesday afternoon in federal court in Urbana, but Assistant U.S. Attorney Eugene Miller said Buyno reportedly "experienced a medical event" at the Vermilion County jail before he could be taken into custody by the FBI.
Buyno was subsequently taken to OSF Sacred Heart Medical Center in Danville, where he was admitted. Miller said physicians "would like to do more tests on him" and that Buyno was expected to be transferred to an Urbana hospital.
U.S. Magistrate Judge Eric Long continued the arraignment until 3:30 p.m. Thursday.
"If we need to do the arraignment at the (hospital), we can," he said.
Buyno initially faced state charges in Vermilion County Circuit Court. But Miller said those have been dismissed and his office will prosecute in federal court, where Buyno faces tentative charges of attempted arson and five to 20 years in prison if convicted.
In an affidavit laying out the probable cause to charge Buyno, FBI agent Andrew Huckstadt said his review of the crime scene showed that Buyno repeatedly backed his car into the front of the building "until it got stuck."
"After the Passat got stuck, Buyno was trapped inside and could not get out," Huckstadt said. "Buyno stated that he threw the red gas can out of the window so the gas would spill and he could light the gas on fire, but the can landed in an upright position. Buyno told us that he intended to burn his own car, along with the building, but he never got the chance because he got stuck inside the Passat and then the police arrived."
The owner of the building told authorities he hopes to open the facility later this year and expects to serve young girls and women "from multiple states, including Indiana and Illinois."
The building, a former location of Dillman Eye Care Associates, is being converted into a women's health care facility where abortions will be performed. Buyno told a Danville police officer that he is a "member of a 'rescue group' whose purpose was to prevent abortion clinics from being established."
Buyno talked freely to investigators, waiving his legal right to remain silent. He said that he has been intermittently active in the anti-abortion movement during the "late 1980s and early 1990s" and had been "arrested numerous times."
After retiring four years ago, Buyno said he "again became active" in the movement and was arrested in 2019 for "trespassing at an abortion clinic in Peoria."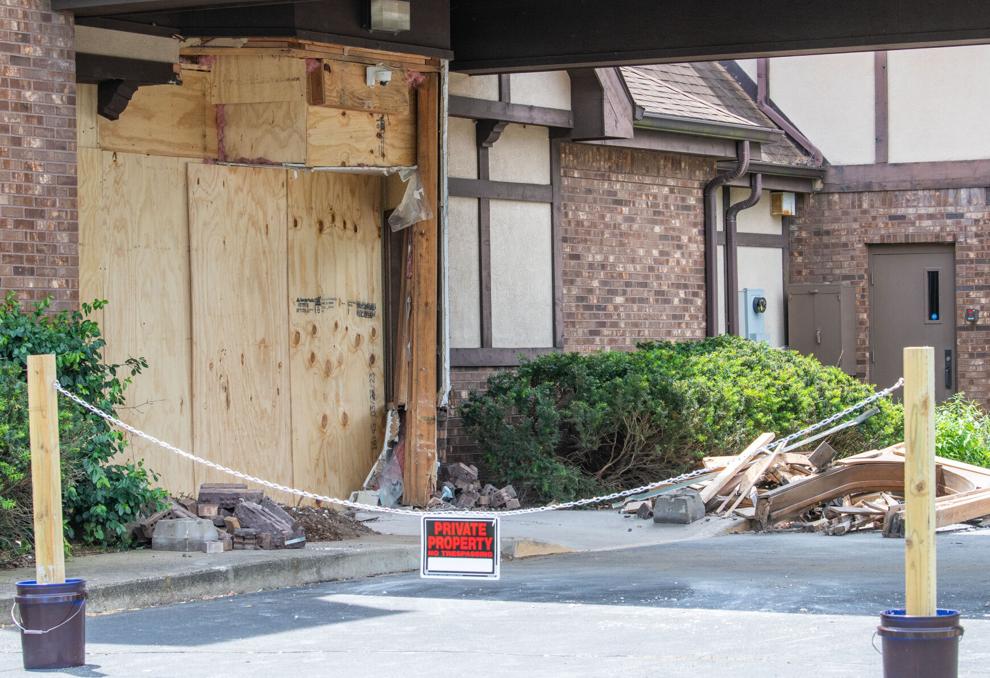 During his conversation with authorities, Buyno made no effort to minimize his opposition to abortion.
"If I could sneak in with a gas can and a match, I'd go in there again," he said.
Tuesday's hearing, conducted by video, was intended to address the charges against Buyno to determine if he's eligible for appointment of a federal public defender to represent him, and to decide if he should be released or remain in custody.
Given his statements to authorities, Buyno is likely to remain in custody because he poses a threat to public safety.
Huckstadt said in his affidavit that Buyno vowed that "if he were released from jail tomorrow, he would finish the job."