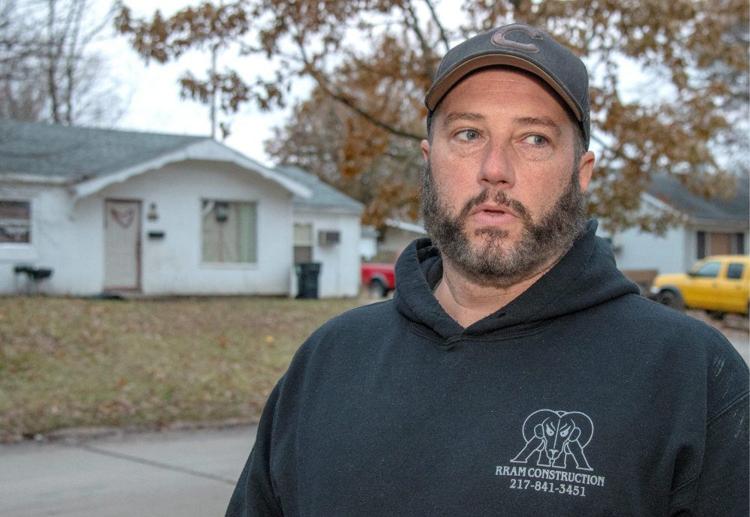 CHAMPAIGN — A 16-year-old is shot and killed. Then a 14-year-old.
Now a 10-year-old lies hospitalized, critically wounded by gunshots that pierced the walls of a Champaign home while he was in bed Sunday night.
Residents of the Garden Hills neighborhood and other community leaders are weary of the violence, especially when it affects children.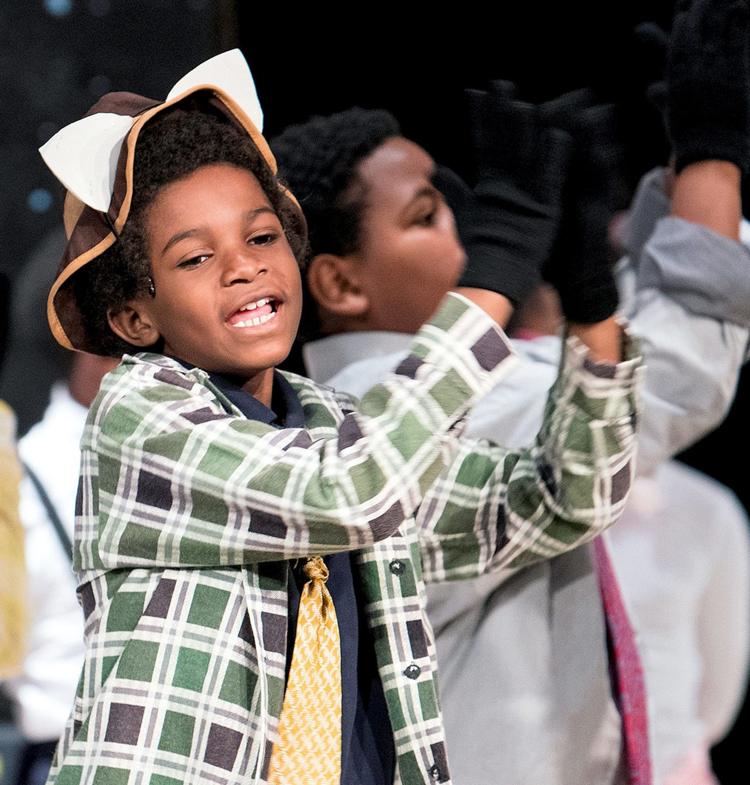 "People are outraged because it was a 10-year-old," said city council member Clarissa Fourman. "It's tough, because I think we've become so desensitized, people are going to be upset and then they're going to move on.
"A 14-year-old died. A 16-year-old died. How low are the ages going to go before they stop shooting at people's houses?"
Police said multiple shots were fired into the home in the 1600 block of Williamsburg Drive around 11:30 p.m. Sunday. Police recovered four or five shell casings outside, said spokesman Tom Yelich.
The 10-year-old was hit twice, suffering two life-threatening gunshot wounds, police said. Officers administered first aid until the boy was rushed to a local hospital for surgery, where he was listed in critical condition Monday, police said.
His mother, Lennita Roberts, posted on Facebook Monday afternoon that he was responding to her, wiggling his toes, nodding his head and squeezing her hand.
"As soon as he heard my voice, he opened his eyes," she wrote.
Her son, Decari Roberts, is a student at Stratton Elementary School in Champaign, where social workers, psychologists and other professionals were made available to talk to students and staff.
Investigators don't believe he was the intended target. No arrests had been made as of Monday evening.
Investigators are asking homeowners and businesses in the area with surveillance cameras to contact the police department at 217-351-4545 to share video footage.
Anyone with information about the incident can also contact police at that number or Crime Stoppers at 217-373-8477 (TIPS), 373tips.com or the "P3 Tips" mobile app. All Crime Stoppers tips are anonymous.
'Not a random act'
On Monday, around 12:30 p.m., shots were fired near West White Street and Kenwood Road, prompting a heavy police response, but no arrests were made, Yelich said. No one was injured, though some residential buildings were damaged by gunshots, he said.
It's too soon to say if the two incidents were related, he said.
Chad Smith, president of the Garden Hills Neighborhood Association, spent time Monday with the Roberts family, offering his help.
He said family members told him Decari was in his bed when the shots were fired. His sister tended to him and then woke up the adults to call for help, he said.
"It's extremely sad," he said.
One bullet went through a window and several walls, lodging in the kitchen, he said.
Smith and Fourman said the house had been shot at about a month ago.
"That's not a random act. That's not a mishap. It's targeted," Smith said, though he said the family didn't know why.
Smith said the neighborhood association's steering committee is discussing what it can do, working with community resources and outreach programs.
He hopes there's no retaliation and witnesses cooperate.
"I want this person to serve justice appropriately. I don't want another accident like this to happen to someone else's family," Smith said.
Fourman agreed.
"I don't know when it stops and I don't know how to make it stop," she said. "When does the community say, 'We will no longer protect shooters?' What's it going to take until we as a community hold shooters accountable? Someone knows who shot up this house."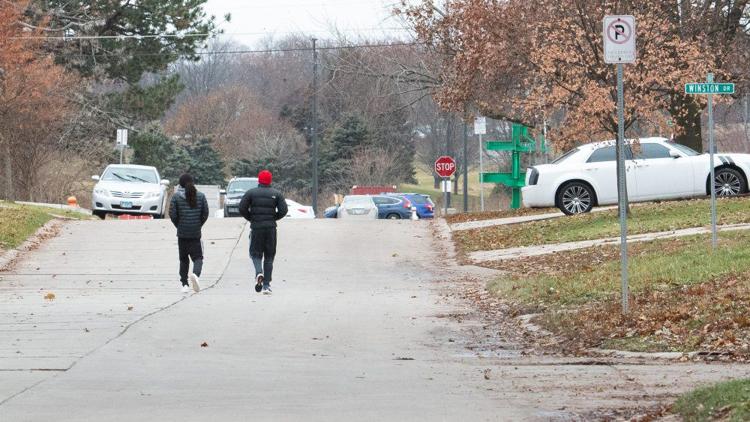 Anti-violence efforts
Last May, 14-year-old Elijha Booker of Champaign was accidentally shot and killed by a 15-year-old friend, whose family initially did not cooperate with police. The 15-year-old, who had been on probation for aggravated battery, was eventually sent to juvenile prison, possibly until his 21st birthday.
And in June, Jaquaveon Faust, 22, was charged with three counts of first-degree murder in the August 2018 fatal shooting of 16-year-old David Sankey, who was found near the intersection of Paula Drive and Larkspur Lane. A second man, Darrion White, 19, is also awaiting trial in connection with the shooting.
More than 100 people attended a memorial for the former Champaign Central student.
Council member Will Kyles thinks the latest shooting will motivate those working to end gun violence — city agencies, churches, neighborhoods and community members — to work even harder.
"Stuff like this leaves you speechless," Kyles said. "At the end of the day, it makes us even more committed to the mission that we have."
Kyles wants to canvass neighborhoods to remind people "that we care."
"We have to get back to knowing our neighbors, just showing genuine love and care for each other," he said.
He believes the Community Coalition and other anti-violence efforts have an impact.
A setback like Sunday night's shooting "doesn't take away from all the work that's been done and it doesn't take into account all the violence and gunshots that have been prevented. You don't get the reports on all the lives that have been saved," he said.
Community callout
Fourman said the Community Coalition and other "proactive" programs are effective in catching kids before they "go down that path." But she also blames the prevalence of guns.
"I know people who are carrying guns just to have a gun. Once you pick up a gun and have it for protection, you're saying you don't mind using it," she said. "It's scary."
Donte Lotts, a social worker in Wiley Elementary School in Urbana and a community activist, said his initial response to Sunday's shooting was "anger and outrage."
Lotts said the community has organized several initiatives to share information and try to find solutions.
He's not sure whether the problem is a lack of resources, people not taking advantage of them or an issue with "family structure and dynamics." Many parents struggle with basic needs or are unable to teach their kids "necessary social-emotional aspects of life," he said.
He believes the answer is to start early. He's worked for two decades to connect with families through the Boys and Girls Club, the Ready program, coaching and volunteering. He's also part of a mentoring program for middle school and high school boys.
"If change is going to happen, it has to come from the community. You can have as many agencies and organizations involved, but until the community stands up," it won't happen, he said.