Ask the Experts: What will college sports look like five years after NIL?
One week into a bold new era for college sports, student-athletes are cashing in for hawking products, signing autographs and shooting 'happy birthday' videos for fans. What's next for the historically slow-to-change NCAA?
We asked insiders, influencers and decision makers from across the country what they believe the college sports landscape will look like five years from now.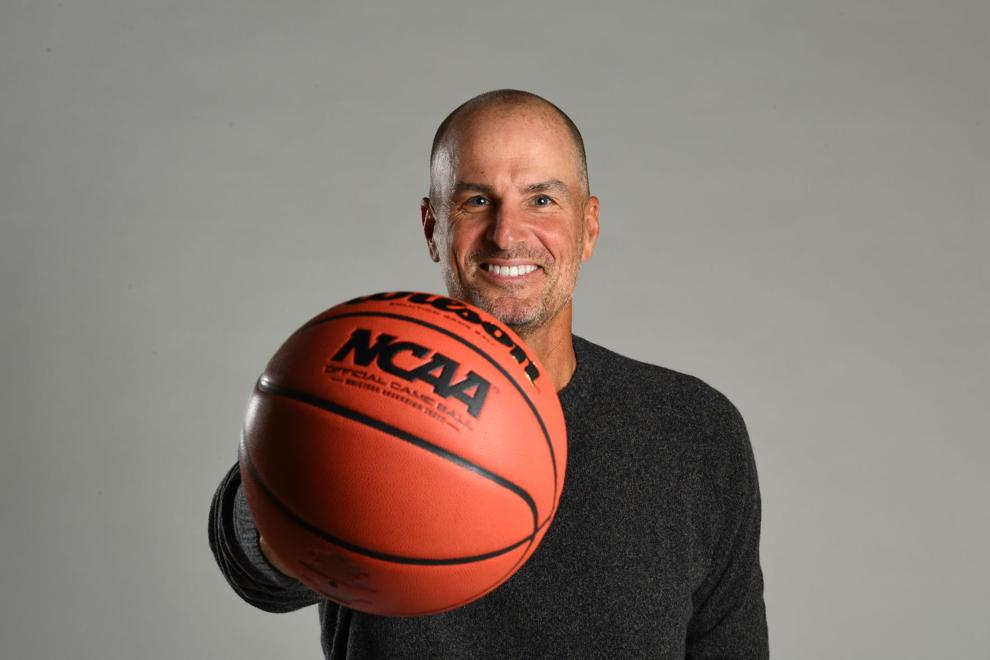 JAY BILAS
ESPN college basketball analyst
"College sports will look very much the same, but it will have a greater degree of fairness and the NCAA will hopefully stop violating federal antitrust law.
"Since 1984, there has been drastic change, but it was all on the revenue generation side, and nobody predicted doomsday. Players are now pros, and the business will progress just fine.
"The predictions of chaos are total nonsense."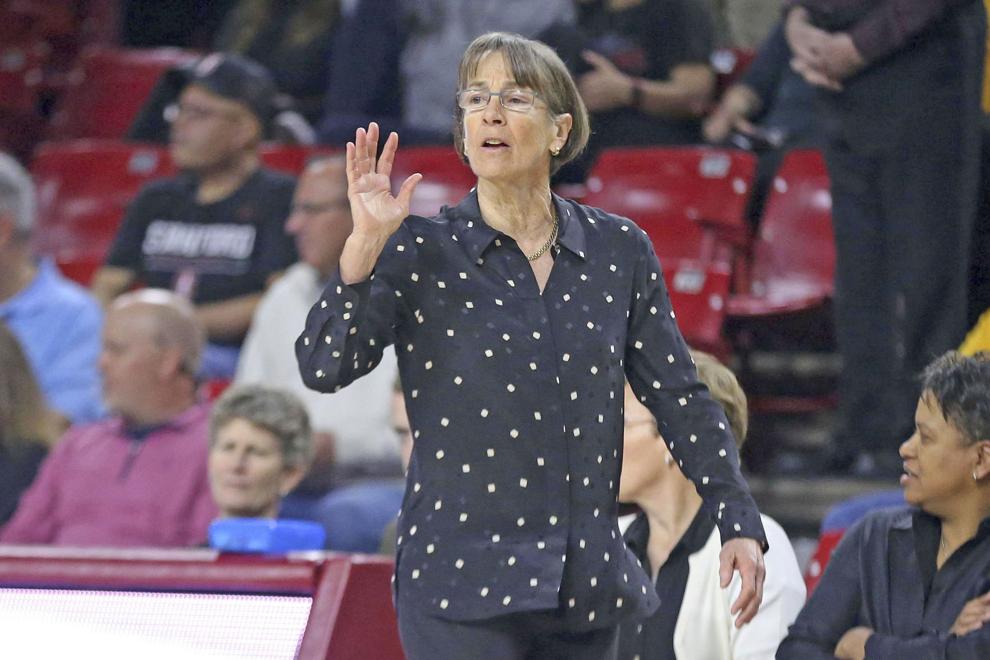 TARA VANDERVEER
Women's basketball's winningest coach led Stanford to third national championship in April
"First, I hope things are different for female athletes. I hope that universities and the NCAA truly embrace Title IX and have fair and equitable treatment for women.
"Secondly, NIL will be very interesting. I hope that the student-athletes who already have a lot on their plates can handle academics, sports and now being a business person. I think student-athletes need and deserve support and help from their respective universities.
"Finally, I am very optimistic about the future of college sports. College athletics are very special. Hopefully, college sports leaders make sound decisions so that we can grow and adapt to all of the challenges we face."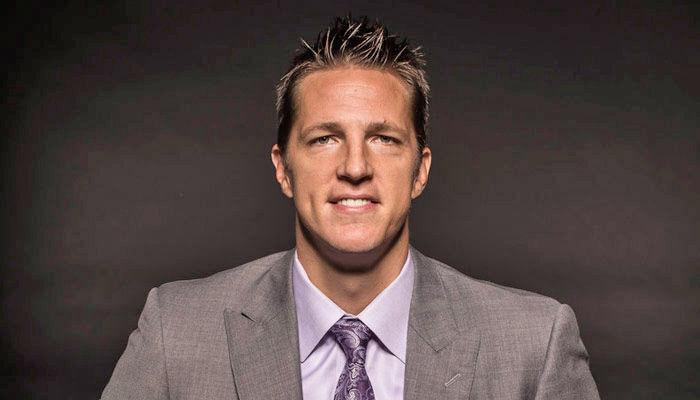 CASEY JACOBSEN
Fox Sports college basketball analyst
"I'm happy that student-athletes have more freedom and power over their own lives and careers. This is a huge win. In the early 2000's, I was a spokesperson for these very issues. Even though I knew the NCAA would never budge, I felt it was important to speak out for something I believed in. The only reason the NCAA budged is because they were forced to by Congress and lawyers.
"Very little will change on the basketball court because of NIL rights. But off the court? Young men and women are going to be working even harder to 'build their brand' and stand out in the crowd. That could get messy, but we deal with all kinds of messy issues already.
"I used to bleach my hair blond in the offseason when I played at Stanford, even though my coach, Mike Montgomery, hated it. If I could have been sponsored by a hair salon or something, there is no doubt I would have done it during the season.
"Five years from now, I believe the biggest negative impact could be in athletic departments. Money that would normally get donated to an athletic department as a whole could now go to particular athletes in selected sports, which means less money for other sports.
"Athletic departments will have to make cuts."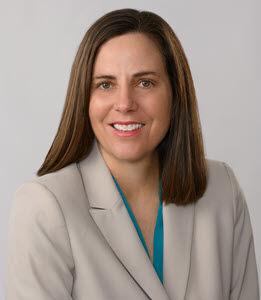 AMY PRIVETTE PERKO
CEO, Knight Commission on Intercollegiate Athletics
"Moving forward, college athletes will have much more freedom and greater benefits than they do today. Conferences will become even more important to establishing the rules of conduct for their member schools since the NCAA's national authority has been weakened with the Supreme Court's ruling in NCAA v. Alston.
"This result presents a great opportunity for university presidents to provide bold leadership and address long-standing issues since it should be easier to find consensus among like-minded schools in the same conference than among the diverse NCAA membership. Hopefully, a greater percentage of athletics revenues will be devoted to athletes' education, health, safety and success.
"The Knight Commission is also hopeful that five years from now there will be a new entity — our proposed National College Football Association — to govern big-revenue football and run the College Football Playoff since the CFP is currently independent of the NCAA. The NCAA's governance would be reorganized and continue to conduct championship competitions in all other sports."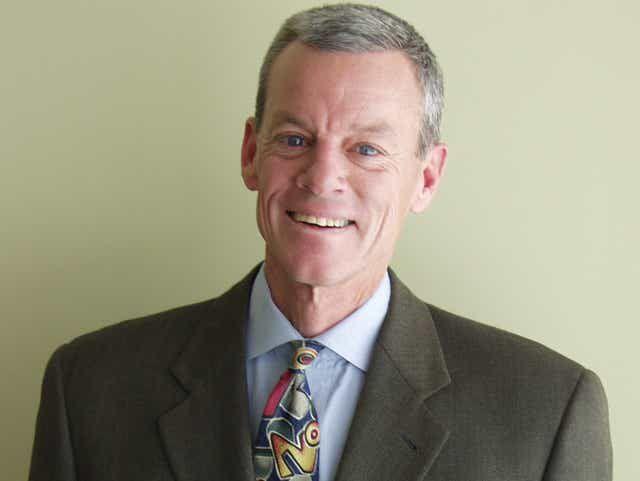 JOHN ADAMS
Former NCAA national coordinator of basketball officials (2008-15)
"It strikes me that the rich will get richer and the gap between the upper-level Power 5 schools and everyone else will just continue to widen. How can, say, Eastern Illinois compete with, say, Illinois?
"I also think NIL issues could create a Division I that has 50 to 60 members and everyone else is just 'college athletics.'
"Finally, the NCAA has a $1 billion property in March Madness. I haven't seen the TBS/CBS contract but if there isn't a clause that gets the TV guys off the hook if Division I men's hoops contracts, they ought to sue their lawyers.
"My mentor, recently retired Horizon League commissioner Jon LeCrone, always maintained that the 50 to 60 would never split off because the NCAA provides a governing body that gives cover to them by associating with the other 300-plus Division I members."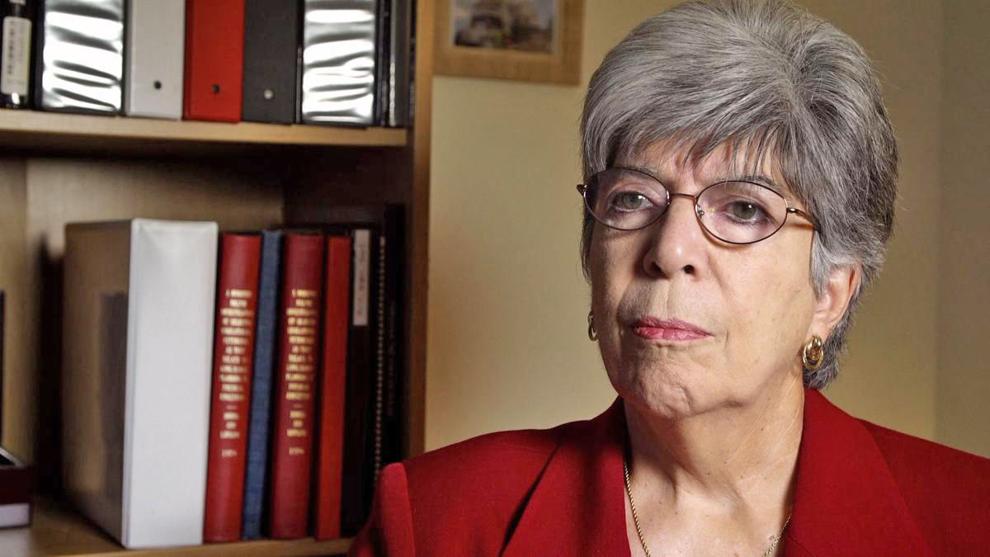 DONNA LOPIANO
Former Women's Sports Foundation CEO (1992-2007), now Sports Management Resources president

"Congress will have passed the College Athletics Reform Act of 2026, requiring a complete restructure of the NCAA with numerous guardrails that mandate education and health and safety protections for college athletes."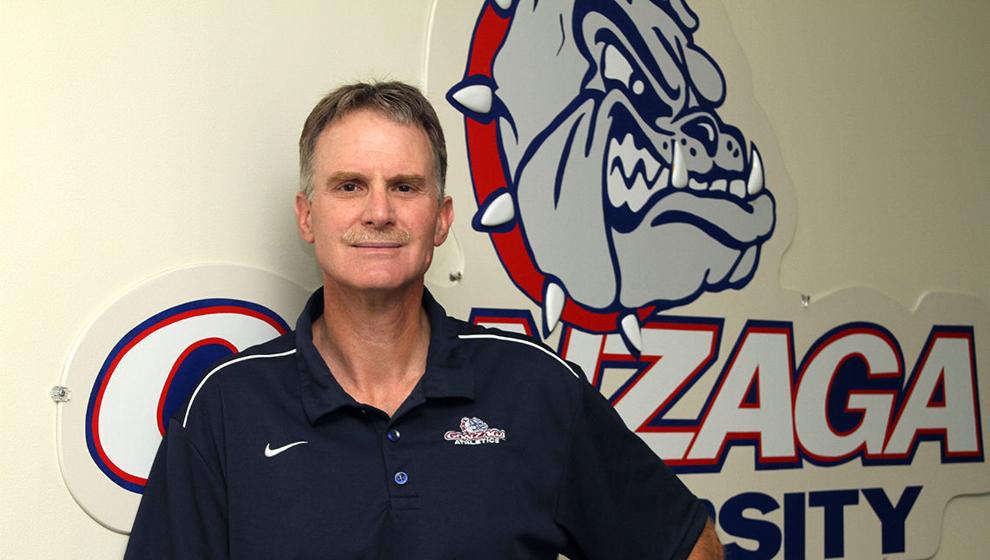 MIKE ROTH
Gonzaga's two-time national athletic director of the year set to retire next month
"As we all know, (NIL) is the biggest thing to happen to college athletics since the founding of the NCAA.
"I believe that NIL was a couple years overdue but it is here to stay now. We will now see that, especially with high-profile programs, there will be daily things to deal with — star player signs with one shoe company that is different than the school and though clearly the student-athlete can't wear the shoes on the court/field, they can off it and in ads and promos.
"Sponsors at all levels will be splitting dollars — some to the school and some to the student-athletes, or maybe all to the student-athletes — so budgets will take a hit.
"As with everything, those programs that excel will continue to do so — the threats are to the smaller and less-competitive schools, which had no chance to recruit high-profile kids before NIL and now, really, it's worse. Add in the transfer rule, and the less-competitive, non-Power 5 and non-top 20 programs may have to choose whether to continue to spend huge money without much chance of sustained success.
"Now, if as the Knight Commission has suggested, the Football Bowl Subdivision breaks off the NCAA and does it own football thing, there will still be a future for 350-ish Division I schools that compete in everything else. But these next five years will be very interesting and I hope that college athletics survives.
"I spent my whole life, since I was 18, involved in college athletics and I would hate to see it go away as I retire."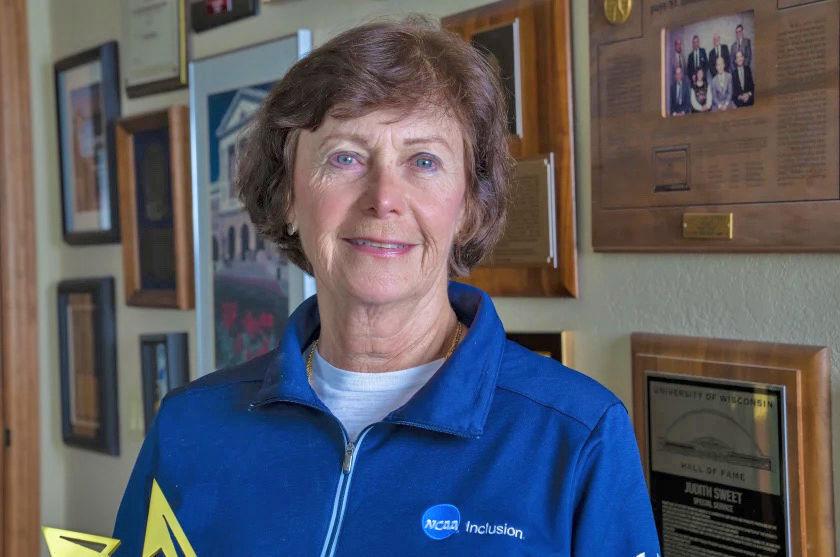 JUDY SWEET
First — and only — woman to serve as NCAA president (1991-93)
"I have more questions than answers or predictions.
"How will these changes impact coaches and their teams? How will these changes potentially change the focus of student-athletes? And what's the impact on coaches and teammates?
"What will these changes mean for athletic administrators charged with educating and supporting student-athletes while ensuring compliance with evolving NIL policies?
"Only time will reveal the answers. There is no doubt in my mind that college athletics is entering into uncharted territory, for better or worse, and we may only be seeing the tip of the iceberg at this time.
"Buckle your seat belts."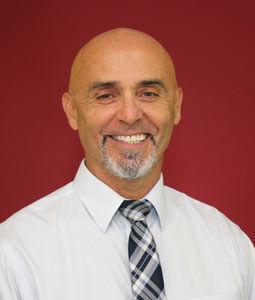 RICHARD SOUTHALL
Director, College Sport Research Institute
"NIL legislation — and the lack of NCAA bylaws — effectively turn college athletes into 'gig' workers that are allowed to have a 'side hustle' that doesn't really cost the major college sport stakeholders much of anything.
"NIL doesn't reduce the College Football Playoff contract. NIL doesn't change each conference's media rights deal. The profit-athletes — Power 5 football and NCAA Division I men's basketball players — aren't suddenly negotiating a collective bargaining agreement.
"Until profit-athletes are viewed as fundamentally different than most college athletes, and viewed and treated as employees, nothing will fundamentally change in big-time college sport.
"Now, if the courts extend NCAA v. Alston and reason that restrictions on 'non-educational' athlete compensation cannot be allowed, then real change may occur. If the National Labor Relations Board takes up another challenge by Power 5 football players at several private universities and rules that players are employees, then things might change.
"However, until that time, college athletes are really now the Uber drivers of college sport, who euphemistically pick up folks at the airport and charge $10 to $20, while the 'airlines' — the NCAA, conferences, universities and corporate partners — fly the friendly skies and make billions."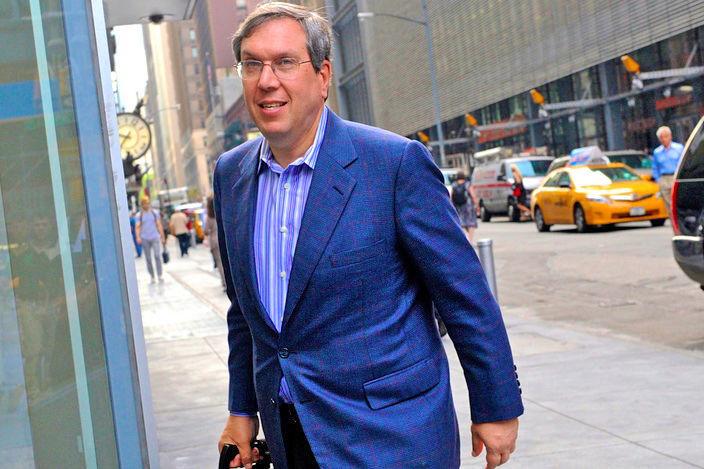 JEFFREY KESSLER
Lead plaintiff attorney in NCAA v. Alston, which ended with the U.S. Supreme Court siding with college athletes over education-related benefits
"The future I see developing over the next five years is a world in which the NCAA exits completely its role as a cartel restricting compensation and benefits to athletes, leaving it to individual conferences and schools to make their own decisions and policies about these subjects.
"Such a world would be far more just and procompetitive, and one which would benefit not just the college athletes, but all of college sports."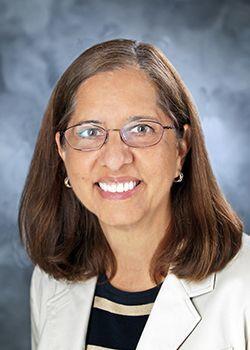 PATTY VIVERITO
Missouri Valley Conference senior associate commissioner among 40 members of NCAA Division I Council
"No one needs a crystal ball to predict the next couple years will be chaotic as college student-athletes and administrators alike learn how to navigate a landscape that includes new opportunities for transferring and name/image/likeness.
"Hopefully, in five years, there will be a comfort level with a new equilibrium that accommodates these new student-athlete rights while preserving the many positive benefits of the current collegiate sports model."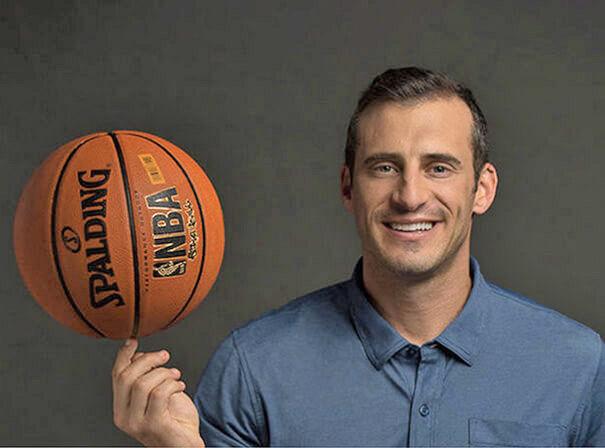 DOUG GOTTLIEB
Fox Sports Radio talk show host
"I think college sports look similar in five years. The schools with the most financial support will be able to have their alums basically buy talent, but transfers will still have a massive effect and that makes college sports harder to follow.
"College basketball, I believe, will have many older kids as solid college players will stay in school longer, but the elite high school kids will go the G-League/Overtime route.
"Players will be harder to manage because their brands are most important to some and that takes precedence over team, and the teams with the fewest agendas outside of the team usually perform the best."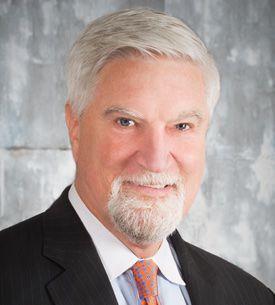 TOM McMILLEN
Former Maryland congressman now CEO of LEAD1, a trade group advocating for 130 athletic directors of Football Bowl Subdivision universities
"As I said in the 1990s in my book, 'Out of Bounds,' if the arms race in the college sports enterprise was not stopped or slowed, we would have another arms race for student-athletes, which is what is happening.
"With the full professionalization of college football and basketball, these sports will inexorably look more like the NFL and NBA five years from now.
"Higher education will need to ask the core question — is that what our colleges and universities should become?"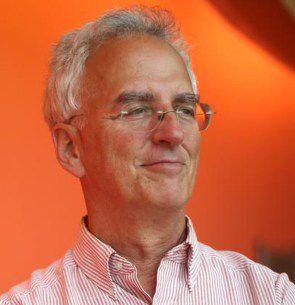 ANDREW ZIMBALIST
Noted Smith College economist, author of 'Unwinding Madness: What Went Wrong with College Sports and How to Fix It'
"We are in a very unusual period of transition, after NIL freedom, after SCOTUS' pronouncements on educational benefits, and after a series of antitrust lawsuits that have left the NCAA close to bankrupt. 
"If I had to bet on one outcome, it would be more of the same, with more inequality among D-I schools, more D-I schools opting out of the arms race and college athletes with some money income.
"The NCAA will not be able to enforce its silly system and white coaches and administrators will have to surrender some of their bloated income and privileges.
"Check back in five years."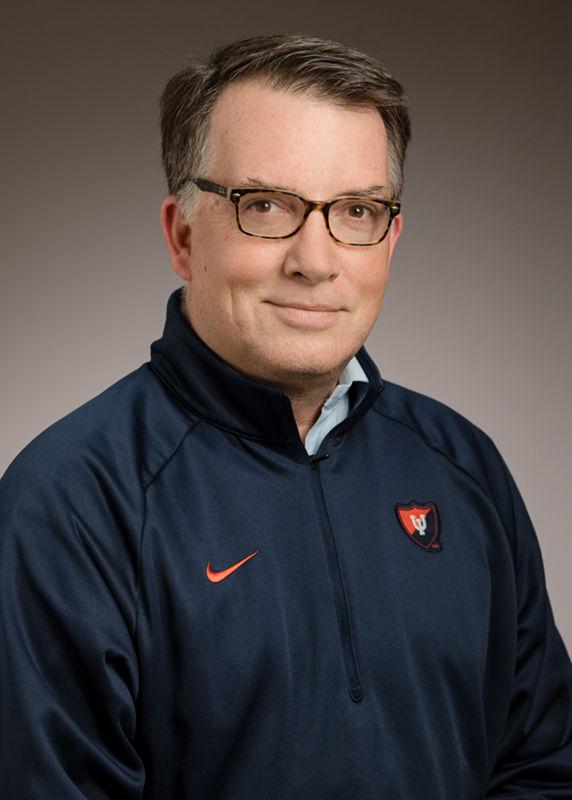 MICHAEL RAYCRAFT
Former chair of University of Illinois Athletic Board's Academic Progress and Eligibility Committee
"Intercollegiate athletics are at an inflection point, the likes of which it hasn't seen since 1984 when the NCAA vs. Board of Regents decision shifted the control of broadcasting rights to the individual institutions which accelerated the growth/creation of the highly commercialized 'Power 5' athletic conference.
"Looking forward, I anticipate a model increasingly guided by litigation and the commodity value of sports/entertainment. This perspective will require a higher level of revenue sharing and increased scrutiny on the allocation of public subsidies and funds generated by student fees.
"Further, leaders will evaluate the openness of information and shared authority between the athletic department and campus governance. Organizational behavior research suggests that limiting the flow of information and reporting of troubling situations are endemic of tragedy. Information flow is the circuit breaker that limits risk facing student-athletes. For too long, intercollegiate athletics has lacked sufficient circuit breakers.
"Finally, the auxiliary nature of intercollegiate athletics has historically removed it from traditional norms of academic and student life, and other functions of the university. Contemporary campuses will embrace the obvious — athletics has a fundamental impact on the management, finance and overall campus experience.
"All programs will benefit from more voices in oversight functions, greater transparency and a clear linkage to campus governance systems."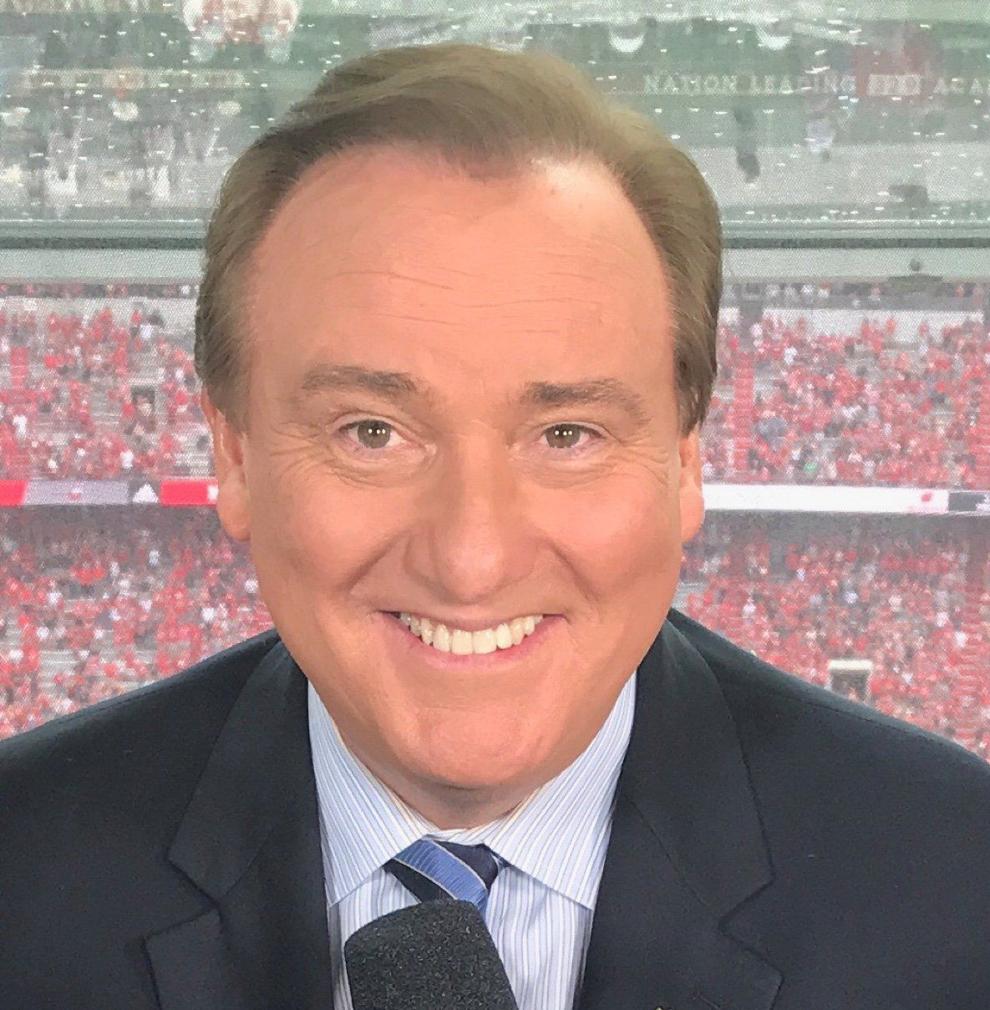 TIM BRANDO
Fox Sports play-by-play announcer
"I suspect the game college football fans love will look very similar, but the impact on those they play for — coaches and administrations around the country — changes dramatically.
"The fans and some in media have wildly overreacted to NIL, but to have not seen this coming is to be as clueless as the NCAA. Fans should know the schools for the most part have prepared and hired independent companies to help them monitor and advise on what's happening with their players, and in some cases this may help athletes stay in school longer.
"This will be felt first through social media companies like Cameo that have already allowed many — including me — to monetize requests for greetings for phones and 'Happy Birthday' messages for friends and family members of people that have long been fans of their work.
"No sport is changing more in the next five years than college football — and it's about time. As for the so-called they're-no-longer-amateurs question? It's an outdated view that should have changed long ago.
"I'll use this analogy: When someone on a music or speech and debate scholarship gets a concert gig, or a job in radio/TV, no one ever got in their way of taking advantage of the opportunities. How's this any different?
"The game itself continues to evolve, but the notion that interest will drift is the byproduct of the sky-is-falling mentality that exists with any change from those in social media."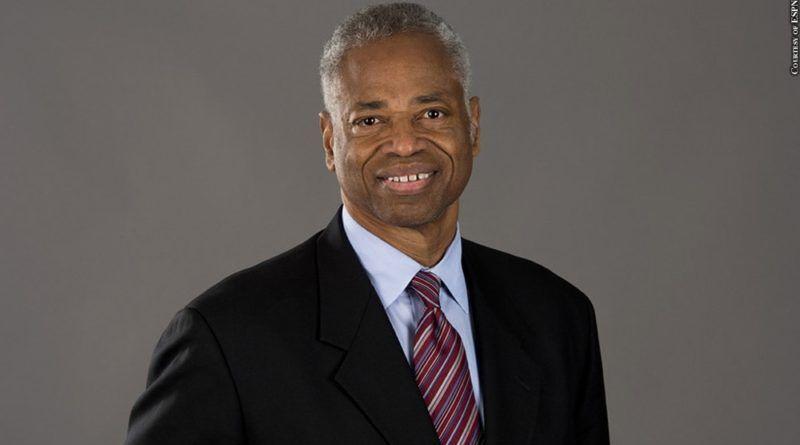 LEN ELMORE
Attorney, college basketball analyst and co-chair of the Knight Commission on College Athletics
"Based on the Alston holding, and the NIL advent and without legislative intervention I see problems for the future college sports.
"Athletes will receive payment for use of their name, image and likenesses. Initially, the focus is on equalizing the opportunity for men and women athletes but companies and other entities seeking to use athlete marketing to sell and brand will start to count the return on their investments. As a result, in the coming years, I believe that the numbers of those getting big regional and national deals will be reduced to those proven influencers, on social media and otherwise. Local opportunities will still exist but the numbers of athletes getting significant compensation get reduced dramatically.
"In the next five years, Alston would present issues different and more complex than NIL. Without clear definition, I see the concept of 'education benefits' taking on a new, very broad meaning, thereby allowing institutions to creatively use the benefits as a vehicle to entice recruits. There is nothing inherently wrong with providing increased benefits for the pursuit of education and knowledge. It is the perversion and misuse of them that troubles me.
"In Alston, Justice (Neil) Gorsuch said that the NCAA still has the power to police bogus internships, etc. The high-level recruits, specifically in basketball, might be enticed by the abundance of opportunities to play outside of college that allow them to be paid. However, for those who choose the college route — especially football recruits, who don't have similar off ramps as high school basketball recruits would — there are areas, without clear definition, that might fall outside the NCAA police power and prove to be attractive to recruits and their families.
"A number of institutions currently have developed sophisticated schemes that end-run NCAA review. This is just another area that screams for creative violations of the spirit of the rules. Of course, competitor schools would try 'one-upmanship' and take schemes farther, thus triggering an 'arms race' on benefits offerings that only the rich can win. Institutional integrity in these matters would be sorely tested.
"Certainly Alston, along with the Kavanaugh concurrence, provides a platform for litigation pleading for payment to athletes as 'workers.' The idea that playing college sports is characterized as 'labor' is a convenient term invention for advocates of 'pay for play.' That characterization ignores value — the more apt description of what athletes receive.
"A free college education and its attendant benefits that include world-class tutelage from coaches in world-class facilities, free health and medical benefits, cost of attendance stipends in the thousands of dollars and a degree unmarred by debt in exchange for remaining in academic good standing is not 'labor.' It wasn't labor when I played and cannot be considered such now.
"Notwithstanding the commercial amounts resulting from the college game being greatly more significant, these athletes aren't doing anything differently than we did 50 years ago. To call it 'labor' is convenient for their debate but it is not 'truth.' As a non-profit entity, as almost all D-I institutions are, in my opinion the athlete-institution relationship is more beneficiary-benefactor rather than employer-employee.
"By no means am I an apologist for the membership institution called the NCAA. There are systemic inequities under their watch that have prevailed among its members for far too long. If the problem advanced by 'pay for play' advocates is that others — coaches, schools, NCAA, etc. — are making too much money compared to and on the backs of college athletes, the problem ought to be attacked from that perspective. Control costs, make NCAA and CFP distributions more equitable and restrict the use of the bulk of the resource savings from cost control to address racial and gender equity in college sports, mental and other health concerns, safety issues, especially in football and increase opportunities to play college sports.
"But the only way a central governing authority can do that is for Congress to provide a conditional antitrust exemption, based upon accomplishing the areas of address within a specific timeline of progress. The penalty for the failure to accomplish the stated goals would be to remove the exemption and allow the NCAA or whomever to suffer the death by a thousand litigation cuts that would consequently occur.
"No, I have always believed that 'pay for play" would hurt the educational purpose of college sports and thus the opportunity to receive all the benefits that accompany an athletic scholarship would be severely compromised if athletes received salaries to play college sports, most prominently the revenue sports of men's basketball and football. The current complaints that athletes are being exploited by placing more emphasis on playing sports than studying in the classroom would be exacerbated with pay for play.
"If 'pay for play' becomes the rule, I can envision athletic departments placing even more pressure on athletes to de-emphasize their studies in favor of practice and games because of the heavy investment made in the athlete. To offset that type of pressure, college athletes will then need a union or other collective bargaining entity to preserve their bargaining power. Pretty soon, college sports will be indistinguishable from the pro sports model. The moral of this story is that the 'play for play' payments won't be life-changing money that substitutes for a college education.
"And the loss of an opportunity for a meaningful degree will have an adverse impact on most college athletes and even greater adverse impact on the overwhelming Black college athletes and others of color who will not become professionals and will have to rely on their academic accomplishments to make a life. They will be sacrificed on the altar of those maybe well-intended but extremely short-sighted supporters of 'pay for play.'
"In summary, the fundamental tenet of college sports is that the athletes are students, not paid professionals. Their education, health, safety and well-being must be paramount.
"Also, college sports is a public trust that has pro-social value beyond that of professional sports. Without some type of antitrust exemption allowing the NCAA or other central authority to, without fear of litigation, regain control of spending and prioritize the education, health, safety and success of the athlete, the pro-social benefits will disappear and the loss of educational opportunities resulting in exploitation in the name of commercialization will reign."