Attempted murder suspect escapes manhunt in Ludlow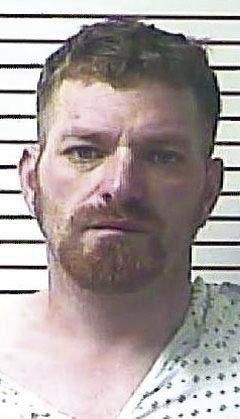 LUDLOW — A Ludlow man wanted for attempted murder in Kentucky eluded arrest in Ludlow Thursday.
Justin Hardin fled officers when they attempted to arrest him about 8 a.m., according to Champaign Police Sgt. Dave Griffet.
A manhunt ensued involving about 15 officers, but Hardin could not be located.
Ludlow Police Chief Joe Navarro said U.S. Marshals Service officers attempted to serve a warrant on Hardin, who is a native of Ludlow, at his mother's house on Orange Street.
"Upon seeing our people arrive in town (he) fled across the road and into a wooded area" near the Canadian National railroad tracks, Griffet said.
A Rantoul police canine was brought in but could not locate Hardin.
The manhunt ended after about six hours.
Griffet, who is also with the U.S. Marshals Service Great Lakes Regional Fugitive Task Force, said Hardin was wanted in both Texas and Kentucky and was arrested in February and held in the Ford County jail.
"During that time frame, he made bond on one, and the other warrant never lodged against him and he was released. Now that warrant was reissued out of Kentucky."
Griffet didn't know the particulars of the alleged attempted murder in Kentucky. The offices of the Ford County sheriff and state's attorney were closed Friday due to the Fourth of July holiday.
A white male, Hardin is described as 5-9, 161 pounds with brown hair and medium build.
Griffet said anyone who sees Hardin should call 911.
Dave Hinton is editor of the Rantoul Press, a Community Media Group newspaper. For more, visit rantoulpress.com.