Being Black in America: Marietta Turner
In her own words, an African American community resident shares a first-person story about what it looks, feels and sounds like to be black in America.
Continuing a conversation we're privileged to host, The News-Gazette asked African American community members to share their stories and solutions in the wake of George Floyd's killing.
Featured today: MARIETTA TURNER, dean of students at Parkland College.
If you'd like to share your story, email jdalessio@news-gazette.com. To view the entire series, click here.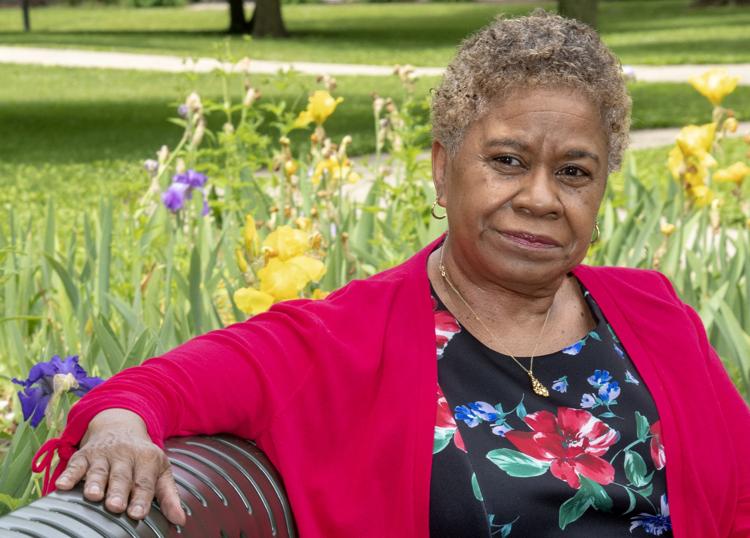 'Mothers, please realize that we can help change our society'
By MARIETTA TURNER
How long? How many times? When will it stop? I am a black woman who is a mother, grandmother, aunt, great-aunt and educator, and my undergraduate degree from UIC focused on history. Often, my history professors reminded us that studying history was to help citizens gain insights and not repeat the same mistakes over and over.
Yet, here we are again.
Dr. King taught non-violence as a protest model. He learned that protest model from Mahatma Gandhi and used it to lead the Montgomery Bus boycotts and the March on Selma. The goal was bringing people together, not creating divisiveness.
I am in the house, writing my thoughts because I am old enough to remember the riots after Dr. King's death. The non-violent protest movement changed viewpoints, brought people together and created major change. Did we truly learn from this example? Are we closer to more Americans holding the values that Dr. King suggested of judging people by the content of their character and not the color of their skin?
Michael Jordan said the other day, 'We have had enough.' He says that it is time to call out the ingrained racism and violence against people of color in this country. He also reminded us that we need to peacefully look for ways to work together to create a better society.
I have talked with many friends, family and colleagues from across the country who are voicing frustration with our society. How can the Constitution declare equal rights for all Americans, but not allow people of color to safely engage in basic human actions such as going running, shopping, driving, unloading one's car, sleeping at home or going bird watching. Really?
I shed many tears and my soul aches. My heart hurts. I am devastated, sad and angry over the killing of George Floyd and so many others in the past few weeks, months and years. George Floyd was a peaceful, kind, spiritual and God-fearing black man. I stand with Terrence Floyd, who stood tearfully at his brother's memorial site and reminded us to protest peacefully. He asked that we find meaningful ways to make his brother's name stand for real social change.
Now is the time to push the disease of racism out of the darkness and shine love for all humanity on it until we create a paradigm shift. Time to stop repeating the cycles of racism and realize what hurts one hurts us all.
No more sound bites, quick fixes or task forces. We need to realize there are good people in all occupations — including law enforcement, who truly believe in serving and protecting people. Civility and respect for others is beyond occupations, races, ethnicities, religions, genders, education, political affiliations or social class.
Many variables have shrunk the world: the internet, social media, international travel and the impact of a global pandemic. Racism is a taught belief/value, so I am asking the mothers to help end it.
Start an organic process by talking about race within your family, especially with your children, starting at an early age. Create interactions with different people. Strike up conversations and lead discussions at your place of worship, and your community centers. Mothers, please realize that we can help change our society.
If you'd like to share your story, email Editor Jeff D'Alessio at jdalessio@news-gazette.com.
Marietta Turner is the dean of students at Parkland College.