Being Black in America: Minnie Pearson
In her own words, an African American community resident shares a first-person story about what it looks, feels and sounds like to be black in America.
Continuing a conversation we're privileged to host, The News-Gazette asked African American community members to share their stories and solutions in the wake of George Floyd's killing.
Featured today: MINNIE PEARSON, president of the Champaign County branch of the NAACP.
If you'd like to share your story, email jdalessio@news-gazette.com. To view the entire series, click here.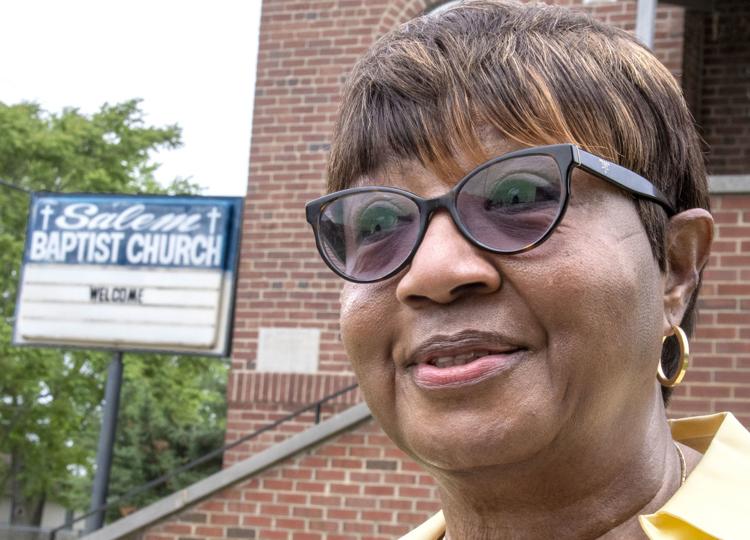 'Police abuse is a nationwide problem for Black America'
BY MINNIE PEARSON
Last month, as president of the NAACP Champaign County branch, I was privileged to write a letter to the editor expressing my concerns about the Urbana Police Department and how it handled the arrest of an impaired black female resident, Aleyah Lewis.
In that letter, I expressed my opinion that I believed that the Urbana Police Department used unnecessary and excessive force while arresting Ms. Lewis.
Having read your editorial concerning the Lewis incident, I agree with you that our opinions are normally shaped by our past experiences. However, I am open-minded enough to evaluate the totality of circumstances of any situation on a case-by-case basis.
But today, as a black mother who fears for the safety of her own family and the families of other black mothers when encountering a white police officer, I am struggling to be objective and open-minded about the killing of George Floyd, another black man, by another white police officer, in Minnesota.
As a black mother, my memories of history are marred with senseless killings of black men by police or white men across the nation, starting with Emmett Till in Mississippi in 1955. I am saddened, disgusted and angry at the killing of George Floyd by the white Minneapolis police officer.
As I hold back the teardrops from my eyes, I find myself pondering why so many white police officers, white men, feel a need to kill or use excessive or deadly force on unarmed black men and not feel any remorse or face any accountability for their actions.
How many more unarmed black men have to be killed by white police officers and citizens, and how many more riots have to occur across this nation, before society demands reform for the entire criminal justice system?
Police abuse is a nationwide problem for Black America. The exposure of blacks to trauma, whether through direct victimization or witnessing, is commonplace for many black and brown communities.
Historical trauma contributes to higher rates of physical and mental illness, erosion of community and family structures and substance use, decreased daily functioning, and negatively impacts the quality of life.
Fatal injuries at the hands of police often cause a financial, emotional strain due to unexpected medical, legal and funeral expenses.
The safety and well-being of a community requires the highest display of respect, professionalism and fairness toward every human being and at all times. Unfortunately, there has been a long history of discrimination, racism and social ills that have created a vulnerable population who require a highly-skilled, professional and compassionate police force to operate in our communities.
Acts of violence and excessive use of force have no place within law enforcement, and the use of chokeholds or any physical acts that restrain a person's ability to breathe or cause excessive discomfort are acts of violence that must be stamped out.
The tragic and unnecessary deaths of Eric Garner and George Floyd through the use of chokeholds, and other forms of compression that restricted their ability to breathe, took place in the presence of multiple law enforcement officers. Their deaths demonstrate the need to make criminally illegal the use of chokeholds or similar forms of compression that put the lives of individuals at risk.
If you'd like to share your story, email Editor Jeff D'Alessio at jdalessio@news-gazette.com.
Minnie Pearson is president of the Champaign County branch of the NAACP.