Being Black in America: Patricia McKinney Lewis
In her own words, an African American community resident shares a first-person story about what it looks, feels and sounds like to be black in America.
Continuing a conversation we're privileged to host, The News-Gazette asked African American community members to share their stories and solutions in the wake of George Floyd's killing.
Featured today: PATRICIA McKINNEY LEWIS, a retired school administrator and Savoy resident.
If you'd like to share your story, email jdalessio@news-gazette.com.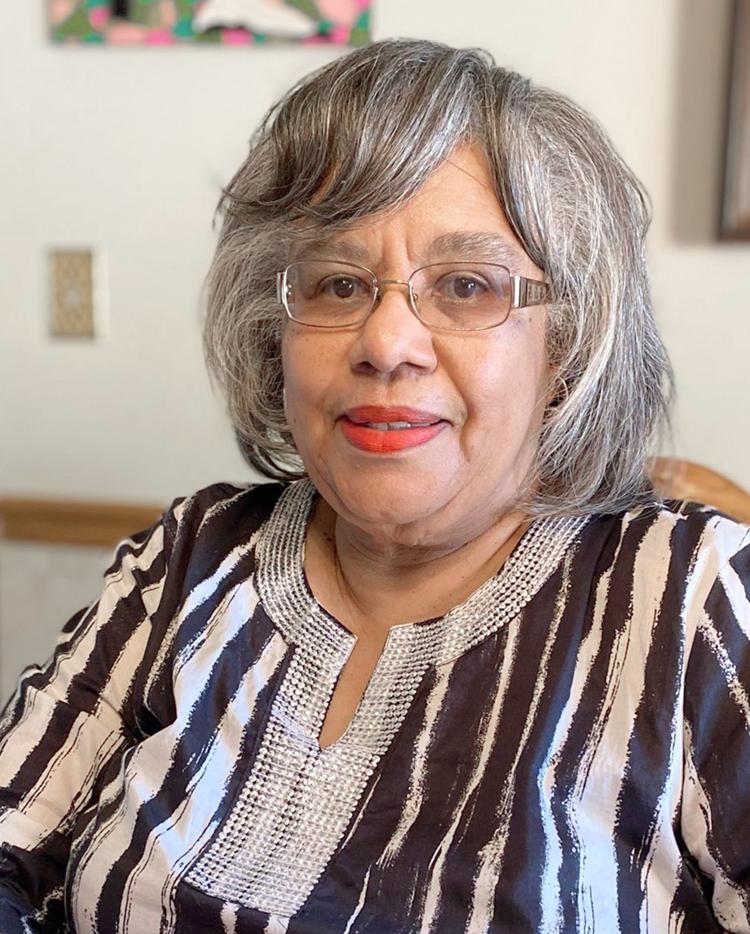 'It was like watching my son being killed and crying out for me — Mama'
By PATRICIA McKINNEY LEWIS
Last week was so upsetting for me. In fact, the past several weeks have been disturbing.
This is a dark time for all of us in America. We are dealing with the COVID-19 pandemic, which disproportionately kills black Americans. That is compounded with the injustices we continue to see daily in our nation. The murder of George Floyd illustrates with painful clarity the need for fundamental change — systemic racial change.
Over the last few years in particular, we have suffered the trauma of witnessing too many killings of unarmed African Americans in the United States. From Trayvon Martin in Florida to Tamir Rice in Ohio to Eric Garner in New York to Walter Scott in South Carolina to Terence Crutcher in Oklahoma to Botham Jean in Texas to Ahmaud Arbery in Georgia to Breonna Taylor in Kentucky and now George Floyd in Minnesota.
During this pandemic, we are wearing masks to protect us from the coronavirus. The truth of the matter is that as African Americans, we have been wearing "masks" for most of our lives. We see and endure injustices, but for the sake of sanity and to not appear as the angry Black person, we wear the "mask" and appear to continue to live our lives unshaken by what has happened.
We may appear as if we are not impacted, but we really are hurting.
Watching what happened to George Floyd on national television is the last straw. It was like watching my son being killed and crying out for me — Mama.
Enough is enough. It is time that America deals with the pain inflicted upon African Americans for generations.
One young African-American woman who happens to have earned a master's degree in film and screenwriting from the University of Southern California expressed her anger in a way that I can surely understand.
She stated, "Don't preach to us about peaceful protests as if we didn't march peacefully for Trayvon, Eric Garner, Sandra Bland, Tamir Rice, Ezell Ford and countless others. America is very familiar with Black pain and tears, but now they are getting a small taste of Black rage, which we have contained and kept quiet for decades. If we have to, we will burn it down, then start from scratch."
I can feel the hurt and pain in that statement. Basically, she is saying we protested peacefully and our cries fell on deaf ears. Now that they have taken to the streets in anger, do you hear us now?
I understand her anger and I feel her pain. This senseless loss of life must stop. As a country, we can and should do better to ensure that all Americans are treated equally and fairly.
I marched in the '60s when I was much younger. I was active in the NAACP on the local and state levels to fight for our civil rights. Today, we are still protesting and fighting for civil rights.
We must strategically organize and mobilize our community to exercise our right to vote to change laws or at least to implement the laws that already exist to protect all people.
We must work to protect our children and the future generations from the injustices many are facing simply because we are African Americans.
We must start at the local level and make sure we are electing officials who are not biased and who interpret and implement laws to protect everyone.
We must also work to make sure we elect a president that is concerned about the people — and I mean all people.
We have been living in a nightmare for four years. It started with a presidential campaign when morality became nonexistent and human decency did not exist. The floodgates were opened for acceptance of the ideals of white supremacy and they are no longer hidden.
There is no moral compass in the leadership at the national level and America is suffering.
For the sake of our country, we can't allow this nightmare to continue. I have cried many tears and have been in prayer since I first saw the video of George Floyd dying. Being concerned and silent is not who I am. I have to be a voice and work in a way that is within the legal realms of our community, and that is through the ballot box
I have lived a life that has promoted, encouraged, helped, educated and advocated for the rights of all children. I can no longer be silent. I have to openly express my feelings for the sake of our children and future generations.
If not me, who? If not now, when? We must fight for change now. I thirst for the time in America when I can feel that all lives matter — including Black lives. Then and only then can I say, "I, Too, Sing America" — feeling that I enjoy all the inalienable rights guaranteed by the Constitution of the United States of America.
My heart is heavy. A change must be made now.
If you'd like to share your story, email Editor Jeff D'Alessio at jdalessio@news-gazette.com.
Savoy's Patricia McKinney Lewis is a retired school administrator and community servant.