Continuing a conversation we're privileged to host, The News-Gazette asked African American community members to share their stories and solutions in the wake of George Floyd's killing.
Featured today: the REV. KEITH THOMAS, pastor of Mount Olive Missionary Baptist Church in Champaign.
If you'd like to share your story, email jdalessio@news-gazette.com. To view the entire series, click here.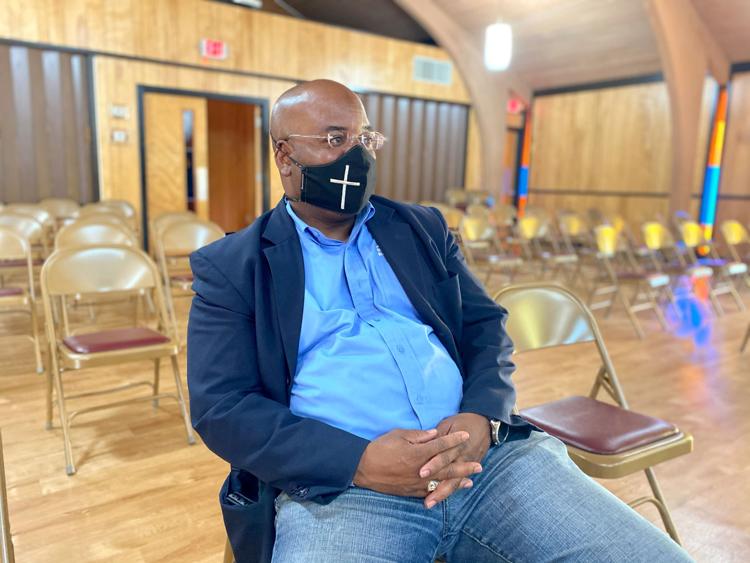 'The repeated mistreatment and slaying of people of color has no bounds'
By THE REV. KEITH THOMAS
As a pastor, father, grandfather, son and mentor with various other hats to wear, I found myself angry, saddened and deeply disappointed upon hearing what happened to George Floyd. Honestly, I have not and will not watch the full video clip, knowing what the end result is.
I don't know Mr. Floyd personally at all, but I share the common thread of daily life under the guise of being a man of color in a society emboldened in its racist rhetoric. The repeated mistreatment and slaying of people of color has no bounds and could easily be one of my children, children's children or even me.
My outrage — along with others, I suspect — is laced with a feeling that wants to see his death avenged. The frustration is right there insomuch that a man can be killed before our eyes and there's a justice system that won't immediately acknowledge that there's evidence to bring murder charges.
What thoughts go through a man's mind as he slowly slips into the irreversible grip of death at the hands, or knee, of someone with whom he is acquainted? What emotional adrenaline rush occurred as this officer, without thought or care, killed this son, father, brother and friend?
There's a subconscious thought that the justice system will once again fail to render a verdict that will curtail this type of horrific act. Systematically, there have been far too many times where we've felt the justice system has not rendered a proper verdict to prevent these types of incidents.
Mr. Floyd wasn't listened to. The frustration of the masses are not being listened to by those who should be changing the unfair judicial landscape.
The pastor then must follow the letter of the scripture and beckon everyone to 'pray about it' and don't forget to 'turn the other cheek.' We pray daily and cheeks have been turned. There's a segment that feels tired of it and unheard since we've been marching and protesting and now seeks economic gratification by any means necessary.
While others know we must vote and unify under an agenda to level the playing field, there are others that have a much different moral compass that allows for a destructive path. Hence, we have rioting and looting. It's a language of rebellion that reveals the level of frustration that many feel and have felt far too long.
Now is the time to dialog and bring about true legislation that will protect all citizens, as well as those behind the badge. This is the time the the African-American community must return back to its greatest institution of all time — the church. It is then that we can begin to cultivate the fruits of the Spirit that beget a beloved community.
I am truly hoping to see the rally for ballots over bullets, judicial reform over jails, and economic opportunity for all. We do not give up on the ability of God to provide help. It is His word that tells us, 'If my people, which are called by my name, shall humble themselves, and pray, and seek my face, and turn from their wicked ways; then will I hear from heaven, and will forgive their sin, and will heal their land.'
We now have the opportunity to give a clarion call of Jesus' greatest commands to first love God with our all and also to love our neighbor. We can see things with the wide lens of personal love that God has for us knowing that My Life Matters.
If you'd like to share your story, email Editor Jeff D'Alessio at jdalessio@news-gazette.com.