Being Black in America: Sheldon Turner
In his own words, an African American community resident shares a first-person story about what it looks, feels and sounds like to be black in America.
Continuing a conversation we're privileged to host, The News-Gazette asked African American community members to share their stories and solutions in the wake of George Floyd's killing.
Featured today: SHELDON TURNER, the career services placement liaison for Champaign schools.
If you'd like to share your story, email jdalessio@news-gazette.com. To view the entire series, click here.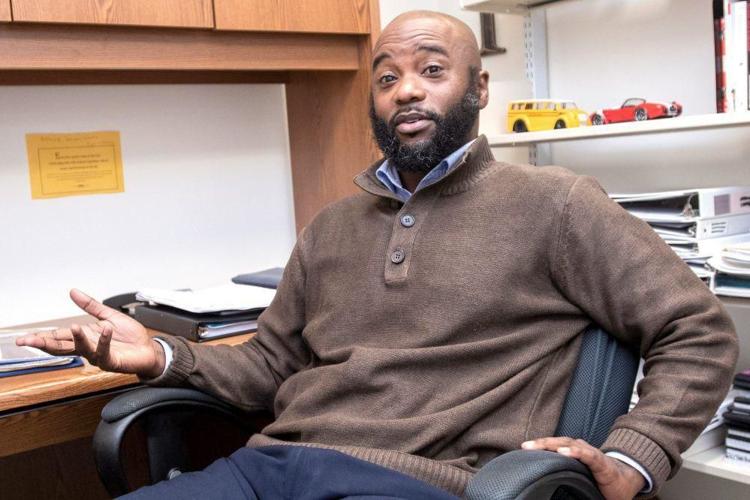 'Why did you follow me as I walked in the store?'
By SHELDON TURNER
'FEAR'
WHY SHOULD I WORRY BECAUSE I DON'T LOOK LIKE YOU?
WHY SHOULD I BE AFRAID WHEN I HAVE RIGHTS LIKE YOU DO.
WHEN I WALK IN THE BANK WHAT DO YOU SEE?
IN YOUR MIND ARE YOU THINKING: "ANOTHER BLACK MAN WITH BAD CREDIT" KNOWING YOUR ANSWER EVEN BEFORE THE APPLICATION FEE.
HOW DID YOU KNOW I LIVED IN THE "HOOD"?
YOU DON'T EVEN KNOW MY NAME, YOUR ASSUMPTION MOSTLY BAD, NOT GOOD.
WHY DID YOU FOLLOW ME AS I WALKED IN THE STORE?
IS IT BECAUSE OF MY SKIN COLOR, THE SHAPE OF MY LIPS, OR MAYBE IN YOUR MIND SOMETHING MORE.
I REMEMBER THE DAY I PURCHASED MY FIRST NEW TRUCK. IT WAS BLACK, BLACK TINT, AND CHROME WHEELS.
80 HOURS A WEEK, YES HARD WORK TRULY PAYS OFF PAYING ALL MY BILLS.
YET YOU PULLED ME OVER TO PROFILE ME,
AS MY LITTLE SONS' EYES GOT WIDE WITH FEAR BECAUSE OF THE BRIGHT LIGHTS CRYING DADDY.
YOU TOLD ME MY TAIL LIGHT WAS OUT; IN MY MIND HOW COULD THIS BE?
I MEAN I JUST PURCHASED THIS NEW TRUCK, OFFICER; CAN I GET OUT TO SEE?
NO, YOU REPLIED; DON'T MOVE AND KEEP YOUR HANDS WHERE I CAN SEE,
BUT MY SONS ARE CRYING YET IT'S GETTING HARDER TO EXPLAIN MY PLEA.
I COULD GO ON AND ON TO DESCRIBE THE FEAR THAT PLAGUES ME,
MY LIFE IS NOTHING LIKE YOURS IN 2020 HOPING NOW YOUR EYES CAN SEE.
If you'd like to share your story, email Editor Jeff D'Alessio at jdalessio@news-gazette.com.
Sheldon Turner is the career services placement liaison for Champaign schools.