Being Black in America: The Rittenhouse verdict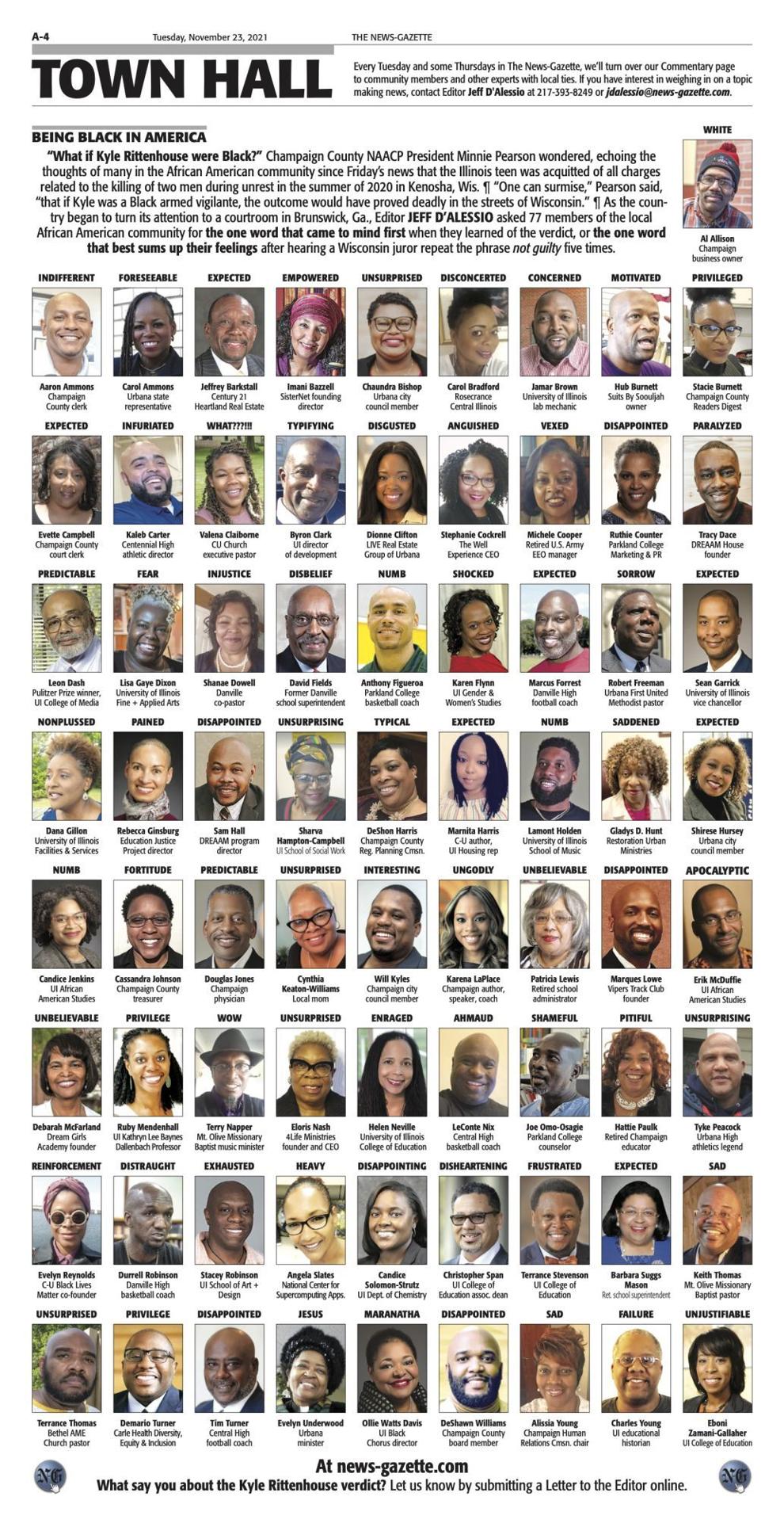 "What if Kyle Rittenhouse were Black?" Champaign County NAACP President Minnie Pearson wondered, echoing the thoughts of many in the African American community since Friday's news that the Illinois teen was acquitted of all charges related to the killing of two men during unrest in the summer of 2020 in Kenosha, Wis.
"One can surmise," Pearson said, "that if Kyle was a Black armed vigilante, the outcome would have proved deadly in the streets of Wisconsin."
As the country began to turn its attention to a courtroom in Brunswick, Ga., we asked 77 members of the local African American community for the one word that came to mind first when they learned of the verdict, or the one word that best sums up their feelings after hearing a Wisconsin juror repeat the phrase not guilty five times.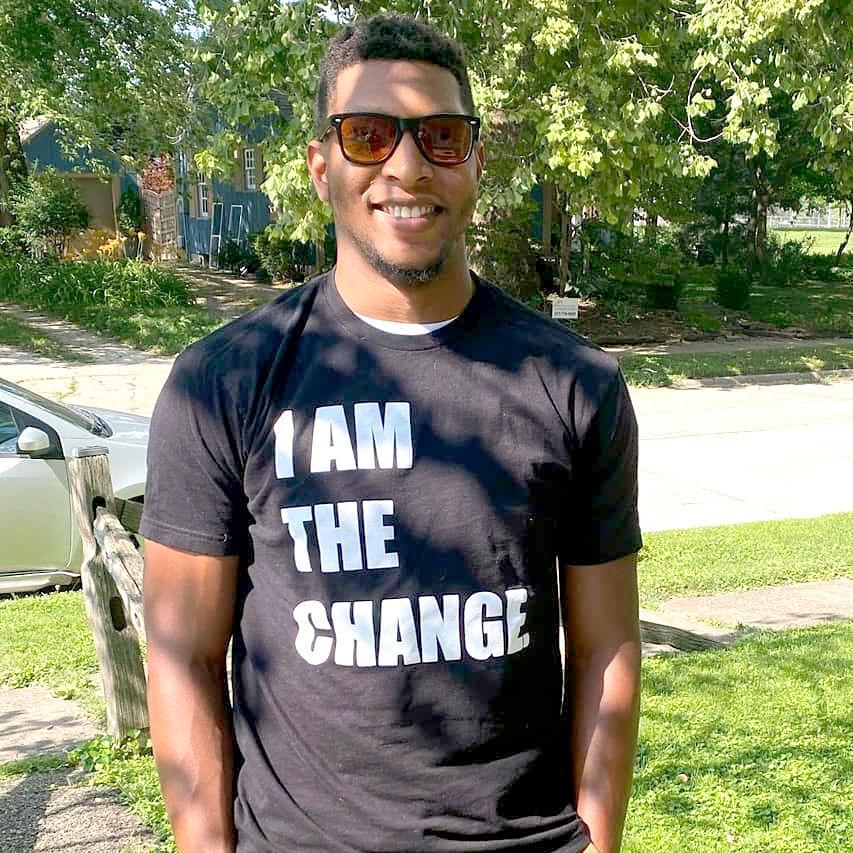 DEFEATED
Aaron Alford, Carle Foundation Hospital athletic trainer
---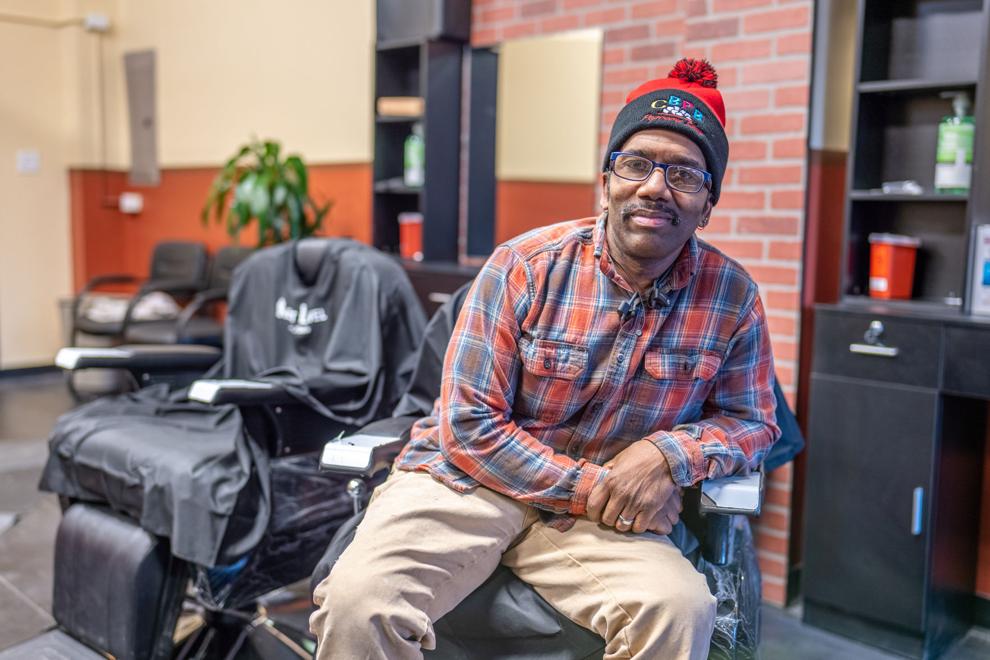 WHITE
Al Allison, Champaign business owner
---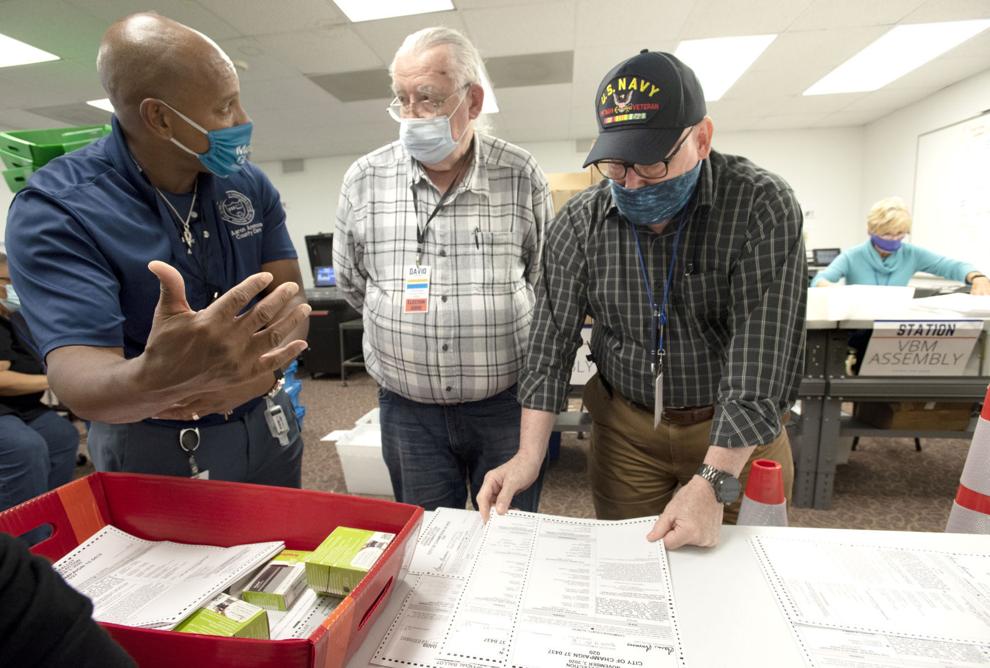 INDIFFERENT
Aaron Ammons, Champaign County clerk
---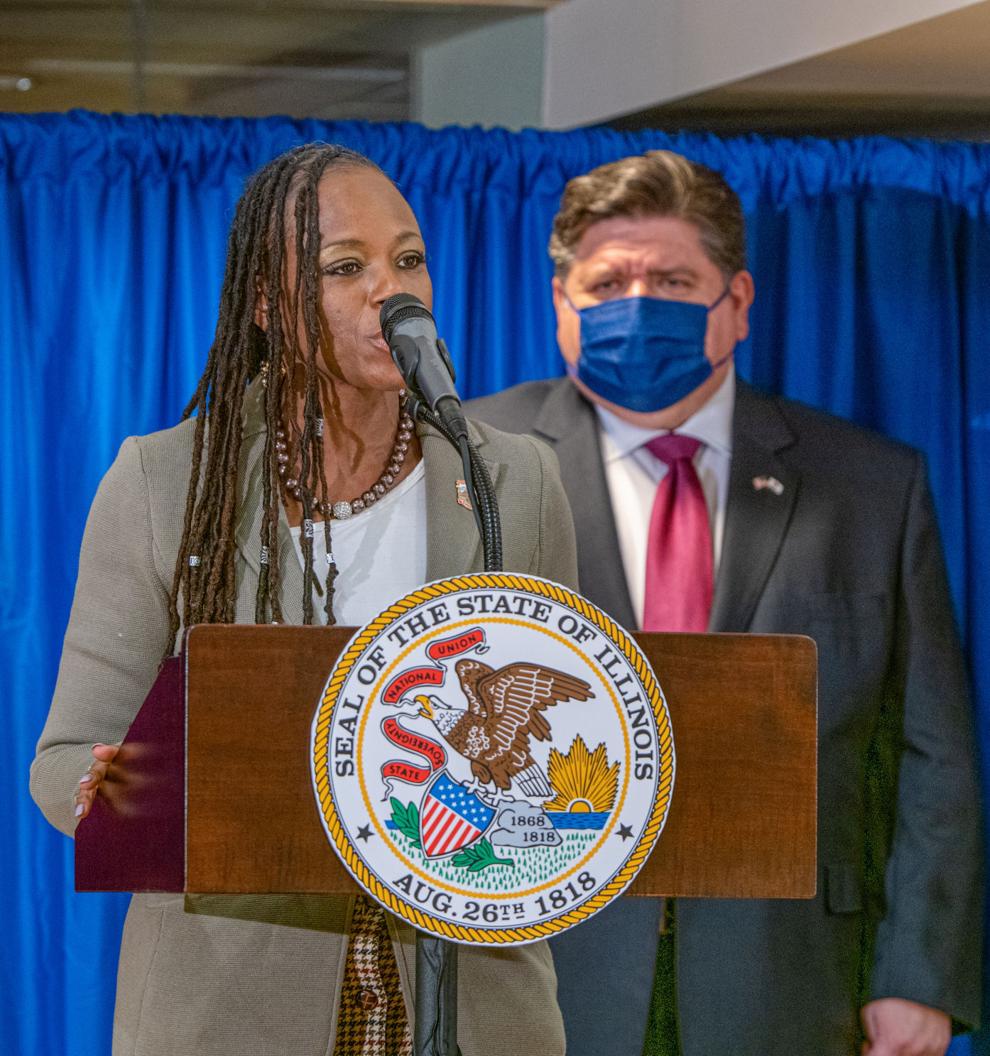 FORESEEABLE
Carol Ammons, Urbana state representative
---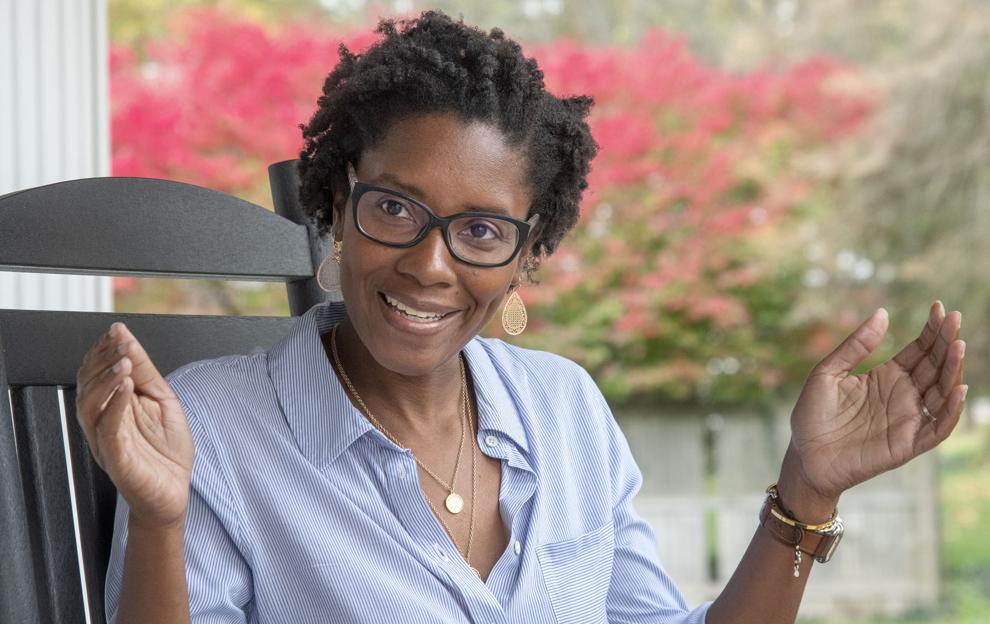 WEARY
Gianina Baker, Champaign school board member
---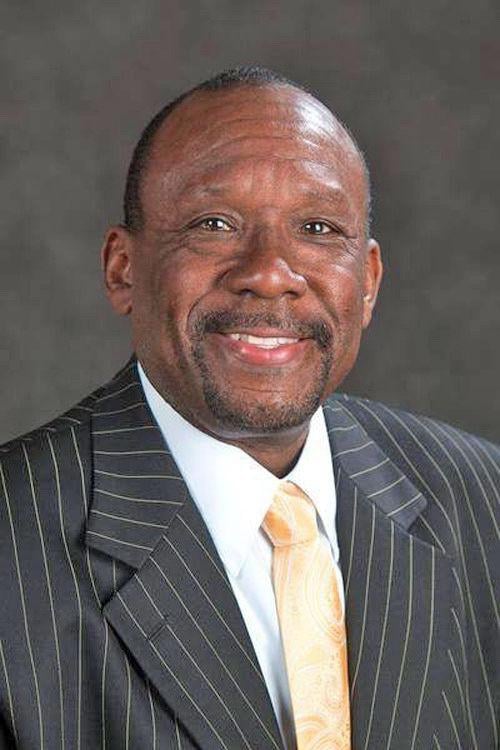 EXPECTED
Jeffrey Barkstall, Century 21 Heartland Real Estate
---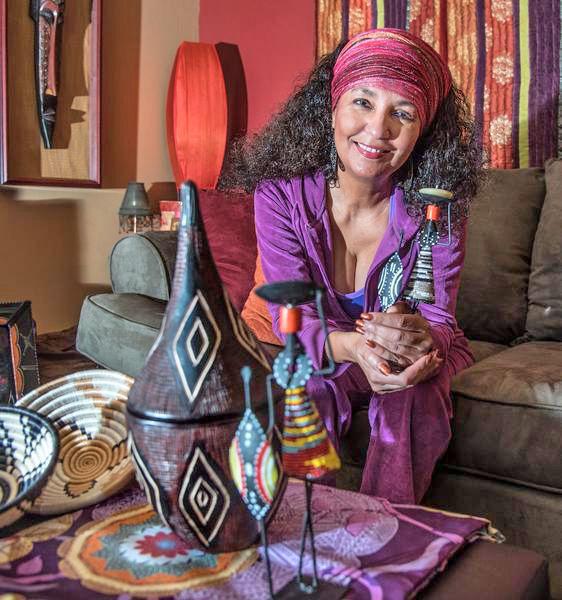 EMPOWERED
Imani Bazzell, SisterNet founding director
---
UNSURPRISED
Chaundra Bishop, Urbana city council member
---
DISCONCERTED
Carol Bradford, Director of Substance Abuse Treatment, Rosecrance Central Illinois
---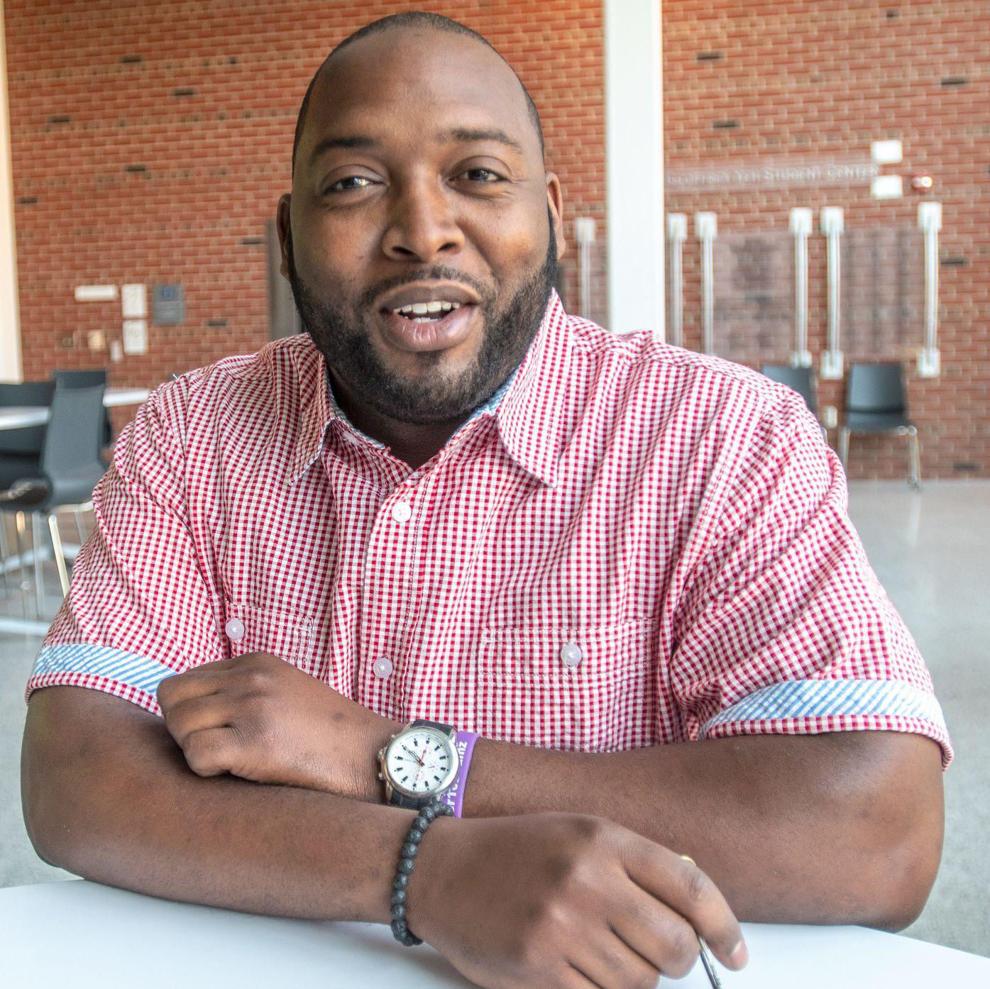 CONCERNED
Jamar Brown, Civil Engineer, University of Illinois
---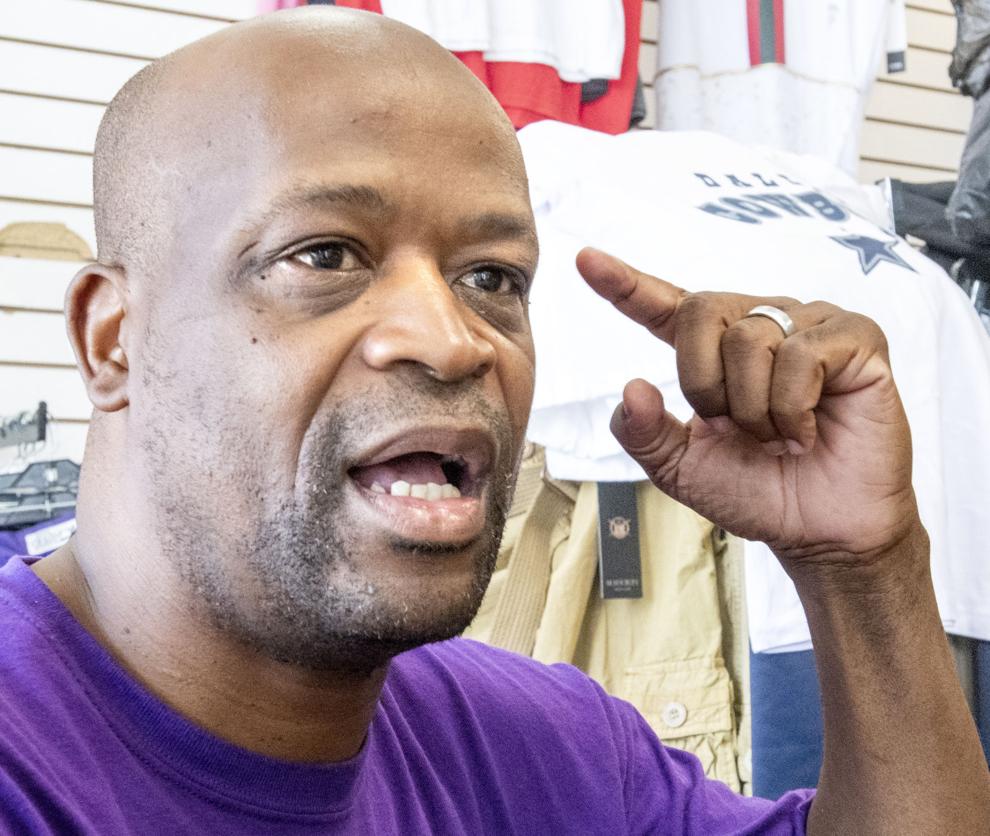 MOTIVATED
Hub Burnett, Owner, Suits By Soouljah of Champaign
---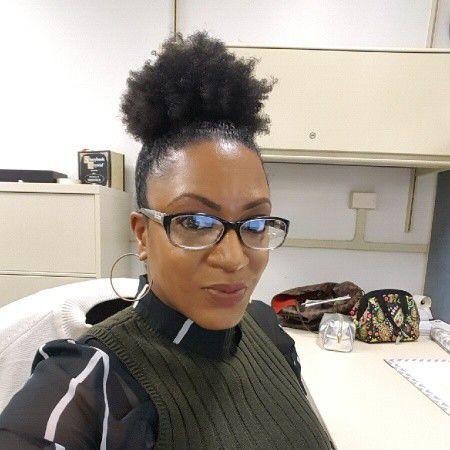 PRIVILEGED
Stacie Burnett, Champaign County Readers Digest
---
EXPECTED
Evette Campbell, Champaign County court clerk
---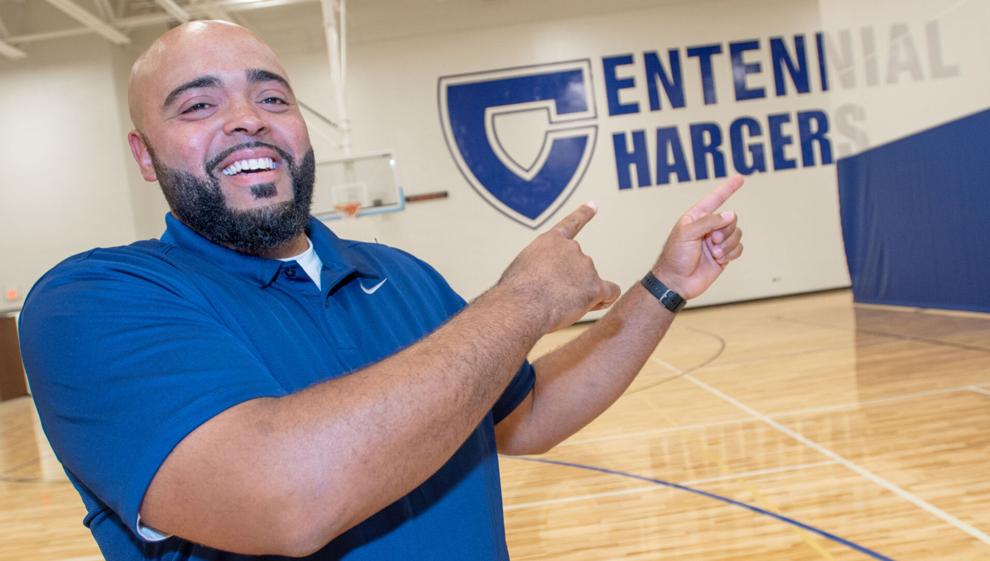 INFURIATED
Kaleb Carter, Athletic Director, Centennial High School
---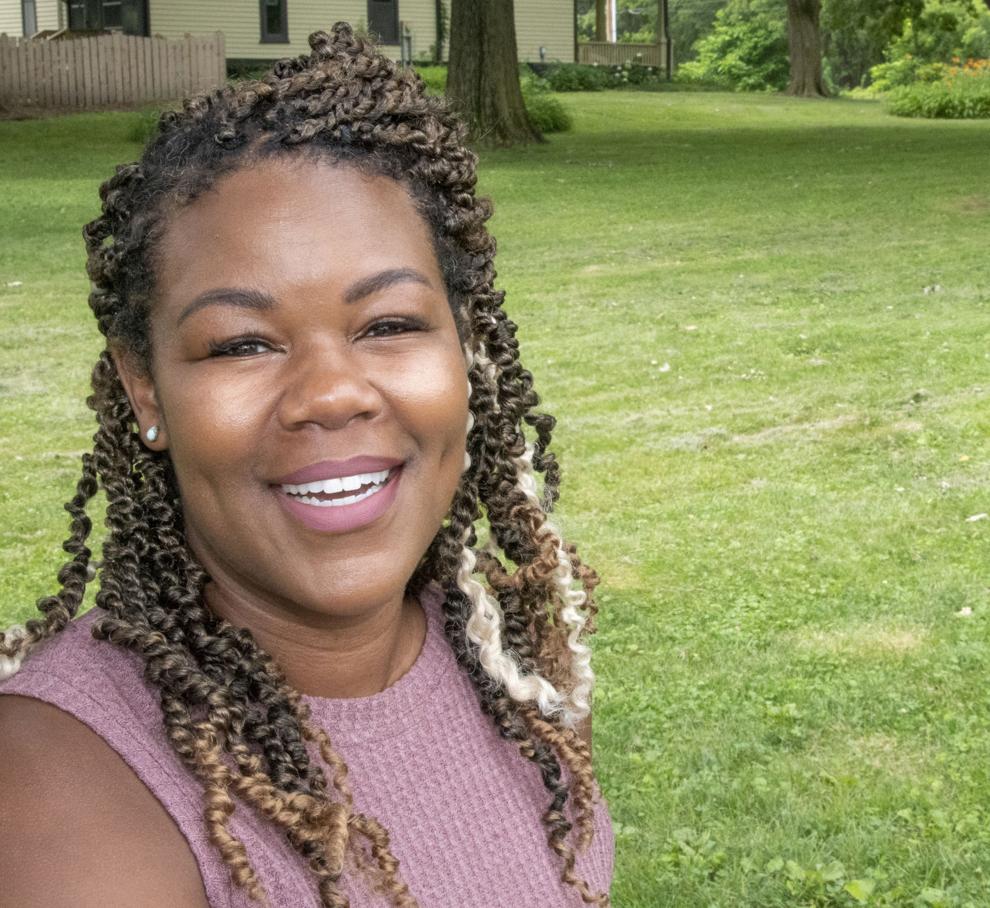 WHAT???!!!
Valena Claiborne, Executive Pastor, C-U Church
---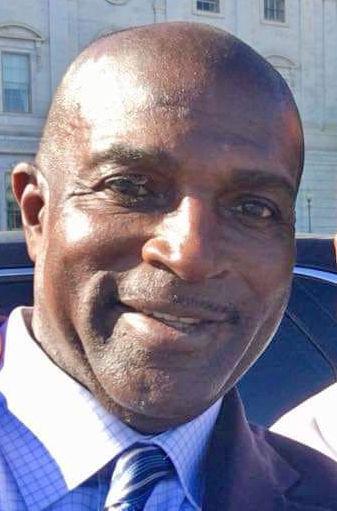 TYPIFYING
Byron Clark, UI Student Affairs Director of Development
---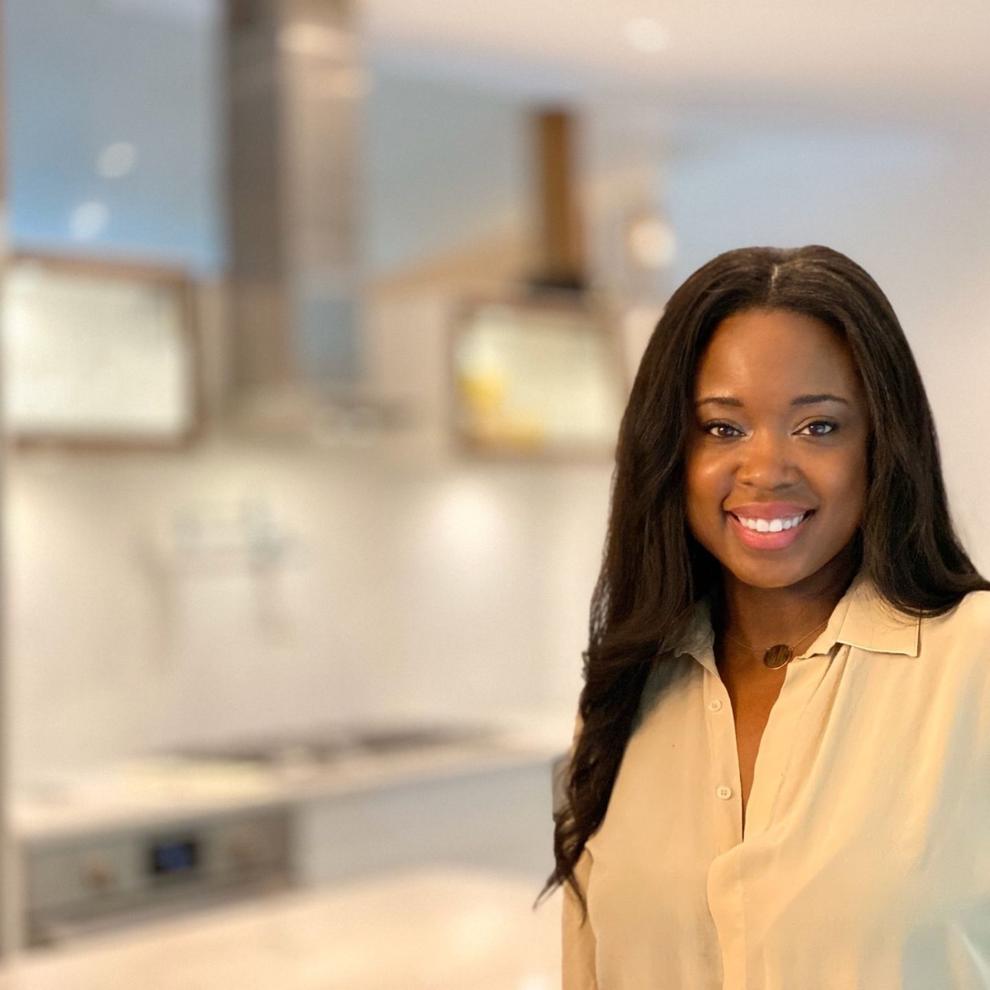 DISGUSTED
Dionne Clifton, LIVE Real Estate Group of Urbana
---
ANGUISHED
Stephanie Cockrell, CEO, The Well Experience
---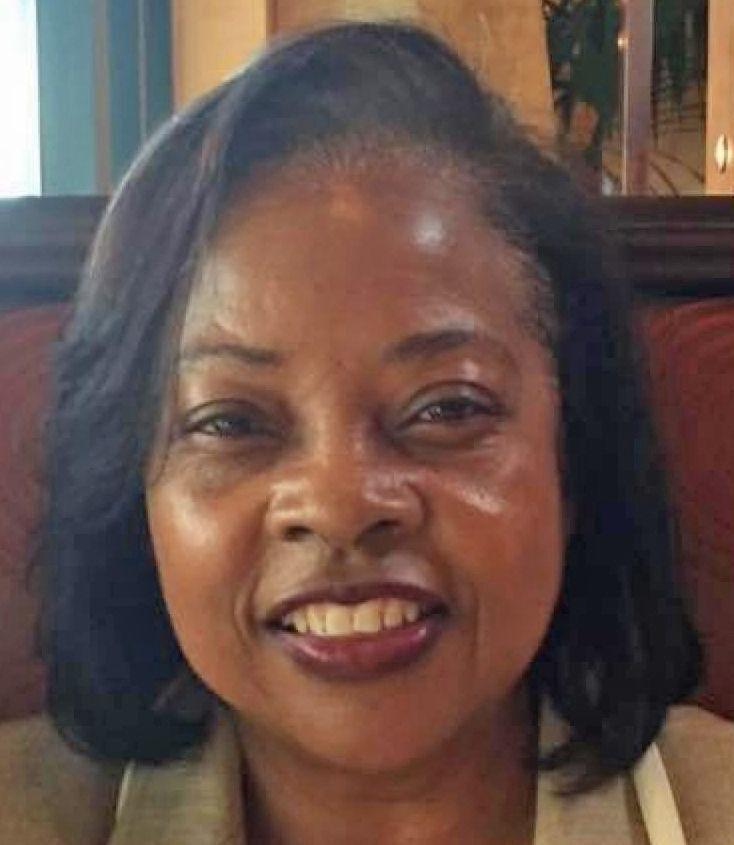 VEXED
Michele Cooper, Retired U.S. Army equal employment opportunity manager
---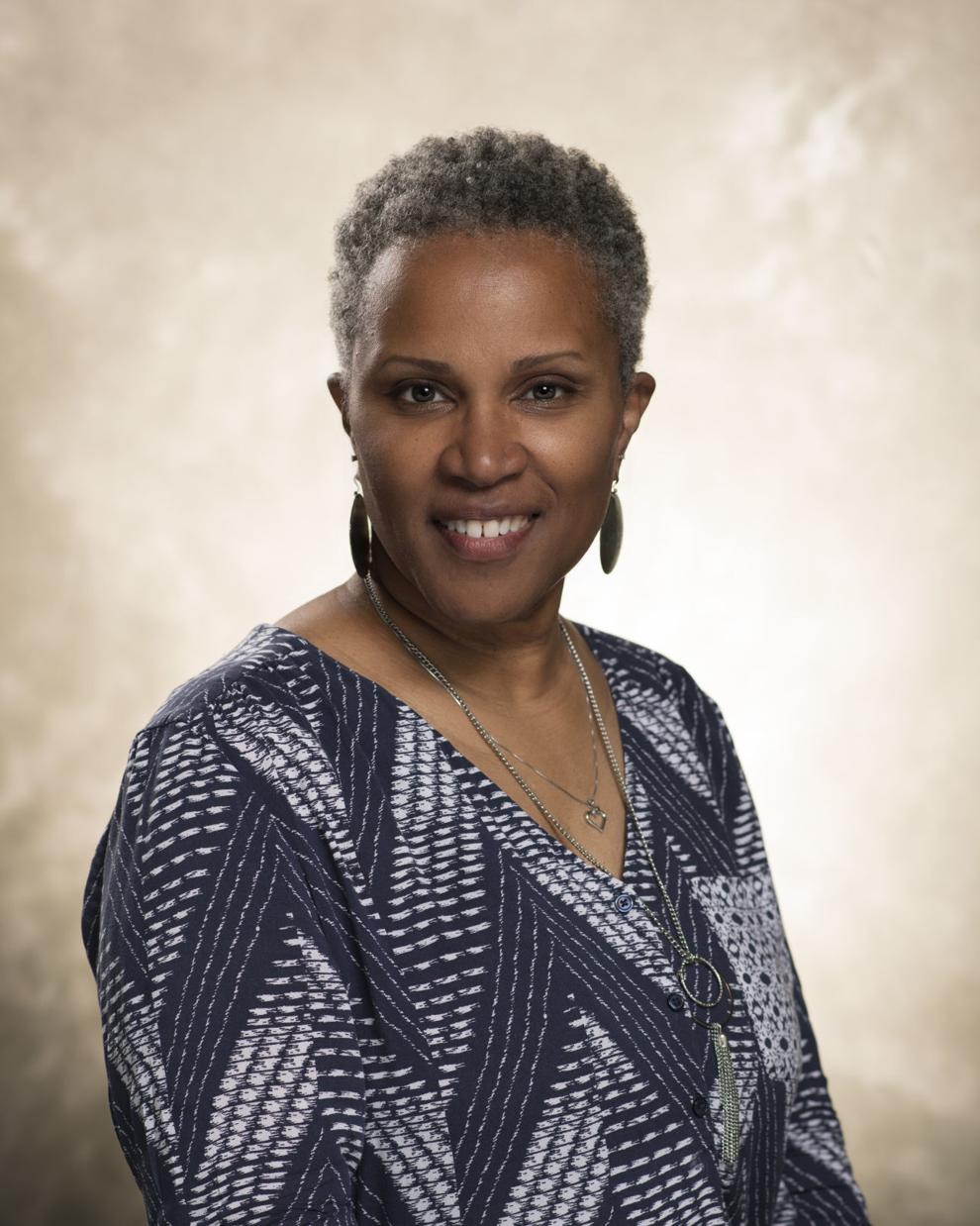 DISAPPOINTED
Ruthie Counter, Associate Director, Marketing and Public Relations, Parkland College
---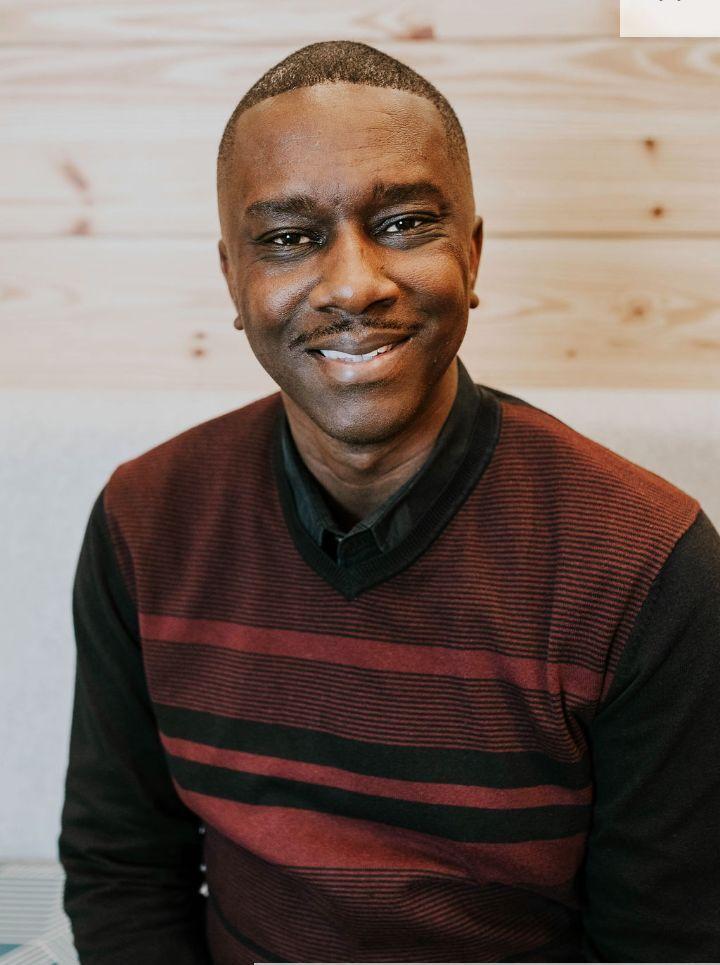 PARALYZED
Tracy Dace, DREAAM House founder
---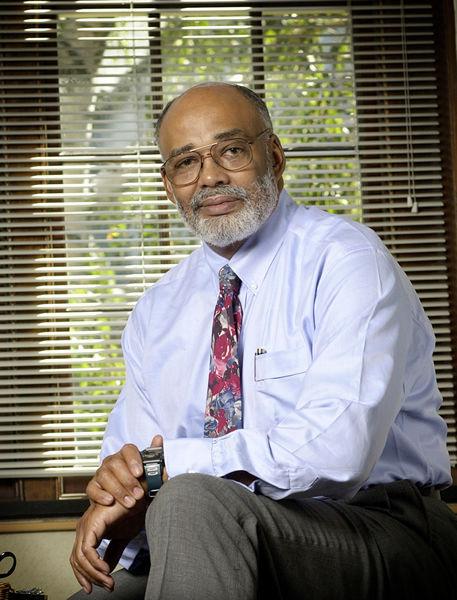 PREDICTABLE
Leon Dash, UI Swanlund Chair Professor of Journalism
---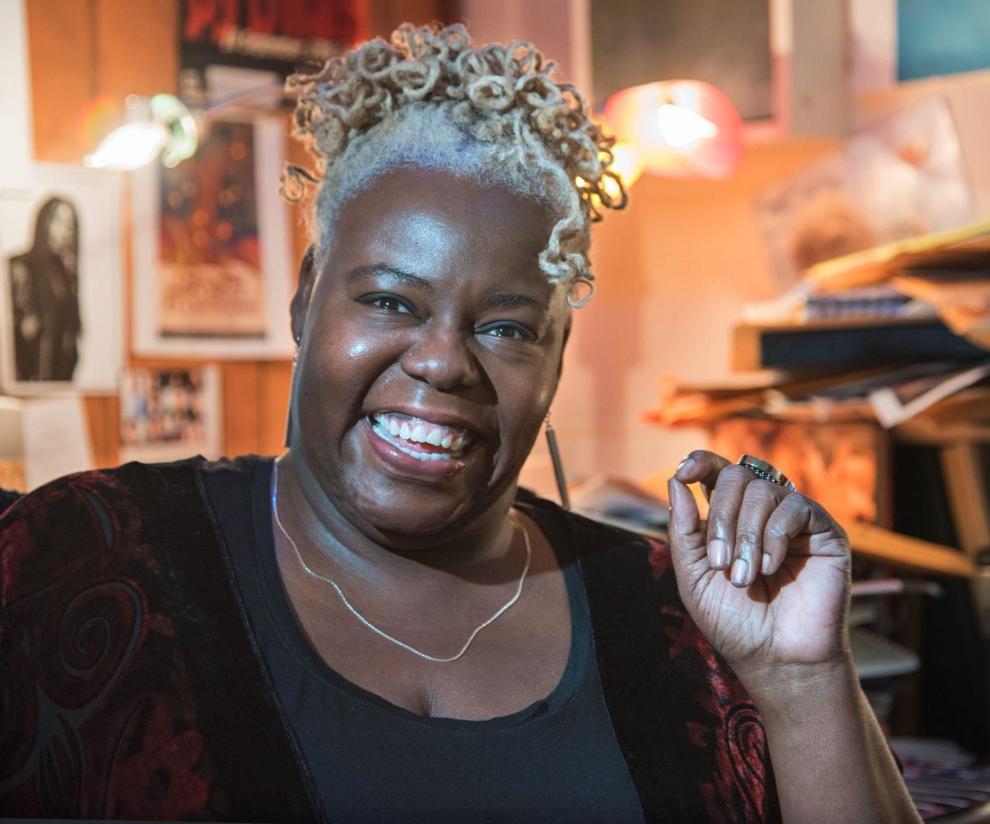 FEAR
Lisa Gaye Dixon, UI Professor of Acting; Producer Illinois Theatre
---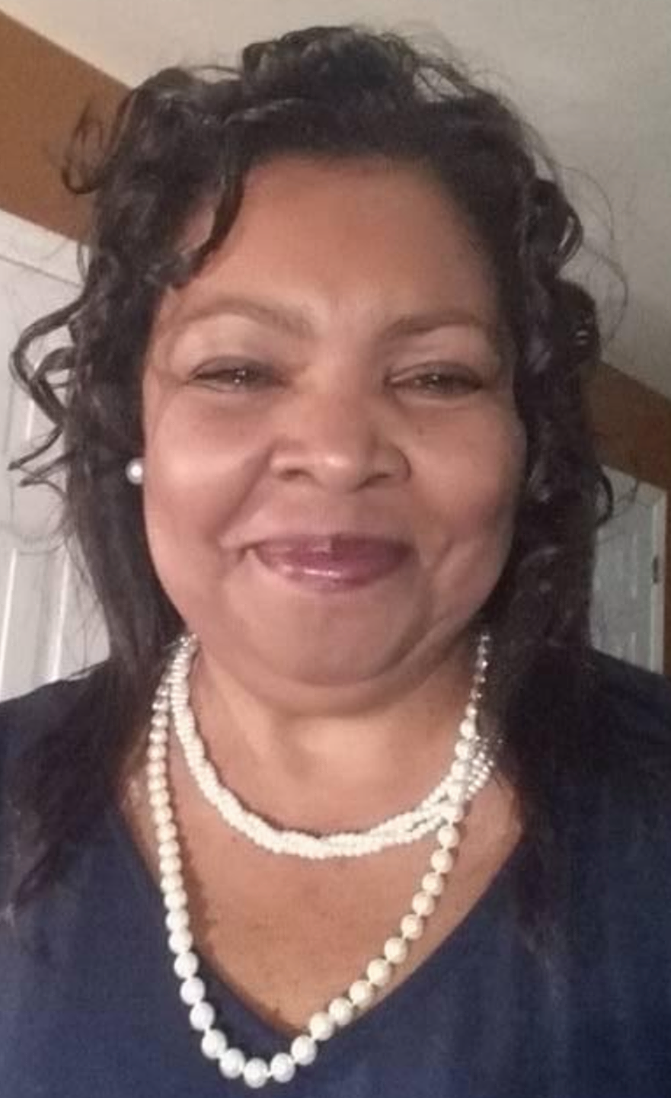 INJUSTICE
Shanae Dowell, Co-Pastor, 21st Century Christian Worship Church of Danville
---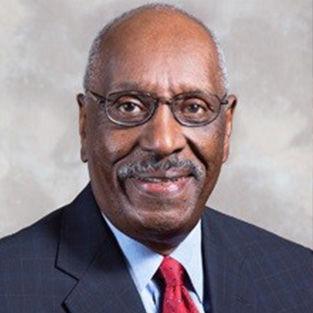 DISBELIEF
David Fields, Former Danville School Superintendent
---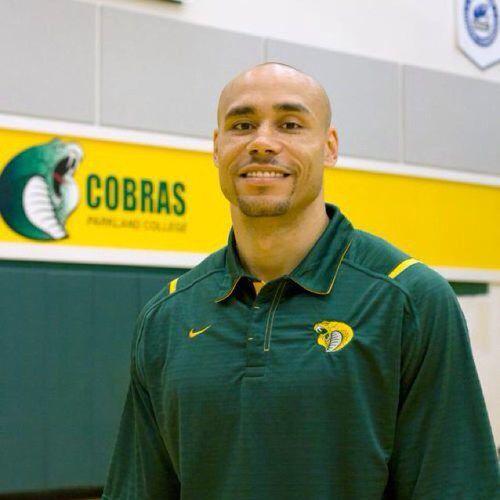 NUMB
Anthony Figueroa, Parkland College Men's Basketball Coach, Assistant Athletic Director
---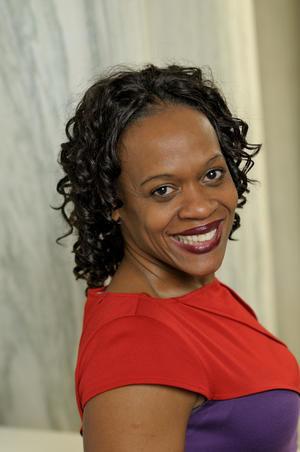 SHOCKED
Karen Flynn, UI Associate Professor, Gender & Women's Studies and African American Studies
---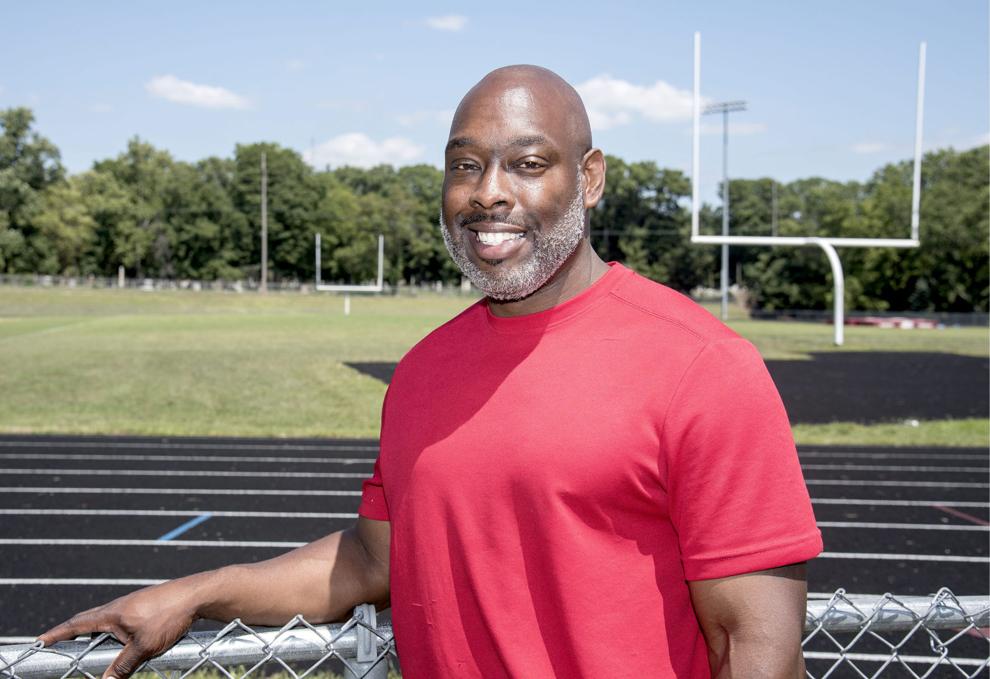 EXPECTED
Marcus Forrest, Danville High School Football Coach
---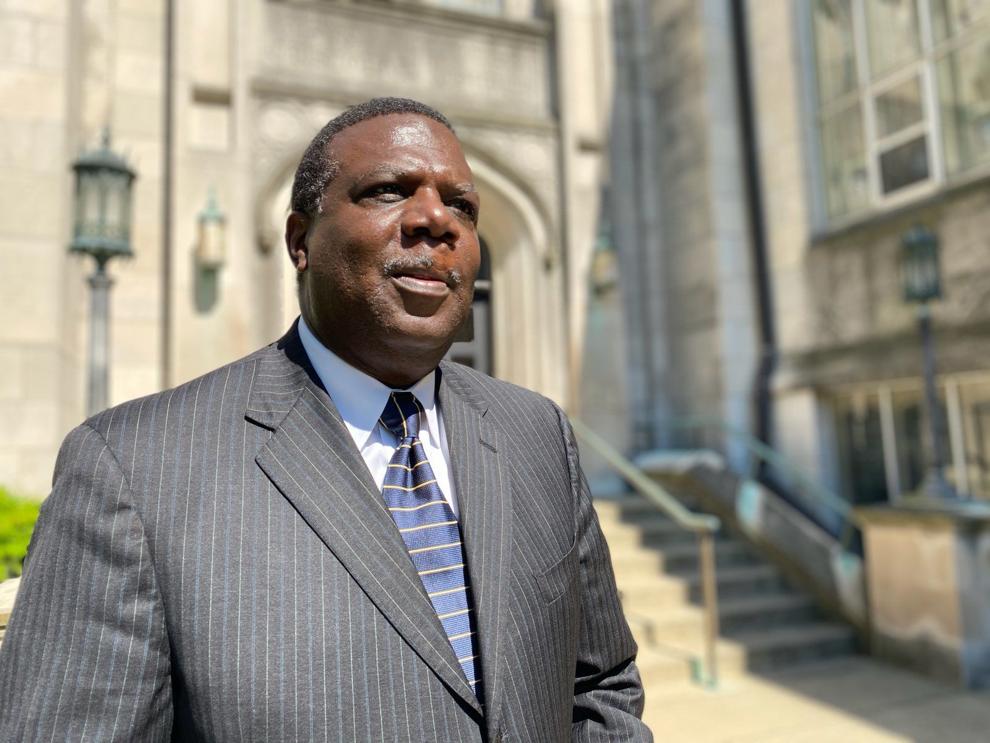 SORROW
Robert Freeman, Pastor, First United Methodist of Urbana
---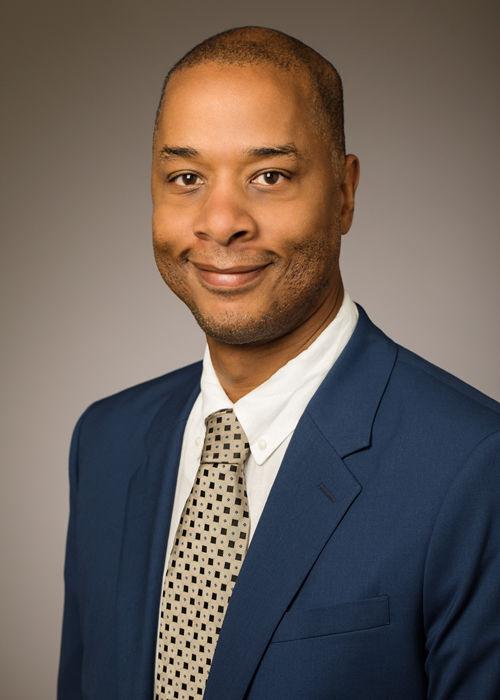 EXPECTED
Sean Garrick, UI Vice Chancellor for Diversity, Equity and Inclusion
---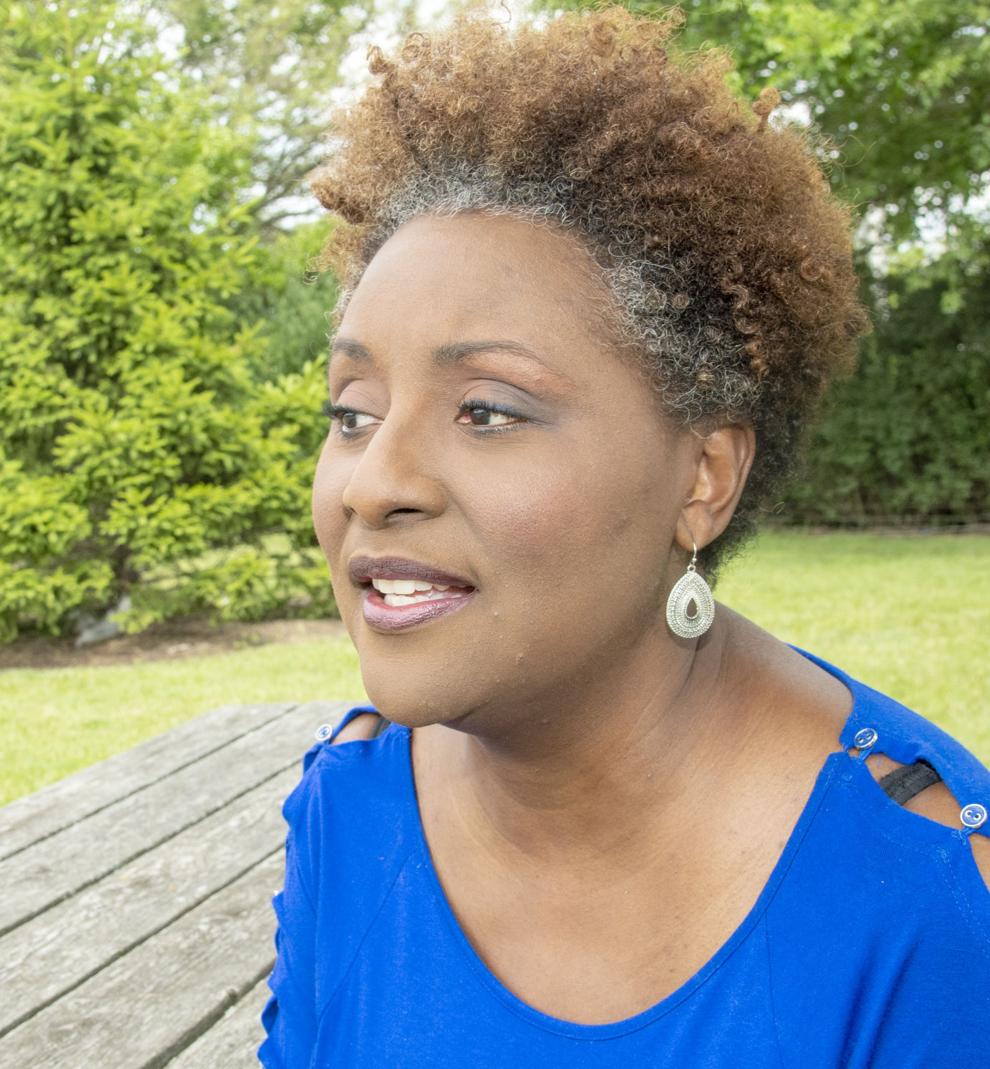 NONPLUSSED
Dana Gillon, Strategic Leadership, UI Facilities & Services
---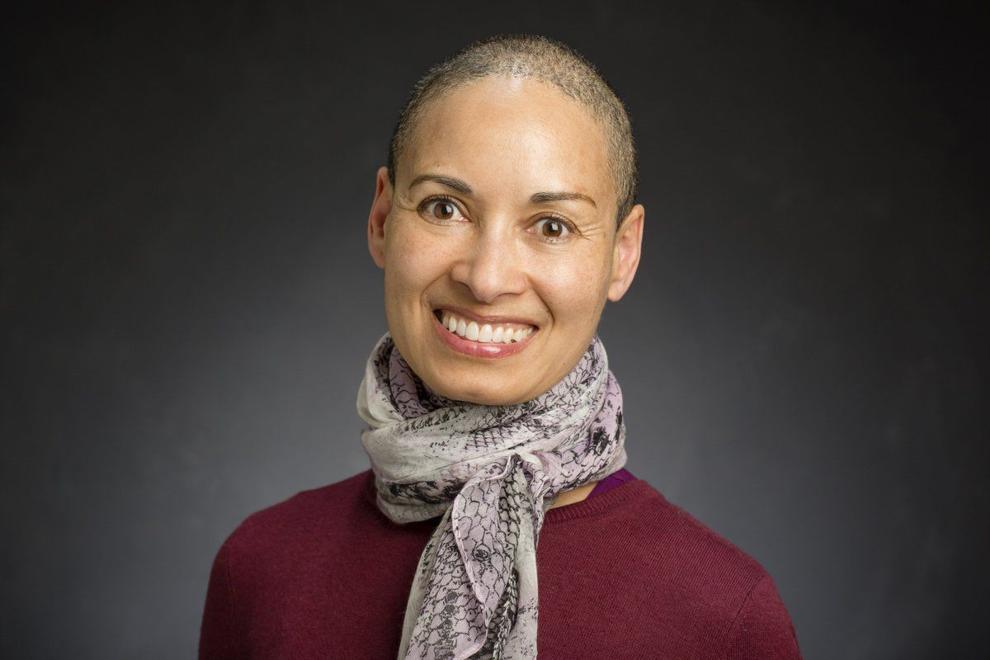 PAINED
Rebecca Ginsburg, Director, Education Justice Project
---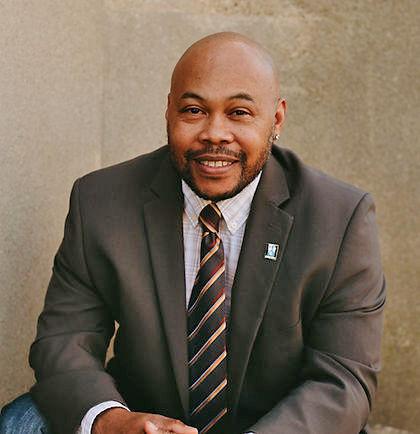 DISAPPOINTED
Sam Hall, DREAAM Program Director
---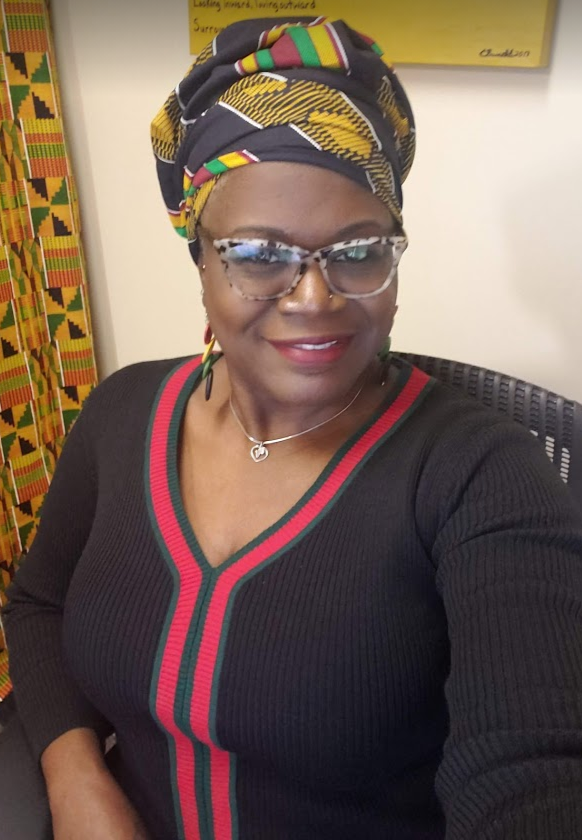 UNSURPRISING
Sharva Hampton-Campbell, Student Affairs Coordinator, UI School of Social Work
---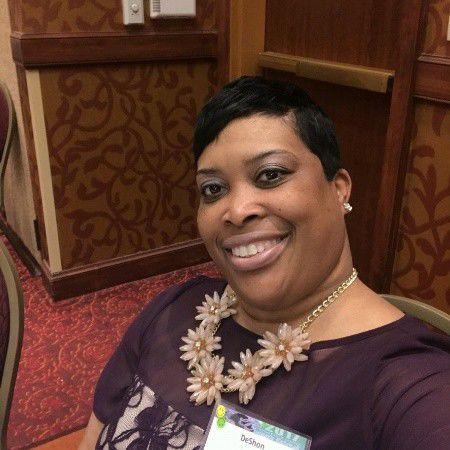 TYPICAL
DeShon Harris, Head Teacher, Champaign County Regional Planning Commission
---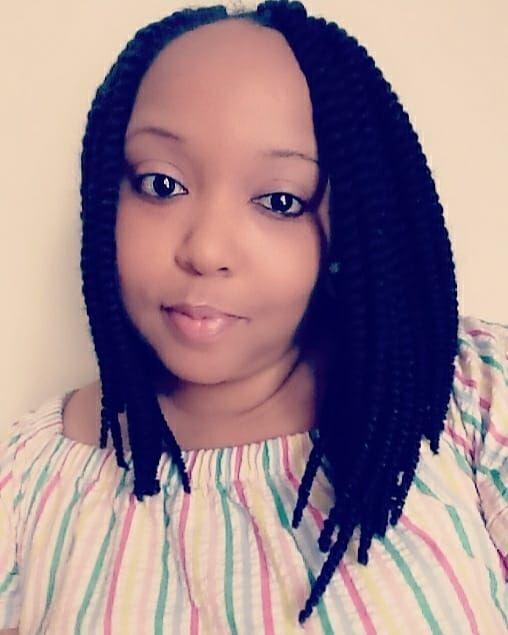 EXPECTED
Marnita Harris, C-U author, UI Housing representative
---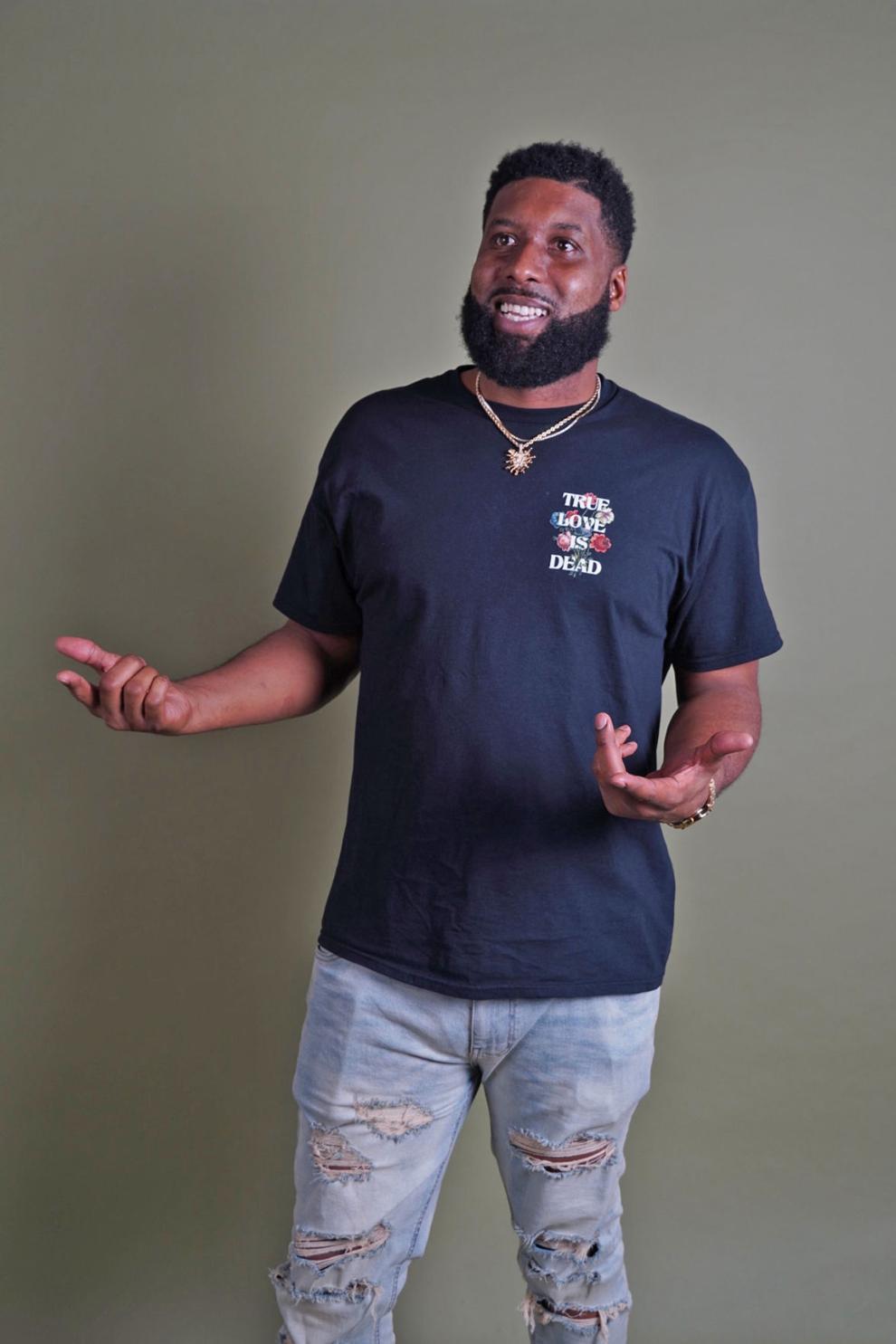 NUMB
Lamont Holden, Music producer, DJ and UI Clinical Assistant Professor of Audio & Recording Technologies
---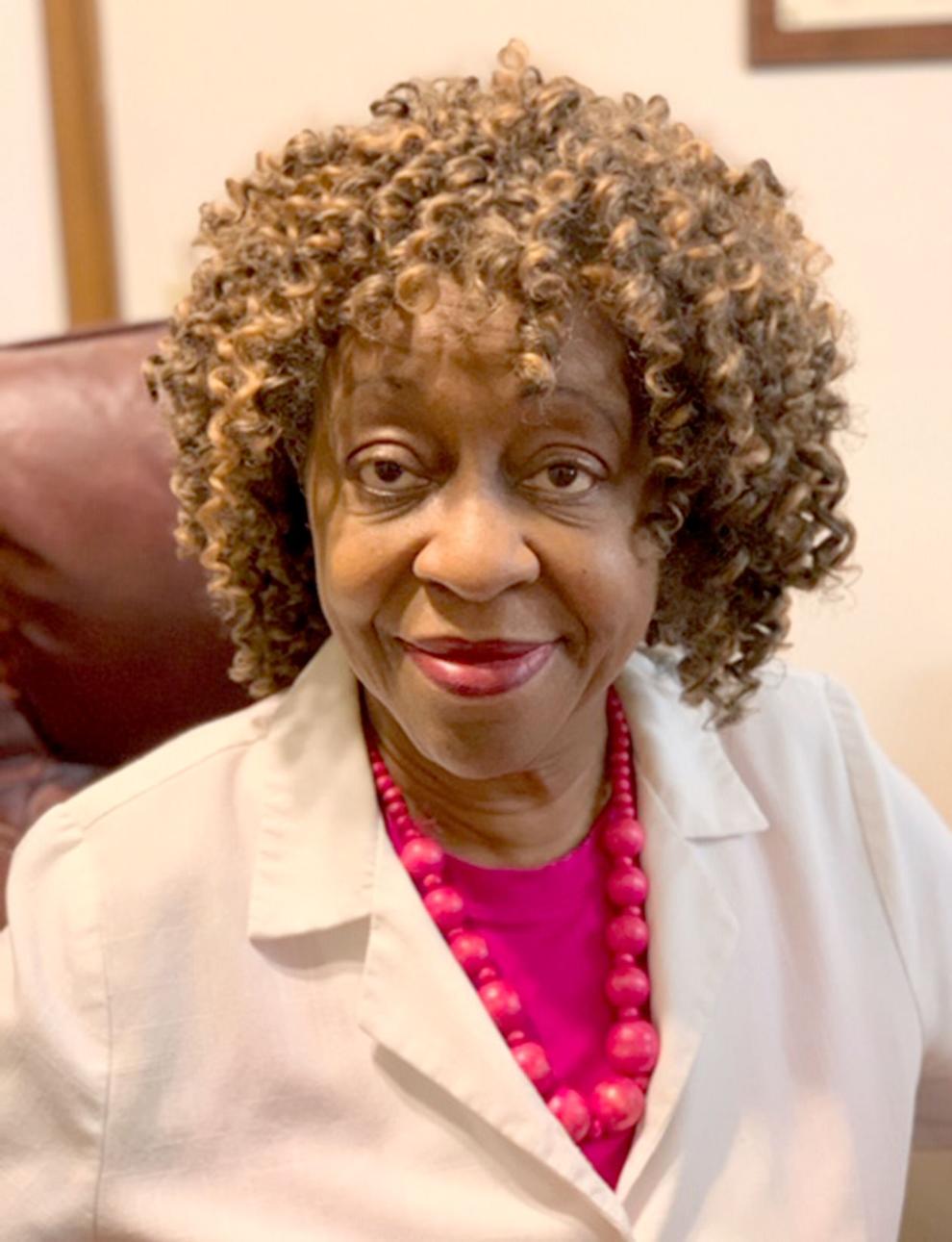 SADDENED
Gladys D. Hunt, First Black Assistant Executive Director, Housing Authority of Champaign County
---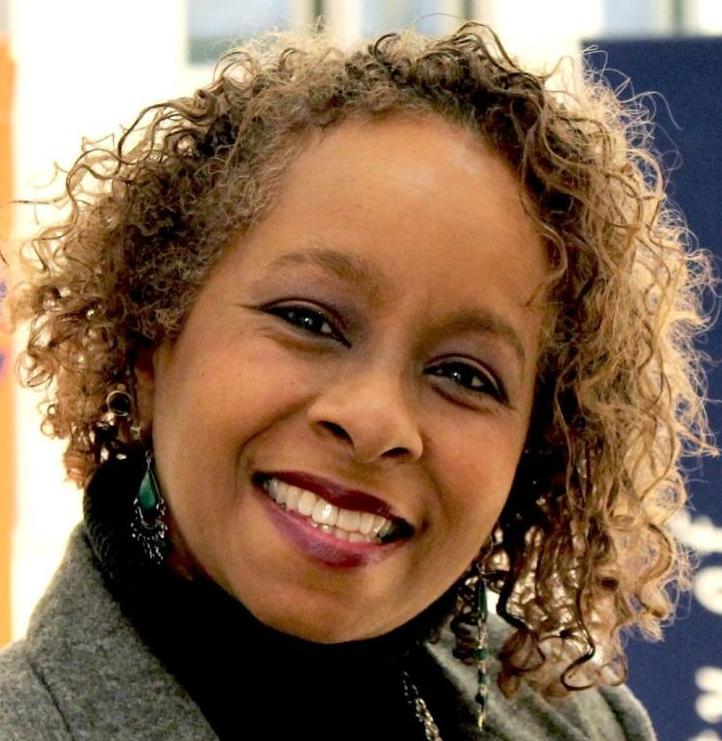 EXPECTED
Shirese Hursey, Urbana City Council member
---