Big 10: CU Schools Foundation alumni award winners
Monday is National Compliment Day. Tuesday is CU Schools Foundation Distinguished Alumni Reveal Day. We married the two, asking past CUSF award winners: What's the most memorable compliment you've ever been paid?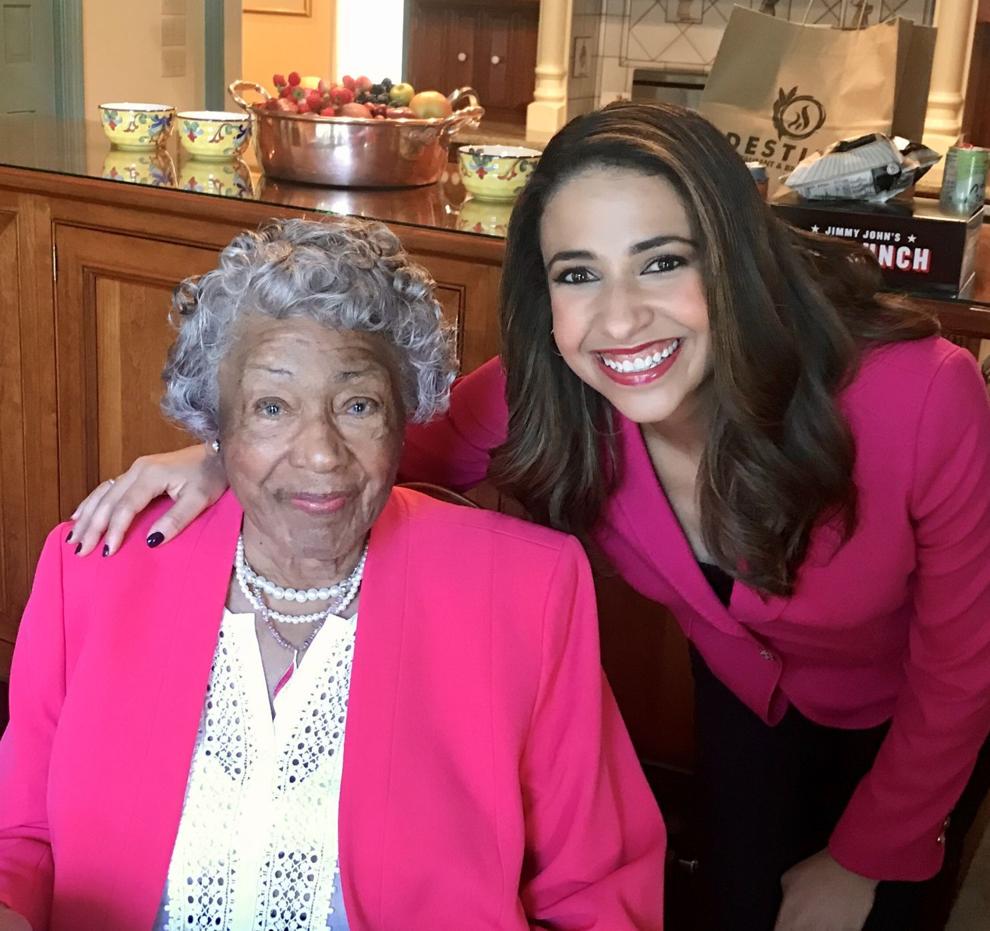 ERIKA HAROLD, 2003 Miss America, Meyer Capel attorney (Urbana High '97)
"My grandmother, Mrs. Louise Tanner, once told me that she was proud of me for seeking to include those who are often overlooked or ostracized. This compliment felt particularly meaningful because my grandmother has always been a champion for the forgotten.
"Whether it was becoming a foster parent, serving meals to the homeless or welcoming into her home people who had nowhere else to turn, my grandmother has been committed to making room and saving space for those who are too often relegated to society's margins.
"Because her example and generosity of spirit made such an impact on me when I was younger, it was gratifying that my grandmother complimented a trait in me that I had always admired in her."
---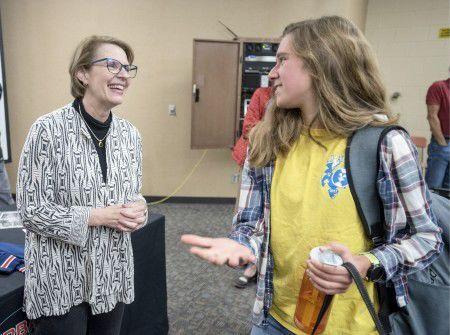 NANCY THIES MARSHALL, 1972 Olympic gymnast (Urbana High '75)
"I always come back to the comments I get when I return home to Urbana: 'You remind me so much of your mother.'
"My mother, Marilyn Webber Thies, has been my role model and hero since childhood. Her capacity to care, her thirst for lifelong learning, her ability to problem solve and persevere with faith and love have been powerfully modeled by her to our family and within the community.
"People probably share that thought with me because I sound like her. But whatever the context, I consider that comparison to be both a huge compliment and welcomed challenge to live a kinder, more grace-filled and inclusive life.
"It is a compliment that calls me to higher ground."
---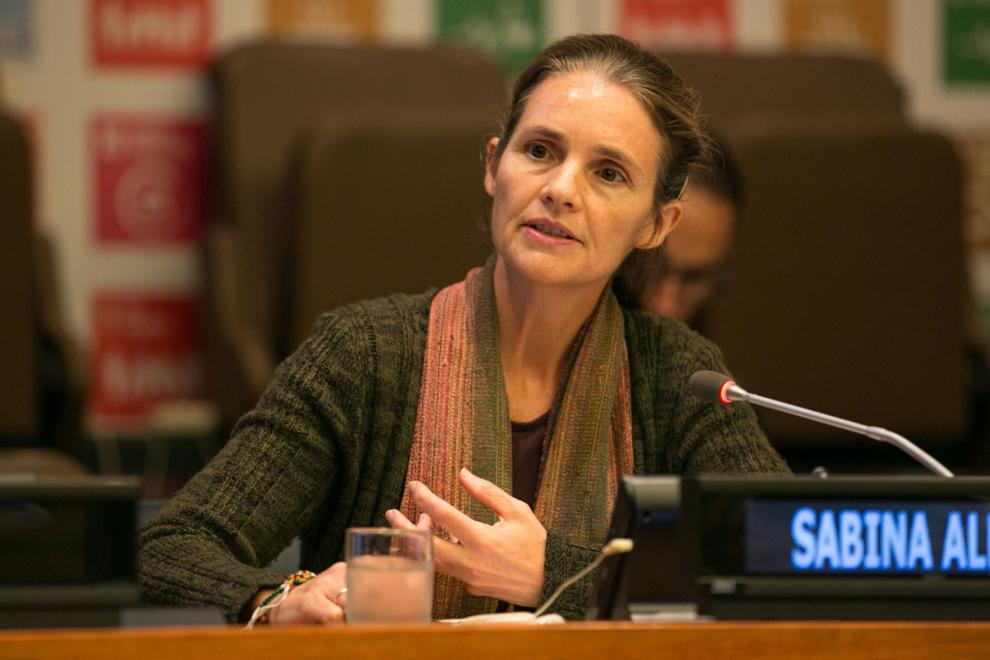 SABINA ALKIRE, Oxford University Poverty and Human Development Initiative Director (Central High '86)
"I think it was when I was staying with a young woman and her rather ancient mother-in-law and kids in Rajasthan, India before grad school, and going up steep learning curves in local living.
"I had just washed my clothes and hung them to dry. Earlier, I'd never been able to wring them out very well, so mother-in-law disapproved of me. This time, she went and checked, and could not squeeze nary one drop of extra water out.
"So she grunted, cast a sideways glance at me with a small curl of an almost-smile, and returned back to sit with her beads."
---
MEG WEINBAUM ZUCKER, attorney, writer, advocate (Urbana High '87)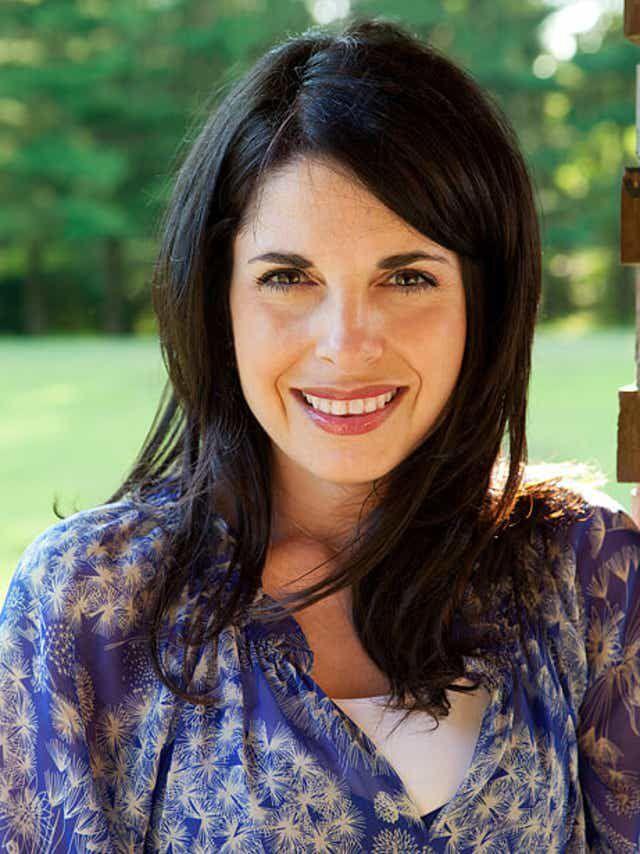 "Let me first provide some perspective. In the fourth grade, I was in Ms. Nancy Blanford's class at Yankee Ridge in Urbana. She was one of my favorites — a joyful and extremely dedicated teacher who had her students put on a show each year to help build our confidence and camaraderie.
"For our class, we put on a rendition of the musical Oliver! But as exhilarated as I felt singing, a personal passion, I felt extremely nervous and self-conscious performing in front of the crowd of students and their families.
"I was born with a blatant physical limb difference — a genetic condition that left me with shortened forearms and only one finger on each hand and one toe on each foot. The last thing I wanted was to put myself out there with all eyes on me.
"Fast forward to January 2012 and I had passed along my condition to two of my three children which impacted my outlook entirely. The most flattering compliment I ever received was after being on the Today show. I had been interviewed by former NBC correspondent Natalie Morales live in front of millions of people about an article I had written in Parents magazine.
"The compliment came from weatherman and television personality Al Roker right after I exited the set: 'Wow, great job today, Meg. It's like you were born to be in front of people. You were a natural.'
"Although he didn't realize it, Roker's words reminded me that I had not only faced one of my greatest fears but had in fact overcome it."
---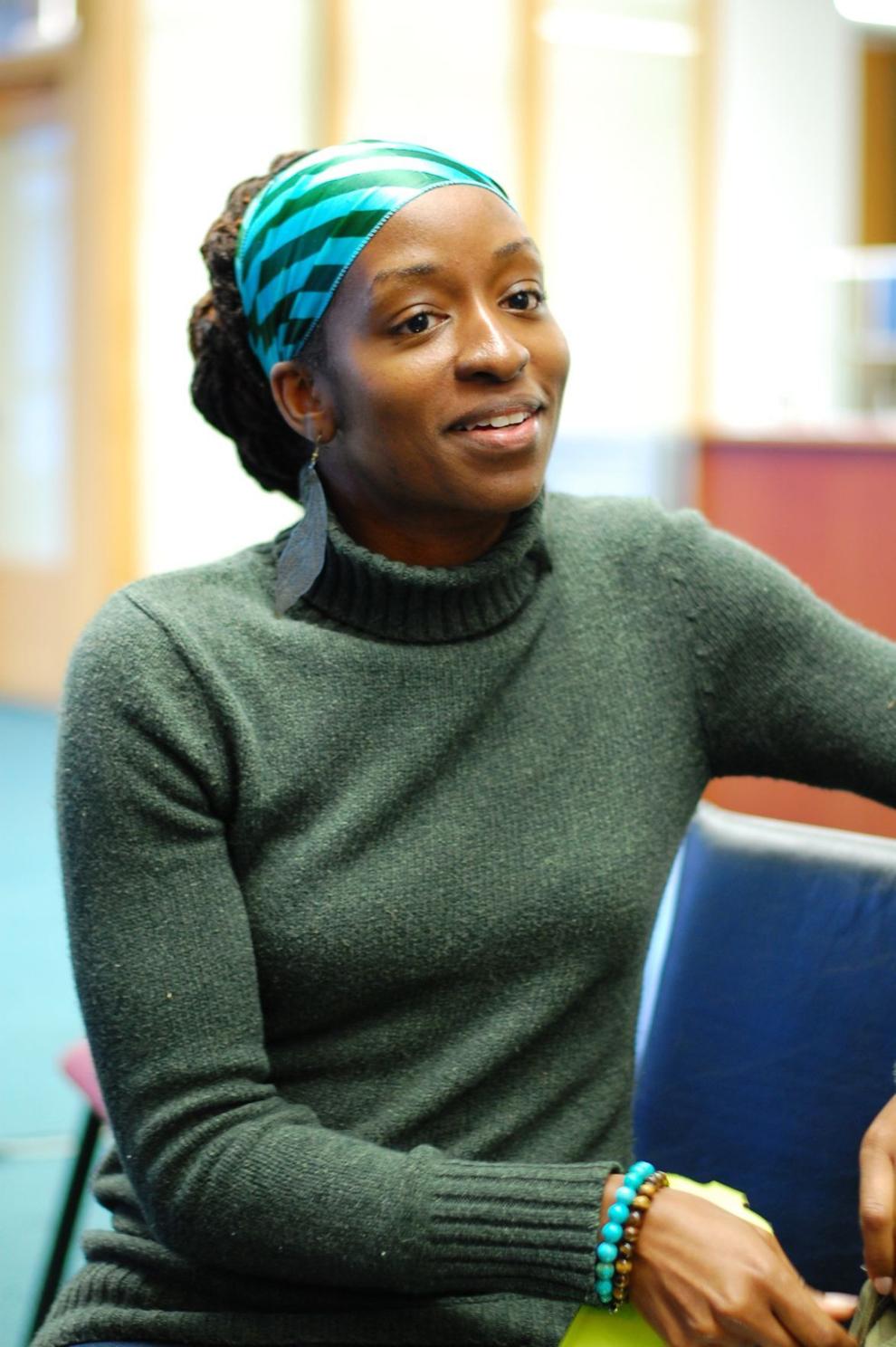 GRACE GIPSON, Virginia Commonwealth University future feminist and pop culture scholar (Centennial High '99)
"The most flattering compliment someone gave me is a compilation of thoughts from my young nieces and nephews — 'You are the coolest Auntie 'cause you teach and talk about comics! Who gets to do that? You're my superhero.'
"This was said to me right as I was finishing my Ph.D. dissertation and it was the perfect boost I needed to get to the finish line. To know that I had some mini cheerleaders who appreciated the work that I'm doing at such a young age, even made me proud.
"Even to this day, thinking about their words pushes me to continue doing the work that I do in pop culture and comic books, so that little Black girls and boys have someone they can look up to and give them inspiration."
---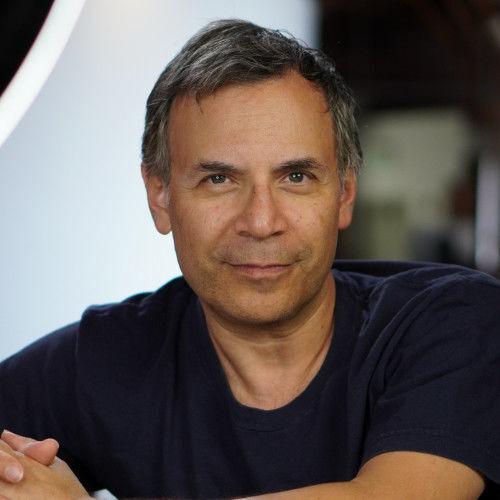 DAVID NEUMAN, media executive, producer (Centennial High '78)
"When I was at Centennial High School in Keith Page's theater program, there was another actor who was kind of a rival of mine. When I moved to town and got involved in theater, he was distinctly unfriendly — maybe he resented the competition, or maybe he just didn't like me, or both.
"It was painful to me because honestly, I wanted to be his friend, and the sentiment was not reciprocal. I just resigned myself to the fact that he wasn't gonna be my friend or even be friendly, and that's just the way it was. I moved on, and made different friends. But in the theater stuff, the rival was always there, unfriendly as ever.
"My last show, my senior year, was the musical Oliver! I was cast as Fagan, and my rival was one of the other male leads. Fagan has a big, big solo number: 'Reviewing the Situation.' It's sort of a long, very funny rap, with intricate and quite clever lyrics, a tour de force for a performer.
"It was me and this long rap song, out on the thrust runway in front of the orchestra pit, with a follow spotlight, doing the song, and I must say — not to brag — but I killed it. I mean, there's roaring laughter throughout my performance, and then there was thunderous applause that went on for tens of seconds at the end of it.
"I end the song and exit the stage by walking through a door upstage and slamming it shut, after rap-singing the last line: 'I think I better think it out again!'
"Well right there inside the door was my rival; his cue to go on stage is the end of the song and the door slam; he would go out that very same door for his next scene. As the audience is thundering and screaming, and I'm feeling exactly what a 17-year-old with a big love of applause would feel, my eyes and my rival's eyes locked. He had a huge smile and gave me an enthusiastic high five — almost as if to say, 'Dude, even I've got to hand it to you, you killed it.'
"It's probably, still, the best compliment I've ever gotten, since it came from the unlikeliest source."
---
NICOLE BRIDGES-MUSUMECI, Prosperity Gardens Director (Central High '99)
"My best compliment: 'Thank you for being who you are.'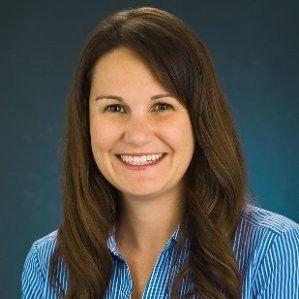 "I received this fairly recently from someone who has experienced a lot of trauma in their life and was going through a hard time, and I was there. It is a special thing to know that who I am is appreciated by others."
---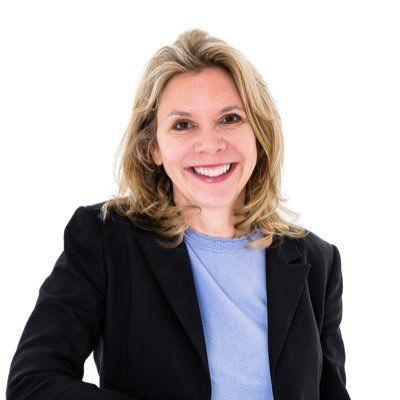 SUSAN KROLL, award-winning NBC News Producer (Urbana High '84)
"A few weeks ago, I received a text from NBC News Capitol Hill producer/reporter Haley Talbot, who was inside the Capitol on January 6th, 2021, reporting on the certification of the presidential election results when rioters began entering the chamber.
"She then found herself covering a very different story as she was crouching under a wooden seat for 20 minutes before being evacuated to one the congressional members offices. 
"A few days later, I called Haley to check in on her. Having covered stories in many dangerous places, including the wars in Iraq and Afghanistan, I knew it had to be a difficult time for her, having lots of thoughts and emotions racing through her head. 
"I asked how she was doing and then told her that during my career as a journalist  I often have believed that our recording history was worth risking my life. I wanted her to know I was proud of her as a witness and a journalist. 
"A few weeks ago Haley texted me: 'As we approach Jan 6 anniversary I've been writing and reflecting on what happened. I wanted to make sure you knew how important your call was to me. When you reached out in the aftermath it was like you just knew. That moment you called was the first time I'd really let myself FEEL feelings about what happened. I've thought about your words a lot this year and I hope one day I will be able to help someone the way you helped me. I wish we got to work together more because I know I would learn so much from the GOAT.'
"She also mentioned me in a story she had written for InStyle magazine on the one-year anniversary:
Sue Kroll, the legendary NBC News producer, called me days after the attack. I hadn't stopped working until that very moment. I was sitting at home alone, only just beginning to process what had really happened. She assured me that my experience wasn't in vain, and that the work I did that day, and the work I continue to do, is a service to our country. She helped me remember that now, more than ever, our jobs were critically important — that we have to keep people informed.
"This compliment embodies what is important to me in this stage of my life. As a journalist, I have a responsibility to inform and empower people. I believe it is worth my life to show Americans what their sons and daughters are doing far away from home as they are heroically risking their lives for our country or reporting where people have lost everything in natural disasters or mass shootings."
---
KENT DAUTEN, private equity firm founder (Central High '73)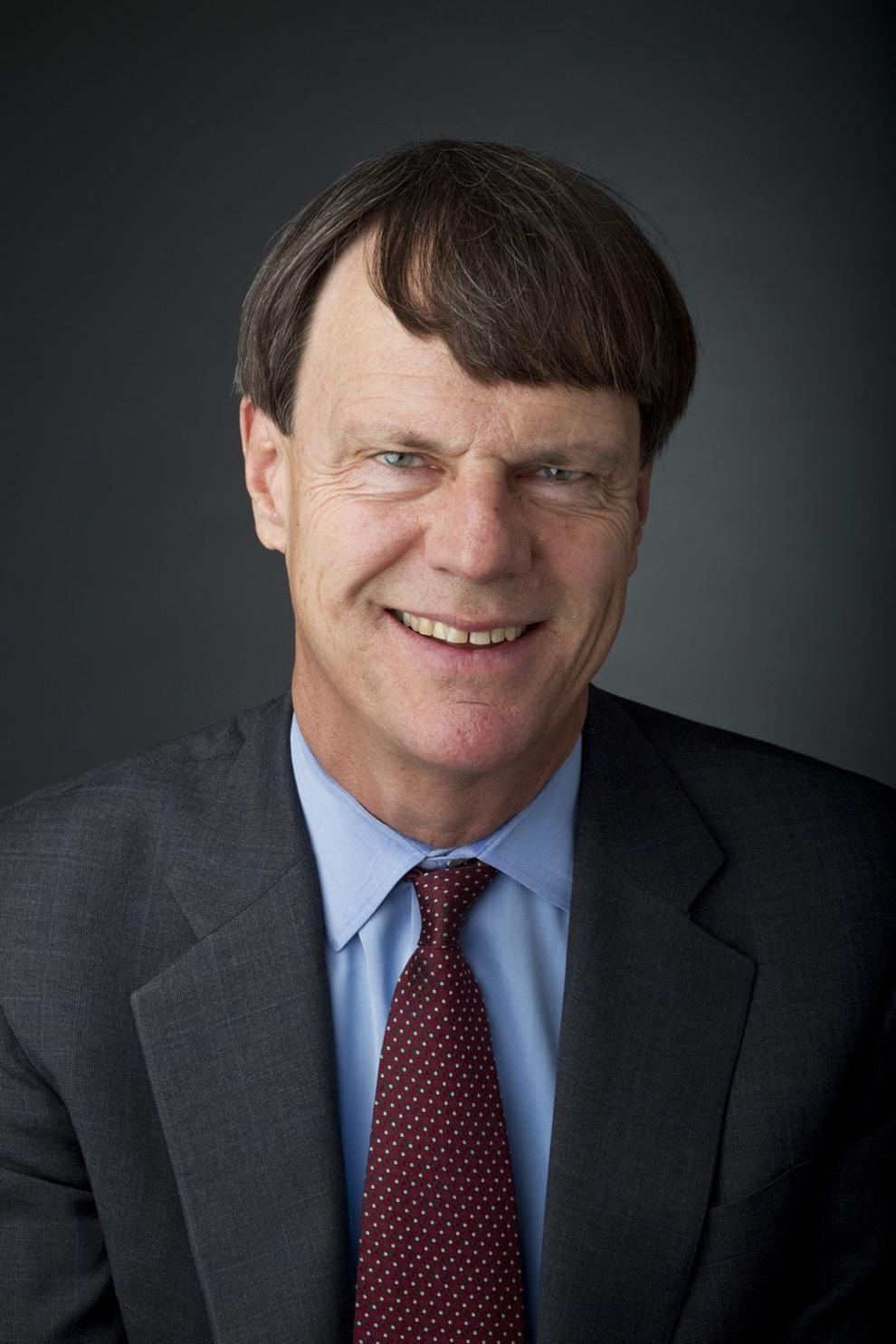 "About five to seven years ago, I was returning from a business trip on a long night flight from the West Coast sitting in the aisle seat of first class with a complete stranger sitting next to me in the window seat who I was not conversing with since I had spread out papers and my computer and was immersed in my work for most of the flight.
"This gentleman on three or four different occasions had to exit our aisle to use the bathroom or simply walk around which was naturally disruptive to my work as I had to put up my tray table and stand up and then it took me a few minutes to recover from his request each time coming and going.
"Then the stewardess ran short of dinner choices so I offered up to her being totally flexible on what meal I was allocated. The stranger finally interrupted my work to say to me that I was one of the most polite and kind individuals he may have ever stumbled across since evidently I was not dismayed that evening by his interruptions and kept a cheerful attitude throughout — the most significant and memorable part of his compliment was that he added that my parents must have done a great job raising me.
"That was the ultimate compliment since it was directed at me but really indirectly at my parents who I attribute so much of my personality and personal qualities to — at least the positive ones.
"Turns out that the gentleman in the window seat had some kind of health issue going on and had to walk around more than normal on that flight. He and I ended up striking up a nice conversation, which sadly I don't remember much else about other than he was a high-powered businessman.
"While I certainly am not always as polite and kind as he perceived me to be that night and I am not entirely sure why I happened to be so well-behaved then, the experience also highlighted to me the importance of showing your best side even when nobody you know is watching, since there is always somebody watching."
---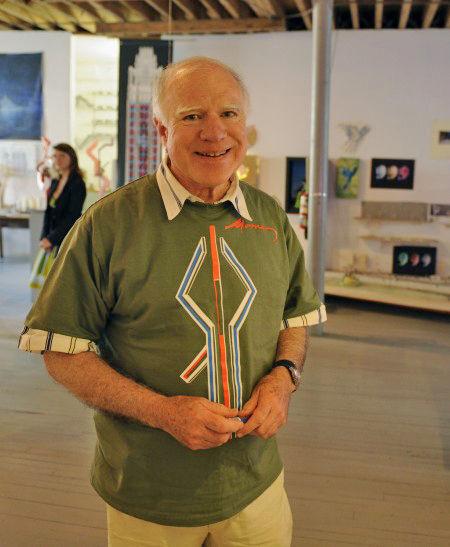 JOHN DAVID MOONEY, famed artist, sculptor (Champaign High '59)
"Like everyone else, I enjoy a congratulatory comment. With personal praise, though I am much more uncomfortable. I shy away from it. In fact, I probably dismiss it as soon as I hear it. I don't dwell on those words, and I have no memory bank of personal praise.
"Appreciation of my art though, is a different matter. Knowing that the viewer has in some way received pleasure from my art, is the fuel of my profession. It is what keeps me going. It is my desire to give the viewer an arresting moment, a sense of delight, and an encounter of awe and wonder.
"Making art is a discovery process for me, often a painful one, but upon completion, a sense of fulfillment.
"The art is made, though, for others. It is made to be given away. There are certain moments that mean a lot to me on how much a work affects others. This is especially true in my public art. When I hear an unexpected positive response that the art has seriously affected them, that I believe, might be the answer to your question.
"Each public piece has a special story of such an encounter — but you are not after a litany.
"What most affects me is a simple smile. To me, a smile is the most beautiful thing in the world. A smile reveals the soul of the person and brings us a bit of heaven on earth. It is the silence of a smile that is so magnanimous.
"Three smiles this week have meant the world to me. First, is the smile of a new intern, Linh, who has just joined the studio after completing her college degrees. She is from Hanoi, Vietnam, and has labored over several days to master the difficult technical obstacles which appeared to both of us as unsolvable. But, she wouldn't give up; she persevered and finally achieved success at the end of the fourth day. The smile that emanated from and illuminated her was magnificent.
"It filled the space; it was joyful, yet modest. No words were spoken or needed to be spoken. A milestone had been reached. It flattered me that this took place in my studio — a great compliment.
"The second smile that lingers is from 'Spider Man,' a homeless veteran who positions himself outside the nearby CVS, no matter that the temperature may be in the teens or even below zero. He is always friendly, and like most of the homeless I know, takes a personal interest in our well-being. But his absolute delight in receiving an unexpected contribution was shown through a radiant smile that would light the world. Again, no words were spoken.
"And the final smile is from Ruth, an artist friend, who has been struggling with a series of medical complications and hospitalizations. Through all these hardships, she continued to work at making her art. In fact, she is planning an exhibit of 95 drawings to coincide with her 95th birthday this coming May.
"Her condition has become critical, and now terminal. Fully resolved with her failing health and approaching death, Ruth now has a heavenly smile that glows, fills the room, and embraces her family and visitors. Ruth's smile expands and expands like rays of light, and pulls back to her the warmth and love of her family and friends. 
"This daughter of rabbinic tradition was not religious, but tolerant of the faith of others — but it was not for her. There is now a complete reversal and she levitates in her peace. She is aware of this and confirms that she is in a state of grace. Her smile gives peace to others.
"She is complimenting others with her peace. And to me, her fulfilling smile is the ultimate compliment."