Big 10: Drop the doc? UI professors weigh in on 'insulting,' 'condescending,' 'sexist' op-ed
And the winner of 2020's Open Mouth, Insert Foot Award is … Joseph Epstein, who in a Wall Street Journal op-ed referred to First Lady-to-be Jill Biden as 'kiddo' and suggested the recipient of a doctorate in education 'drop the doc' from her title.
For reactions, we turned to an esteemed panel of Ph.D. recipients turned UI professors.
---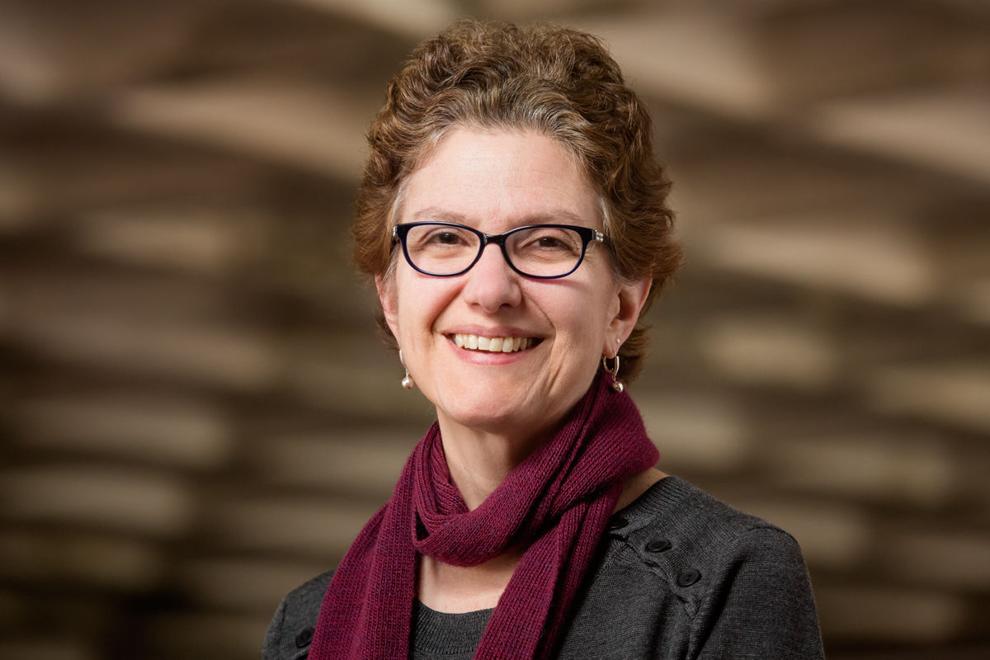 ANTOINETTE BURTON
Professor of History
"I'll admit, it makes me mad. The Ph.D. has historically eluded women, people of color and students who are first-in-family — all of whom work incredibly hard in the face of untold barriers in higher education.
"To scorn the use of the title is bad enough. To insult the degree Dr. Biden has earned and the nature of her research is doubly insulting.
"Luckily, Jill Biden knows exactly who she is, what she believes and who she's working for in this world. To be a powerful and beloved teacher does not require a Ph.D., but we know that the world of research is advanced and enhanced by it.
"In the end, what people like Mr. Epstein end up revealing is their own insecurities. A doctorate represents accomplishment and expertise as well as determination. It's a badge not of hubris, but of attainment, often against the odds."
---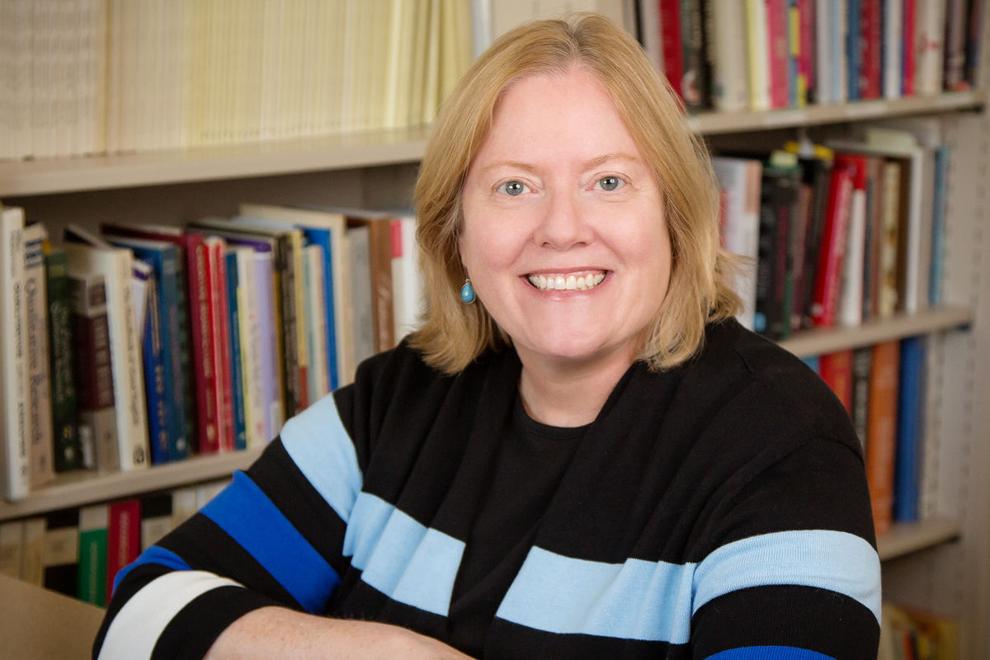 CELE OTNES
Professor of Business Administration
"My social media groups that focus on higher education and/or female faculty were flooded with responses to this editorial that reflected outrage, defiance and resignation. My personal reaction was: Who gives a crap what this idiot thinks?
"Epstein's assertion that the 'Dr.' title is reserved only for baby-deliverers eviscerates his credibility at the outset of his misanthropic missive. Remember, he attacks anyone with a Ph.D. daring to use 'Dr.,' not just women.
"Those earning doctorates do just that — they earn them — through a long, arduous, costly and sometimes tedious process that clearly escapes Epstein's understanding. The title is theirs to use as they see fit.
"And as a female department head, my reaction to Epstein's editorial strengthens my resolve to address and eliminate implicit and explicit biases toward female faculty.
"Given the WSJ's dismissive response to the uproar this editorial spurred, perhaps the most effective strategy we can adopt is to stop reading and subscribing to the WSJ, discuss this editorial and its ramifications in courses, and dismiss the paper as a pedagogical resource."
---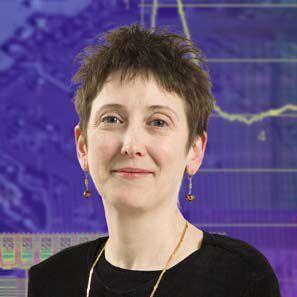 ELYSE ROSENBAUM
Professor of Electrical and Computer Engineering
"Jill Biden earned an Ed.D. degree from an accredited program at a reputable university, so if she prefers to be addressed as 'Dr.,' it is appropriate for others to respect her wishes.
"For the record, although I hold a Ph.D., I prefer to be addressed as 'Professor' — different people, different preferences.
"After reading the opinion piece from the WSJ, I thought that the author is a jerk — with all the challenges to be inherited by the Biden Administration, this is the subject he felt compelled to write about?
"As a corollary, I conclude that the editor of the WSJ opinion page, who is tasked with deciding which submissions merit publication, has poor judgment."
---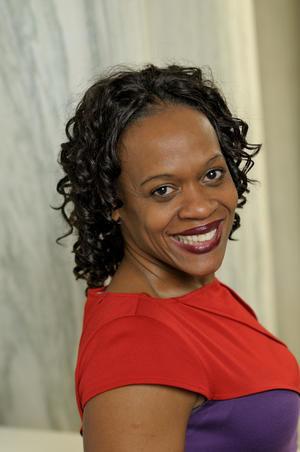 KAREN FLYNN
Associate Professor of Gender and Women's Studies, African-American Studies
"I kept repeating 'unbelievable' and wondered why the WSJ would print such garbage in the name of journalism. I gasped at the fact that the author — I refuse to say his name — referred to Dr. Biden as 'kiddo.' How condescending, sexist and paternalistic.
"I immediately came to my senses; this article is emblematic of how segments of this society regard successful and educated women — be ambitious, but not too ambitious; better yet, downplay your accomplishments.
"Why was I surprised? Unlike several countries that elected women as presidents, prime ministers and members of parliament, we are still asking 'whether America is ready for a female president.' Some of us are not ready for a first lady who deserves — because she earned the title — to be called 'Dr.'"
---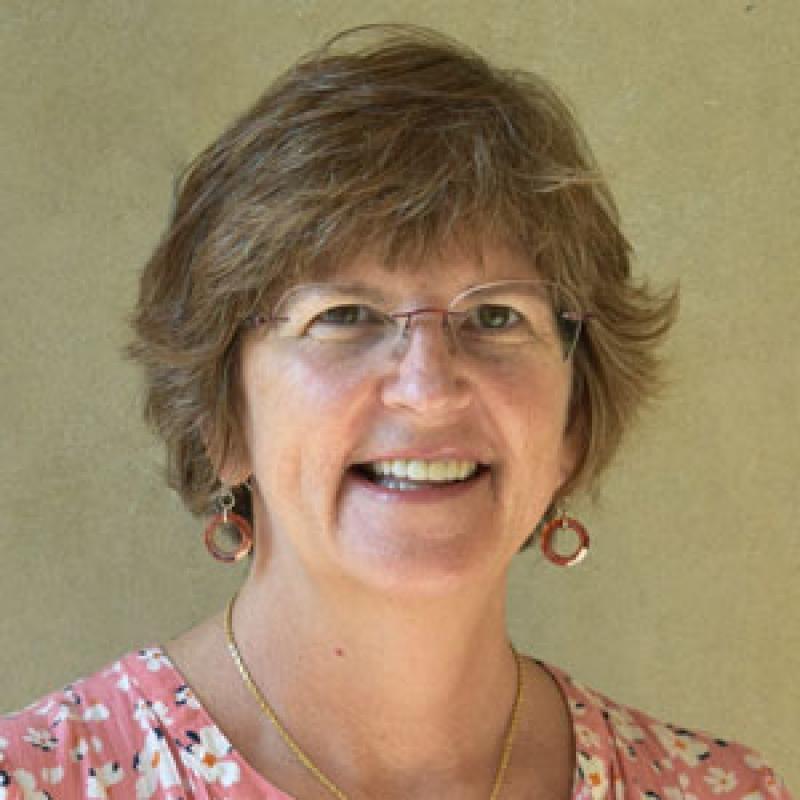 WENDY ROGERS
Professor of Applied Health Sciences
"So many thoughts … the first was: Really? Are you kidding?
"I also reflected on my own educational journey — I know how hard I worked at each stage. A doctoral degree is the pinnacle of our educational system and follows many years of intensive study and evaluation by professors and university committees.
"The day I defended my dissertation, and was first called 'Dr. Rogers,' is seared in my memory — my professors, family and friends were so proud of me.
"But more importantly, I was so proud of myself. I knew the many late nights and feelings of doubt that had come before.
"As a professor today, I take great pride in watching my own students travel that journey and I love to say 'Congratulations, let me be the first to call you Dr.' I know how hard they have worked to reach that goal.
"I hope that the conversations that have followed the misinformed opinion piece will lead to more understanding and appreciation of what it means to be called Dr."
---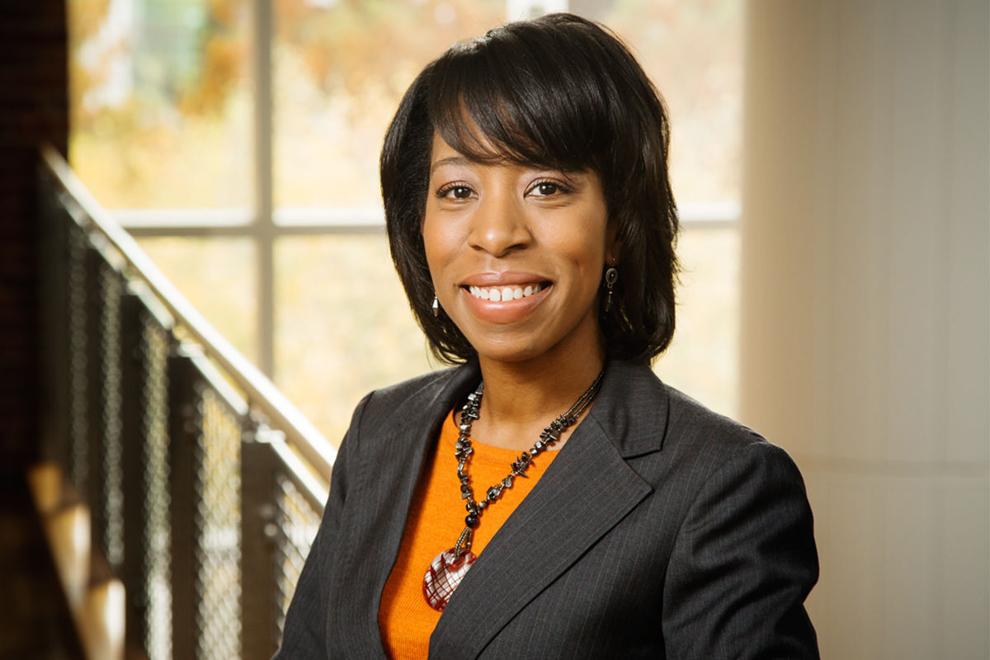 EBONI ZAMANI-GALLAHER
Professor of Higher Education and Community College Leadership
"Many reactions to the op-ed shared it was demeaning, misogynistic and condescending. Unfortunately, the pervasive pattern of women's ways of knowing being discounted is nothing new.
"As a Black woman, I am fully aware of and have been on the receiving end of demeaning remarks, troubling tropes, dismissive treatment and rendered invisible. But this is just a day in the life ... everyday Black womanhood within the context of the U.S. white, cisgender, patriarchal, culturally hegemonic system.
"While the WSJ feature alarmed many, I was not surprised by the column. Competent, strong, educated women have long ruffled the feathers of some men. It is unquestionable that sexism is real. However, sexism is not the ultimate ism to trump all isms for Black women.
"The 2018 Women in The Workplace Survey found that 40 percent of Black women in their areas of expertise have their judgment questioned, experience daily discrimination and are less likely to be promoted. Furthermore, while 42 percent of companies view gender diversity as a company priority, only one in five considers racial diversity a priority.
"Long story short: Society has historically minimized the accomplishments of women in general and has perpetrated misappropriation and erasure of Black women's scholarly and creative contributions. That said, Jill Biden earned her doctorate and she rightly deserves the title 'Dr.'
"As for the condescending op-ed author who suggested Dr. Biden drop her title, well, he can call me doctor, too. That's right, Dr. Eboni M. Zamani-Gallaher — it's not honorary, it's not overblown, it was earned."
---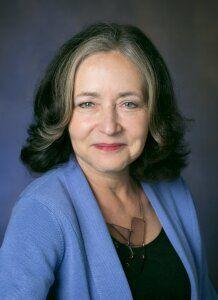 VICKI MAHAFFEY
Professor of English, Gender and Women's Studies
"Epstein's sweeping devaluation of Dr. Biden's doctorate — which he himself does not have — is the flip side of his idealization of the brutal way graduate students were once treated to make 'men' of them.
"Becoming a Ph.D. is still a formidable accomplishment, eased not at all by more informal interactions. It is easier to become a millionaire than earn a Ph.D.: only 2 percent of the U.S. population has earned a doctorate, whereas the percentage of millionaires is 6.71.
"I have taught for four decades and directed over 80 dissertations, and I can attest that writing a dissertation in the humanities is an immensely complex and difficult intellectual operation.
"It involves reading 80 to 100 books, exercising exceptional analytical acuity and synthesizing the results so as to make an original contribution to existing knowledge. And then there's the task of organizing and writing the thesis.
"I strongly contest the claim that a doctor of philosophy is less accomplished than a medical doctor: one is a writer and thinker, the other a practitioner. Both sets of skills take years of discipline to hone."
---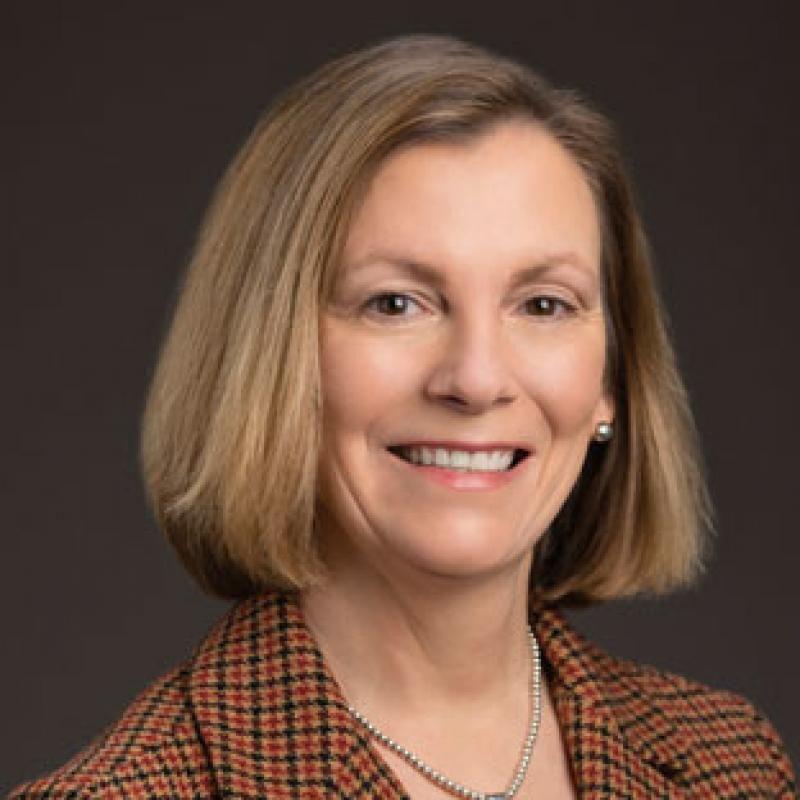 AMY WOODS
Professor of Kinesiology and Community Health
"As a woman who earned a Ph.D. who is married to a man who earned a Ph.D., I have had my share of dismissive incidents about my doctorate. We have had numerous letters — even from universities — addressed to 'Dr. and Mrs. Woods' over the years.
"I have also been in conversations in which my husband was called 'Dr. Woods,' while I was called 'Mrs. Woods.' I have no hesitation amending this with, 'I wish you would just call us by our first names, but if you must call him Dr. Woods, please also call me Dr. Woods.'
"I know that many women have similar experiences. People don't intend to be offensive, but this type of behavior has continued over 30 years."
---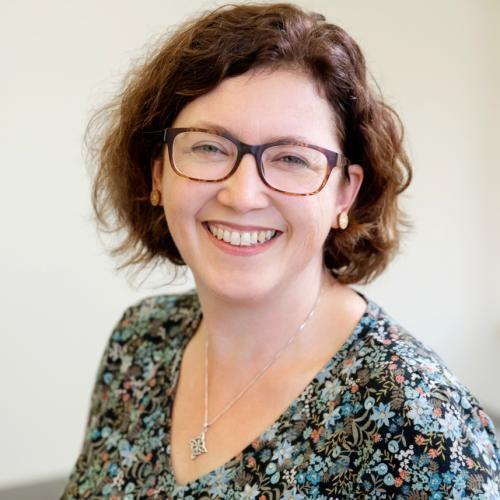 KATE McDOWELL
Associate Professor, School of Information Sciences
"Republicans undermine truth and democracy in the dregs of their election denial spectacle.
"People who earn degrees earn the respect of those honorifics; their marriage, marital status, spouse's job and gender are entirely irrelevant.
"I don't have time for the outrage this warrants, and fortunately the dehumanizing remarks of that editorial will never define Dr. Jill Biden's accomplishments or the future of female or femme people's accomplishments.
"Fortunately, we rise above the level of the dregs, and many of our East Central Illinois neighbors understand the value of every vote and each degree earned."
---
LYNNE DEARBORN
Professor of Architecture
"I first thought it represents a fundamental lack of understanding about the ancient idea of a doctor — one who has deep knowledge of a subject — and teacher, one who seeks to educate others through that knowledge.
"After rereading the op-ed several times, trying to quell my outrage, I identified a theme that occasionally surfaces among architecture students when class topics turn to research. 'Real research is only delivered by the hard sciences, never by social sciences or humanities,' which I point out to my students is clearly not true if we look across the arc of history.
"Knowledge growing from humanities and social sciences scholarship tells us much about people's motivations. It seems probable that Epstein was motivated by the pervasive sexism often found in thoughtless contemporary U.S. discourse."
---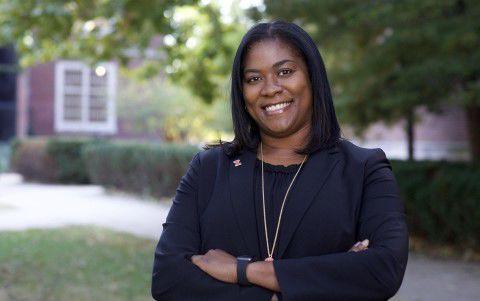 NERISSA BROWN
Associate Professor for Accountancy
"The op-ed piece was belittling not only to holders of doctorates but also to individuals who elect to pursue higher education at an advanced stage of their careers.
"The op-ed also has direct and cloaked arguments that disparage females and people of color, and presents a narrative suggesting that scholars in the social sciences and humanities are not rigorously trained.
"I take great offense to this line of thinking as a doctorate holder and someone who has dedicated the last 20 years to conducting scholarly research and teaching.
"Lastly, I spent four years on the faculty of the University of Delaware, where Dr. Jill Biden earned her doctorate, and can attest to the rigor of UD's degree programs. The hint that a Ed.D earned at a top public institution is not rigorous is disheartening."