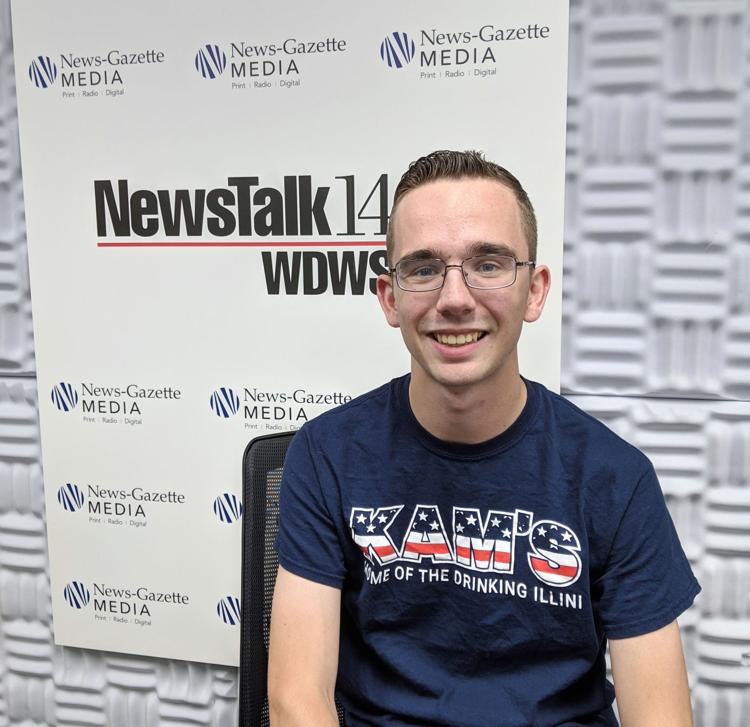 When JACOB RAJLICH posted a joke event on Facebook suggesting that Kam's customers storm the popular Daniel Street bar to keep it from moving, he thought it would be an inside joke for his friends.
So far, more than 2,300 people have showed interest, though the bar's closing date remains unclear. Rajlich, a University of Illinois senior, was there Thursday when it opened for the semester, at least temporarily.
In this week's "Campus Conversation," the St. Joseph native talked with staff writer Julie Wurth about why students and alumni feel so strongly about Kam's, the loss of other Campustown landmarks and his thoughts, as a longtime sports fan, about the need to move on from the Chief debate.
The full podcast is above; a sampling of their discussion is below.
At last count, 650 people said they planned to show up for your event, and another 1,700 or so were interested. Do you think it will happen? Are you planning to go?
Well, Sept. 1 is a Sunday and Kam's is closed on Sunday, so that date was chosen intentionally as just a make-believe placeholder. However, people love that place, and who know's what's going to happen the day they shut the doors for good at that location. I'm not going to be leading anything, I'm not going to be organizing anything ... but the fact of the matter is I think there will be some sort of response.
This summer, I was working out of Kansas City at an internship, and there were multiple Illinois grads I met over the course of the summer and they were like, "Is it true? Is it true that Kam's is coming down?" These are people who graduated anywhere from last year to 25-30 years ago.
Do you think students will go to the new location, at First and Green?
I imagine people will. You put Kam's on a building and people are going to show up. ...
It's not right next to the Quad, which is a shame. That was part of the charm to it, I thought. Everybody I've talked to who wasn't from Illinois, they're like, "You have a bar right off your Quad." It was the strangest thing to them. But it was unique.
People are going to show up. It doesn't help that a number of campus bars have been torn down and not been rebuilt. There's fewer places to go, and everything has kind of gravitated outwards in that direction. That's where all the bars are now. ... It won't be the same, but I imagine it'll still be a pretty busy place to go to.
Do you think this is about Kam's, or is it about something bigger happening to Campustown?
It's a mixture of both. Kam's in itself is a thing that people want to stay. Kam's is Kam's. When people think of Kam's, they don't think of a new building, you know, they think of the sticky floors, they think of the smell. It's not supposed to be some new fancy place.
But I think a big part of this reaction is now, what is there? Everything on campus is coming down and being replaced by these high-rises. ... It's just crazy that we have so many of them now.