URBANA — A former assistant pastor at a Champaign church has been criminally charged with sexually assaulting a teen who was a member of the congregation.
Roger VanRaden, 48, who listed an address on County Road 2900 N in rural Rantoul, was arraigned Monday on charges of criminal sexual assault and aggravated criminal sexual abuse for alleged contact he had with a girl from about 2015 to August 2019.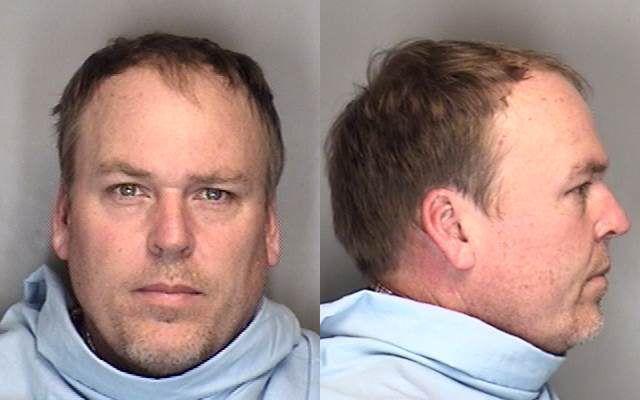 He was released from jail Monday after posting $7,500 cash and told to be back in court Jan. 21.
VanRaden was employed as an assistant pastor and youth pastor at Faith Baptist Church, 4601 N. Market St., C, according to Champaign County sheriff's Lt. Curt Apperson.
Apperson said the alleged victim, now 18, told a trusted adult that she and VanRaden had been engaging in various sex acts for about four years. That adult arranged for her to meet with her family then make the report to the sheriff's office.
That happened Saturday morning and the teen told Detective Dwayne Roelfs what had been happening between her and VanRaden since about the time she was 14.
Roelfs later located and interviewed VanRaden, who Apperson said was cooperative.
"He admitted he had been sexually active with her, knew her age, and knew it was wrong, but continued to have sex with her, knowing he shouldn't have. At the end of the interview, he was arrested," Apperson said.
VanRaden's bond was set at $75,000 in court Sunday and he was arraigned Monday on three counts of criminal sexual assault, a Class 1 felony alleging that he had sex with her on different dates at a time when he was in a position of trust over her, and one count of aggravated criminal sexual abuse alleging fondling. That is a Class 2 felony.
If convicted of the most serious charge, Van Raden faces a mandatory prison term of between four and 15 years.
Roelfs said much, but not all, of the alleged contact between the two happened at the church.
"We are also looking into church camp retreats. Most of it was at the church on Market Street. The building is pretty good-sized and there is an upstairs teen room. He would frequent that area and he had an office on the main level. The gym is in a different wing in the church so there are plenty of places to go and disappear without people knowing," Roelfs said.
While there was no suggestion that the girl was physically forced to engage in the alleged conduct, Roelfs said she was not old enough to consent to it.
"She was manipulated through trust and control," he said.
Roelfs said he is not aware of any other alleged victims but his investigation in continuing. VanRaden had been employed full-time at the Champaign church since late 2014.
He also served as a music pastor at the First Baptist Church of Danville between 2003 and 2013, Roelfs confirmed.
Pastor Bob Hassel of Faith Baptist Church could not immediately be reached for comment.