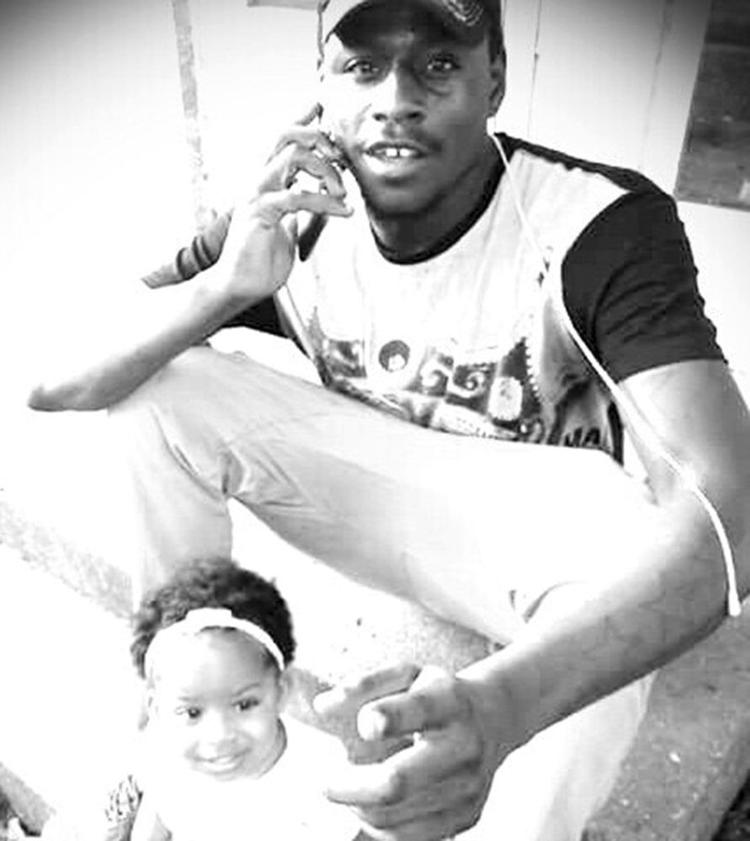 The purpose of longtime C-U news reporter CAROL VOREL's award-winning podcast series — "Cold Cases" — is to shed light on unsolved crimes. In 2019, the series was recognized nationally by Editor & Publisher and statewide by the Illinois Associated Press Media Editors.
Anyone with information about the 2017 murder of Deonta Rozier in a field north of Urbana is urged to call Investigator ED MOODY at 217-384-1213, or 217-384-1204. Or you can remain anonymous by reaching out to Crime Stoppers at 217-373-8477 or 373tips.com or via the free "P3 Tips" mobile app.
Do you have a Cold Case you'd like Vorel to chase? Email her at cvorel@news-gazette.media or call 217-351-5345.
***
By CAROL VOREL
When she saw the television report about a body discovered in a muddy field north of Urbana, Violet Rozier said to her daughter, "I don't feel right about this."
The previous night in Champaign — Jan. 2, 2017 — she shared the dinner table with her 21-year-old son, Deonta, and other family members before he left to enter a waiting car, presumbably bound for Paxton.
It would be the last time she would see her son alive.
It was Deonta's body that a farmer discovered around 10:45 a.m. the next day. He had been shot in the chest. The coroner and a Champaign detective visited Violet later in the day with the devastating news.
"I would like to know why," Violet says 2 1 / 2 years later as detectives continue to chase leads. "Why did you have to shoot him?"
***
Ed Moody, an investigator with the Champaign County sheriff's office, was assigned to the case from the start. He was among the first at the crime scene in the tilled field about 50 yards west of Lincoln Avenue, between Ford Harris and Leverett roads.
Thirty months later, no arrests have been made.
Moody, however, said progress has been made in solving the case.
"I have an idea of some people that are really high-alert in my eyes, but I don't want to say any names at this point or how they knew him," he said.
Moody is as determined as the family to find closure.
"I know I have spoken with some people that are definitely on my radar," he said. "If I have spoken to you or if I haven't spoken to you, don't get comfortable right now thinking that you slid by me, because I promise, you haven't."
That tips have slowed to a trickle hasn't stopped police from soliciting help.
"I feel that there might be a witness or two, male or maybe even a female, that was there during the homicide of Deonta," Moody said. "I need you to come forward to talk to me, trust me, I am willing to meet with you somewhere, just call me.
"I know it's hard for the public to trust law enforcement and scared of being labeled a snitch on the street," he continued. "Trust me again, I will do everything I can for whomever comes forward and provides a creditable statement. I will do what I can to protect you and your family."
***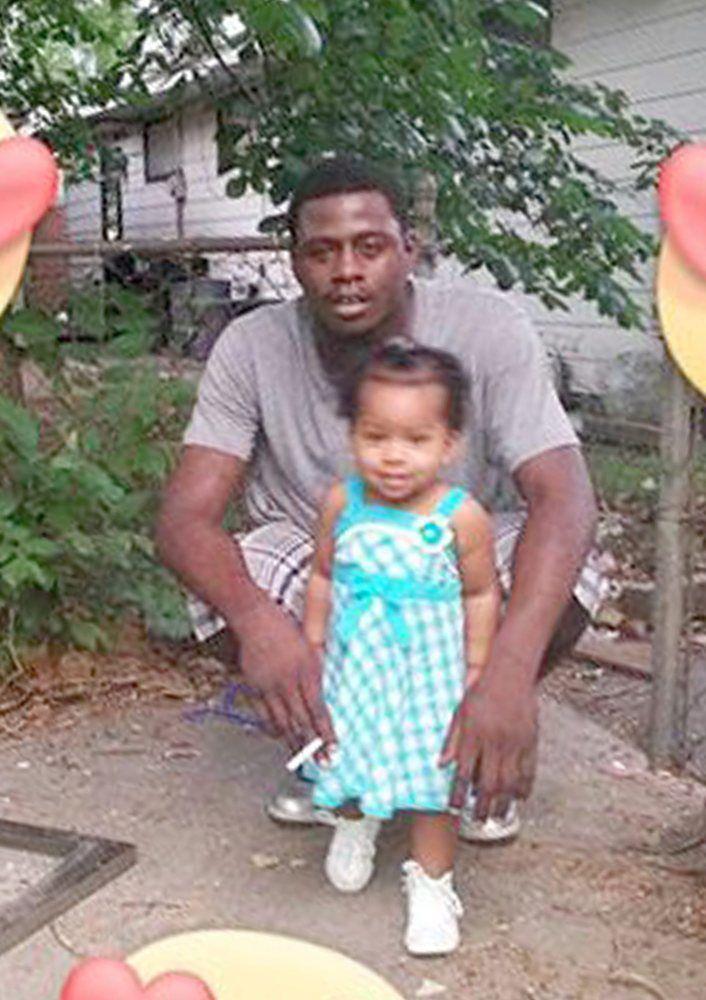 Deonta Rozier's death was part of a violent three-year stretch that saw 24 shootings and nine homicides in Champaign-Urbana. Moody said Rozier's death, however, was neither drug- or gang-related.
The probe into Rozier's death was made more difficult by the rain-soaked rural setting "which made the field extremely muddy and not ideal conditions to work in," Moody said.
Moody believes "something started within maybe a vehicle, or he exited the vehicle he was in and there was another vehicle involved with a separate party and a confrontation began and it got physical. I think he tried getting away."
Whether he was shot near the road or in the field remains undetermined. Moody is sure Rozier was seeking help by trudging across the field in heavy rain and dense fog, adding that he might have mistaken the lights of a nearby grain bin as a house before he collapsed.
"I believe he could have made it if he would have had medical attention right away," Moody said.
Moody said he interviewed someone who drove by the area that night. "He recalled seeing maybe a larger style SUV. He recalled maybe some shiny rims on the vehicle. He possibly saw a couple of occupants standing outside the vehicle."
Who was in the car that picked up Rozier from his mother's house?
Neither police nor Violet know, but are sure it was someone Rozier felt comfortable to be around.
"It's hard," Mom said softly. "I still look for him."
***
Standing 6-foot-4, Rozier was easy to spot. He attended public schools in Champaign — as a fourth-grader at Garden Hills, he was part of a News-Gazette feature about the elementary school — and, at the time of his death, was helping take care of his four children. Another child would be born after he died.
"He changed diapers," Violet said. "He took the kids wherever he went."
Rozier had several brushes with police and had faced charges of aggravated battery and burglary."Despite his faults, he was a good person." his sister, Lenora Rozier, said. "Everyone has bumps in the road, but the way you correct it is the way you should be seen. He did go to jail and did make some mistakes, but he was working on fixing it."
For the first year after Deonta's death, Violet and her three daughters stayed close to home.
"I didn't go outside, I didn't trust anybody," Mom said.
Like police, grieving family and friends continue to reach out for answers.
"I feel like if you were the person who did it, you'll have a better conscience of coming forward, and getting it off your chest," Lenora said. "The guilt is going to eventually start to eat away at you."
Said Moody:
"We owe it to Deonta and his family. Deonta's children will grow up without their biological father, but they don't have to grow up knowing that their father's killer is still on the run. Going unspoken helps in nothing, so speak up for the family and Deonta. That's what I want."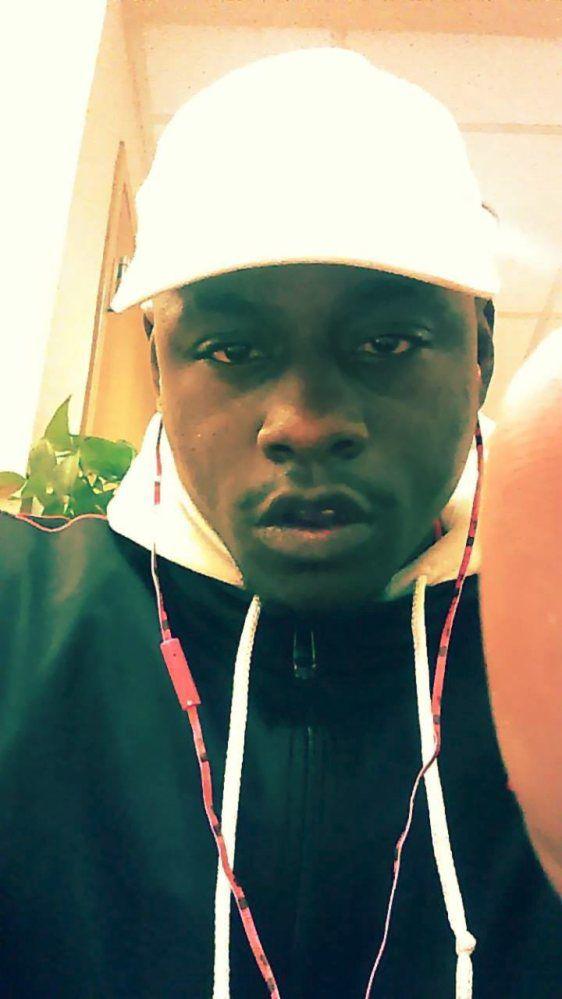 Advancements in forensic testing should help an investigation that is anything but stalled, Moody said.
"I'm close, but I want to be a lot closer, because when I finish it, I want to make sure they don't have a chance to get out of it," he said.
Meanwhile, the family continues to struggle with not only Deonta's death but also the status of the unsolved case.
"He wasn't a leader of a gang. He loved his family: kids and siblings and parents," Violet said. "(He) did not deserve to die cold and alone in a field."