The purpose of longtime C-U news reporter CAROL VOREL's award-winning podcast series — "Cold Cases" — is to shed light on unsolved crimes. In 2019, the series has been recognized nationally by Editor & Publisher and statewide by the Illinois Associated Press Media Editors.
Anyone with information about the 2006 murder of EMANUEL BOYD JR. in his north Champaign home is urged to call Champaign Investigations Division at 217-403-6900, or the department's front desk at 217-351-4545. You can remain anonymous by reaching out to Crime Stoppers at 217-373-TIPS (8477) or 373tips.com or via the free "P3 Tips" mobile app.
Do you have a Cold Case you'd like Vorel to chase? Email her at cvorel@news-gazette.media or call 217-351-5345.
ABOVE: Champaign police and the Champaign County Coroner investigate the death of Emanuel Boyd Jr. at 1202 N Clock St. in Champaign on Wednesday, Feb. 15, 2006. Police found the body of a man inside the residence around 11:30 a.m. and were investigating the cause of the death. Photo by John Dixon/The News-Gazette.
CHAMPAIGN — The murder of his brother — and ensuing phone call to his mother — haunt Rantoul's Charles Franklin to this day.
"I can still hear that scream coming from my mother when I called her about what happened," Franklin said. "It makes it so difficult to think about."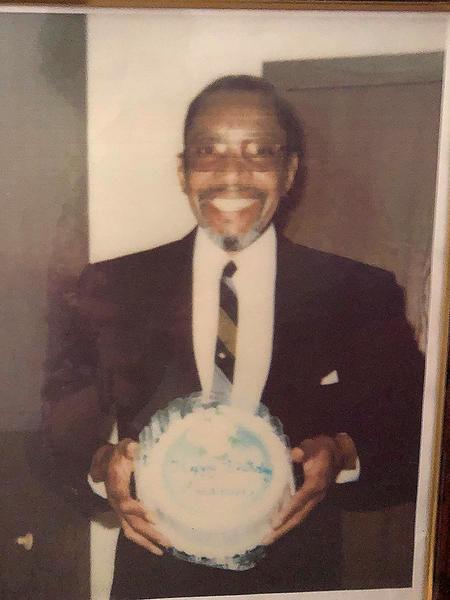 It's been more than 13 years since the body of Emanuel Boyd Jr. (right) was found in his home on Champaign's north side. The 66-year-old man, police said, was killed by a blow to the head.
Boyd, friends and family say, was a kind-hearted man with time for everyone.
"If you needed something or a place to sleep, he was there for you," Franklin said.
His generosity and willingness to open his house, police said, might have led to his death.
"He allowed people to take advantage of him," said Joe Johnston, a retired Champaign detective who worked the case.
Champaign County Coroner Duane Northrup said Boyd died from blunt force trauma. What isn't clear, however, was how long he had been dead when authorities made the discovery at 1202 N. Clock St. on Feb. 15, 2006.
Johnston said neighbors and others regularly saw Boyd come and go from his home, where he lived alone.
No one had seen him for the few days before a friend discovered his body on a couch. Johnston said there were no signs of a struggle — and very little evidence to collect at the scene.
"We were able to collect what we believed to be the murder weapon, and they were able to collect some DNA off of that," said Johnston, who declined to reveal what the murder weapon may have been. "We're not trying to be all sneaky and secretive, but that's something that only the killer would know so we want to keep that to ourselves."
Boyd was born in St. Joseph, Mo., and moved to Champaign to live with an aunt. He served as a handyman for most of his adult life.
Franklin is frustrated that his brother's killer has not been caught.
"I just have one question for whoever did this: Why?" he said. "He didn't keep money, he didn't have whole lot of money in his pocket. There is no need for that whatever they did."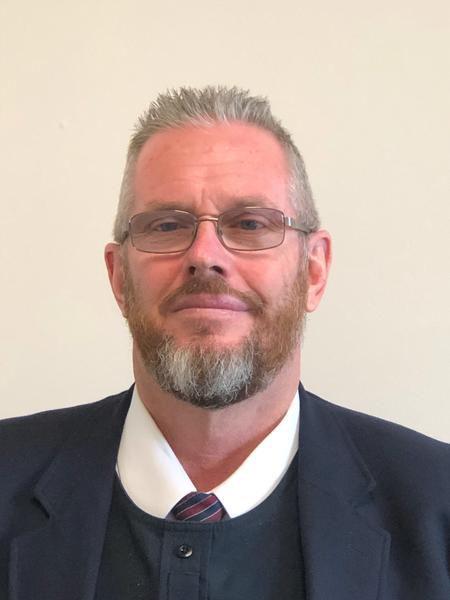 Added Johnston (left): "It's my understanding that the guy was killed over nothing. He didn't bother anybody, he wasn't the one out beating people up, he wasn't the one taking advantage of people. He was the victim of getting beat up, he was the victim of being taken advantage of, and somebody took the ultimate advantage of him and took his life. It's just not right."
Police developed a couple of suspects early in the investigation. Each time, however, they were cleared.
"The same name came up three times from three different people within the first matter of hours," Johnston said. "Seemed like a solid lead. But the person was locked up in the Department of Corrections at the time this happened."
After a few months, the leads dried up.
"There was just so little to go on," Johnston said. "It was just a frustrating case."
Why was he killed?
"In my opinion," Johnston said, "I think one of the people that came in, I think an argument ensued, they wanted more money, they wanted something else, and he wasn't willing to give it to 'em. They ended up killing him for it."
With the advancement in technology, Johnston hopes something new can be uncovered in the evidence taken from the scene.
Investigations Lt. Nate Rath told News-Gazette Media he wants to take another look at the case: "I'm reaching out to the crime scene unit to review this case."
Johnston said police had minimal contacts with Boyd through the years and had no reason to believe drugs somehow led to his death.
Franklin said his brother "liked his liquor but not drugs or nothing else."
Plus, he could defend himself, which makes Franklin wonder if he was sleeping when attacked.
"He could box," Franklin said. "When he was in the Navy, he was champion in his weight division."
Johnston said that even though he is retired, he would talk to anyone willing to discuss the case. He also urged tipsters to contact police no matter how insignificant their information might seem to be.
"This guy did nothing to anybody," Johnston said. "This guy was sitting in his house, and he's not selling drugs, and he's not fencing stolen materials, he's not sexually assaulting people, this guy is just sitting in his house and gets killed. Nobody deserves that. So if you know something, please tell somebody."
Meanwhile, Franklin simmers.
"When it first happened I was filled with rage for the first two to three weeks," he said. "If I knew who it was, I would be in prison right now."